New Union Head Calls For Massive $45 A Week Increase In The Minimum Wage
The ACTU says it's needed for the 2.3 million workers just getting by.
The new secretary of the union movement says that unless the minimum wage increases by $45 a week Australia risks creating a "working poor" like the United States.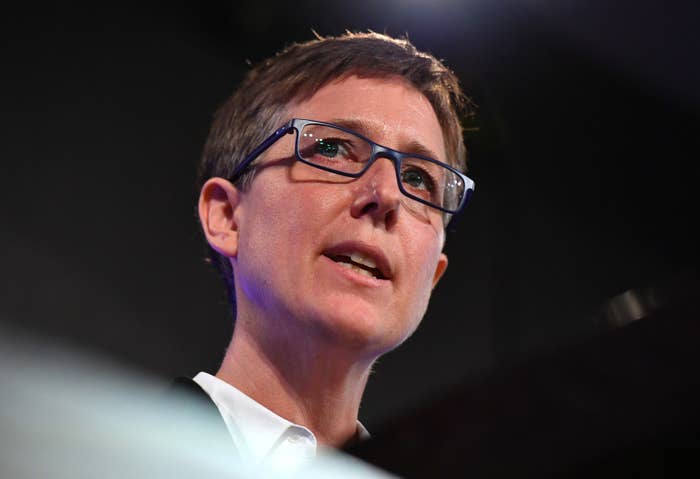 Sally McManus gave her first public speech as the new ACTU secretary at the National Press Club on Wednesday and used it to call for the minimum wage to be lifted to almost $19 per hour.
"Our minimum wage has fallen to a dangerously low level," McManus said.

"Wage theft is a new business model for far too many employers, inequality in our country is now at a 70 year high, and 679 of our biggest corporations pay not one cent in tax."
The ACTU said up to 2.3 million Australians were on the current minimum wage of $17.70 per hour, or $672.60 for a 38 hour week.
McManus also doubled down on her recent headline grabbing comments about breaking unjust laws, referring to historical figures Martin Luther King Jr and St Augustine.
"In our movement, we take the examples of our heroes to heart," she said. "For example, Martin Luther King Jr wrote a letter in 1963, defending the use of nonviolent resistance to racism when he sat in Birmingham jail."
The new union leader delivered a fierce ideological speech, saying that privatisation of government services and assets had failed and that "neoliberalism has run its course".
In the Q&A session following the speech she continued on the theme: "Well, how long have we had of this now? Twenty years? Twenty-five years? We've actually seen the answer and the answer is that prices have actually gone up, workers' conditions have been lost, jobs have been lost, and really, in the end, the consumer hasn't benefitted too much either."