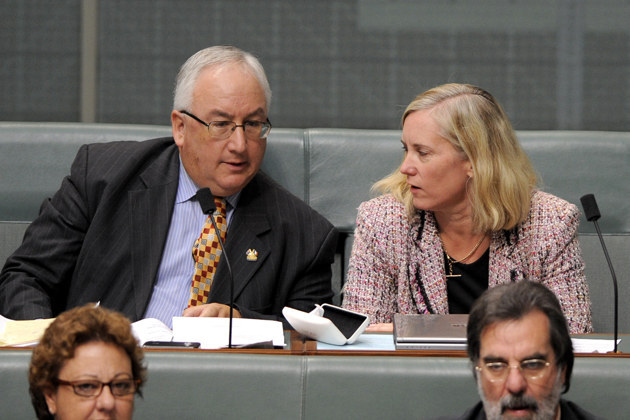 In recent months, Danby has been one of the most fiery Labor voices in the scare campaign against the Greens in Victoria.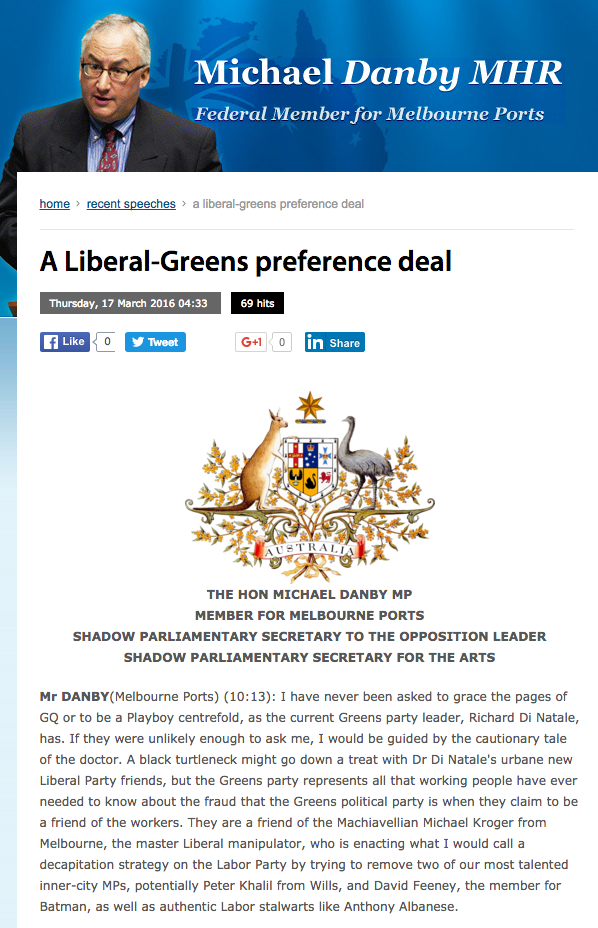 Because the Greens leader Richard Di Natale is from Victoria and the party is targeting several lower house seats in the state, Labor is going absolutely troppo over the issue of potential Greens preference deals.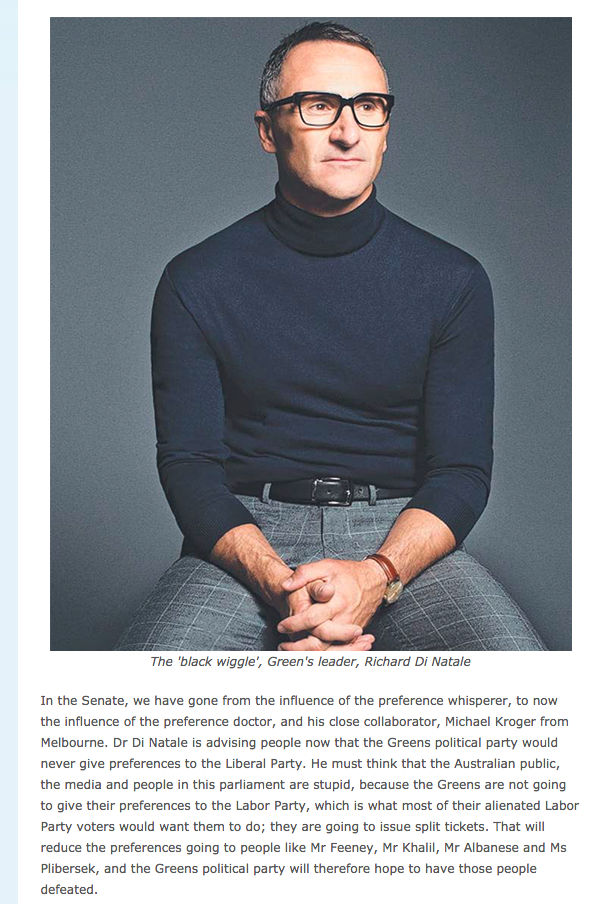 In many inner city seats in Australia, who the Greens "preference" (i.e. who they suggest get their second votes) goes a long way in deciding who wins the contest.
Danby's argument is that the Greens are doing deals with the devil by even talking to the Liberal party about putting them above Labor on their "How To Vote" cards.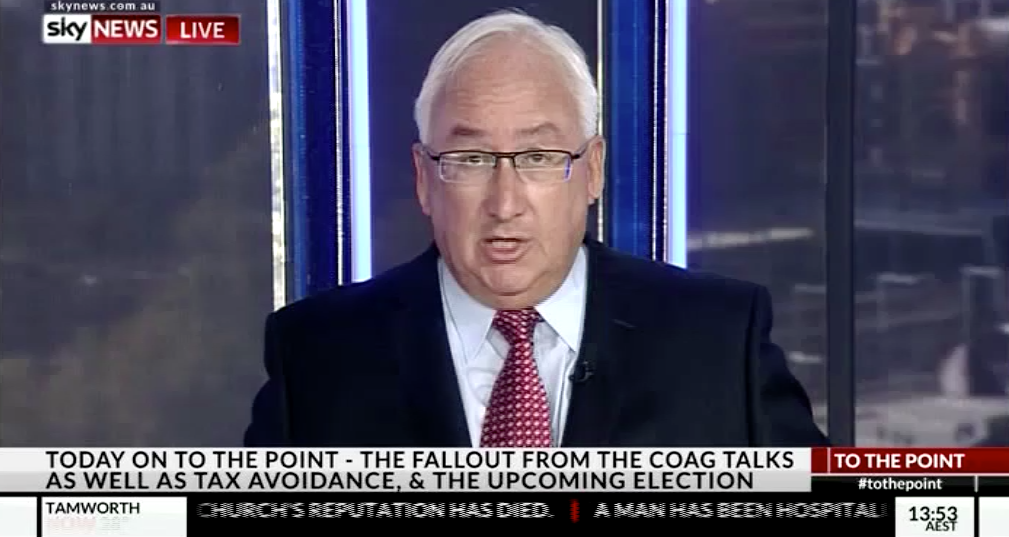 Well Danby took the scare campaign up a notch on Monday, announcing on Sky News that after ~serious~ reflection he'd be preferencing the Liberal party in his Victorian seat of Melbourne Ports.
"As in the last election I am determined that in my seat, I will be preferencing the Liberals ahead of the Green party," Danby told Sky News.
He immediately copped flak from Greens members for helping conservatives. One slid into his Facebook messenger to grill him for the decision.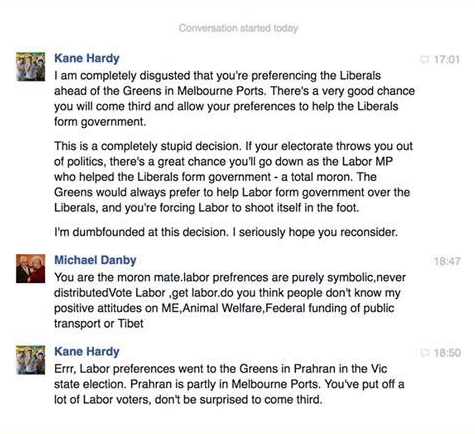 "You are the moron mate," replied Danby.
"Labor preferences are purely symbolic, never distributed. Vote Labor, get Labor, do you think people don't know my positive attitudes on ME (marriage equality), Animal Welfare, Federal funding of public transport or Tibet."
BuzzFeed News asked Danby what he meant by "purely symbolic", because the Labor MP actually needed preferences to get him elected at the last election.
"I have finished first in Melbourne Ports more often than I have finished second (including in 2010 and 2007). Our how to vote ticket, therefore, is purely symbolic," said Danby.
"There is no real likelihood of preferences being distributed."
BuzzFeed News understands the Greens are pushing really hard to pick-up Labor seats in nearby Batman and Wills. They also see Danby in Melbourne Ports as vulnerable.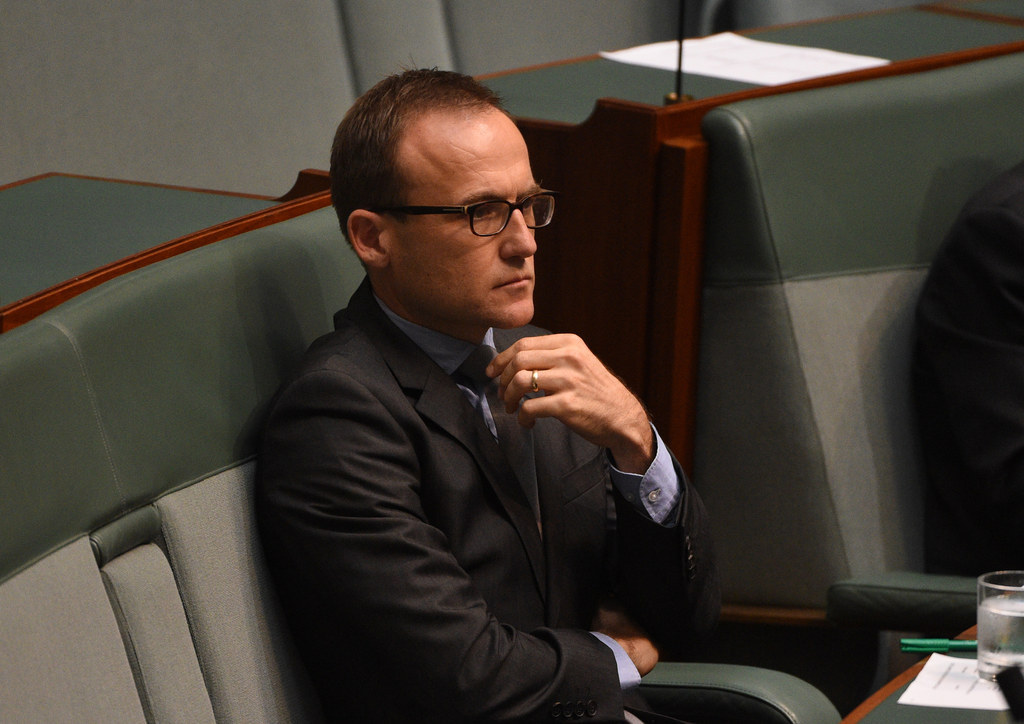 "If the unpopular Michael Danby's vote drops by the same amount as last time, his preferences will decide whether the Liberals or the Greens win," said Greens MP for Melbourne Adam Bandt.
"In a close contest, which the polls suggest is likely, Michael Danby could be handing the government to the Liberals."