Peta Credlin Just Simply Explained How Labor Could Force A Marriage Vote
The magic number is three.
The former prime minister Tony Abbott's chief of staff has explained how Labor could use parliamentary rules to bring a marriage equality vote in the tightly contested new parliament.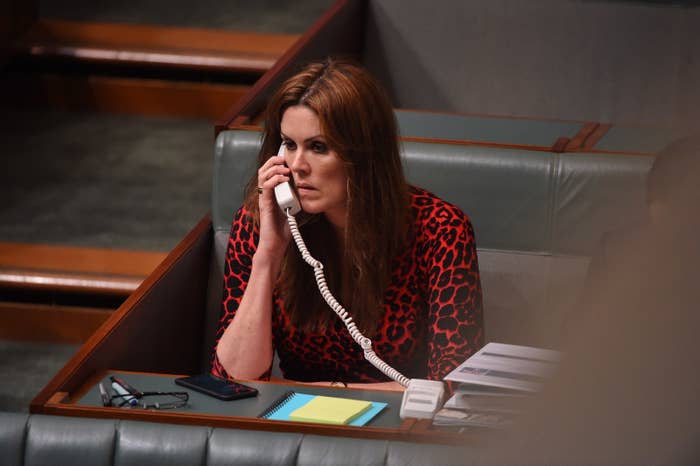 Speaking on Sky News on Monday night, Credlin said Labor could pass a bill in the senate and then use parliamentary rules to bring on a vote in the precarious house of representatives.
Credlin explains:
If a private member's bill, in this case a private senator's bill, were to go into the upper house it would likely pass. Then the bill would be returned down to the house. In ordinary time it would not come on for debate because the government controls the agenda. It's always within the gift of the opposition to try and suspend standing orders. If you successfully suspend standing orders, you require an absolute majority, not a simple majority, that is 76. If you can suspend standing orders you then win the right to bring on anything for a vote...

By my reckoning you're looking at three people to cross the floor in order to make the suspension stand. Usually two, but I'd count Bob Katter as someone who would support the government on this, so he would transfer from the non-government members to the government members
So that's three lower house government MPs who'd need to cross the floor and defy the party's position.
Then a vote to legalise marriage equality would take place in the lower house.
In that circumstance, keeping in mind Labor has a conscience vote on the issue and the Coalition does not bind its MPs to votes, marriage equality could pass.
Simple. Right?