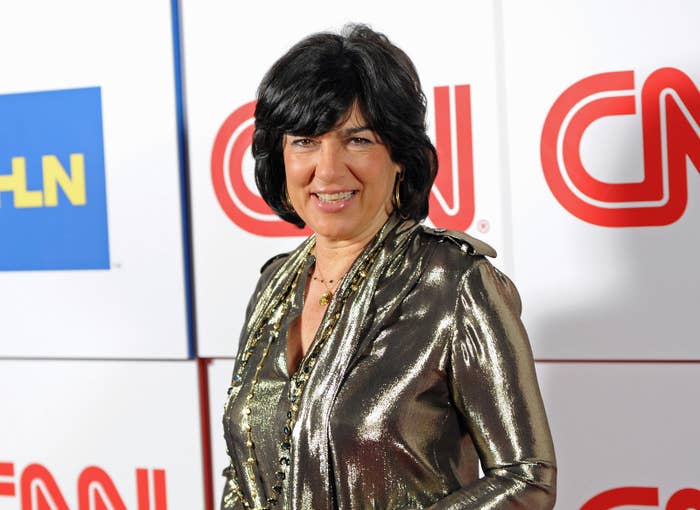 During a tense meeting with staff, CNN International managing director Tony Maddox said he was personally "shocked and disappointed" upon reading data the global news company was forced to disclose about how it pays its female employees.
In a recording of a London staff meeting earlier this week, leaked to BuzzFeed News, Maddox and other senior CNN executives can be heard being confronted by female employees, including the face of the network Christiane Amanpour.
After revealing CNN International had a 2.8% mean gender pay gap in favour of women but a 23.5% median gap in favour of men, Maddox said the overseas arm of CNN hadn't been paying attention to the issue.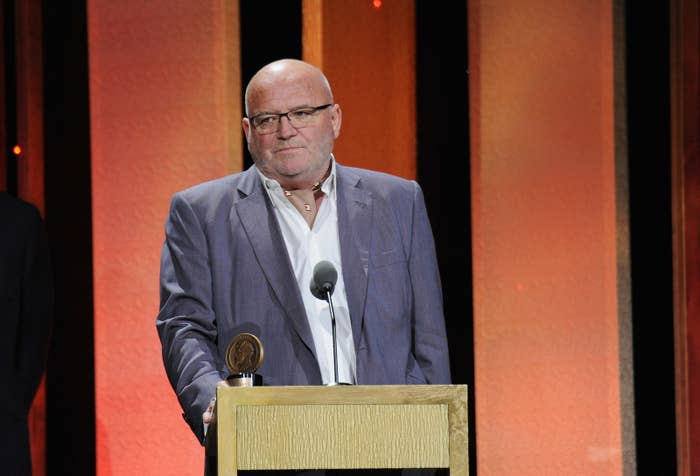 "To be absolutely candid with you, this survey has prompted us to do something we weren't doing," Maddox told staff. "I was surprised by this, shocked and disappointed.

"When you look around, you see senior women here, you see senior women there, you don't realise until it's portrayed in this stark kind of way that you need to take a look at it.

"We did this because we were instructed to do it. Now we're responding to it."

CNN International is one of several British-based media companies that have been forced to reveal embarrassing gender pay data by the UK government, leading women in the media to speak out on the issue.
At the companies with the worst gender pay gaps, like the broadcaster ITN and the conservative-leaning newspaper the Daily Telegraph, the May government's transparency measures have caused female journalists to come together and demand change from their male-dominated management.
But at CNN, in the leaked recording, Maddox and other executives blamed the figures at London-based CNN International for there being more male camera operators and engineers.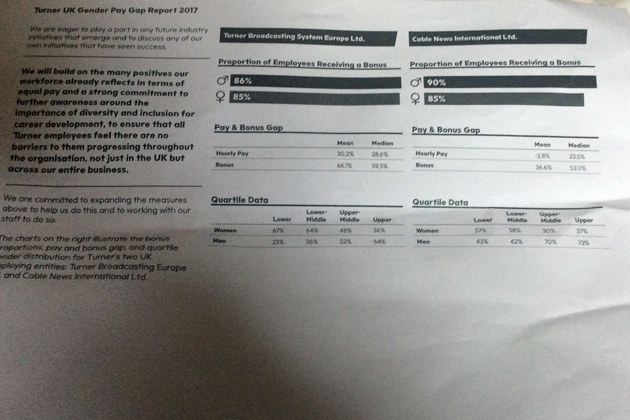 "We have more men on bigger salaries and bonuses across the company," Maddox said. "The primary reason for that, not the only reason for that, is that this is a news-gathering hub.
"We are the news-gathering service for the world and our engineers and camera operators, and in those two areas we massively over index for men."

One staff member asked: "For years we've known engineers and cameramen were male-dominated – we didn't have to do this stuff to know that – so was the company taking some initiative before the study in order to fix it?"

Maddox replied: "No, it wasn't."
Gill Penlington, CNN's director of programming for Europe, added: "There is no one in this room who is happy with this. This is our chance to remedy it. ... This has exposed an issue we need to tackle."

As the meeting, described by a source as "increasingly tense", went on, several female producers and reporters also confronted the executives.
"I look around every day," said one female reporter, "and I see all these amazing women, producing, writing, editing, supervising, running meetings, and that's great.
"I am really proud of it and I have worked in newsrooms where it wasn't so, but then this data comes out and it shows we do have these amazing women but they're not being rewarded for what they're doing."

Amanpour also addressed the executives and fellow staff multiple times, praising the new transparency measures.

"First and foremost the statistics are shocking not just here but around Great Britain," she said. "One of the things they're saying about this moment of legal requirement, it allows employees to get more of an insight, to get more transparency into the pay structure of their companies."
Responding to questions about the recording, a CNN spokesperson said in a statement: "The data shows that an overall difference in pay between men and women exists, and we need to do better. And we will."
"We have many highly successful and well paid senior women across our UK operation, and our newsgathering, programming, technical operations and digital functions in London all report into women based outside the UK.
"But we're committed to addressing imbalance across all areas of the business, and to working with the industry as a whole to encourage more women into underrepresented roles."
Towards the end of the one-hour meeting, executives insisted CNN did not have an "equal pay" problem – pay for men and women in the same jobs – but when a staff member asked why they should trust them on that, Maddox said most of the salaries were set by women.

"Most of the salaries that are set in the company are by women: the VPs, the directors, the EVPs," he said. "I don't set hardly anybody's salary except for the people that run it.
"The people who've got visibility are the people who run the operations."