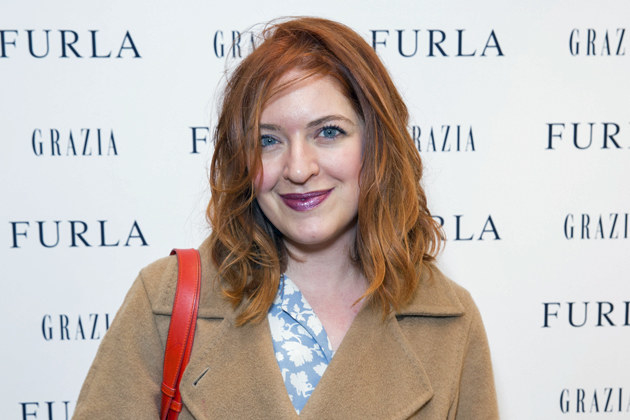 One of Britain's most high-profile celebrity magazines, Grazia, has cut ties with its editor Natasha Pearlman amid cratering circulation and unhappy staff, according to a well-placed industry source.
There were questions about the whereabouts of Pearlman on Monday, with Bauer Media, the publisher of Grazia UK, refusing to answer on the record about whether the editor was still at the helm of the magazine.
On Monday night, a Bauer Media spokesperson released a one line statement to BuzzFeed News in response to questions about Pearlman: "We do not comment on speculation".
A well-placed source at the publisher told BuzzFeed News Pearlman had not been in the magazine's London office since last Monday, with management telling some at the organisation that she wouldn't be returning.
Pearlman has been editor of Grazia's UK magazine since 2015, arriving at the celebrity tabloid after stints at Elle UK, News of the World, and the Daily Mail.

Her magazine made unwanted headlines at the end of last year after Oscar winner Lupita Nyong'o called out the magazine for photoshopping her hair for the November cover.
According to the source, Pearlman had troubles with falling staff morale, as well as circulation figures, which were faltering.
"I feel like it was quite an open secret in the industry," said the source. "People from magazines would constantly be asking about the state of affairs.
"Circulation was obviously down but I'm not sure that was the main drive ... The staff were practically in revolt towards the end."
The magazine industry's six-month circulation figures, known as ABCs, were published last week, with Grazia's average circulation falling to 102,000 — a 16% year-on-year fall.
In the same survey, similar magazine brands in Grazia's magazine category, like HELLO!, Elle, Marie Claire, and Harper's Bazaar, had stable or increasing circulation over the same period.

Pearlman did not return repeated requests for comment from BuzzFeed News.