Boris Johnson's Campaign Was Behind A Press Complaint In A Bid To Stop Re-Publication Of The Viral NHS Boy Photo
A senior Conservative aide lodged the press complaint on behalf of the mother of the boy. It was later sent to the BBC and the broadcast regulator Ofcom.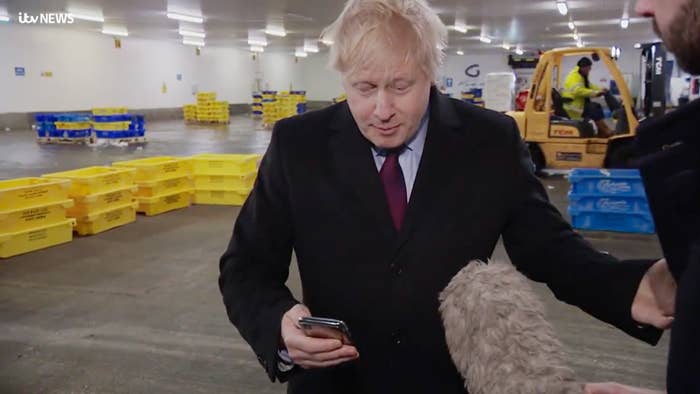 Boris Johnson's campaign team was directly involved in a press complaint made on behalf of the mother of the sick child who was pictured sleeping on a Leeds hospital floor because there was no bed for him, BuzzFeed News has learned.

According to a source, health secretary Matt Hancock spoke to the mother, who expressed distress around the continuing news coverage of the photo of her son.
A senior Johnson campaign aide lodged an official complaint in the mother's name with IPSO, a voluntary press regulator, which issued private guidance on Wednesday asking the news outlets it covers to stop using the photograph.
The campaign aide then contacted the BBC and broadcast regulator Ofcom to tell them about the IPSO complaint in an attempt to stop broadcasters from using the image too.
There's nothing to suggest Johnson's campaign was not carrying out the wishes of the mother, but the fact that a senior aide directly intervened in an attempt to stop news organisations using an image that seriously damaged the Conservative leader has raised questions about their motives.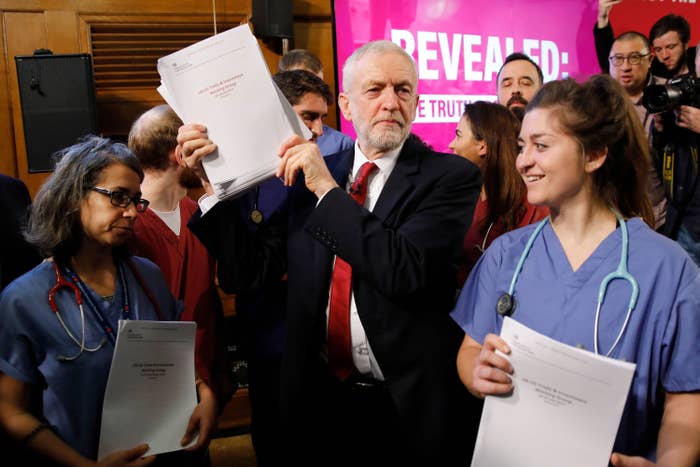 Some news outlets have already removed the photo from their websites since the guidance was issued.

A senior broadcast editor expressed disbelief at the Johnson campaign lodging a press complaint on behalf of someone else, and then contacting broadcasters and the broadcast regulator with the complaint during a general election campaign. "It's completely, utterly bizarre and unheard of," they told BuzzFeed News.
The publication of the image — first reported by the Yorkshire Post and then picked up by the Daily Mirror and other national media — left the Tory campaign reeling, with the prime minister pocketing the phone of an ITV journalist who was trying to show him the image and false viral claims on Facebook and Twitter that the photo had been staged.
Labour leader Jeremy Corbyn seized on the image as proof of his campaign's main theme: that the NHS was being underfunded by the government.
The BBC declined to comment. Ofcom refused to comment, citing the regulator's blanket no-comment policy around dealing with "privacy and fairness" complaints.