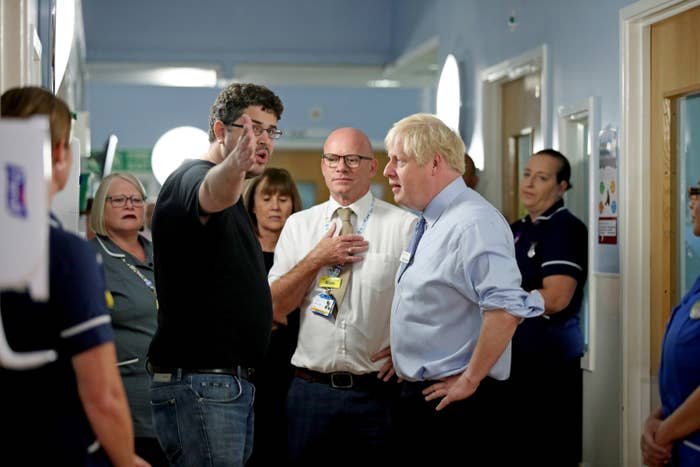 Footage of Boris Johnson being confronted by the father of a sick child during a hospital visit has gone viral, with attention focusing on the UK prime minister telling the man "there's no press here". At that point, the incredulous father turns and points to the assembled media cameras that are capturing the clash.

Contrary to Johnson's comment, his visit to Whipps Cross Hospital in east London was in fact a media opportunity arranged by Downing Street, with a BBC camera crew and a video journalist and a photographer from the Press Association to provide "pooled" coverage to be shared with the rest of the media.
The aim was to promote government spending on the NHS by showing the prime minister meeting frontline hospital staff.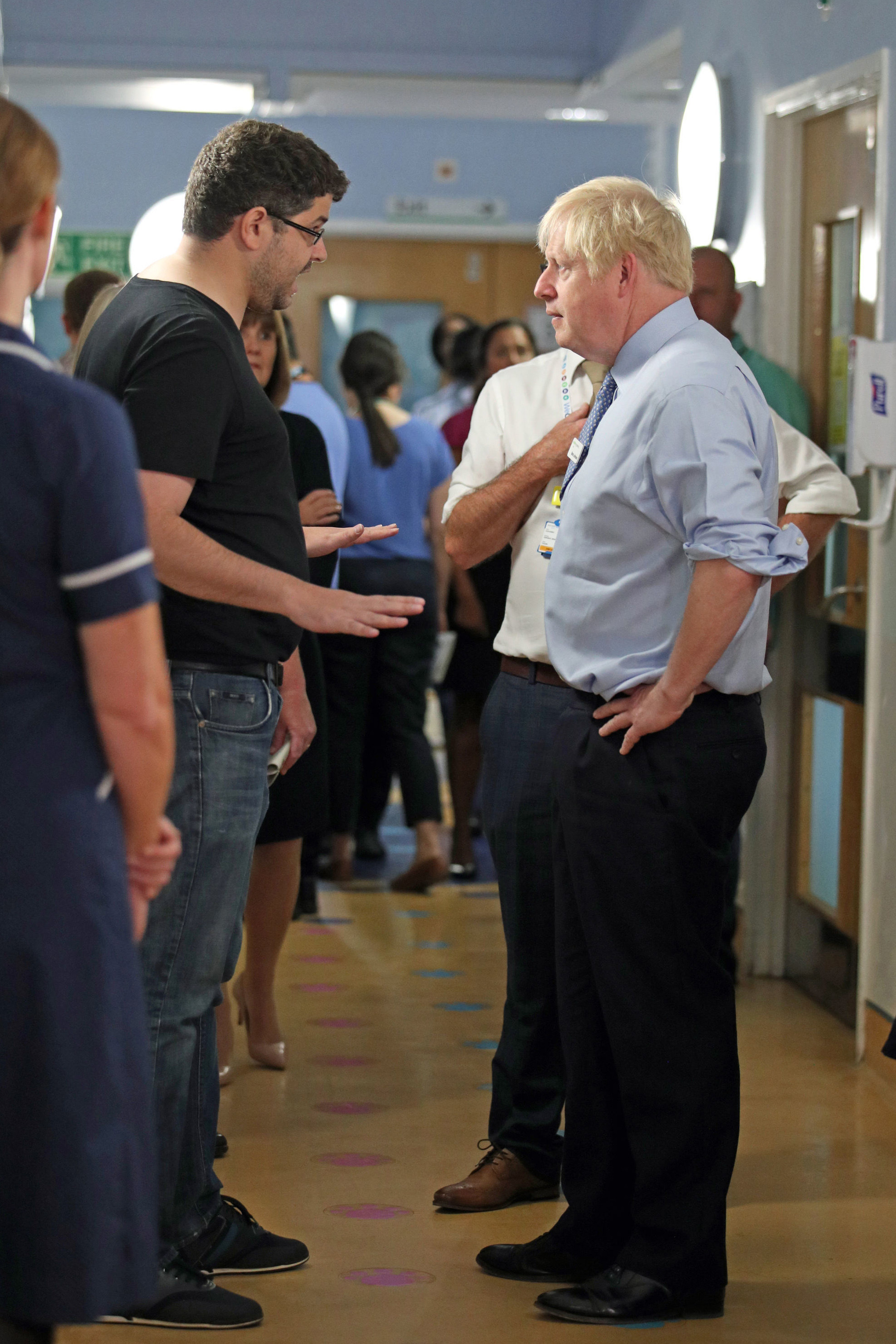 That plan was derailed by Omar Salem, the father of a baby admitted into the hospital's A&E on Tuesday night, who was filmed lambasting Johnson about the government's record on NHS funding, telling him the health system was being "destroyed".
"The NHS is being destroyed, it's being destroyed and now you've come here for a press opportunity," said Salem, who describes himself as a "Labour activist" on his Twitter bio.
"Well, actually there's no press here," Johnson replied.
"What do you mean there's no press here? Who are those people?" Salem said over the clicking of camera shutters as he pointed to the media crew.
Hospital staff, including chief executive Alan Gurney, tried to intervene, but Salem continued to argue with Johnson over whether it was a press event.
"You're telling me there are no press here?" he again said, as camera shutters clicked. "There are no press here? This is a press opportunity. You didn't ask them to come? You don't have a press handler back there?
"Well, in your La-La land, believe whatever you want."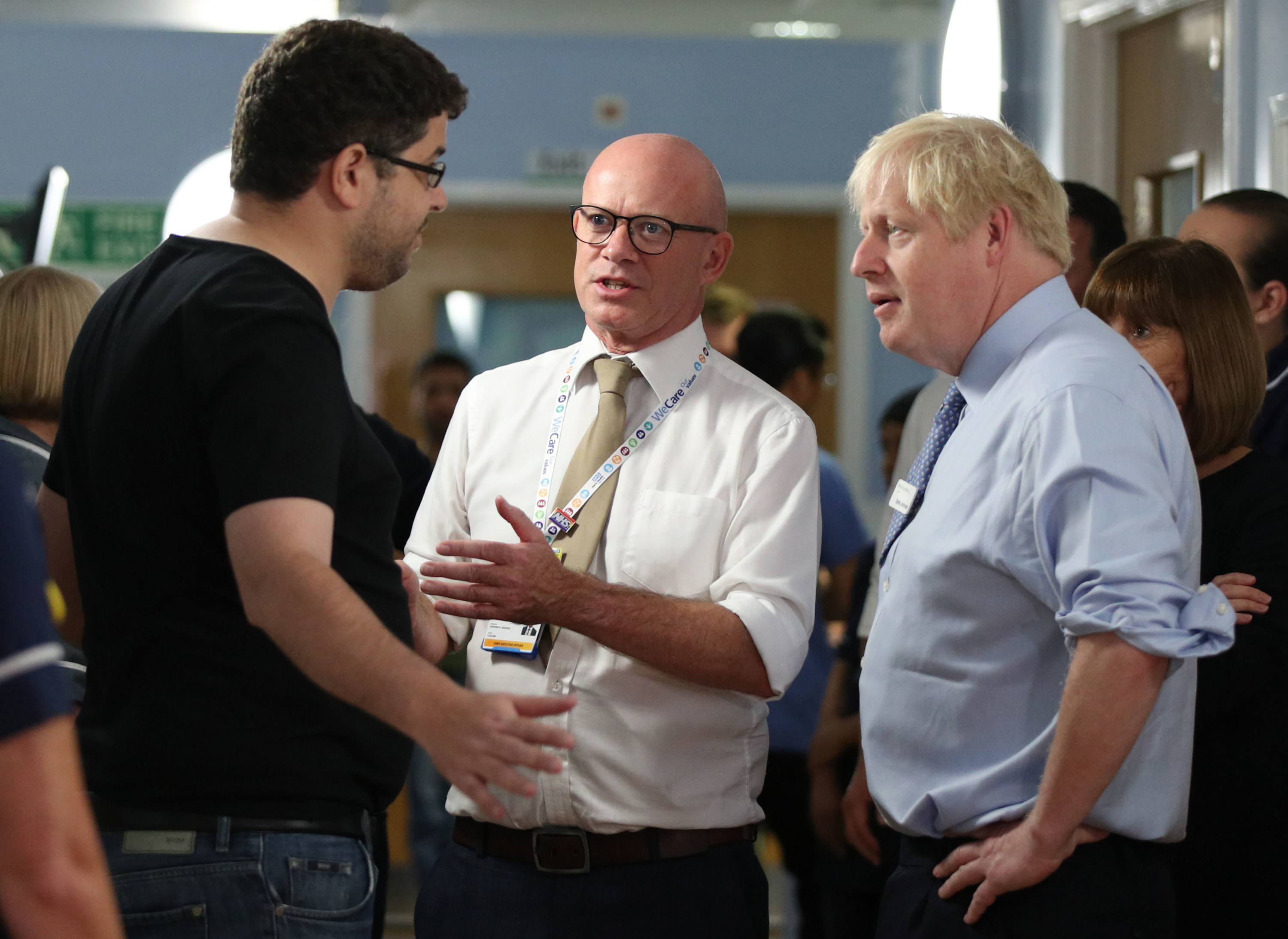 In addition to arranging the pooled coverage, Downing Street sent around an operational note for the visit, with the subject line: "WEDNESDAY: Operational note: PM to visit a hospital in London".
"PM praises Nurse of the Year on visit to London hospital," read the headline of the release, which went on to give extensive attributable quotes from Johnson for the media.
The Press Association also posted more than 45 photographs of Johnson's visit.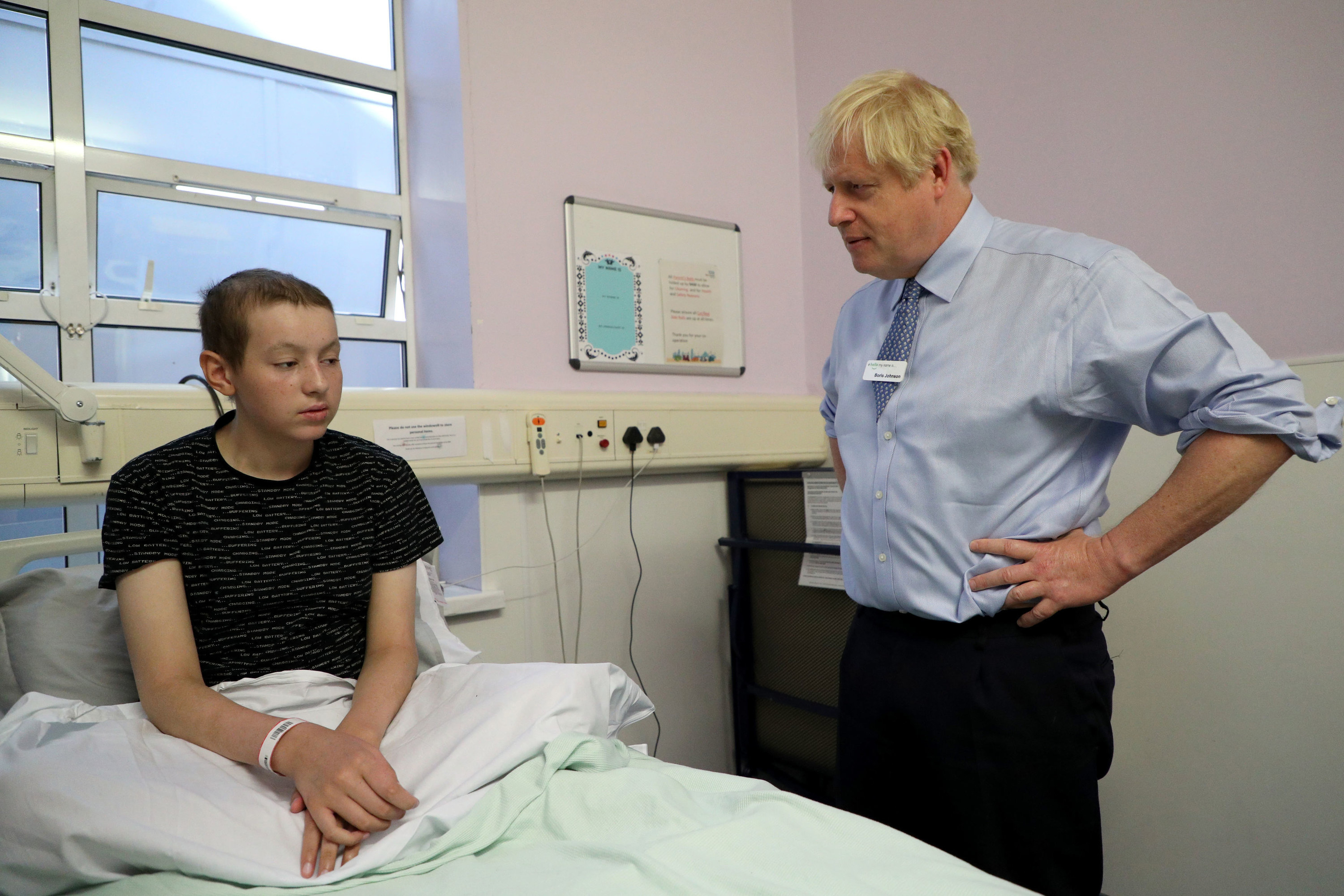 Salem later posted a series of tweets about his clash with Johnson. He said his 7-day-old daughter had been "neglected for hours" the previous night while "gravely ill".
"The A&E team were great but she then went for hours on the ward without seeing a doctor," Salem said. "Boris Johnson has been an MP, Mayor of London, cabinet minister and now PM while the NHS has been neglected, just as my daughter was last night."
"Rather than drips of money for press opportunities he should get on with properly supporting the NHS."
Some media outlets latched onto the fact Salem described himself as a "Labour activist" in his Twitter bio in an attempt to discredit him.
Shadow health secretary Jon Ashworth defended him, tweeting: "So what? He's angry and complaining because of his sick daughter. And rightly bloody so."