Half Of Australia Supports Banning Muslim Immigration, According To New Poll
The respected pollster ran the poll twice to confirm the results.
A new poll has found almost 50% of Australians would support Pauline Hanson's call for a ban on Muslim immigration, with many suggesting Muslims "do not integrate into Australian society".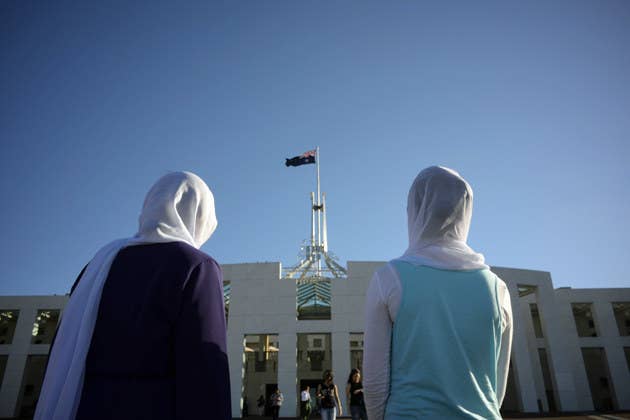 It polled more than 1000 people and found 49% of Australians supported a ban, including more than a third of Greens voters.

When those respondents were asked why, more than 40% suggested it was because they fear that Muslims don't "integrate" into Australian society and 27% suggested it was because Muslims represented a "terrorist threat".

It prompted Labor's Tim Watts to suggest Hanson's "xenophobia" could lead Australia to cut itself off from its largest neighbour, Muslim-democracy Indonesia.
Hanson and her three One Nation senators are the only Australian politicians to echo US presidential candidate Donald Trump's call for a Muslim ban.
But within the government, Queensland MP George Christensen has suggested Australia should ban immigration from Middle Eastern countries which have suffered from Islamic extremism.
On Wednesday, Christensen said the poll results "reflect community concerns over the threat of radical Islam" but Australia should not ban Muslim immigration.
"While I don't agree with banning Muslims from migrating to Australia, I think it would be a sound policy to ban immigration from certain countries where radical Islam is present and there is a high degree of violent extremism."