Prime minister Malcolm Turnbull says Australia "strongly supports" Donald Trump's intervention in Syria, after the US military launched 59 missile strikes against a Syrian air base.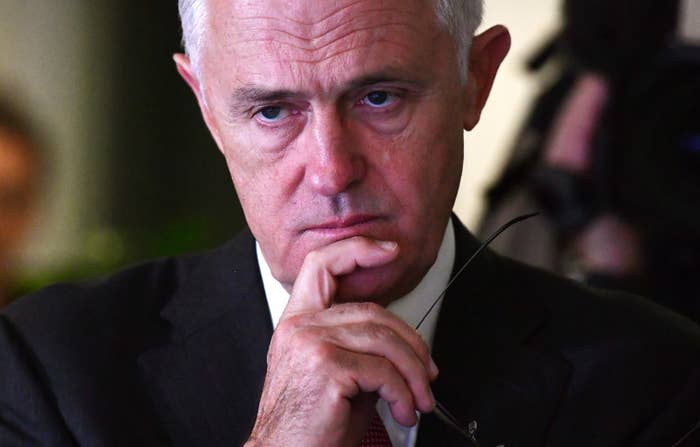 The US military air strikes came after Assad reportedly launched a chemical weapon attack on his own people earlier this week.
Turnbull accused Assad of a "shocking war crime", saying it deserved the "swift response" from the US military.
"More than 70 people were killed in horrific circumstances," Turnbull said at a Sydney press conference.
"Civilians, women, children, babies – it was a crime that called out for a swift response.
"We can say that the Australian government strongly supports the swift and just response of the United States."

Turnbull said Australia was "not at war with the Assad regime, and [that the] United States have made it clear that they are not seeking to overthrow the Assad regime".

Earlier this week dozens of people, including at least 20 children, were killed in the suspected chemical attack in northern Syria.
On Thursday, Trump cited the gruesome images of children among the dead for making the decision to trike.
"Even beautiful babies were cruelly murdered at this very barbaric attack. No child of God should ever suffer such horror," Trump said.

He received praise from the Australian prime minister for his unilateral action.
"President Trump is right," Turnbull said. "We need to bring all nations together, all civilised nations together to bring this conflict to an end."