Tyler, The Creator Called Out A Feminist Activist On Twitter And The Results Are Not Surprising
The rapper falsely blamed the woman for him being "banned from Australia".
American rapper Tyler, The Creator falsely claimed a feminist activist got him "banned from Australia" and pointed her out to his almost 2.5 million fans on Twitter.
Tyler, who is scheduled to tour down under in September, followed up the tweet with praise for Melbourne, as well as youth radio station Triple J.
The rapper's outburst was a response to a petition launched by the activist, Coralie Alison, that calls for for the Australian government to block Tyler from entering the country.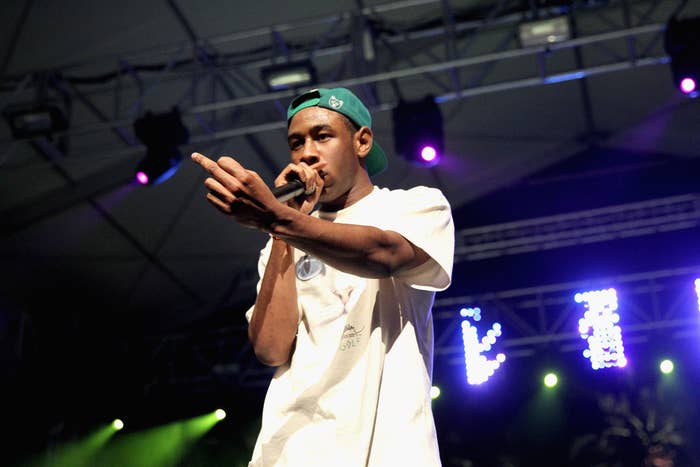 The petition points out that some of the rapper's lyrics include references to violence and rape, and quotes this from his song "French":
"F*ck Mary in her ass.. ha-ha.. yo, I tell her it's my house, give her a tour, In my basement, and keep that bitch locked up in my storage, Rape her and record it, then edit it with more sh*t"
It also includes a link to a profanity-filled video of Tyler's controversial 2013 Australian tour, showing the rapper verbally slamming another feminist activist.
The petition concludes:
On behalf of women and girls, and all who care about them, we ask that you place the safety of our female citizens before a recording artist with a criminal history, who wants to exploit women for profit and who will contribute to a harmful cultural environment for them. ...

We request that you act urgently to revoke Tyler the Creator's visa so that he cannot promote his misogynistic attitudes here. Please demonstrate that your Government is serious about addressing the scourge of violence against women by taking this action as a matter of urgency.
Tyler's tweet unleashed a stream of abuse aimed at Coralie Alison, including death threats, which she retweeted to her followers.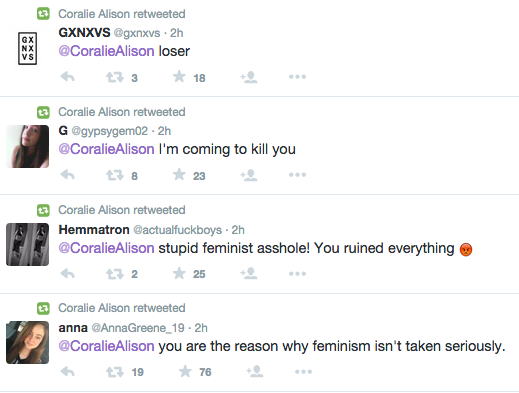 Her supporters also highlighted the types of abusive tweets she was receiving.
Some of Tyler's fans on Instagram called for more online abuse to be directed at the feminist activist.
Australia's department of immigration said Tyler, real name Tyler Gregory Okonma, had not been banned from Australia and that his visa is being reviewed.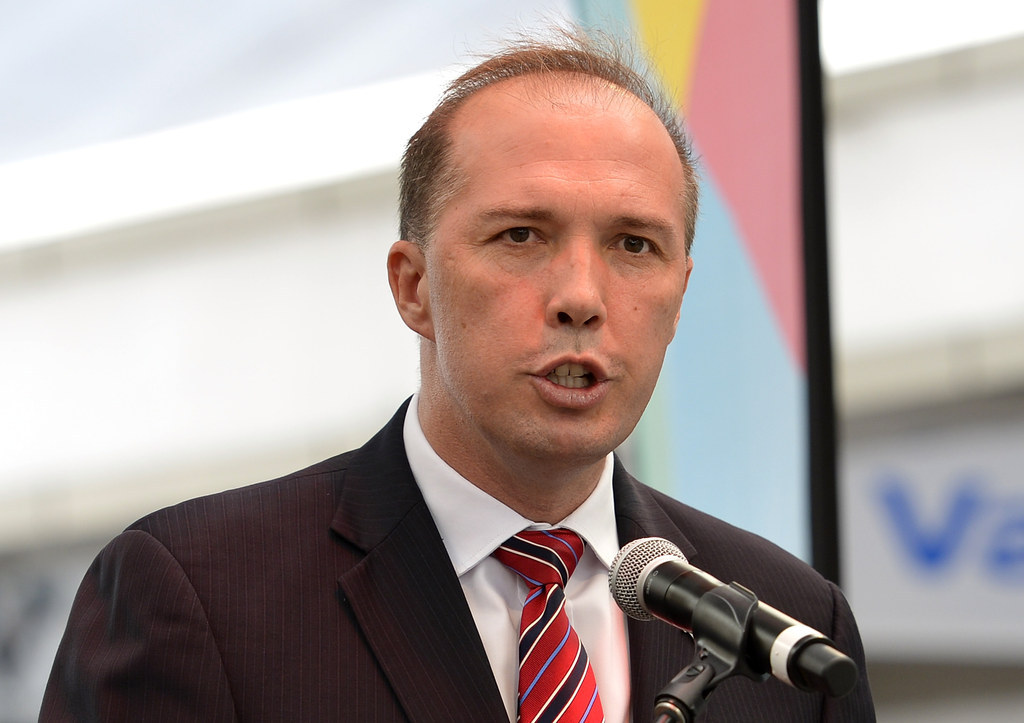 "The department can confirm that Mr Okonma has a current visa application with the department, and that no decision has yet been made," said a spokesperson.
Touring company Frontier Touring told Triple J it is waiting for further information from the department, saying: "The Department for Immigration has raised issues with the visa application but it has not been refused and Frontier will update ticket holders as soon as more information comes to hand."
BuzzFeed News has asked immigration minister Peter Dutton's office about the progress of the rapper's application.
The rapper was banned from New Zealand last year on similar grounds, for representing "a threat or risk to public order or the public interest".