Australian prime minister Malcolm Turnbull met with Indian mining boss Gautam Adani last week over the future of a controversial coal project on the edge of the Great Barrier Reef.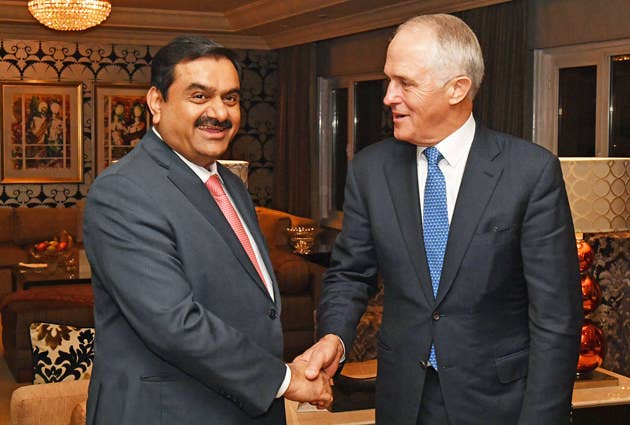 When Adani met with Turnbull last week, the mining boss tweeted this picture which showed the men with Indian prime minister Narendra Modi.
But when the replies to the tweet started rolling in, it was clear that several were pushing a very specific talking point.
The accounts posting the replies, which are all based in India, used three hashtags (#Queensland, #Adani and #Carmichael) and suggested the mine would be great for Queensland jobs.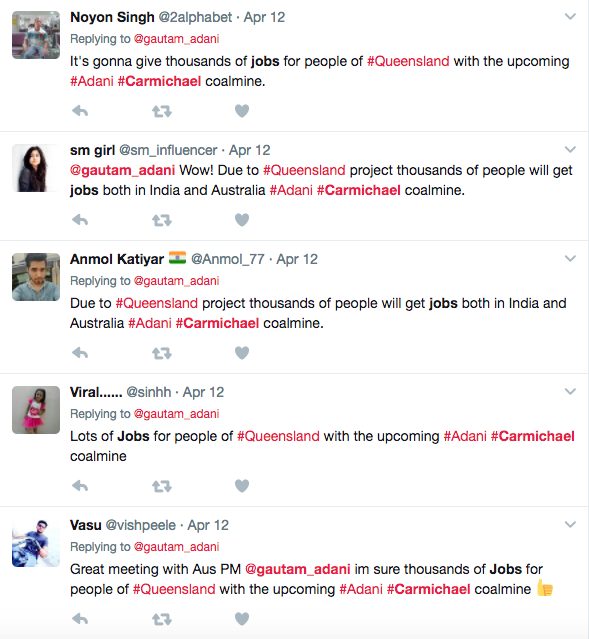 Of those Indian tweeters, all were followed by two accounts pushing similar messages.
It's not the first time this has happened. Earlier this month, pro-Adani tweeters pushed out a message about the company's history of debt repayments, some with a link to a 2016 Economic Times interview with Adani.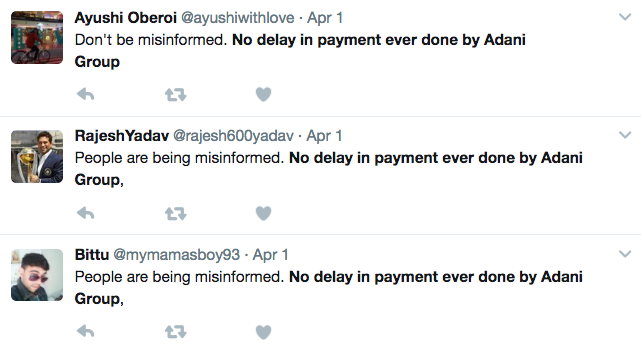 Again, the message was the same.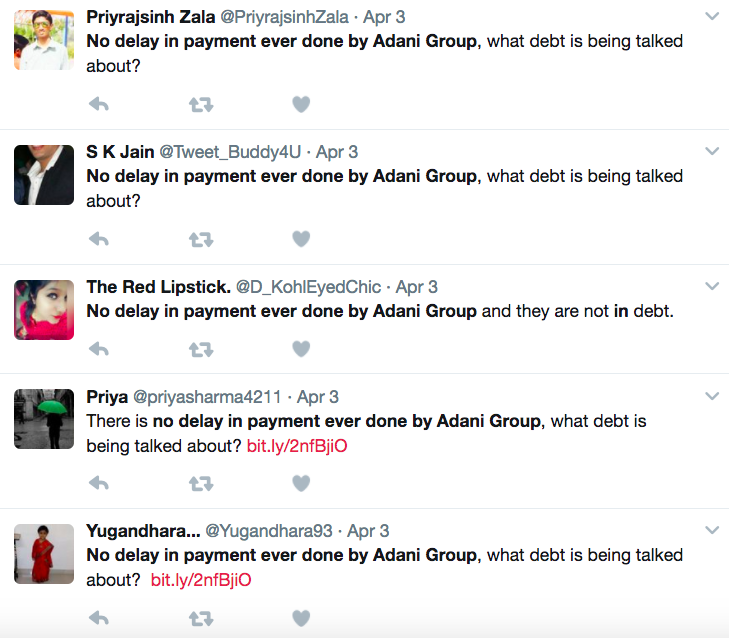 And again, a quick look at their Twitter bios shows they are followed by other pro-Adani accounts. Unlike other Twitter "bots", all of them have thousands of followers and have tweeted hundreds of thousands of times.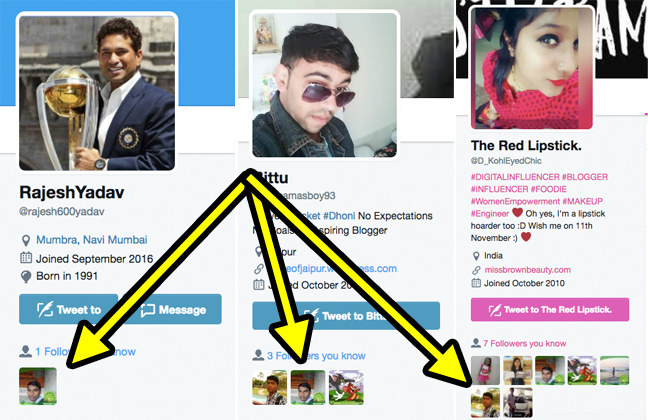 A few days earlier, it was a YouTube video featuring columnist and marketing man Suhel Seth arguing in favour of the Adani coal mine.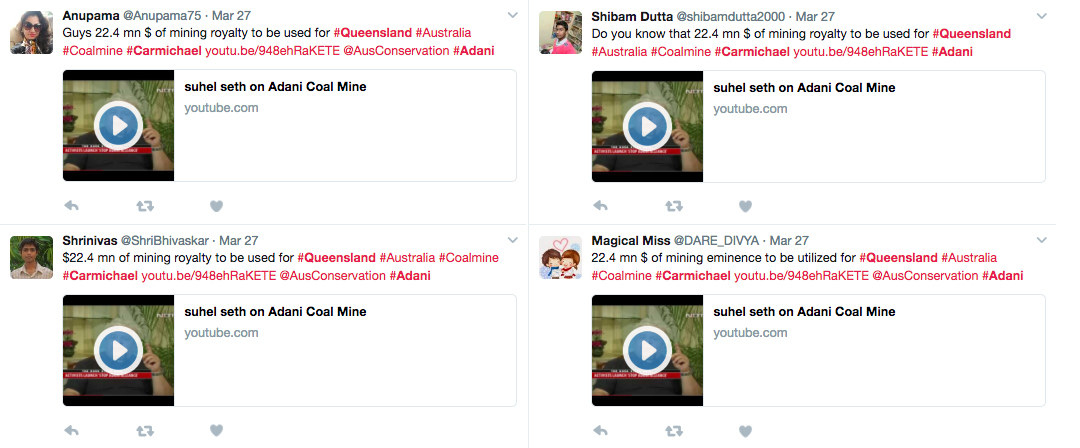 BuzzFeed News spoke to one of the pro-Adani tweeters @Anmol_77. Despite all the users tweeting the same messages at the same time, he said they didn't know each other.

He admitted to being pro-Adani but couldn't answer why they were all using the same language and message.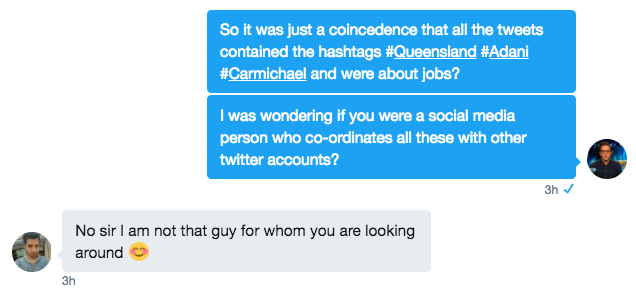 BuzzFeed News sent questions to the Adani mining company, asking whether it's aware of the activity from the accounts.