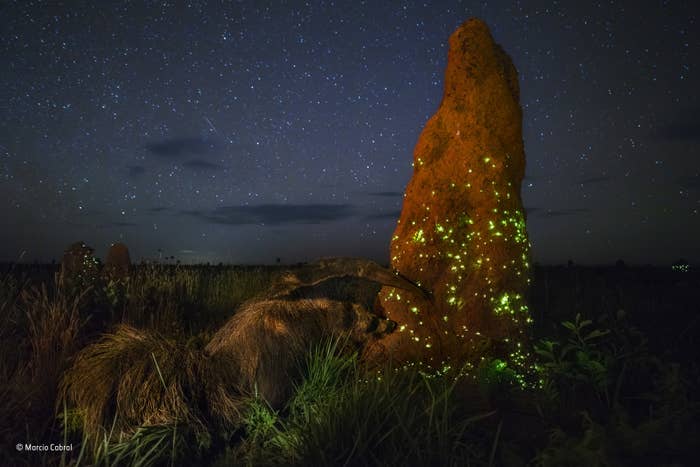 A prestigious wildlife photography competition has been rocked by scandal after one of the winners was disqualified for allegedly deploying a taxidermied anteater to stage the photo.
On Friday, the London Natural History Museum, which runs the Wildlife Photographer of the Year competition, announced "The Night Raider" by photographer Marcio Cabral had been disqualified after a thorough investigation.
"I find it disheartening and surprising that a photographer would go to such lengths to deceive the competition and its worldwide following," said the chair of the competition's jury, Roz Kidman Cox.

"The competition places great store on honesty and integrity, and such a breach of the rules is disrespectful to the wildlife photography community, which is at the heart of the competition."

Cabral, however, denies he faked the night photo, taken in Brazil's Emas National Park, with the photo winning the competition's 2017 "Animals in Their Environment" category.
"Marcio had been visiting the National Park for three years waiting for the right conditions to capture the glowing termite mounds," read the entry. "After days frustrated by rain, he was in for a surprise.
"A giant anteater ambled out of the darkness and stayed just long enough for Marcio to take a single picture, using a long exposure and flash to highlight his unexpected companion."

But according to the competition, an "anonymous source" came forward in March this year, "questioning the authenticity of the image". A subsequent investigation obtained photos of a taxidermied anteater on display at the entry to the national park (below).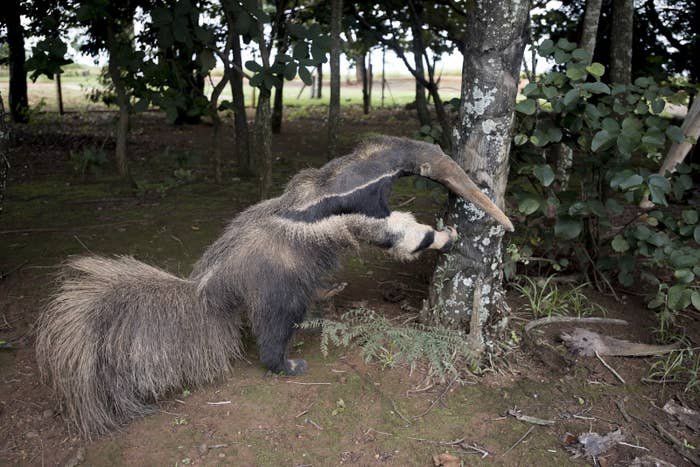 According to the museum, five anteater specialists were then brought in to find out whether it was the same "animal" used in Cabral's award-winning photo.
"The five scientists, working independently of each other, all concluded there are elements of the animal's posture, morphology, raised tufts of fur and patterns on the neck and head that are too similar for the images to show two different animals.
"The experts would have expected some variation between two individuals of the same species."

Despite being disqualified, Cabral still insists he didn't put the stuffed anteater in his photo.
"Mr Cabral did provide an explanation as to why he had no other images of the anteater," said the museum. "He also provided a witness who claims he saw the live anteater."
"Mr Cabral strongly denies that the anteater in the image is a taxidermy specimen."

The museum won't be awarding a replacement winner, and Cabral has been banned from ever entering the competition again.