Today, June 20, is World Refugee Day, when we are all encouraged to take a moment to reflect on the hundreds of thousands of people who have fled war and persecution.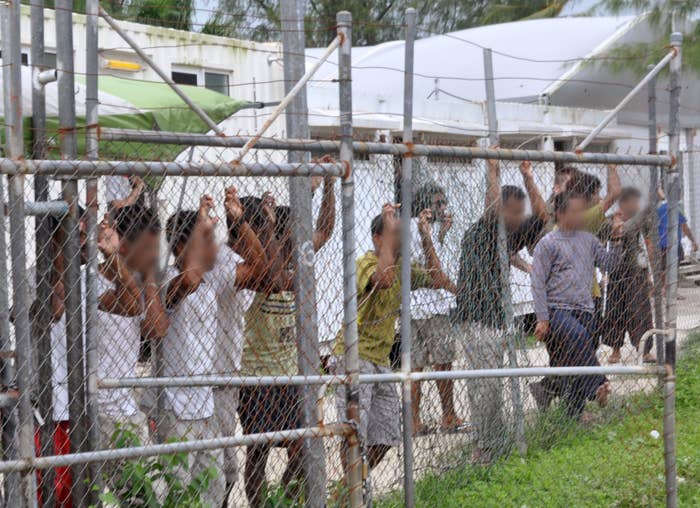 In Australia, One Nation leader Pauline Hanson has teamed up with Australian Conservatives senator Cory Bernardi to introduce a last minute motion calling for Australia to pull out of the UN Refugee Convention.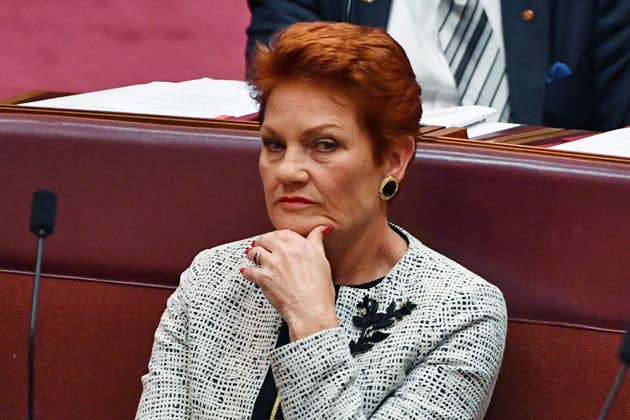 The convention is signed by 145 countries, and outlines the rights of refugees as well as the obligations of countries to protect them.

Hanson and Bernardi gave notice just yesterday, meaning they'll speak immediately after another motion calling for the Senate to stop and recognise that it's World Refugee Day.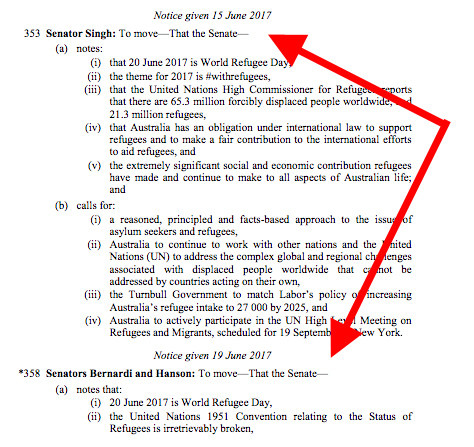 Hanson and Bernardi's motion calls for the Senate to note that the UN's Refugee Convention is "irretrievably broken".

It also calls on the government to "reflect upon incidents of domestic terror and foreign fighters, and the refugee history of those persons, and strengthen national security and immigration policies accordingly".

As the world is being asked to stop and acknowledge the humanitarian crisis facing the globe, the Australian Senate will face a call to shut the country's doors. Happy World Refugee Day!