So Islamic Relief UK — a British charity which partners with aid agencies on projects around the world — has a big, new advertising campaign. You may have seen it on everything from billboards to buses.
This year, one particular advertisement — on the side of the Manchester Arena — caused a meltdown from certain elements of the British far right.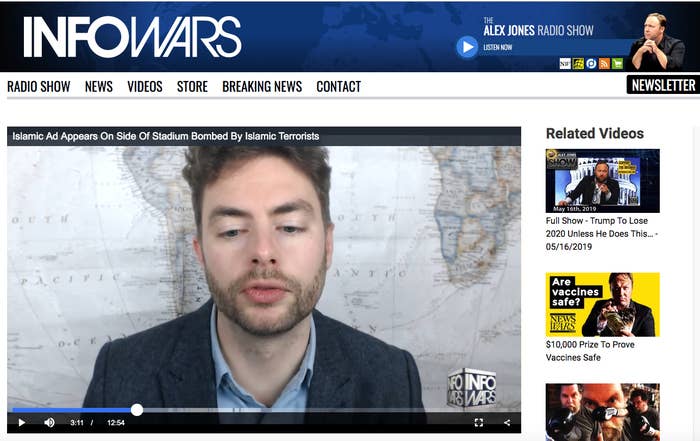 Anyway, you'll never guess where the advert has also ended up? Well, it's only appeared on the website of the UK's most prominent anti-Islam activist Tommy Robinson, real name Stephen Yaxley-Lennon.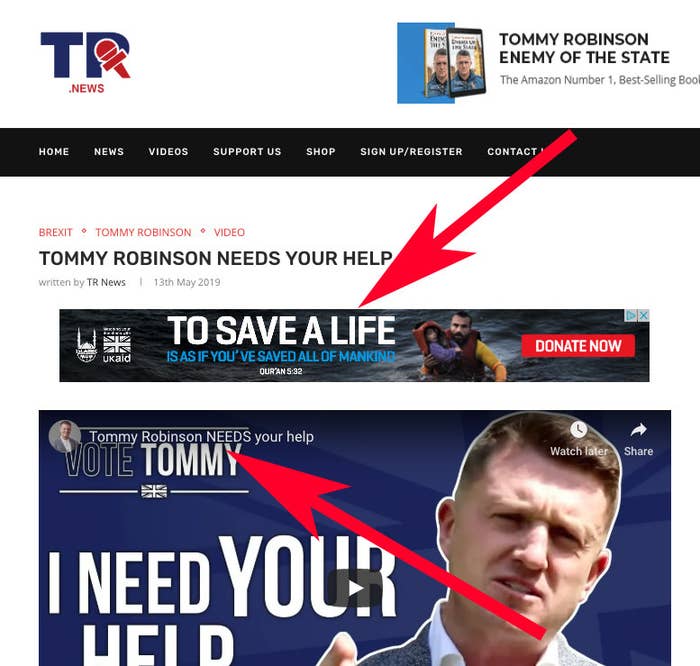 Until this morning, visitors to Robinson's news portal, TR News, were met with Islamic Relief UK's Ramadan campaign through the Google ads programme, which means the website where the ads appear also makes money from it.

There were even calls to "DONATE NOW" to Islamic Relief UK right alongside footage of Robinson asking his supporters for money.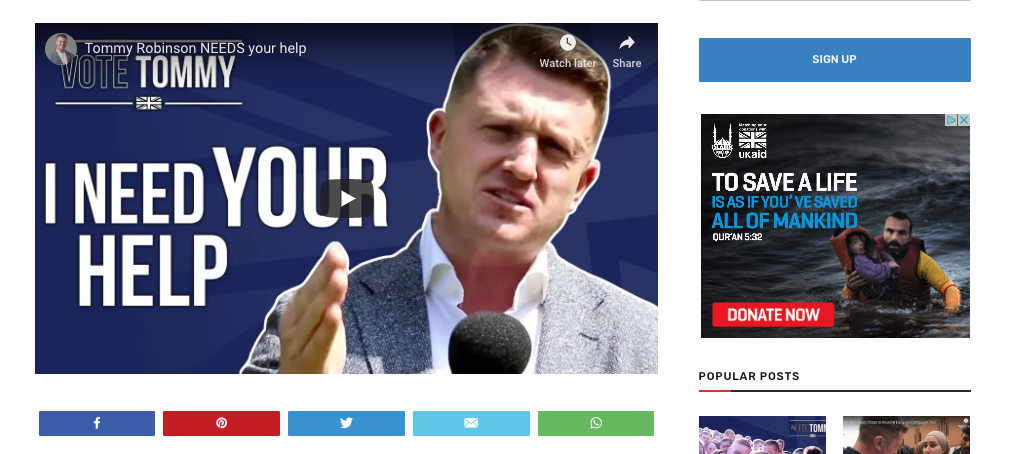 An Islamic Relief UK spokesperson told BuzzFeed News the group was "not aware" its advertising had appeared on the Robinson website, and has since taken steps to remove it.

"Islamic Relief has a suppression list to exclude specific domains from receiving our ads. Our suppression list encompasses anti-Islam websites. However, this particular website was not on the list – we assume that it is a new site and we are grateful to BuzzFeed for drawing this to our attention," they said.
"We have contacted our ad agency and the website has been added to the suppression list, with immediate effect, to ensure our ads are not displayed."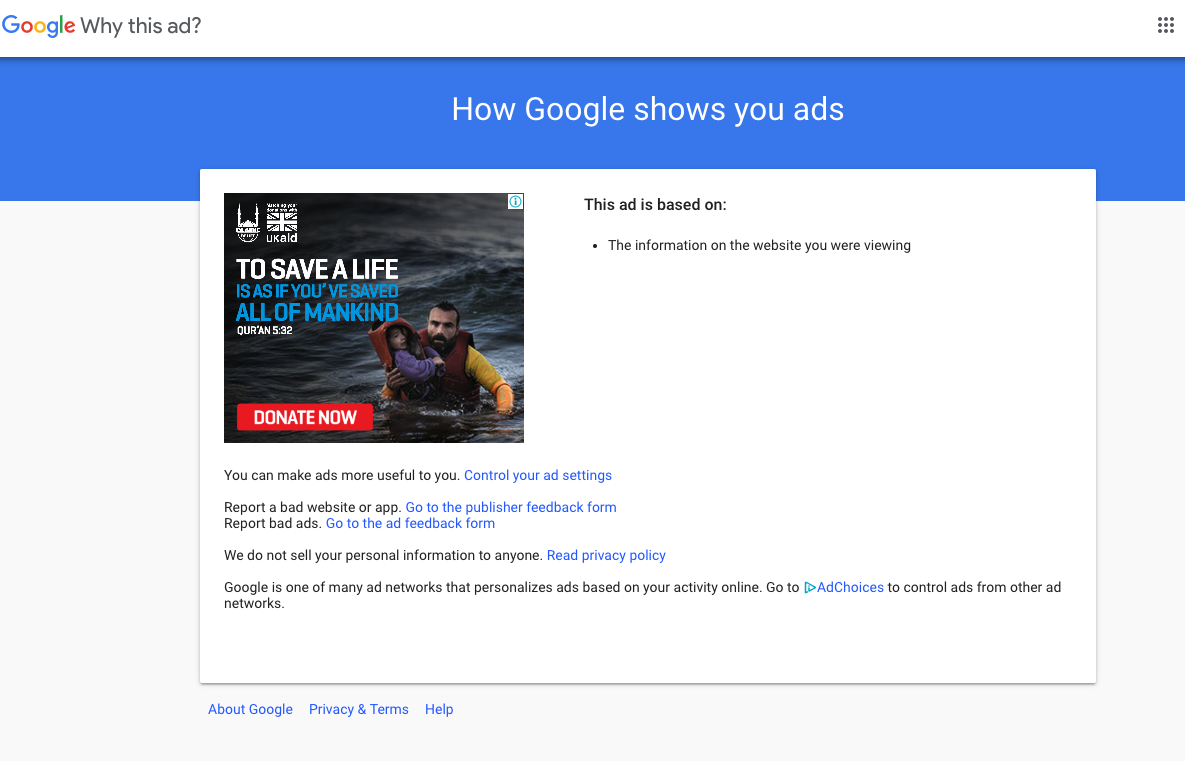 "Unfortunately the current climate and the rise in websites like this mean that we have to continually expand our suppression list," the spokesperson added.

So there you have it. In the 2019 dystopia, a Muslim charity had advertising money flowing through Google, and some other advertising middlemen, into the hands of Tommy Robinson.