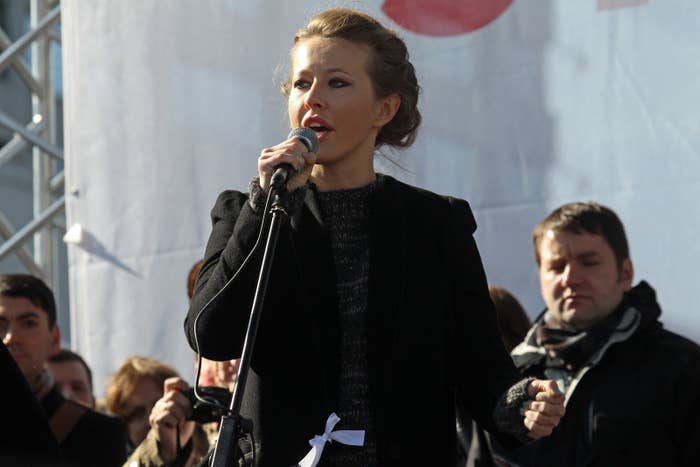 The small British PR firm brought in to help launch former Russian TV presenter Ksenia Sobchak's presidential campaign says it'll drop its new client if it turns out she's a Kremlin puppet only running to scuttle opposition against Vladimir Putin.
Sobchak, 35, announced her presidential bid earlier this week, with the former host of Russia's equivalent of Big Brother using London-based PR agency Maltin PR to manage the rollout in the Western media.
Some Kremlin observers have suggested that Sobchak's candidacy is the latest move from Putin allies to split the opposition in March's election — a claim she most recently denied to The Guardian.
Sobchak's decision to enlist British PR campaigners raises several questions, especially regarding the size of the London firm and whether the company has taken on a client that's got links to the Russian government.
Responding to questions over email, CEO Tim Maltin told BuzzFeed News the firm was brought in by Sobchak because she did not have "the appropriate contacts" outside of Russia.
"She has her own Moscow-based team that she is using to launch her campaign in Russia, but they do not have appropriate contacts in the Western media," Maltin said.
As to whether financial payments to Maltin PR were coming from anyone linked to the Kremlin, the CEO said it was trusting the word of its new client.
"Yes we have asked, and the answer is no."
According to its website, Maltin PR's team are "legal and litigation" experts. It has three employees who have performed public affairs services and three corporate clients on the UK industry register for PR professionals. These are the Westminster Drug Project, the IBOS international banking association, and the Advocates for International Development.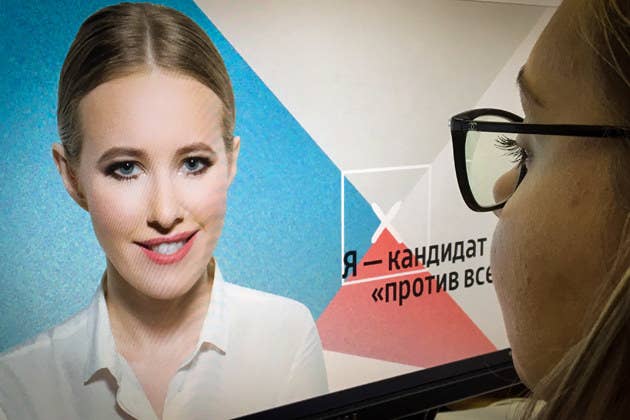 The next step for Maltin PR's newest client will be to collect a staggering 300,000 signatures from Russians in order to get on to the ballot for next year's election.

It's widely expected Putin will be running for his sixth term next March, while the popular opposition figure Alexei Navalny has already dismissed Sobchak, saying she was "playing the repulsive game called 'Let's drag a liberal laughingstock to the polls'".
BuzzFeed News asked Tim Maltin whether his British company would keep representing Sobchak if it turned out she was linked to the Kremlin.
He replied: "No."