Campers have been forced to flee their campsite during a terrifying midnight sinkhole collapse on an Australian tropical headland.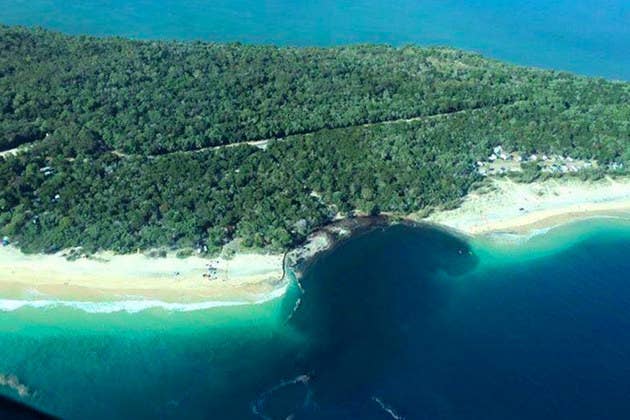 Cars, caravans, and camp gear were swallowed into the sandy sinkhole on Queensland's Rainbow Beach around midnight on Saturday night, according to ABC News.
There's been no injuries reported, but some people at the scene recounted the terrifying ordeal on the Clayton's Towing Facebook page.
"They had camped approx 200 metres from the beach next to the boundary fence of the campsite and heard a noise like a storm," they said.
"On looking they realised the sand was rapidly disappearing into the ocean at a amazing speed. They only just got their 4wds and caravans out with seconds to spare as their campsite disappeared 3 metres down into the ocean."
The Clayton's Towing page also uploaded before and after shots of the area around the sinkhole.
Emergency services have evacuated 140 campers as a precaution. One person wrote on Facebook, "that's why we don't camp right near the beach".
Another local said it had been happening for decades and echoed the sentiment, saying "don't ever camp close to the beach".

It's taken a big bite out of holiday plans but at least everyone is safe.