The Prime Minister Just Abolished 457 Visas And Replaced Them With An "Australia First" Scheme
There are 95,000 foreign workers in Australia on the visa.
Prime minister Malcolm Turnbull has abolished Australia's 457 visa scheme, which sees tens of thousands of skilled overseas workers temporarily employed in the country.
Turnbull made the "major announcement" in a Facebook video on Tuesday afternoon, echoing US president Donald Trump's patriotic style, saying scrapping the scheme was about putting "Australians first".
"We will no longer allow 457 visas to be passports to jobs that could and should go to Australians," Turnbull said.
However, the scheme, which currently sees 95,000 workers on four year visa arrangements, will be replaced by two new temporary categories.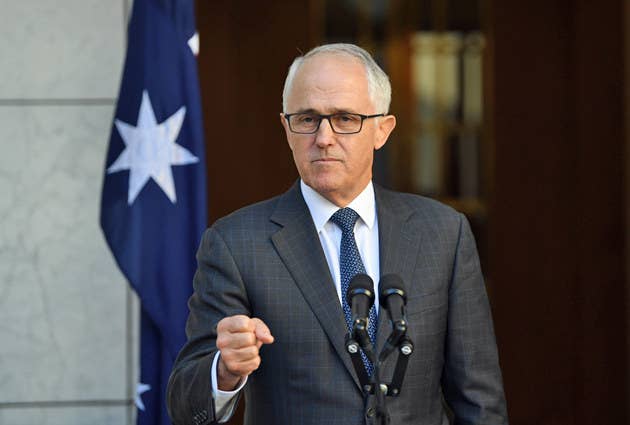 Turnbull said the first would be for a period of two years and would not be able to be transferred after that time into a permanent residency. The second would last for four years.

Both would require workers to have had two years of prior work experience, criminal and police checks, and what was described by the prime minister as a "higher standard of English".

The number of occupations covered by the new scheme would be cut by 200.

"It is important businesses still get access to the skills they need to grow and invest, so the 457 visa will be replaced by a new temporary visa, specifically designed to recruit the best and brightest in the national interest."
Immigration minister Peter Dutton said the 457 scheme would be "grandfathered", meaning those already here on 457s will remain here for the life of their visas.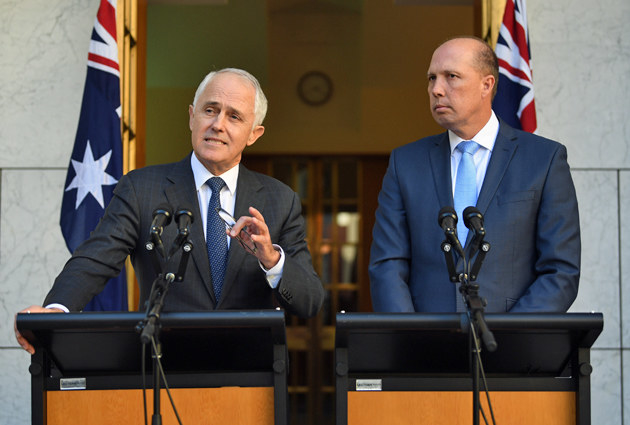 Labor leader Bill Shorten said the move was about Malcolm Turnbull "saving" his own job.
Pauline Hanson said Turnbull was taking action because of One Nation's position on 457s.
Liberal party defector Cory Bernardi also took credit.