21 Things White Politicians Said During Australia's Racism Debate
Bring on the sweet release of death.
It all began when conservatives in the government wanted section 18C of Australia's Racial Discrimination Act changed.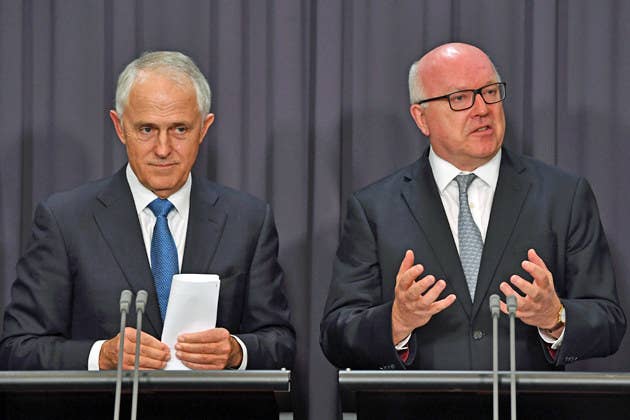 1.
Senator Eric Abetz said if there's legislation protecting against racism, well, hell, why stop there: "Why not religion; the height of a person or, indeed, the shortness of a person; the overweightness of a person or the lack of it..."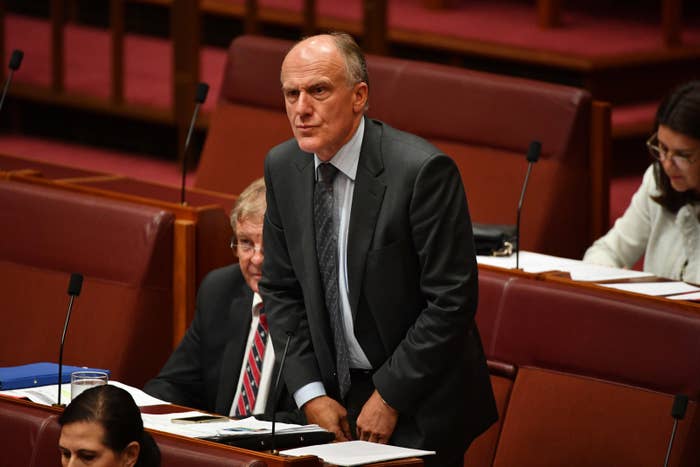 2.
Abetz then said he had seen a study that showed kids were most often bullied for physical characteristics – being "overweight", or having "red hair" or "buckteeth" – not for their race.
3.
He then moved to the suggestion from Labor MP Anne Aly that the legislation should consider vilification of Muslims.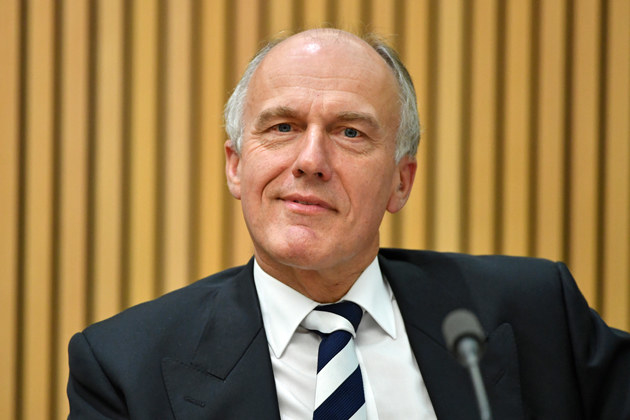 4.
It was then One Nation senator Malcolm Roberts' turn. It took Roberts mere minutes go full tilt Godwin's Law.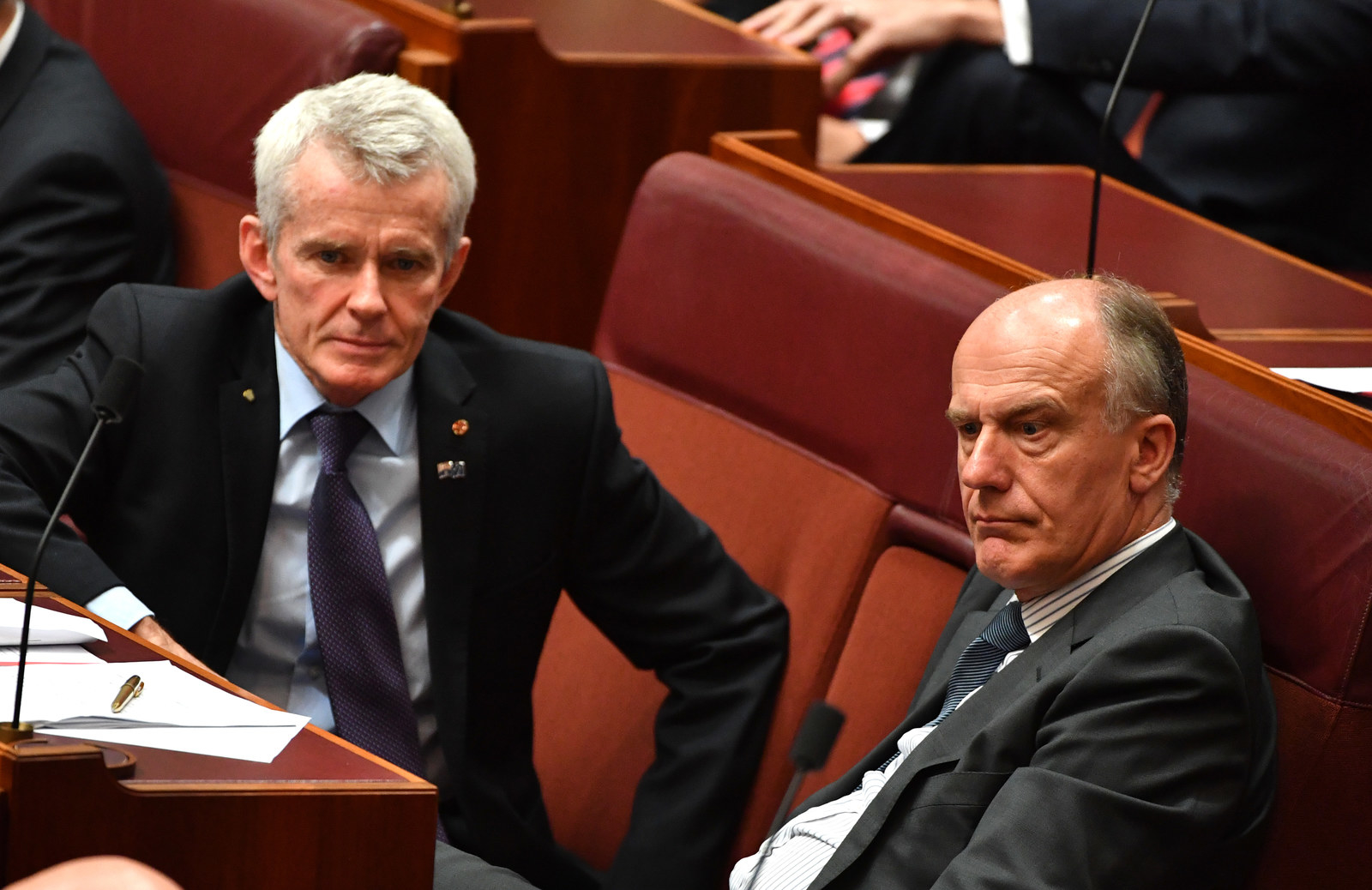 5.
Roberts wanted us to know that Australia's anti-racism laws stemmed from... the repression of the communist Soviet Union.
"The pretence of protecting people from injustice was in fact a Trojan Horse to silence those who dared to dissent from the Communist Party line," he said.
"Those of us in this parliament who believe passionately in the right to free speech are implacably opposed to this Soviet legal landmine and strongly support this amendment."
18C = communism. OK, got it? Let's move on.
6.
Roberts concluded by suggesting that 18C has the HIDE to PROTECT Muslims.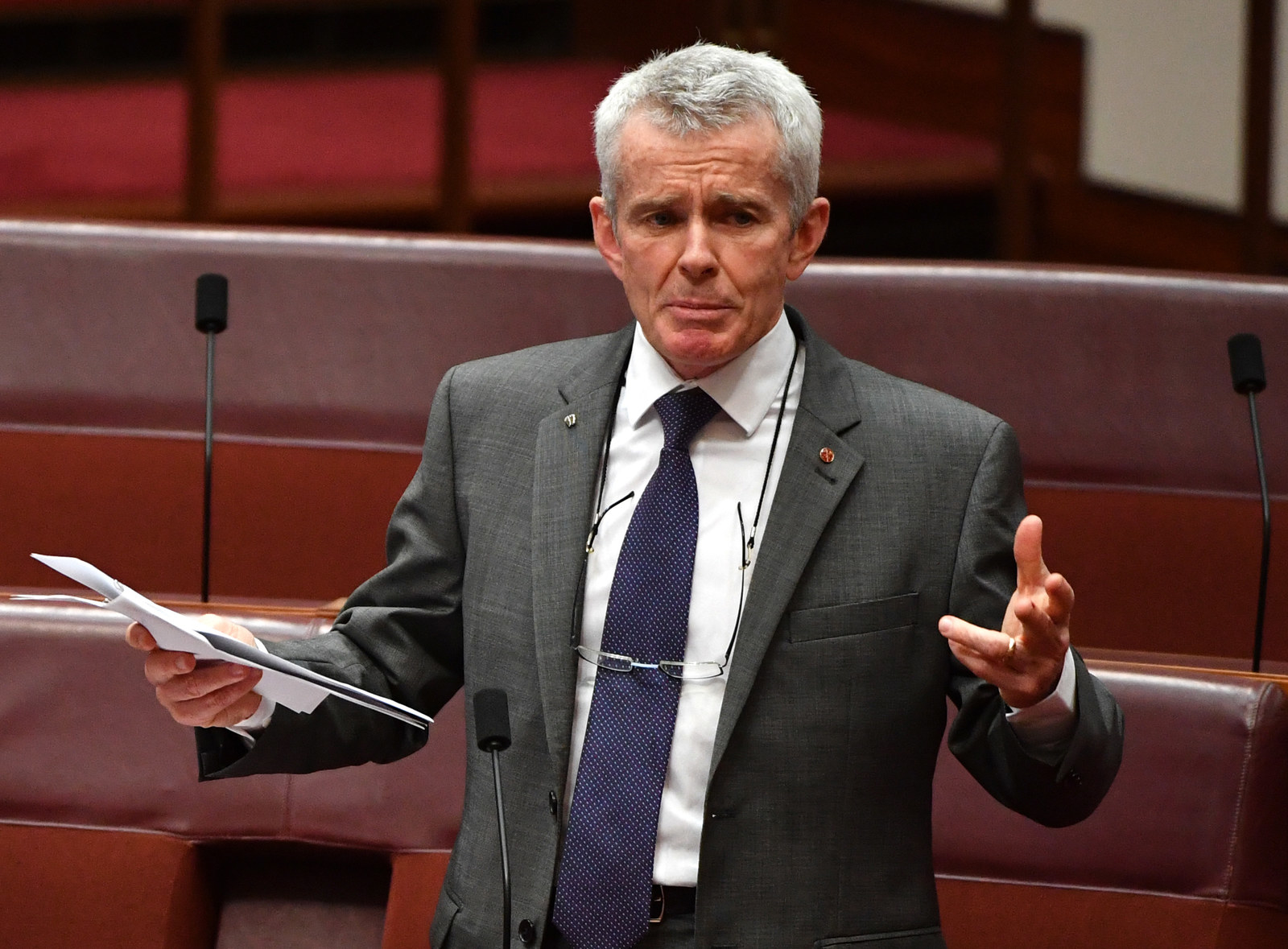 7.
Then senator James Paterson acknowledged that people might be scratching their heads about the fact all the white dudes seemed to be pushing hardest to water down the race hate laws.
8.
Senator Pauline Hanson opened her speech about racism asking: "I, like a lot of Australians, thought to myself: 'Why are we taking up so much precious time in this parliament debating this issue?'"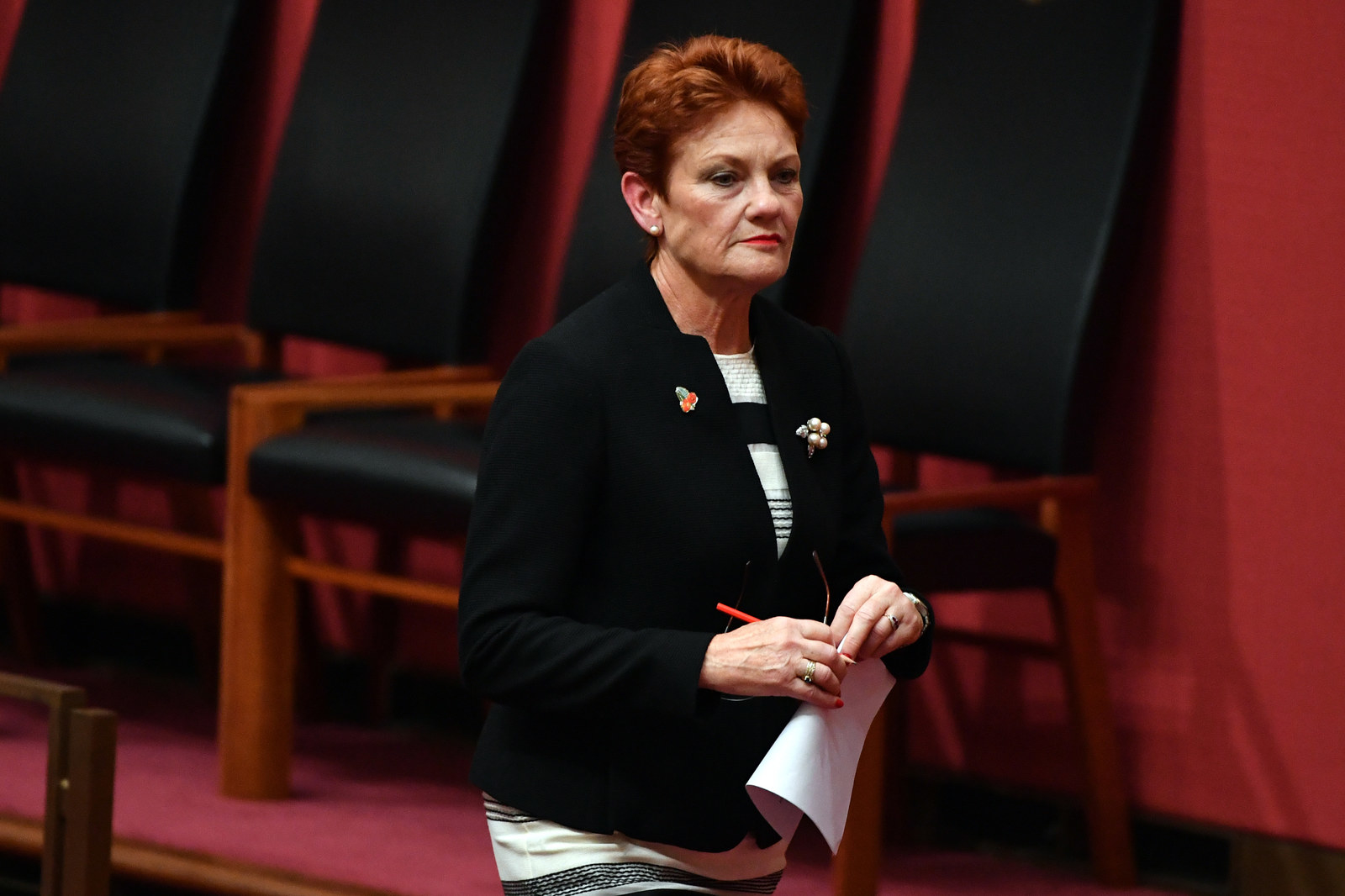 9.
Hanson suggested that just because you're white doesn't mean you can't experience racial vilification in Australia. She's got the receipts to prove it.
"You might be surprised, but I have had racist comments said to me," she said.
Go on...
"It happened in 1996, when I went out to have a meeting with some Aboriginal elders," she recounted.
"When I approached the elders, they called me 'white trash' and 'a pig in mud'. I was abused."
10.
Because, you see, there is this thing called "reverse racism" which is an actual REAL THING*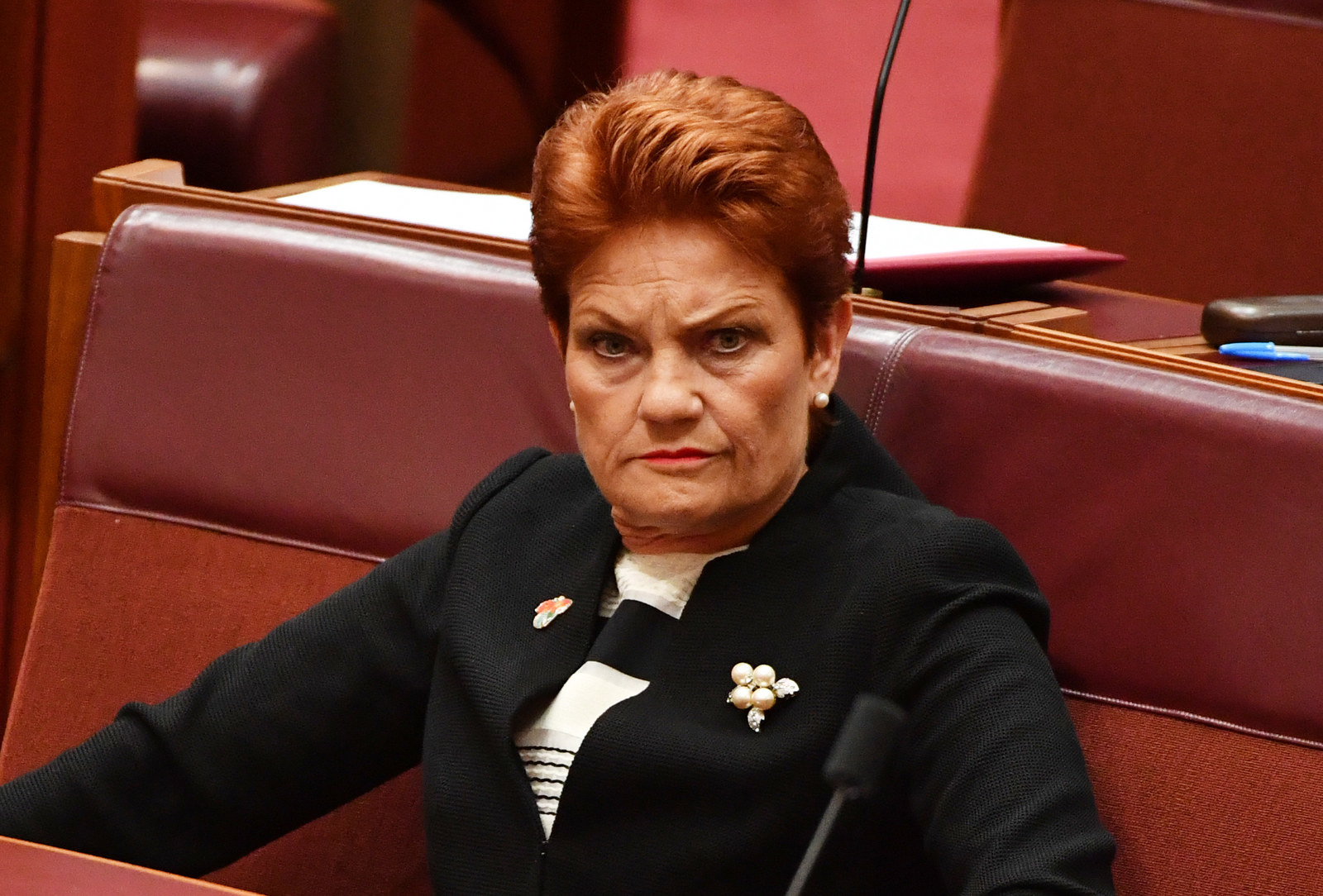 11.
Hanson said sure, Australia has had issues with new migrants, like, look at the Italians and Greeks.
"I have heard the terms that the Italians were called, such as 'eye-ties' or 'wogs'," Hanson said.
12.
Hanson, who has said among other things that Australia is at risk of being "swamped" by both Muslims and Asians, then challenged anyone, anywhere to point to something that she's said that was racist.
13.
New Tasmanian Liberal senator Jonathon Duniam said of course there were racists in Australia, but why should they wreck it for ALL OF US.
"As I said, there is a minority and, yes, we need to deal with them, but I do not think they should ruin it for everybody else," Duniam said.
14.
Conservative senator Cory Bernardi's speech mentioned left wing crocodiles. But it was the ending, in which he called an 18C a weapon of mass destruction, that was *kisses fingers*.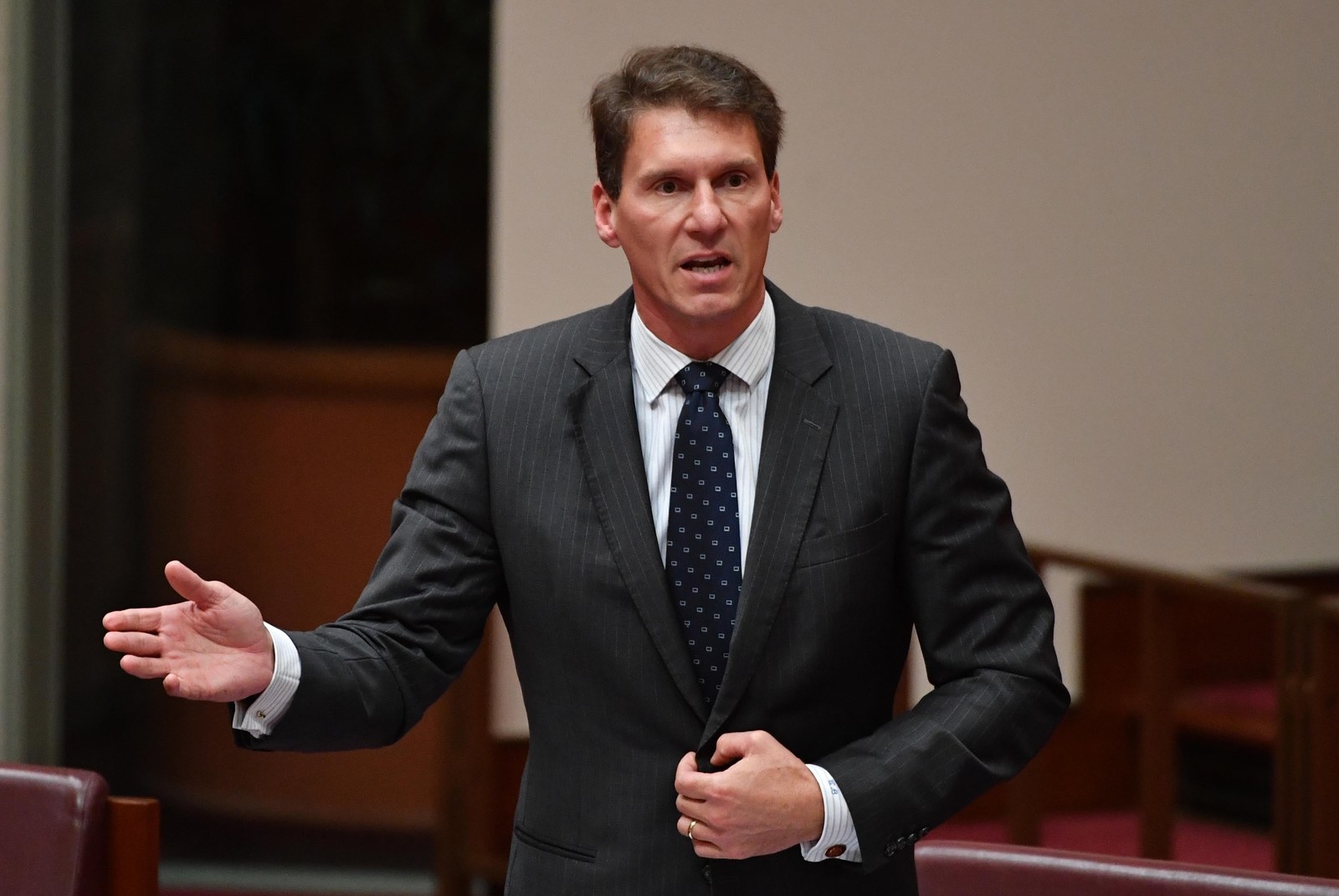 15.
Queensland senator Ian Macdonald suggested 18C may have played a role in the recent death of cartoonist Bill Leak.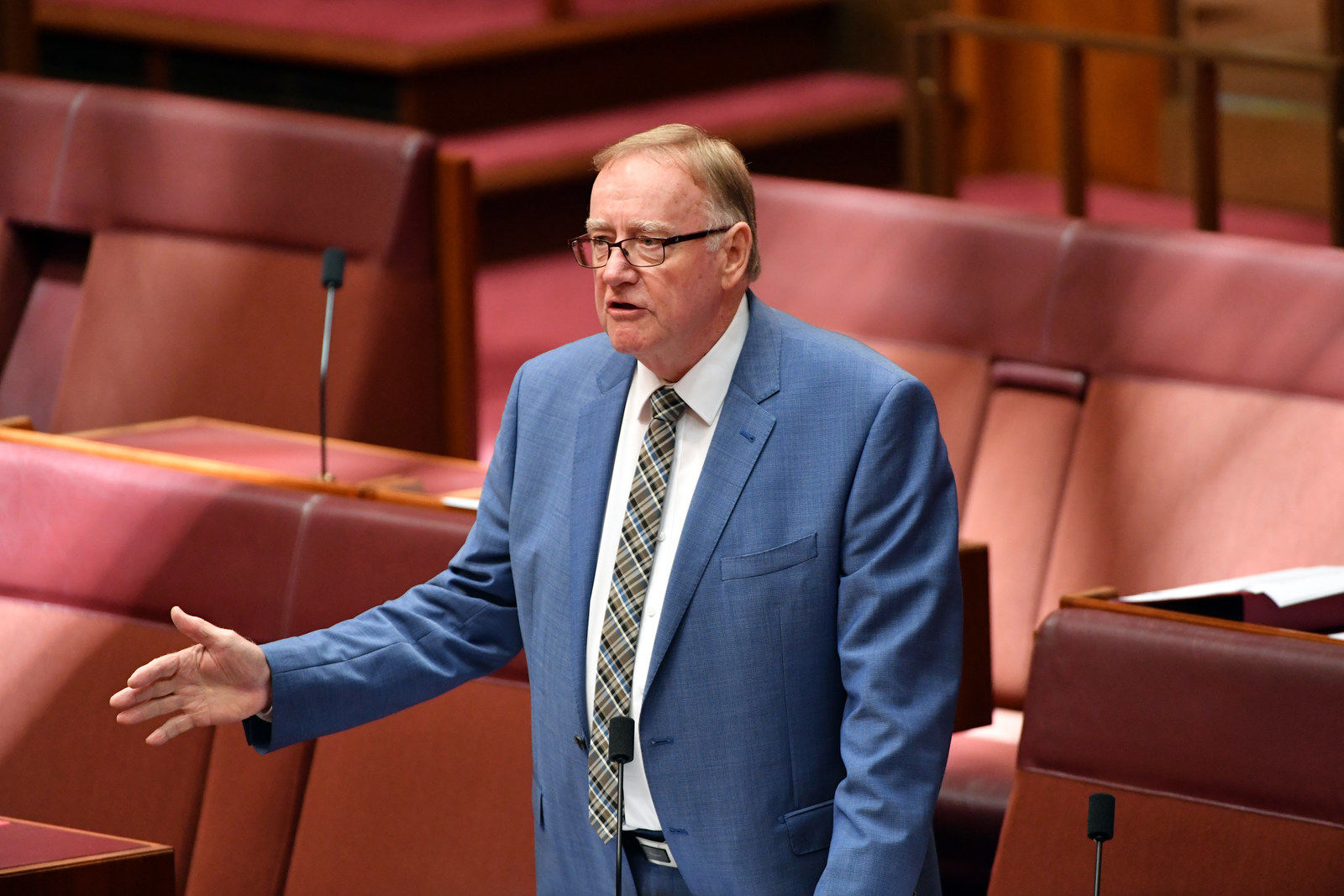 16.
Libertarian senator David Leyonhjelm daringly began by stating: "I will say some things that violate 18C". Everyone was like, "Oooooh, go on..."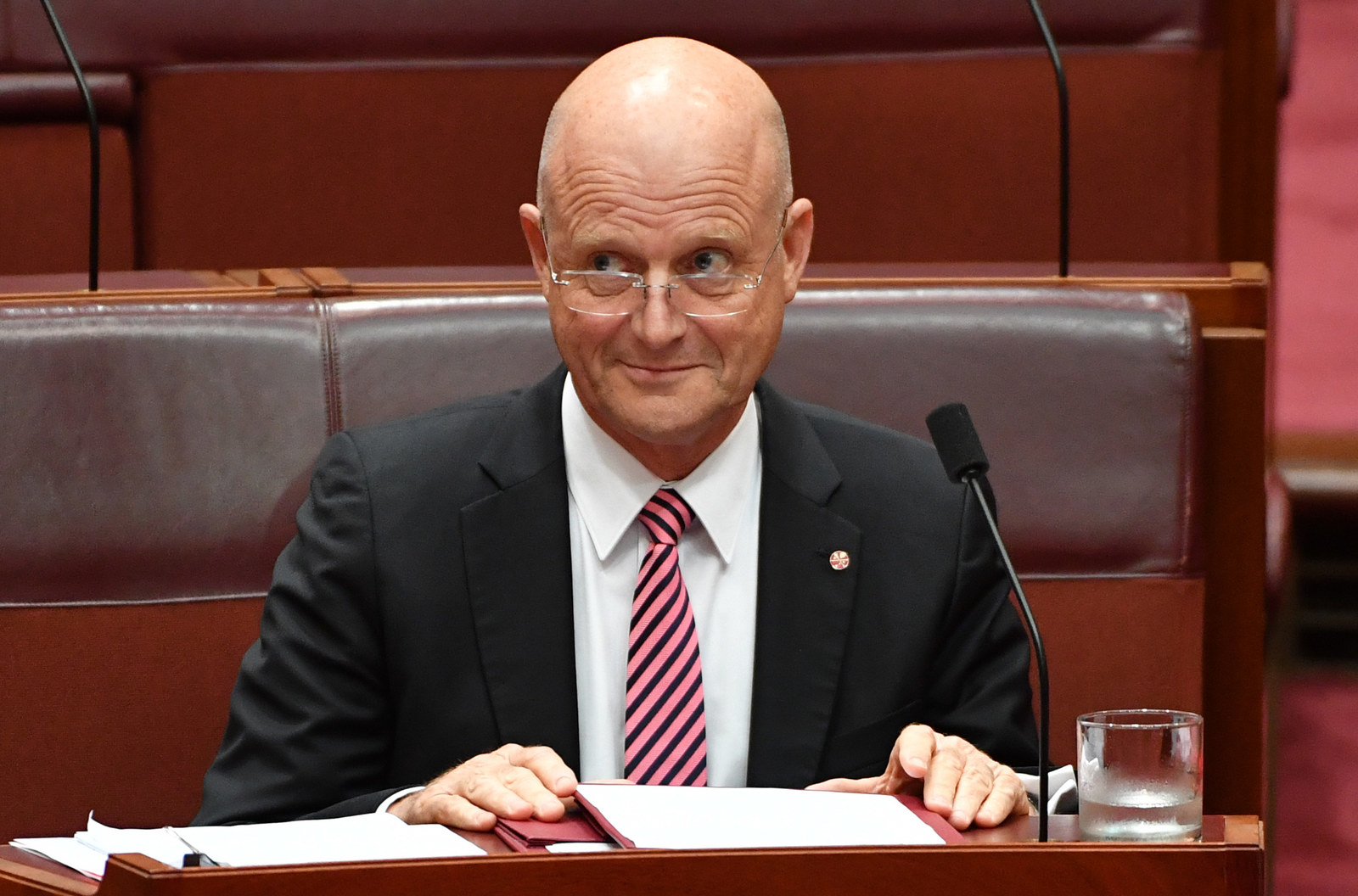 17.
Leyonhjelm then took aim at Jewish leaders concerned about Holocaust deniers.
"We have self-appointed representatives of Jewish Australians wanting to suppress Holocaust denialism," Leyonhjelm said.
18.
The assistant minister to the prime minister James McGrath suggested changing the Racial Discrimination Act was the next step in the West's "war against tyranny".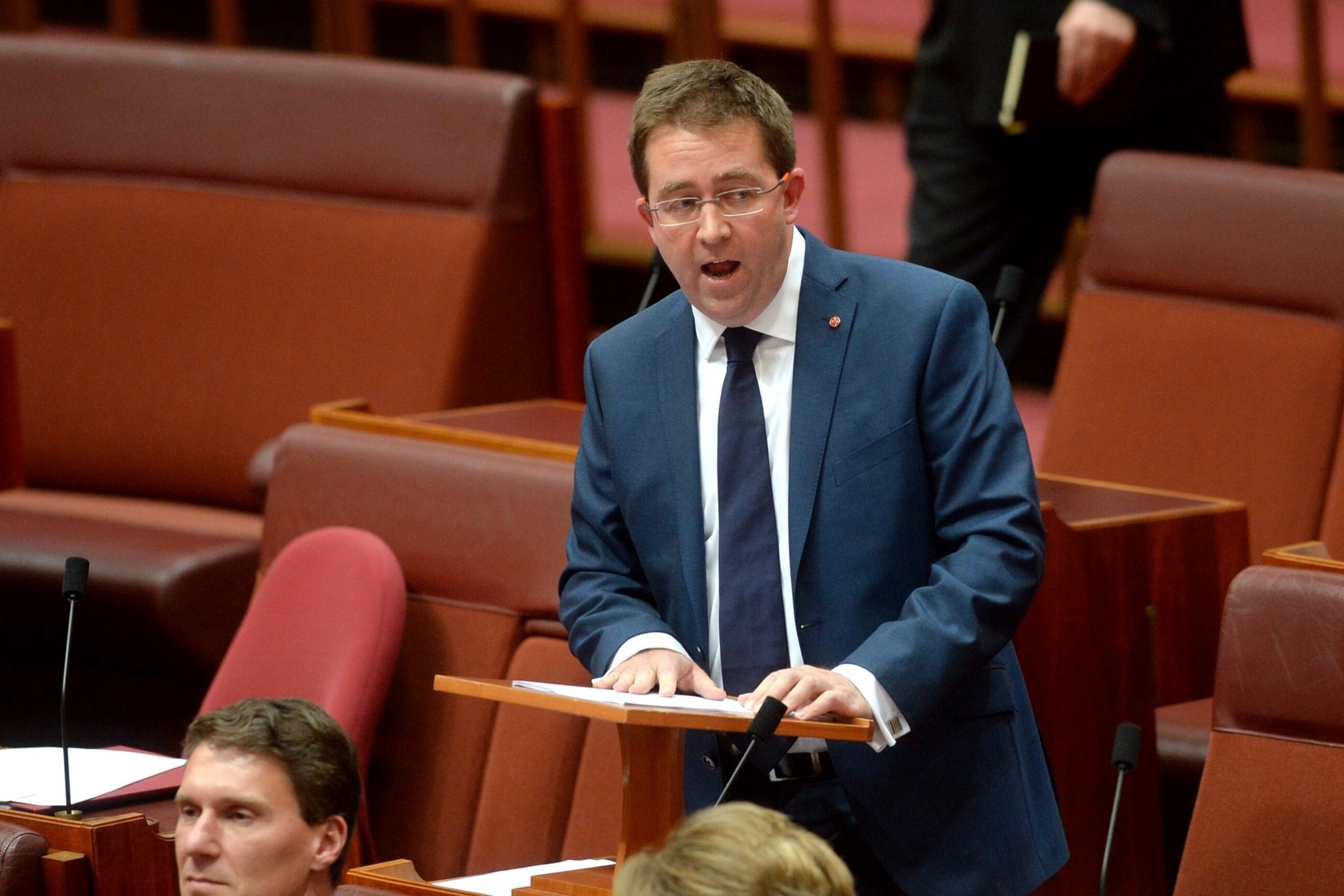 19.
Fellow Queensland senator Barry O'Sullivan wanted to talk about "Negro citizens" in the United States.
20.
Attorney-general George Brandis gave the final speech on the issue, calling 18C "political censorship pure and simple".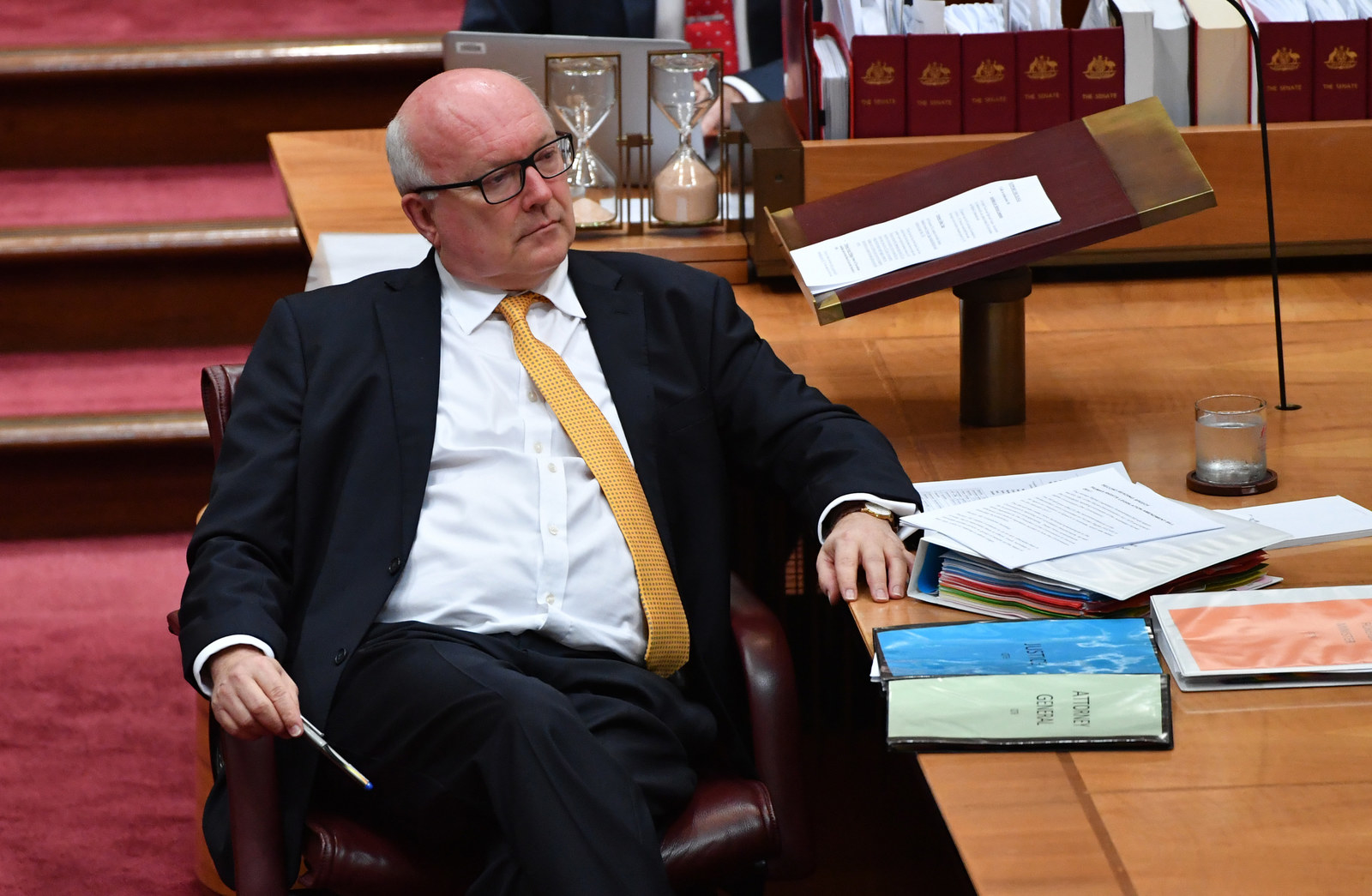 21.
Then he said it was "deeply offensive and insulting" that he'd been called "white" by other senators.
Then that was it! After three days debating racism, the Senate voted 31 - 28 against the government's wording changes. What did we learn? Who fucking knows.