According to the latest data from the Commission on Filipinos Overseas, there are nearly 800,000 Filipinos who are working in Malaysia. These OFWs have jobs in industries like retail, technology, manufacturing, and entertainment.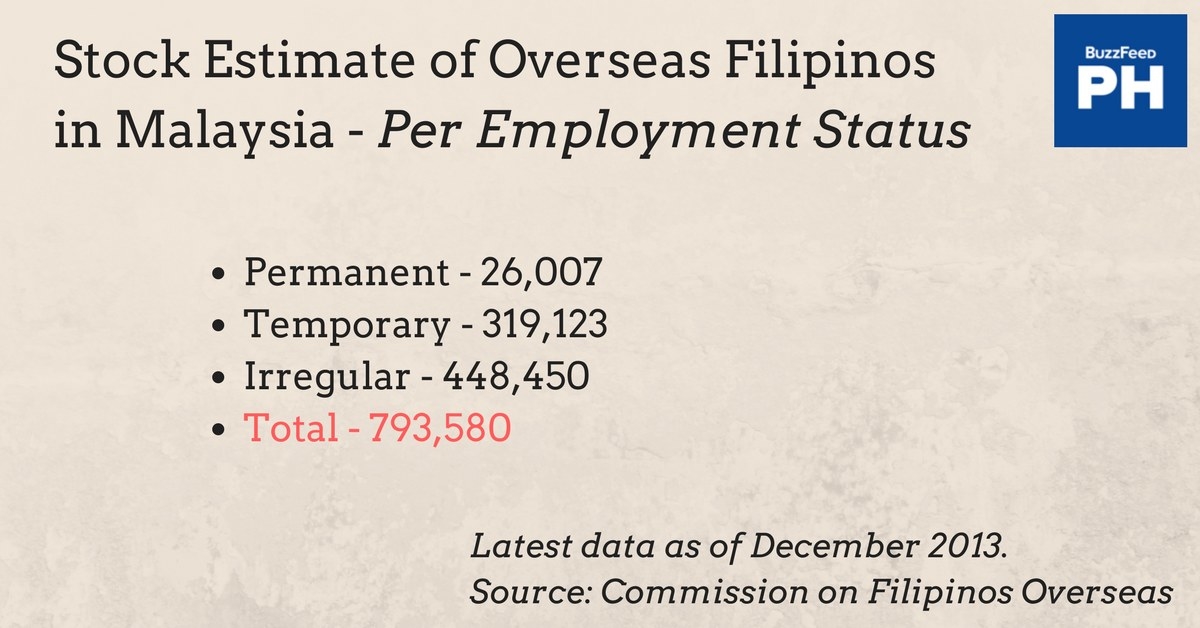 And although Malaysia is near the Philippines, these OFWs still feel homesick, more so if they see these things and places that remind them of home.
1.
Kota Raya!
2.
Shopping for Filipino food, obviously.
3.
Shopping for other Filipino products too.
4.
Eating at Laguna Filipino Bar & Restaurant.
5.
And having Laguna's spaghetti and chickensaya.
6.
Or having dinner at The Narra.
7.
Hanging out during The Narra's musical nights.
8.
Grabbing a bite at CalleVerde.
9.
And a gaggle of other eateries too.
10.
Watching lots of Filipino teleseryes.
11.
Keeping up with Filipino celebrities.
12.
Seeing talented Filipino artists who make it in Malaysia.
13.
And, naturally, being in a community with fellow Filipinos!
Looks like there are no comments yet.
Be the first to comment!