21 Things You Do When You See A Random Pogi In The MRT
"Bes, nand2 sa MRT ung destiny q. Wat do I do?"
1.
Nangingisay ka sa kilig.
2.
You can't believe your luck.
3.
So you thank the heavens and all the saints.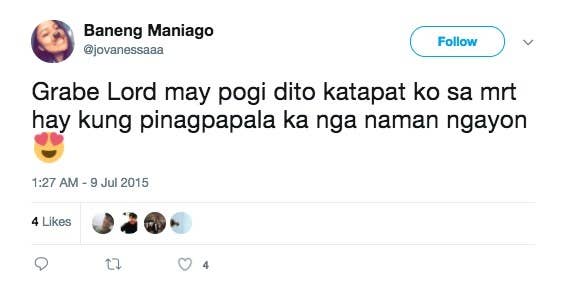 4.
Titigan mo muna nang matagal.
5.
But 'wag kang papahuli or else...
7.
You text your friends quickly to inform them of your good fortune.
8.
And they don't believe you so you try to take a pic of the hunk to send to them as proof.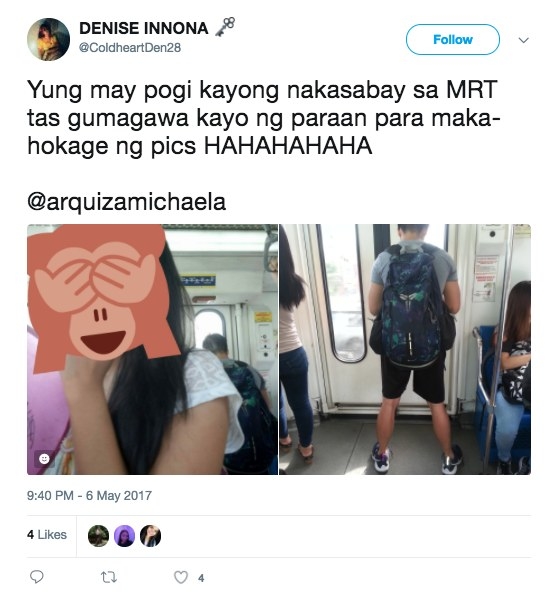 9.
You sneak in a few glances at his belongings to see if you can find any information about him.
10.
You make a mental note of any personal info that you get.
11.
Subukan mong magpapansin.
12.
'Pag manhid, up the ante.
13.
Prepare to faint when you get noticed.
14.
Try to get as close as you can...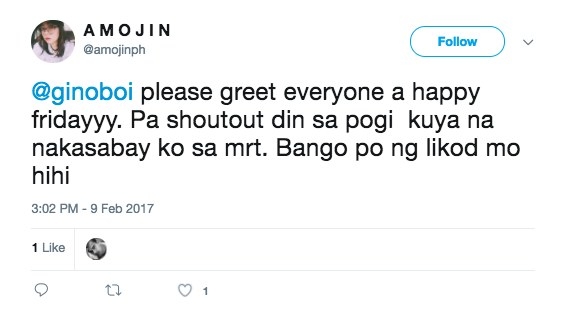 15.
Dapat yung close na close kasi siksikan naman.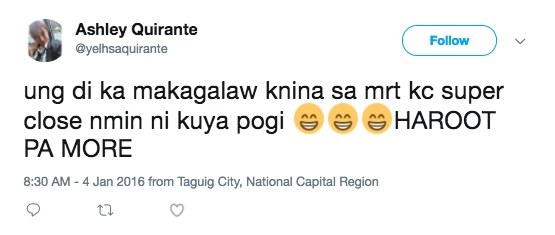 16.
At dahil close na kayo, you imagine your life together.
17.
You wish na sana sabay kayong bumaba.
18.
Or you intentionally miss your stop kasi 'di pa bumababa si pogi.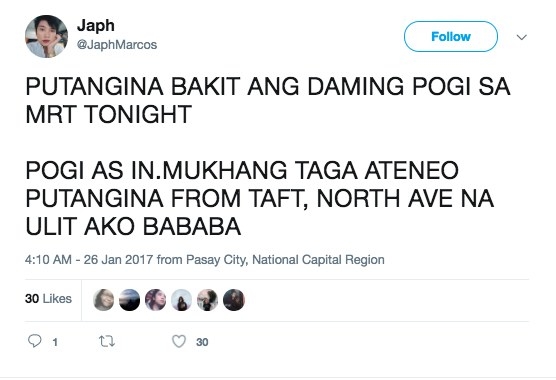 19.
Pero kahit sabay kayong bumaba, it doesn't mean na you were made for each other.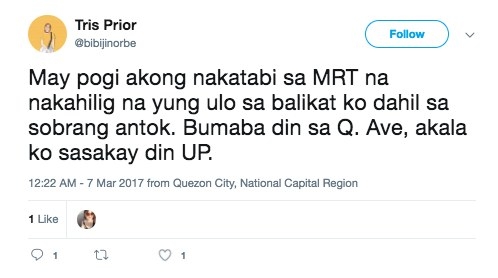 20.
So you spend a sleepless night thinking about the one that got away.
21.
Pero kahit hopeless ka lagi, you're still thankful because the handsome ones let you forget how crappy the MRT is.