Viktor&Rolf might be Twitter's favorite fashion house, if the number of memes it inspires annually is anything to go by. Last year, the label's spring/summer collection capitalized on that — it consisted of instant-meme dresses that quickly went viral.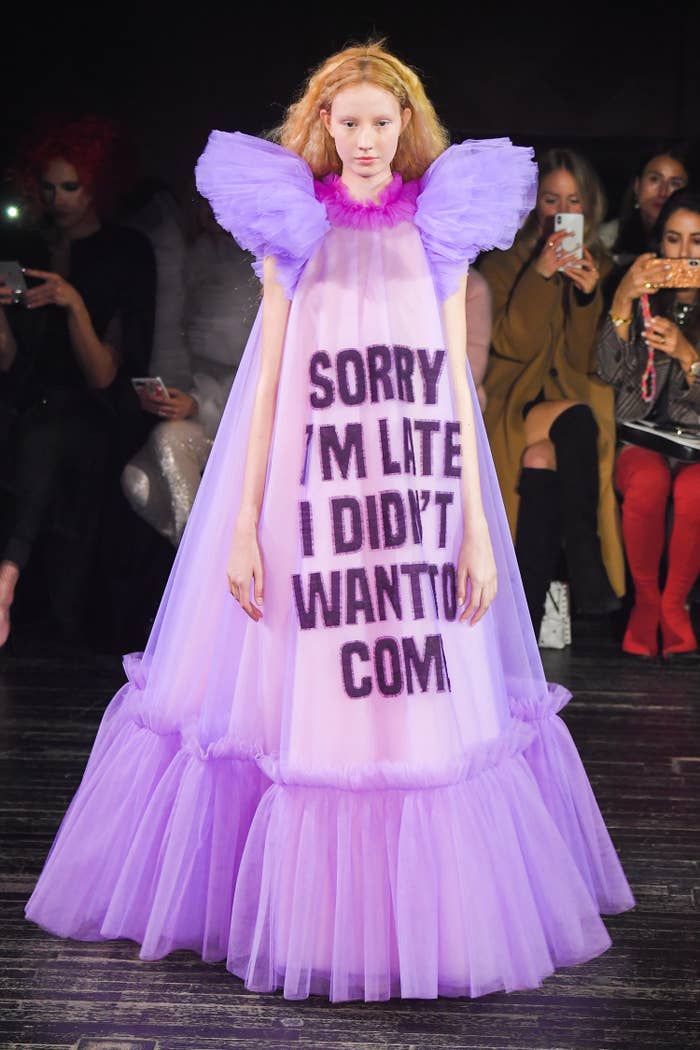 The photos from the runway show basically served as reactions.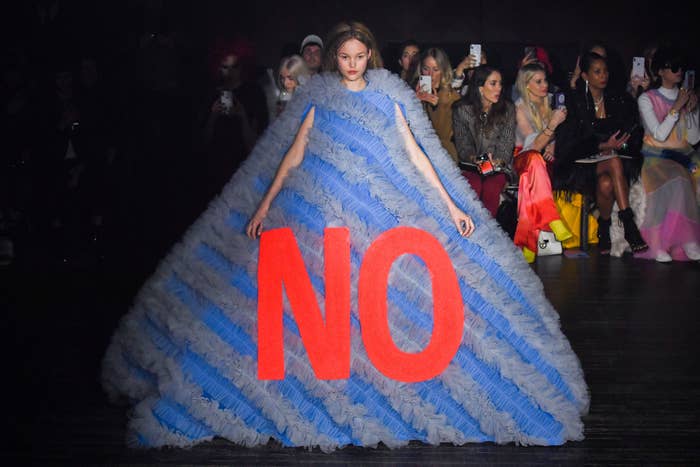 This year, Viktor&Rolf have done it again. Only this time, the brand is taking inspiration from the coronavirus pandemic: The haute couture autumn/winter 2020 collection is inspired by social distancing guidelines — and is also a commentary on our current state of affairs.
"There's a lot to feel angry about," the narrator of the collection says as this spiky goth gown is shown. "And this garment will communicate exactly that."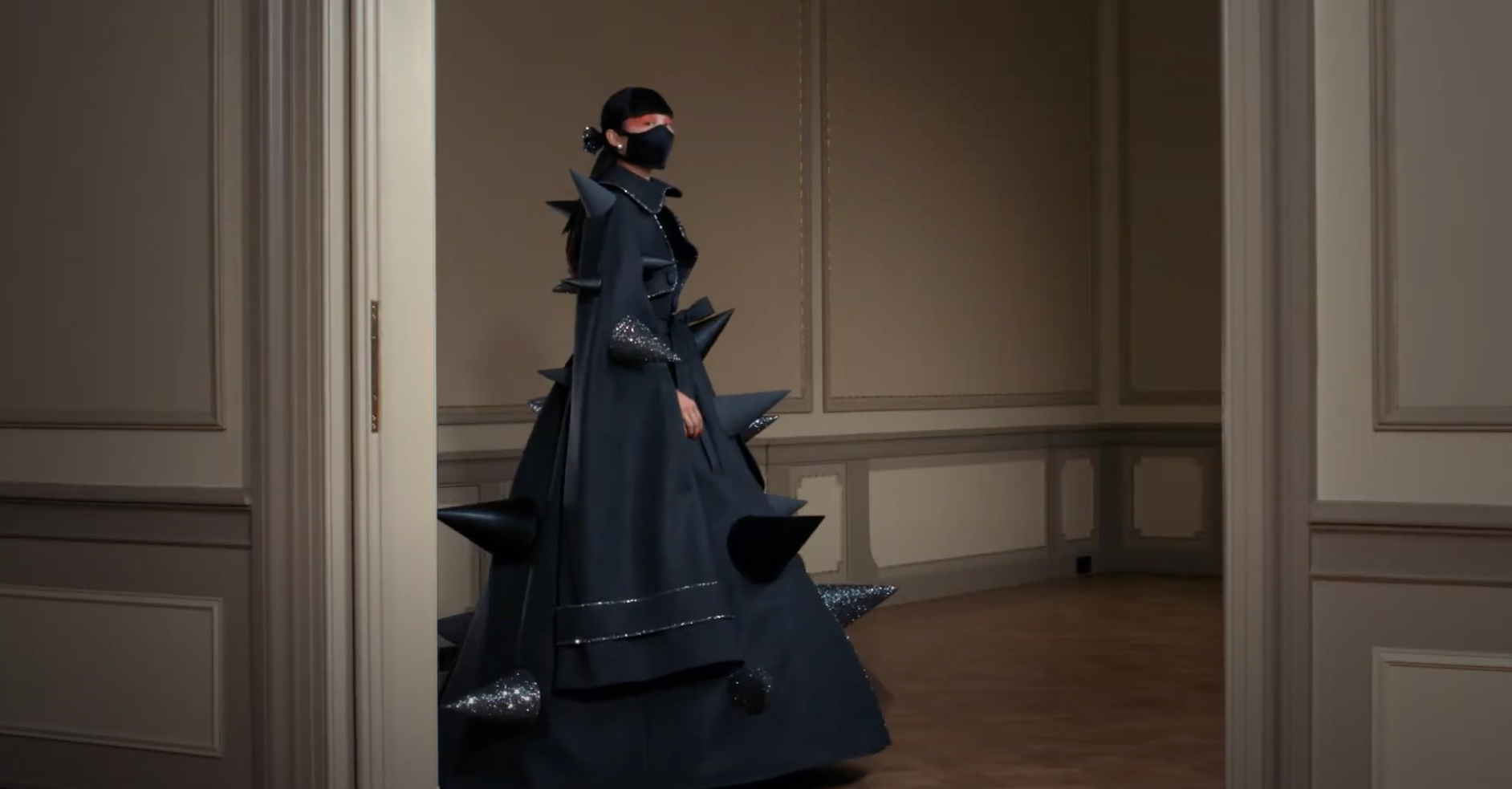 "Its striking volume and cone motif will impress and make you feel safe."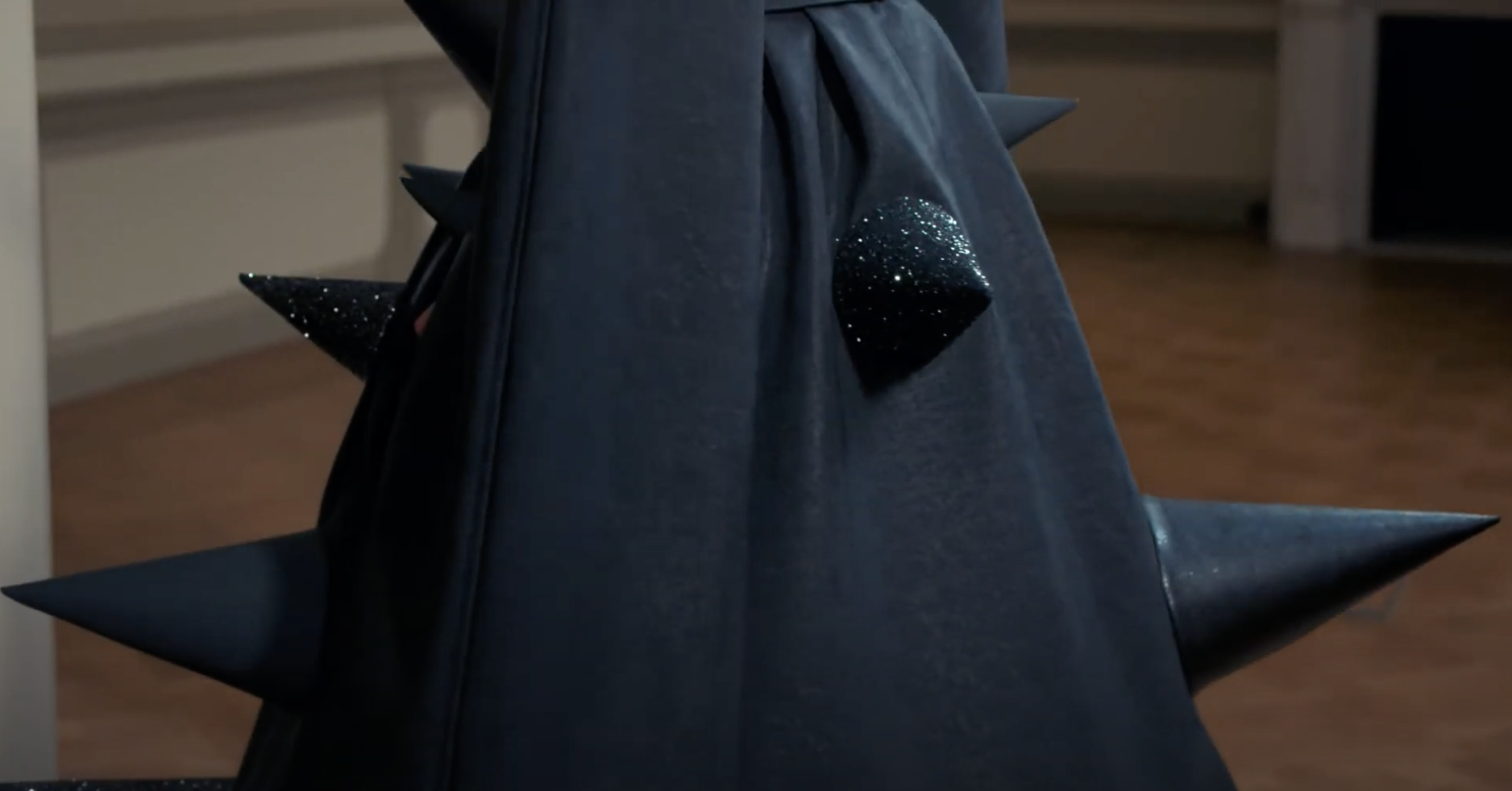 The coronavirus couture look of course includes a face mask, which the brand touts "has won global acclaim as the smartest new accessory of the season."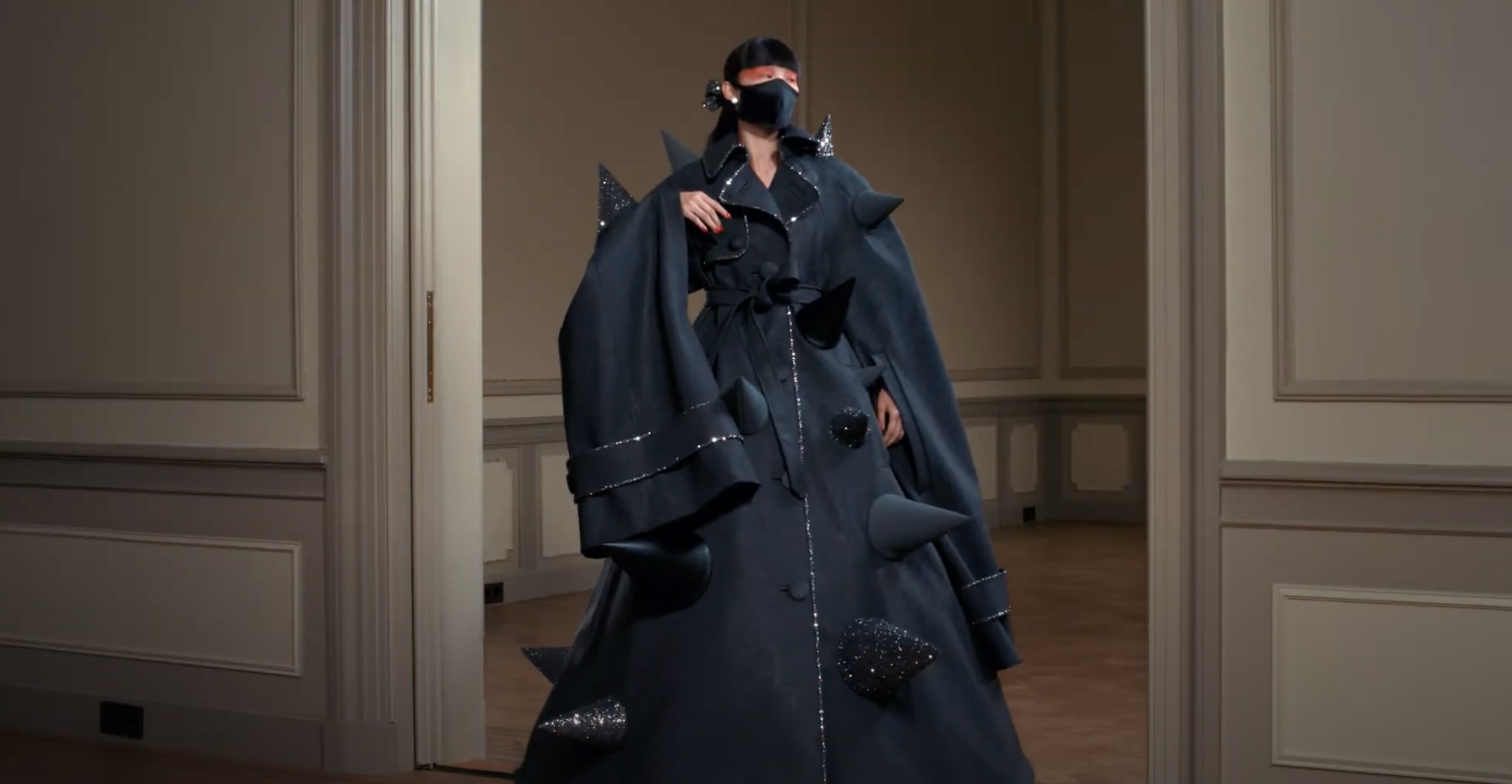 The most eye-popping look of the collection, though, has to be this one: "Its A-line volume guarantees you will remain in your own safe zone while venturing out into the world."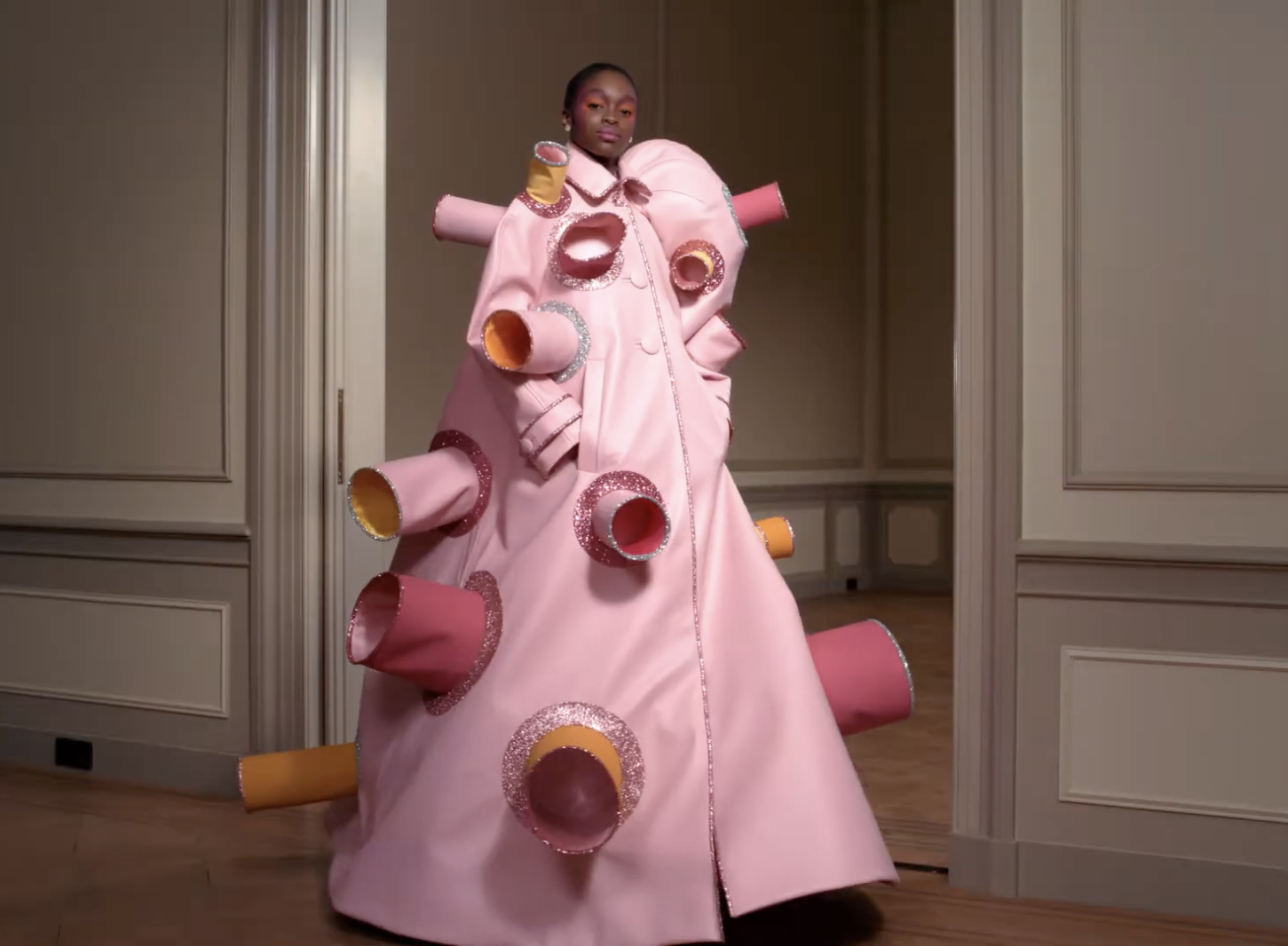 "The abstract decoration of holes and tunnels is at the same time unapproachable as well as attractive."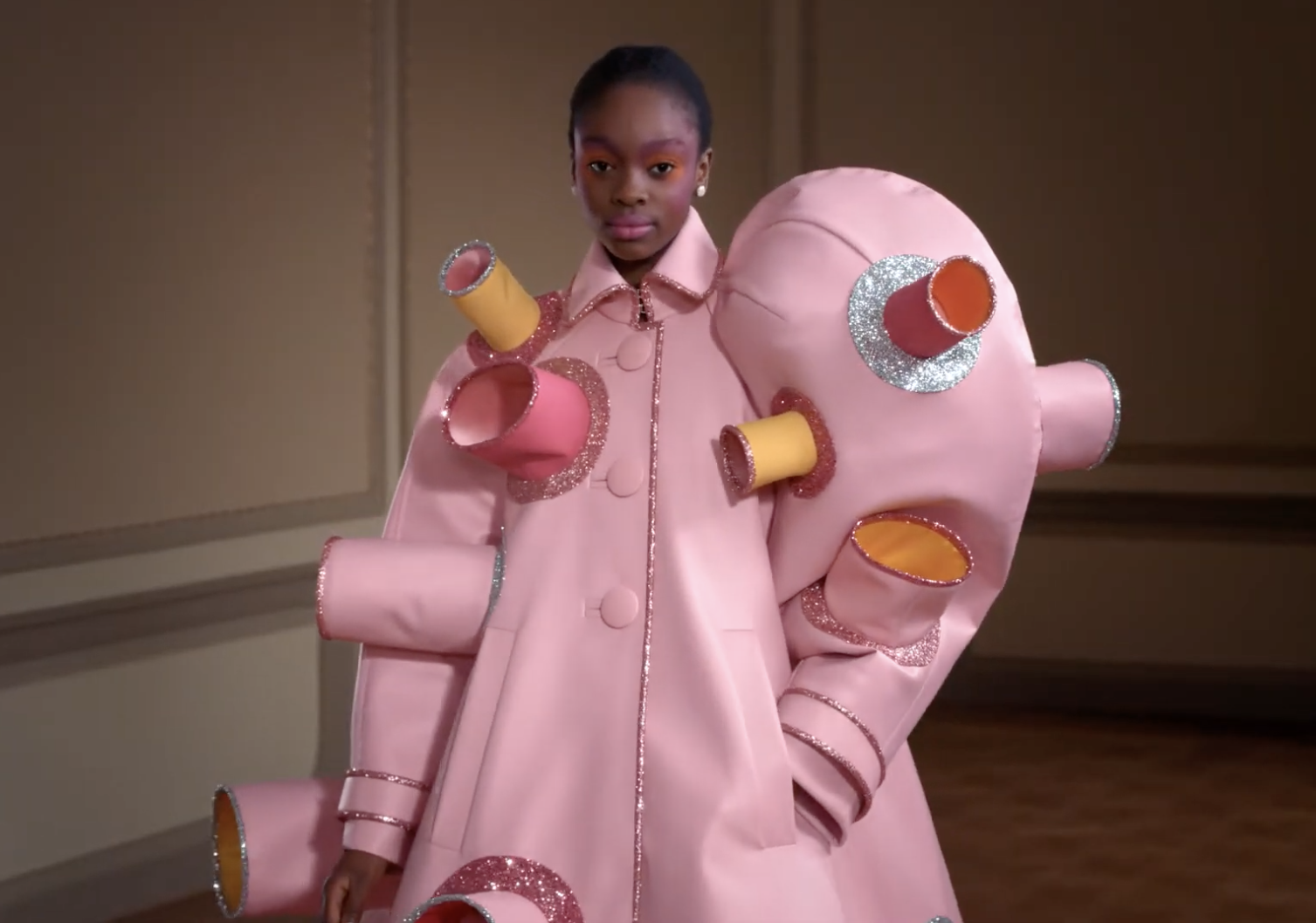 "The world around us is changing rapidly, whether apocalypse or new spiritual era."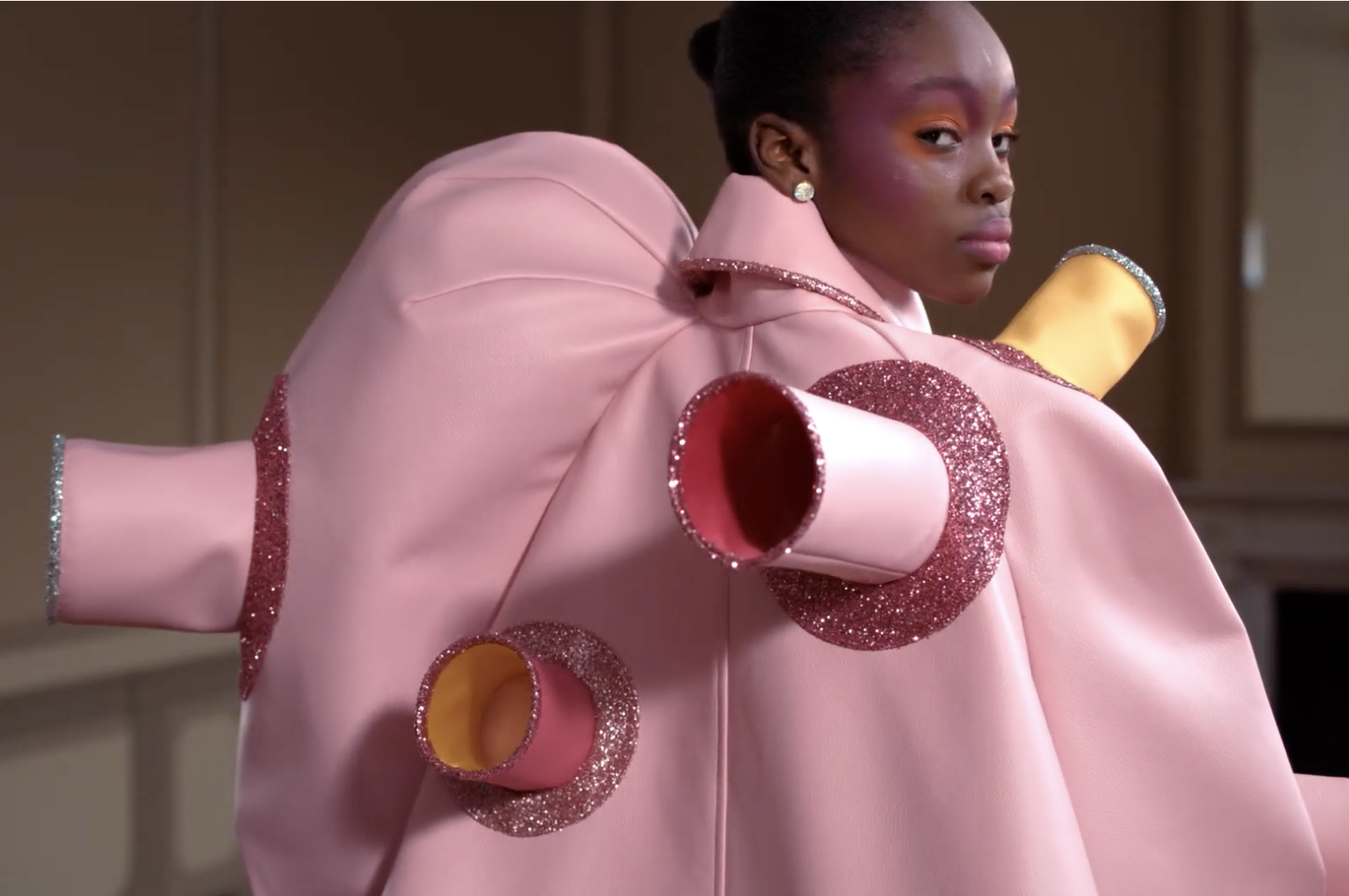 If your budget for outfits to wear to the grocery store is in the thousands, you now know where to find one.