Selena Gomez and Julia Michaels just made their friendship permanent. The BFFs and collaborators got matching tattoos and shared a kiss, all in one night.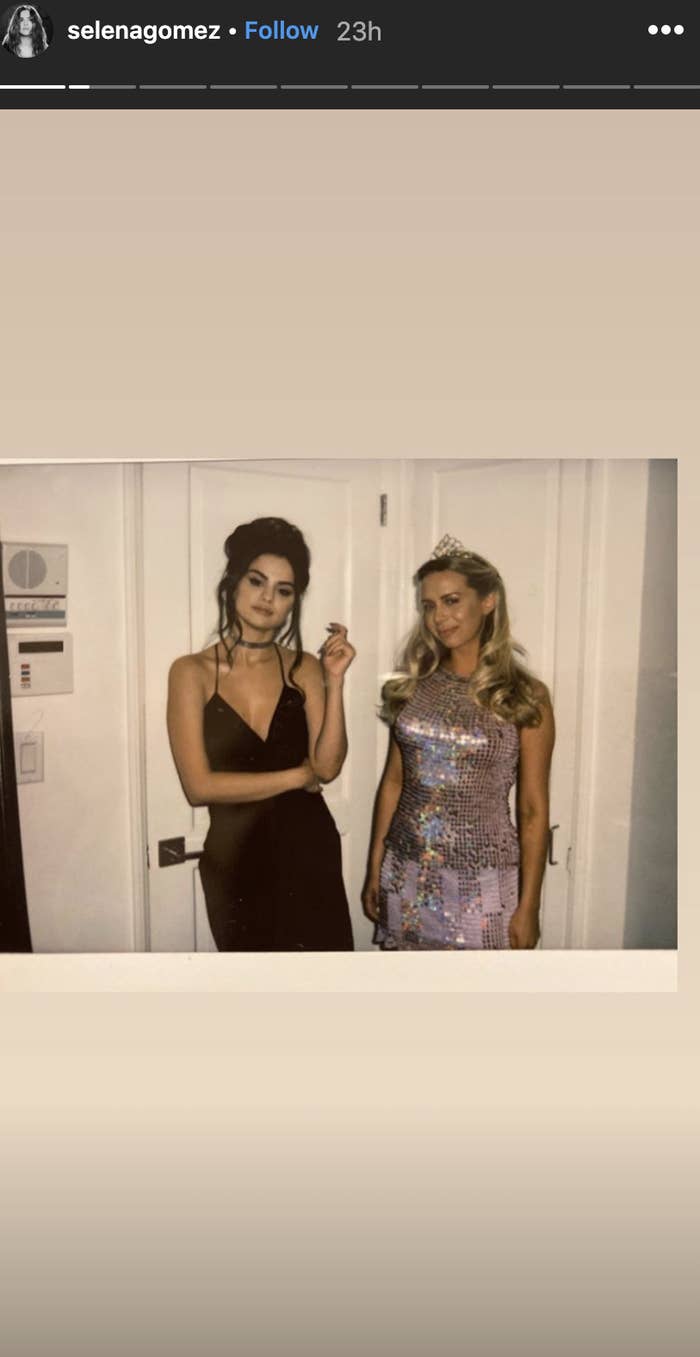 Selena made a surprise appearance during Julia's show in Los Angeles, where they performed their track "Anxiety" together. It was the end of their set together that went the most viral, though, when Selena and Julia briefly kissed.
Selena later shared a photo of the moment on Instagram Stories.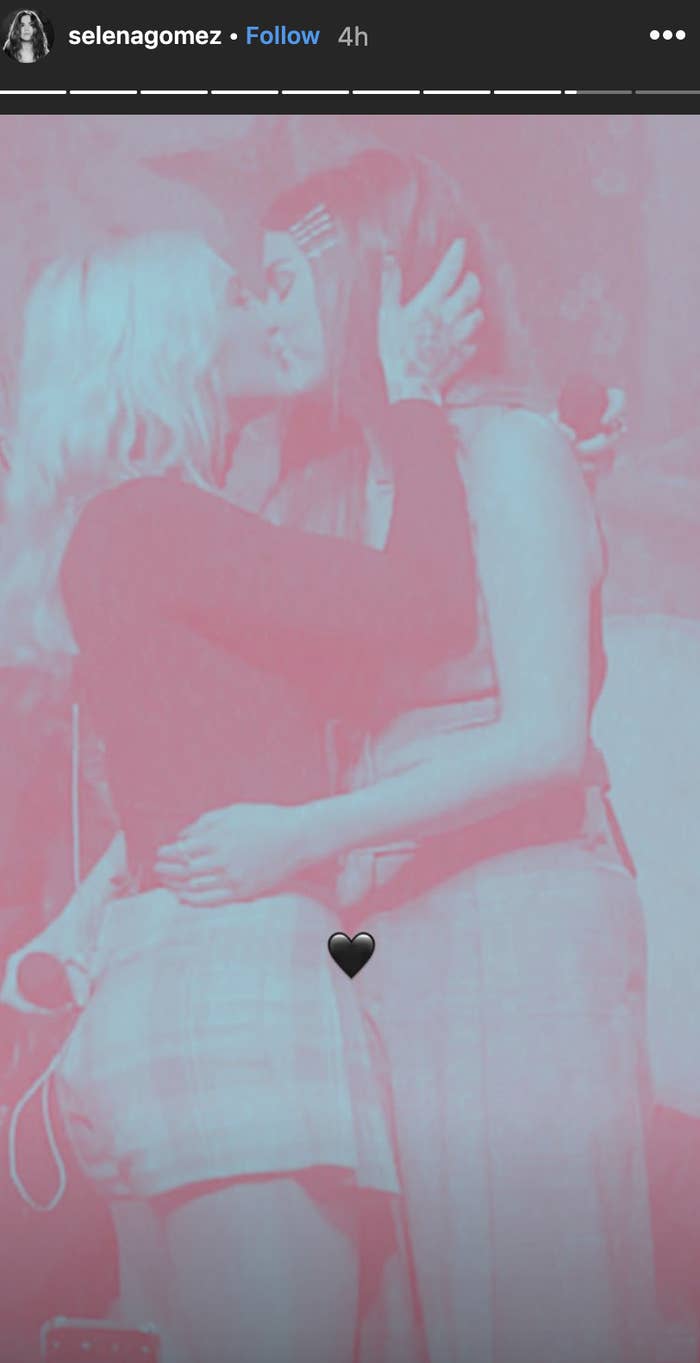 Fans didn't miss this moment and hopped on Twitter to voice their excitement.
And ask some questions about it.
Selena didn't make any comments, though. Instead, she shared photos from her and Julia's trip to get matching tattoos, writing, "my arrow points to you forever."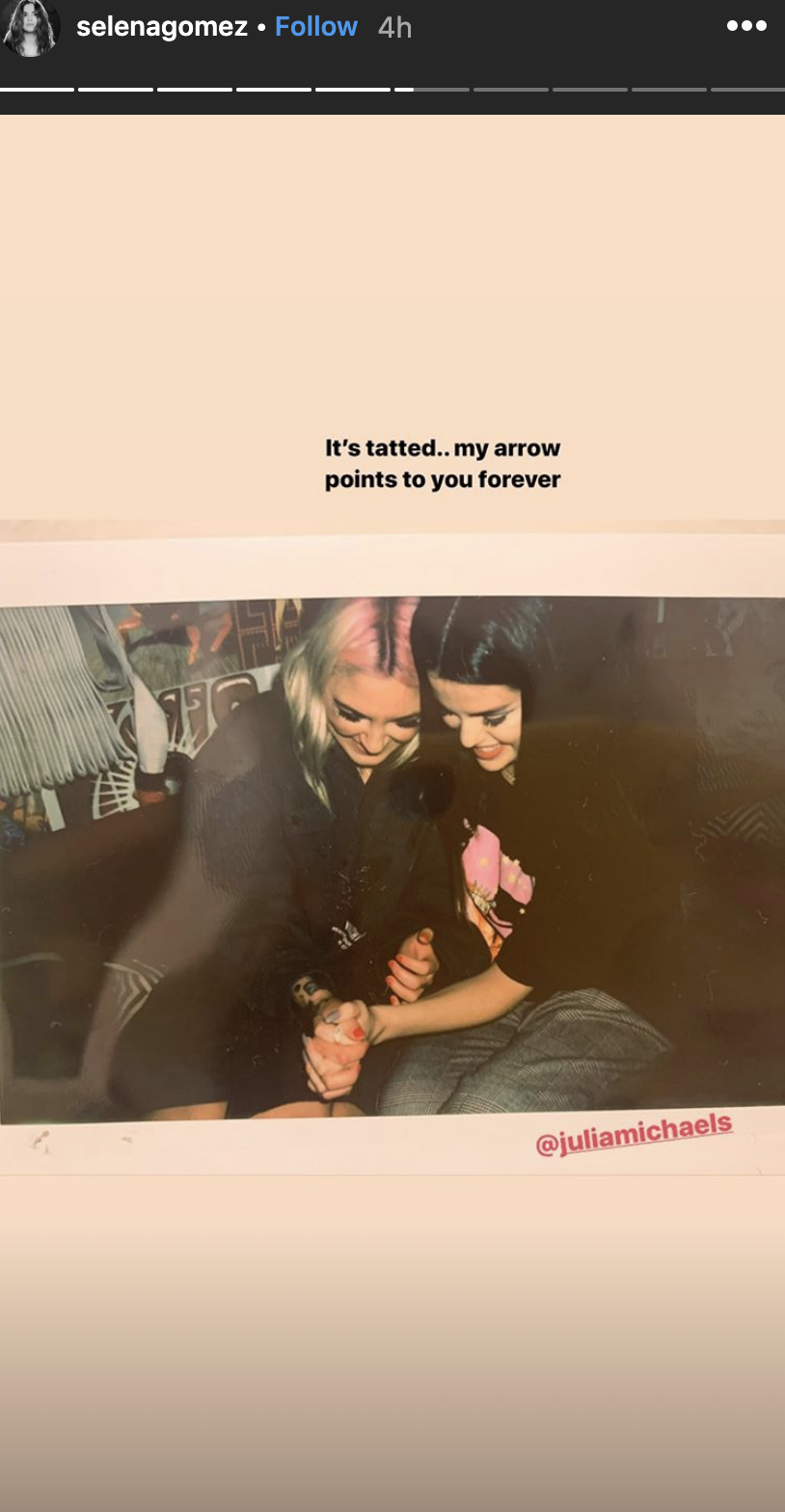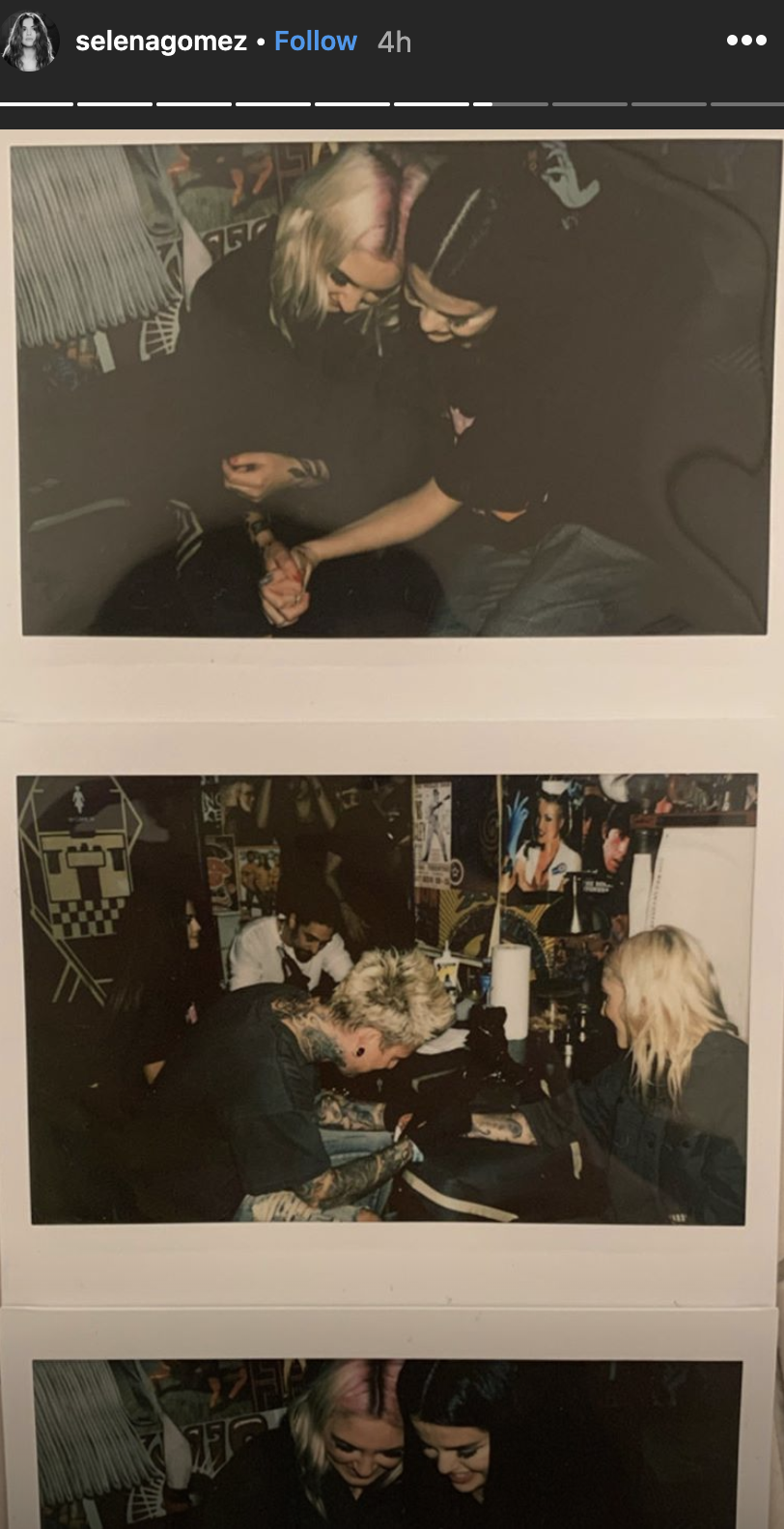 She also shared close-ups of the arrow tattoos they both got.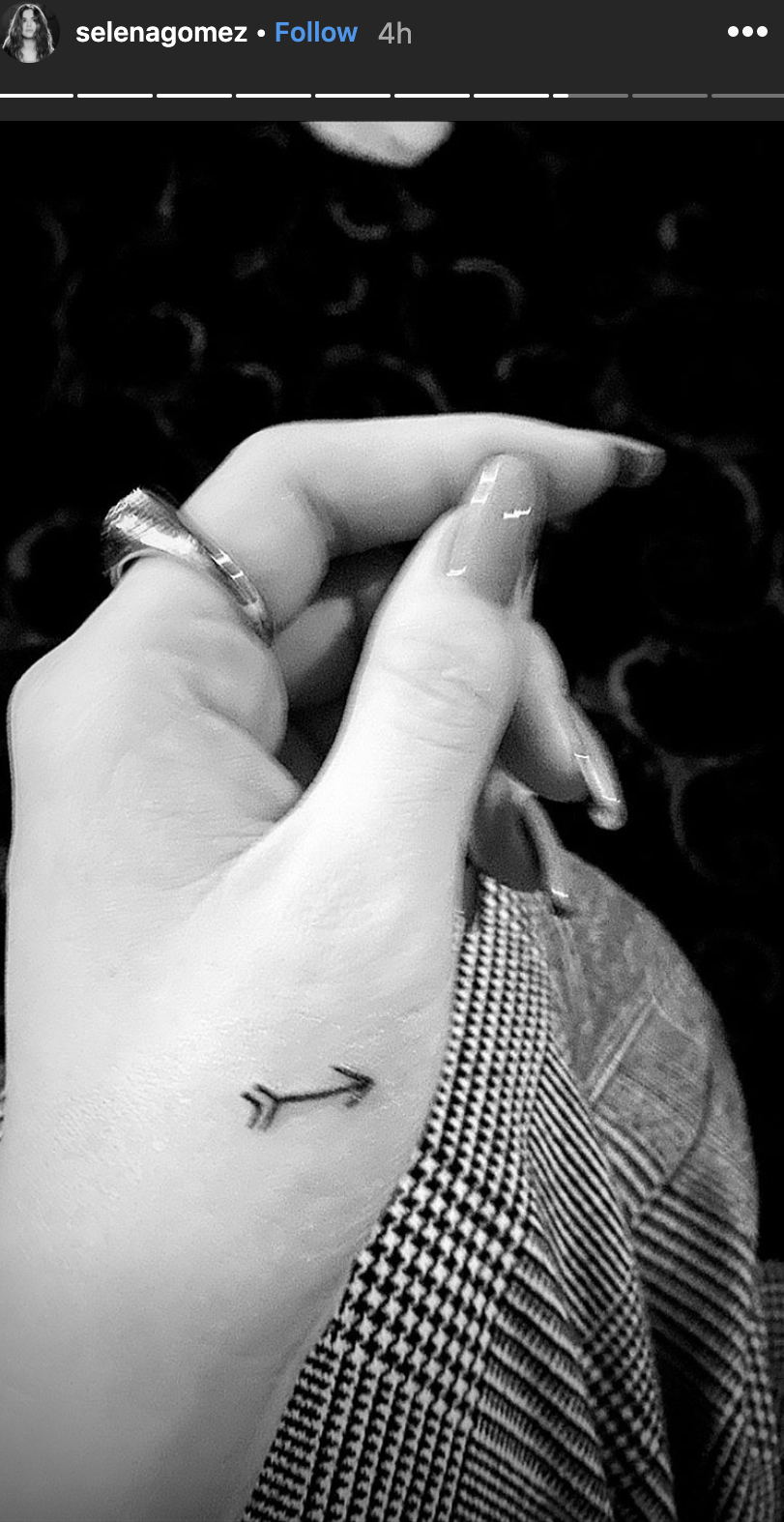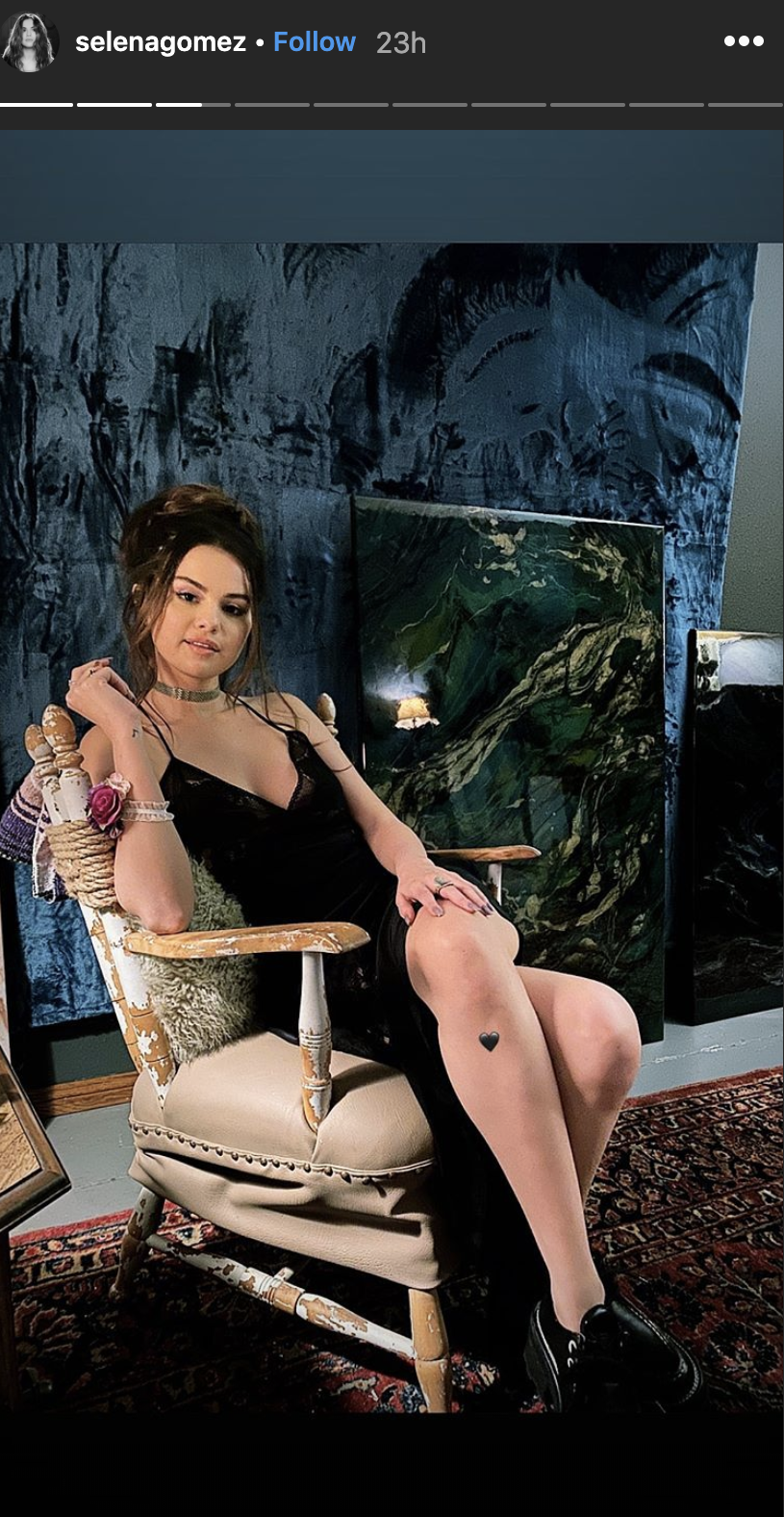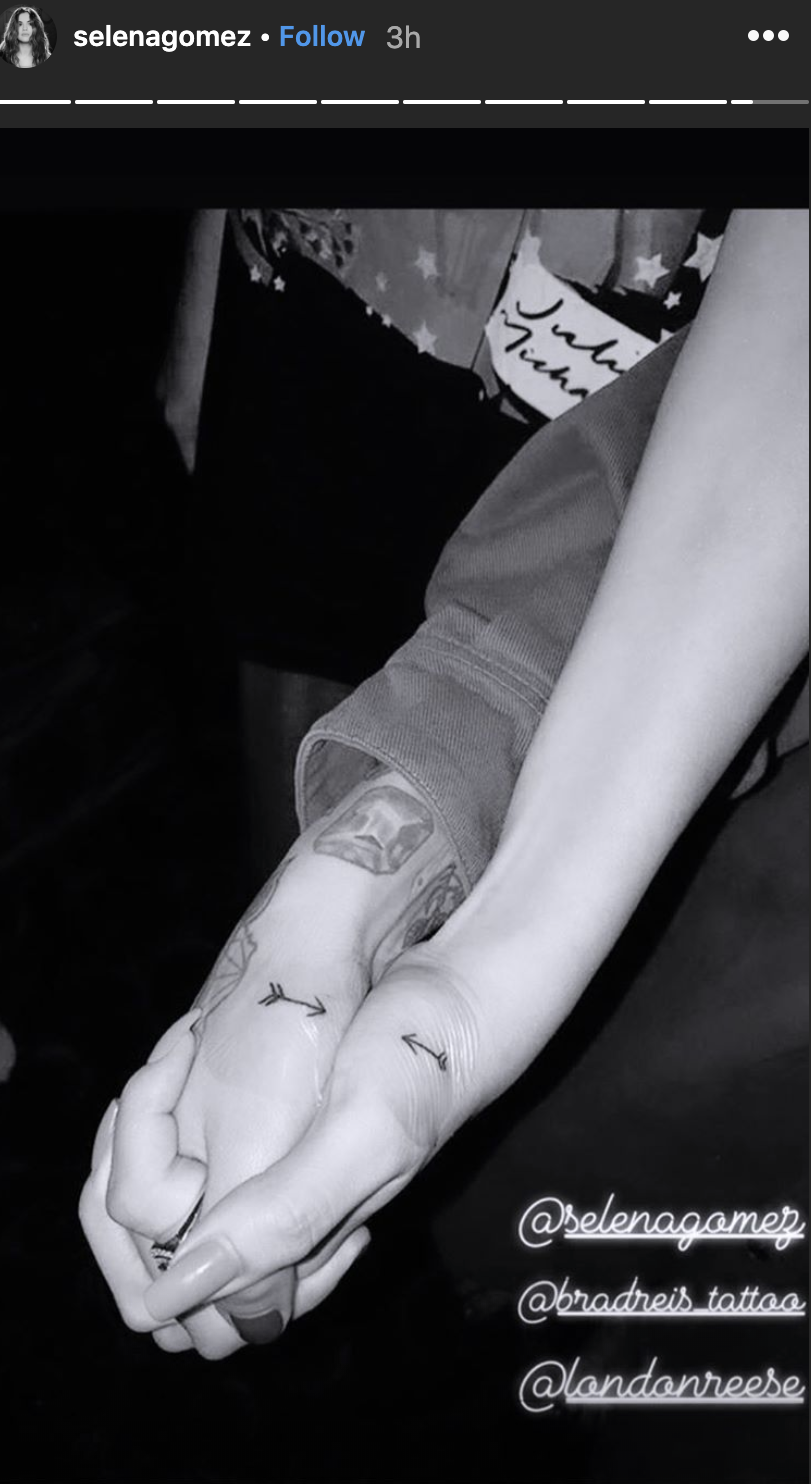 Their tattoo artist Brad Reis shared some moments from the session, too.
Between their new tattoos and their extensive catalogue together, Selena and Julia are now linked for life.