John Legend Took A Moment To Honor Chrissy Teigen At The Billboard Music Awards
Their love will "Never Break."
John Legend has performed at countless award shows but his appearance at the 2020 Billboard Music Awards was extra special. While on the stage, the musician sent a beautiful message of support to his wife Chrissy Teigen, following the devastating loss of their baby Jack.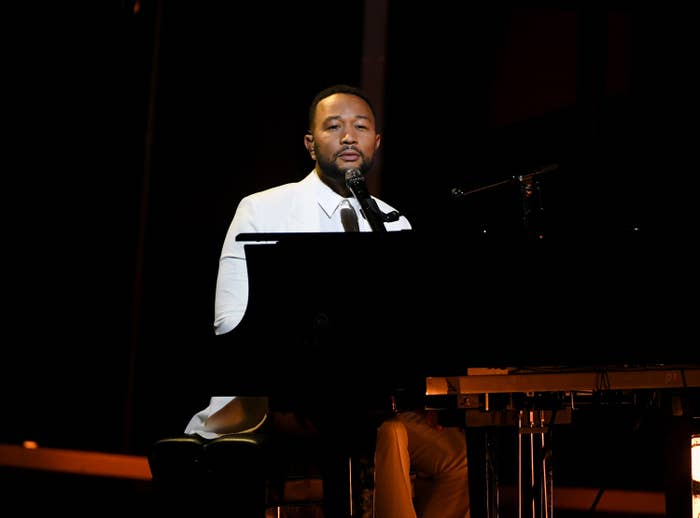 "This is for Chrissy," he said, before giving a powerful rendition of "Never Break," a song about the strength of their love.
In the song, John sings lyrics like "Whenever life is hard/ We'll never lose our way," "You are the explanation/ Of what love really means," and "Built on a foundation/ Stronger than the pain."
John released "Never Break" in June with his Bigger Love album. It has now taken on a deeper meaning.