Emily Ratajkowski is one of the most recognizable brunettes on Instagram — or at least she was up until yesterday. Today, the model, actor, and designer revealed that she's now a blonde — and, of course, she looks amazing.
While it's not the first time Emrata has gone blonde (remember this look below from 2017?), it's definitely her lightest hair color yet.
She posted this video so you can see her blonde hair in all its glory.
Emily also documented the whole process on her Instagram story, where she shared footage from the salon.
Apparently, she spent 7.5 hours going blonde: "I got in the chair around 9:00 a.m. and I left around 4:30 p.m. We were getting it right though, too," she told ELLE.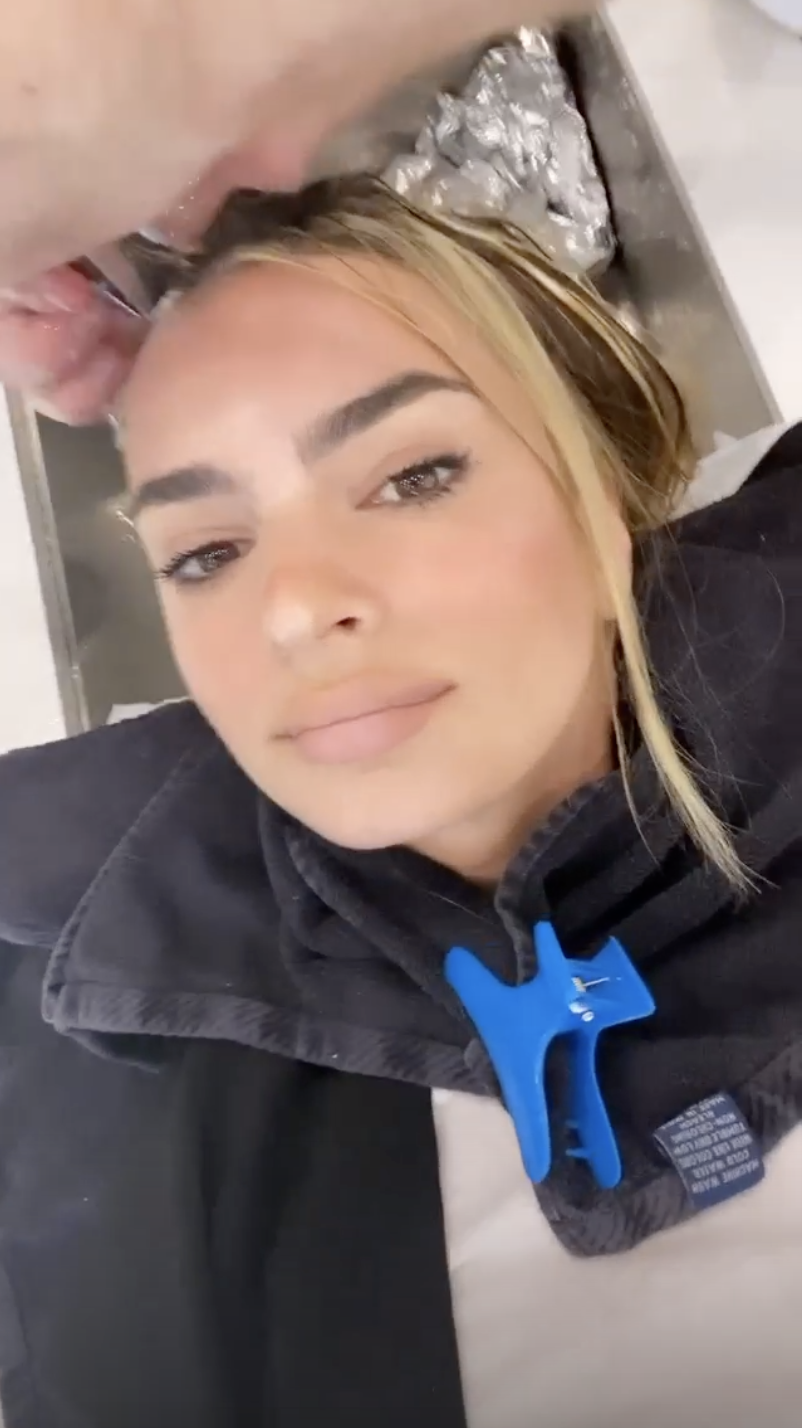 "I did it!!," she posted afterward on her Instagram story, sharing a bunch of photos of her new blonde look.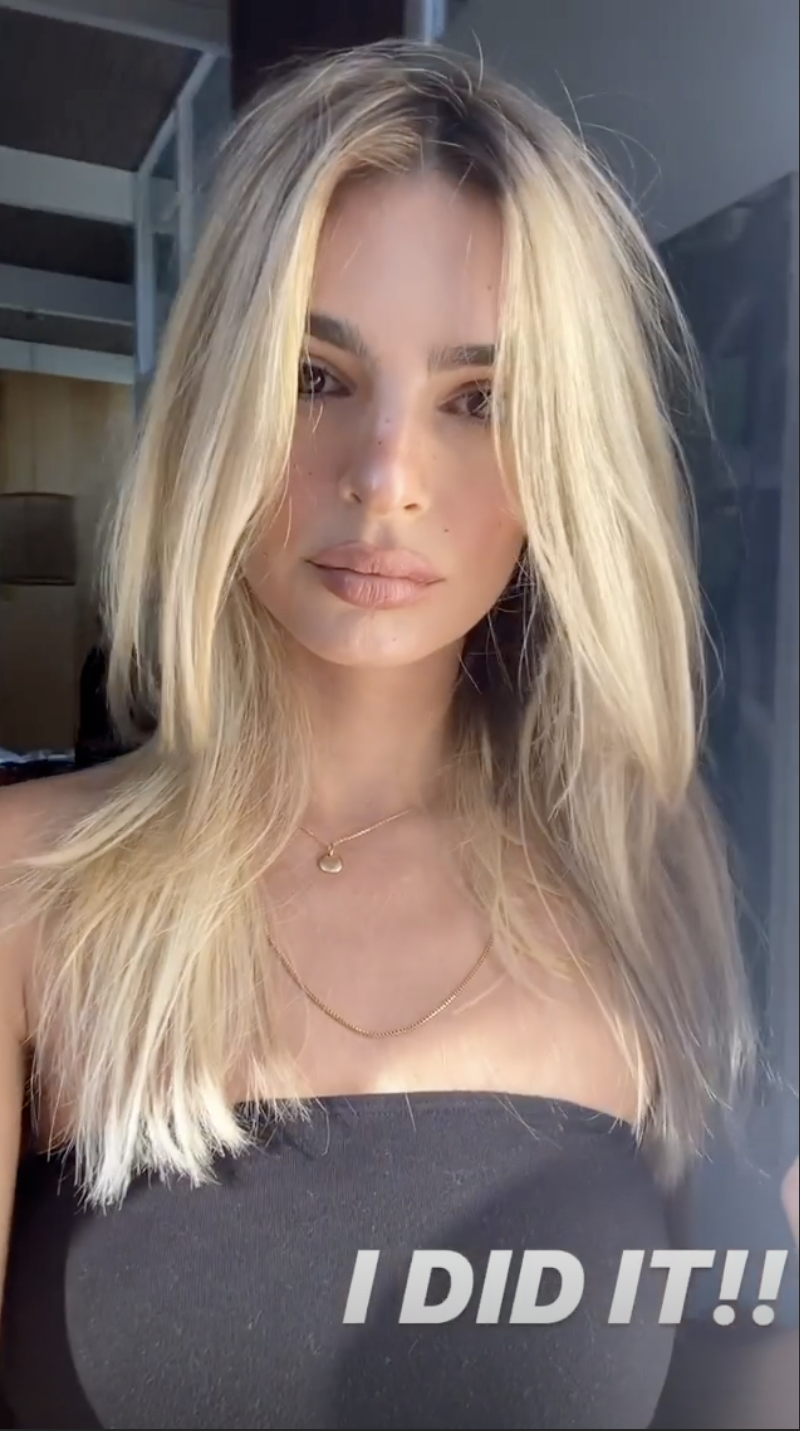 "We did the first stage of it. Then we did a second. The colorist did a mask," she explained to ELLE. "Then we went in to fix the roots. I didn't want streaky or stripey blonde. If I'm going to go blonde, I want to go blonde."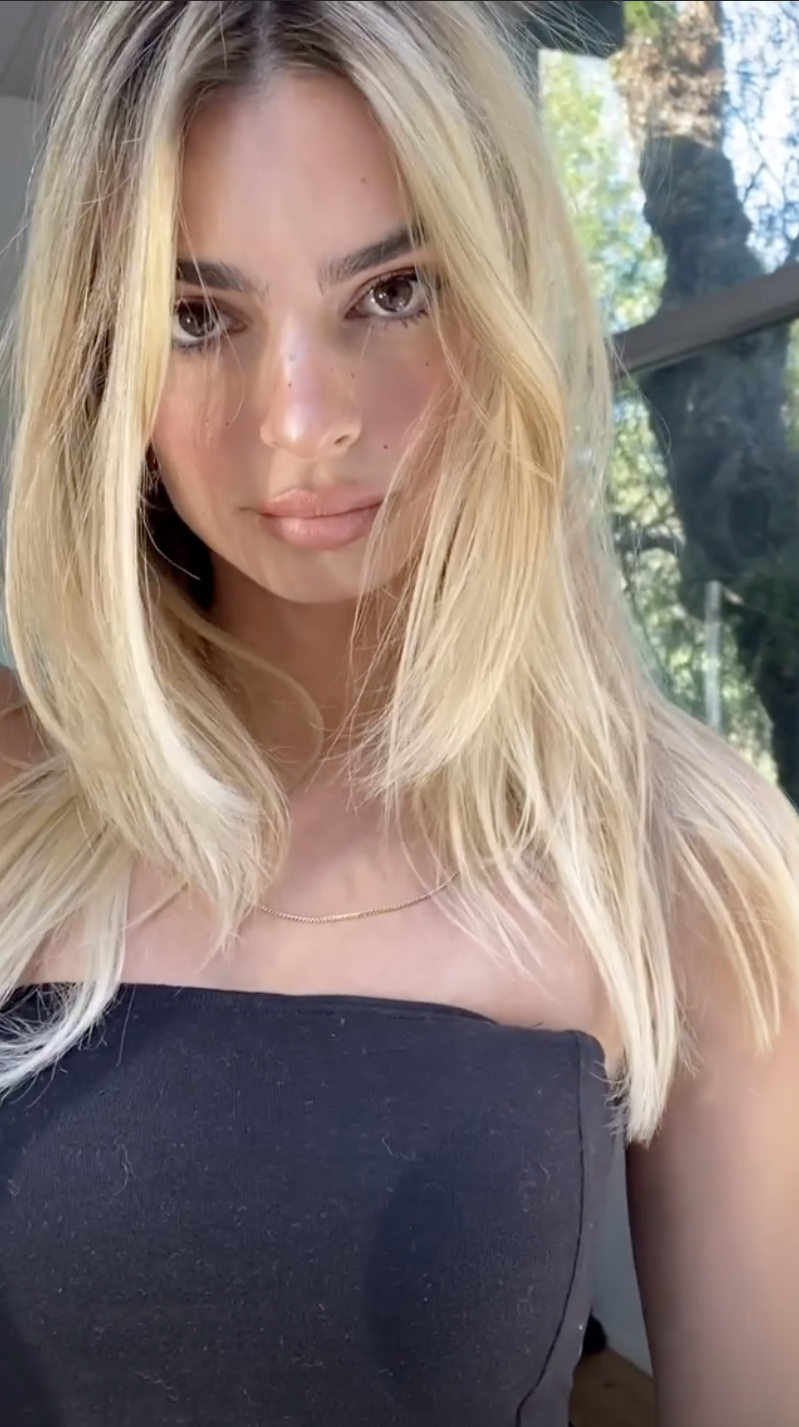 Her new blonde hair takes inspiration from Pamela Anderson and Sharon Tate: "I looked at a ton of pictures," she said. "I was kind of very nervous yesterday to be honest with you, but now I feel really good about it."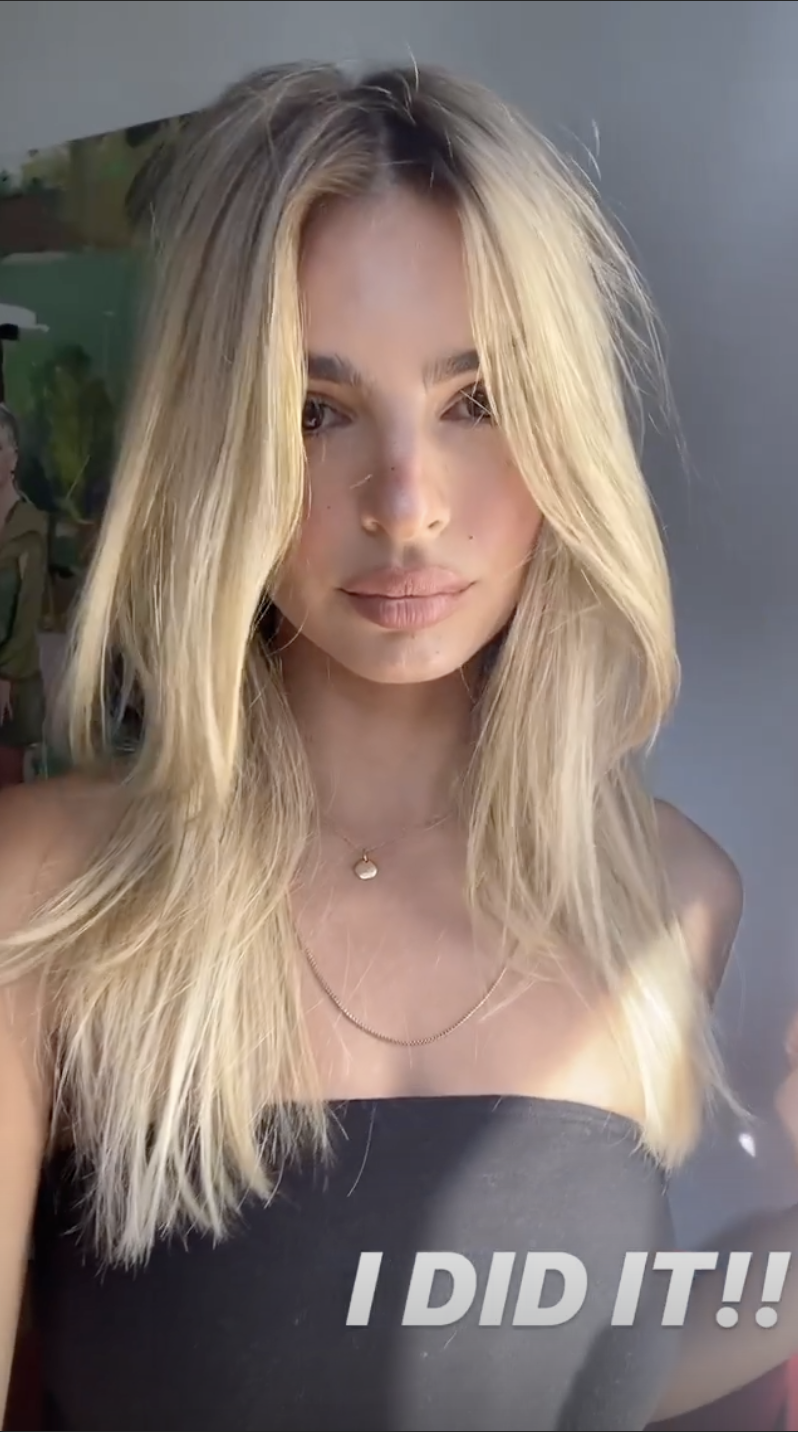 According to Emrata, she's definitely having more fun.
"It's really a wonderful way to feel in control of your body and your look and have fun with your existence. I think transformations and having fun with your look is a joyous thing that more women should partake in."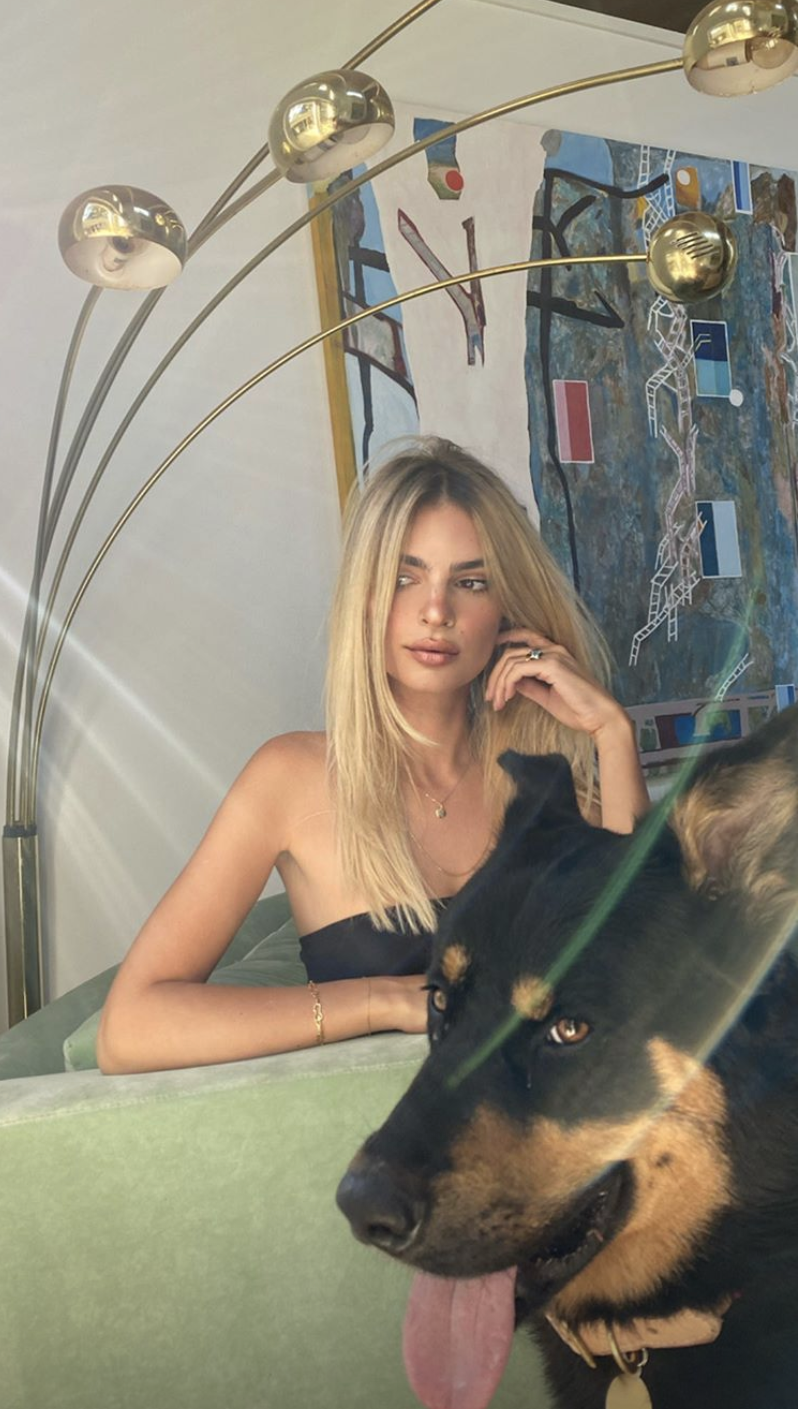 That new joy is clearly shining through.