When Constance Wu's hit show Fresh Off the Boat was renewed in May for a sixth season, something unexpected happened: She went off on Twitter and Instagram.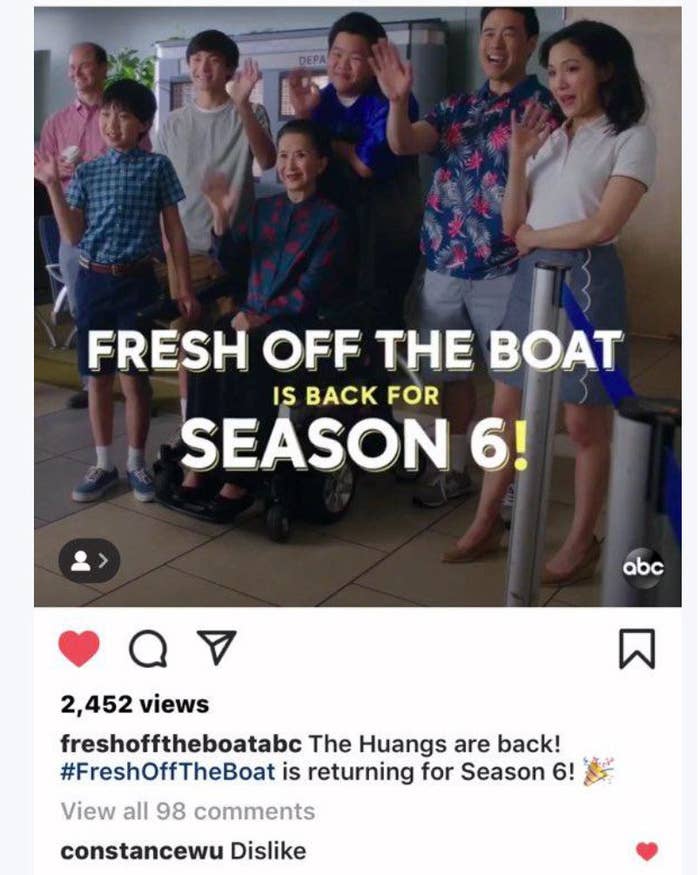 She, for one, seemed to be unhappy about the news, as she tweeted as much without specifying why she was so upset — at first.
These comments have since been deleted.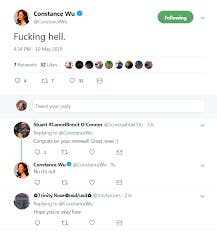 In case there was any confusion about why she was mad, though, she clarified her thoughts to one fan (before also deleting that).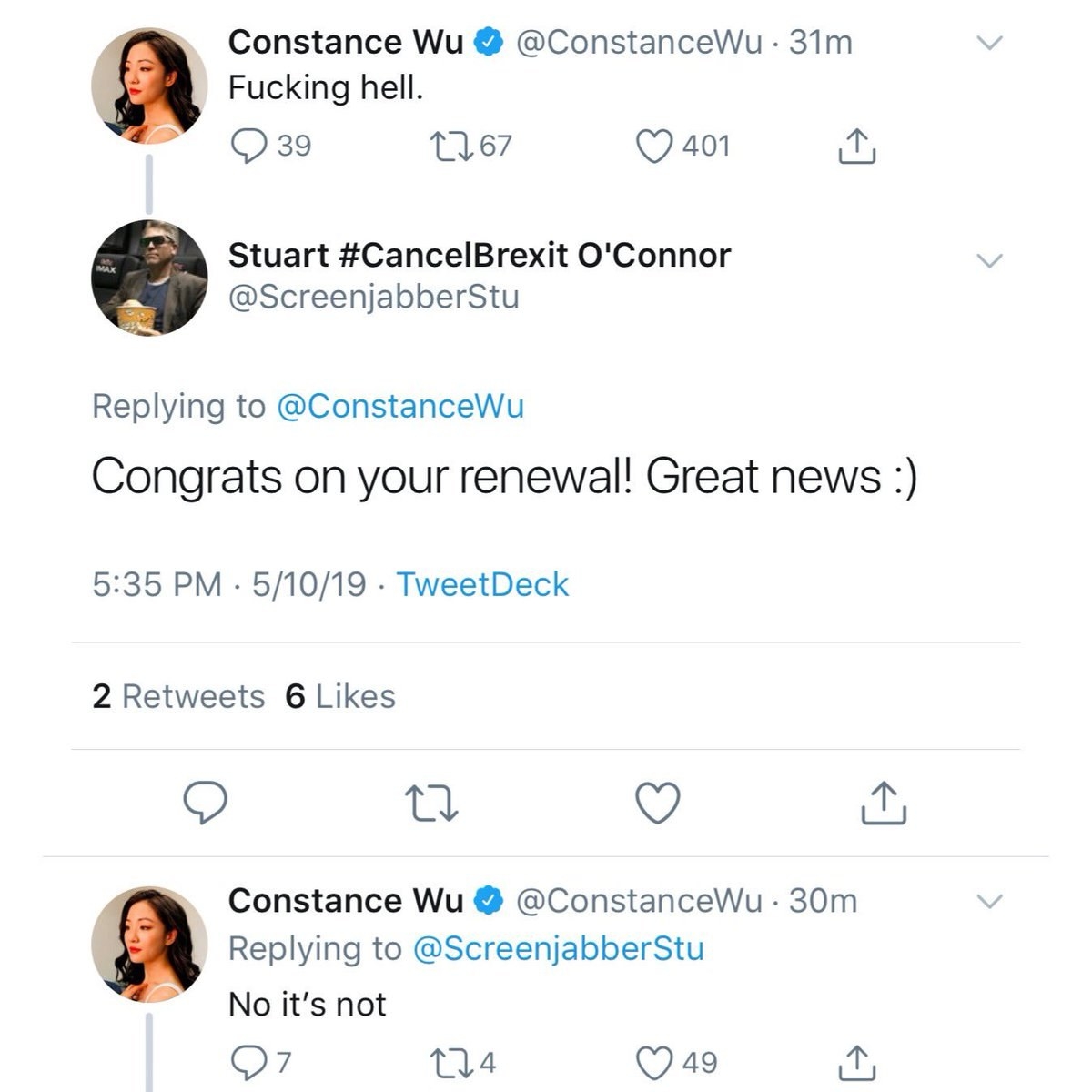 Well, now Constance is addressing the whole situation, in a very human way. When asked about it by the Guardian, she had this to say:
"I don't regret being messy and imperfect in public, but I do regret not taking into account how it might have affected people I care about, like the kids on the show. I love them. I had a talk with each kid. I wanted to make sure they knew I acted out of a moment of passion that was not reflective of how I feel about them."
She also took the opportunity to try to quash any rumors about her conduct on set, while talking about her cast and crew, who "could not be more lovely and supportive."
"They're like, 'I'm sorry you went through that, and that people think that, but we know who you are,'" she told the Guardian. "Because here's the thing — we've had the same crew for six years. That never happens if you have a diva on set."
As Constance added, one day after her tweets went viral in May, the reason she was so bummed about Fresh Off the Boat getting renewed was it meant she would have to turn down different projects.
She repeated those feelings to the Los Angeles Times recently in August, sharing that the project she had to pass up was for a "not Asian-specific" role in a play.
"I had this moment of heat where I got upset because I had to give up a job I had been looking forward to and had been chasing for a while," she said, before adding: "I'm not beating myself up for it, because I know me. But I don't think I realized that people were paying so much attention to my Twitter."
TBH, to be "messy and imperfect" in public is to be human.