Aside from Selena, there is perhaps no one Drake idolizes as much as Celine Dion. He literally bowed down to her when they were photographed hanging out backstage at the Billboard Awards back in 2017.
It was during that encounter when he generously shared with the pop icon, "I'm like a year away from a Celine tat," as Entertainment Tonight noted at the time.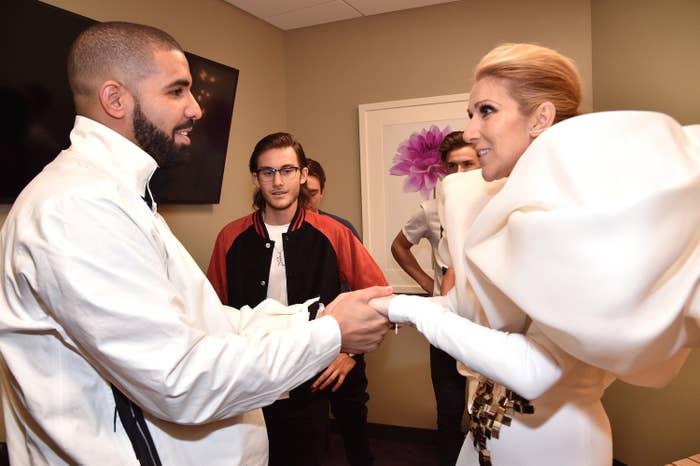 In a recent interview with iHeartRadio Canada, Celine gave her plea to Drake not to get a tattoo of her face.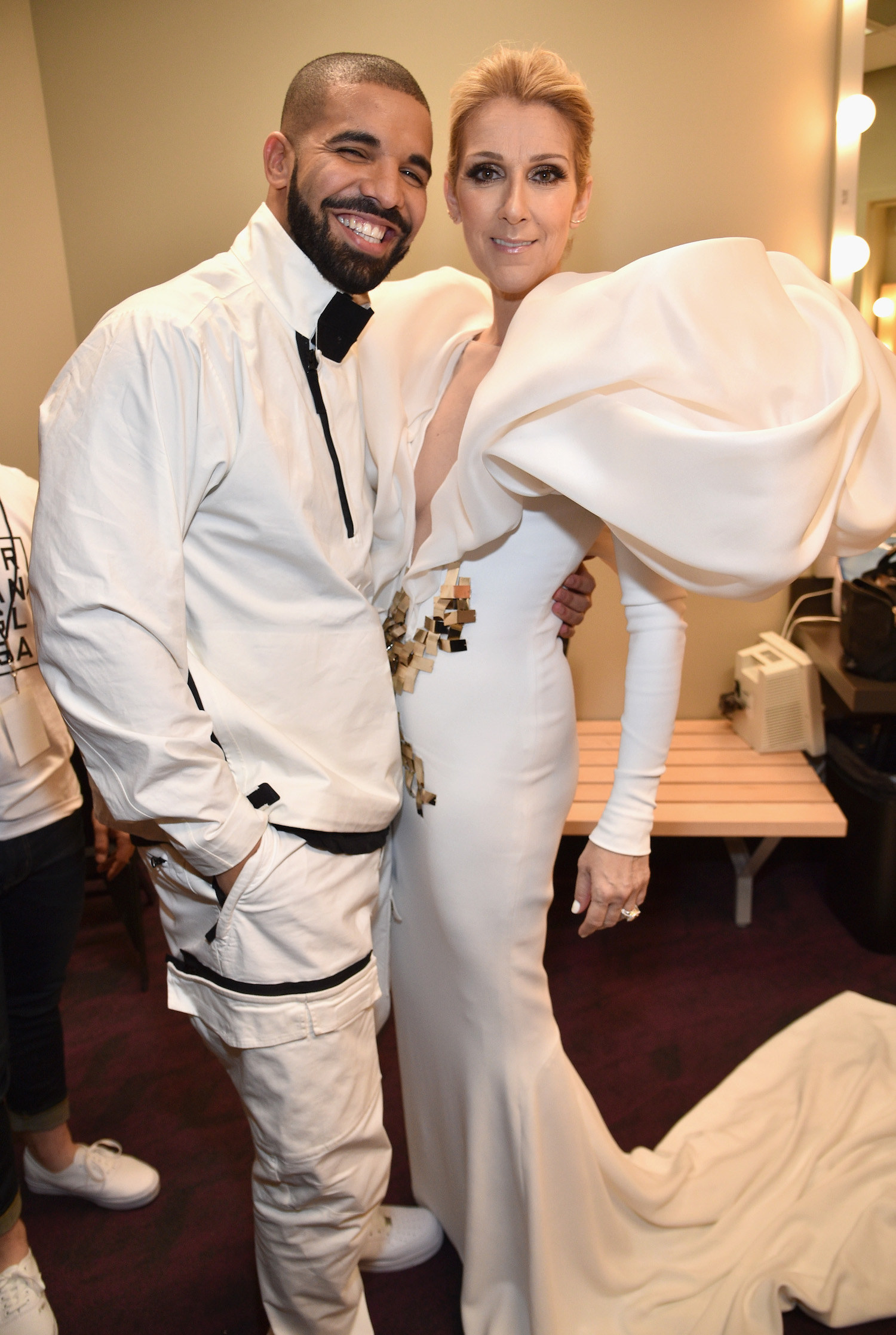 She would much rather have face time with Drake than have her face tattooed on him.
"You can write me love letters, you can send me autographs for my kids, you can come and visit," she reasoned. "I can have you home for lunch or dinner… We can go for a drink. We can sing together. Whatever you want to do. I can talk to your mother — whatever you want! But please…"
Mostly she's just afraid of how the tattoo will age.
"As time goes…as you go older," she said. "You too, when the time comes…my face will go longer and it will go not prettier. So please don't..."
She then offered an alternative: "If you do it, just do a fake one so you can change your mind."
If only Paul McCartney had had as much advance notice of Drake's tattoo plans as Celine Dion...