Billie Eilish Did Oscars Fashion Completely On Her Own Terms, AKA Without A Pageant Dress
She did the Oscars her way.
One of the most lovable things about Billie Eilish is that she's completely herself, no matter the setting, and the 2020 Oscars was no exception. Usually, the red carpet at the Academy Awards is a parade of pageant dresses — but Billie said nah to all of that and showed up in the coziest outfit the show has seen.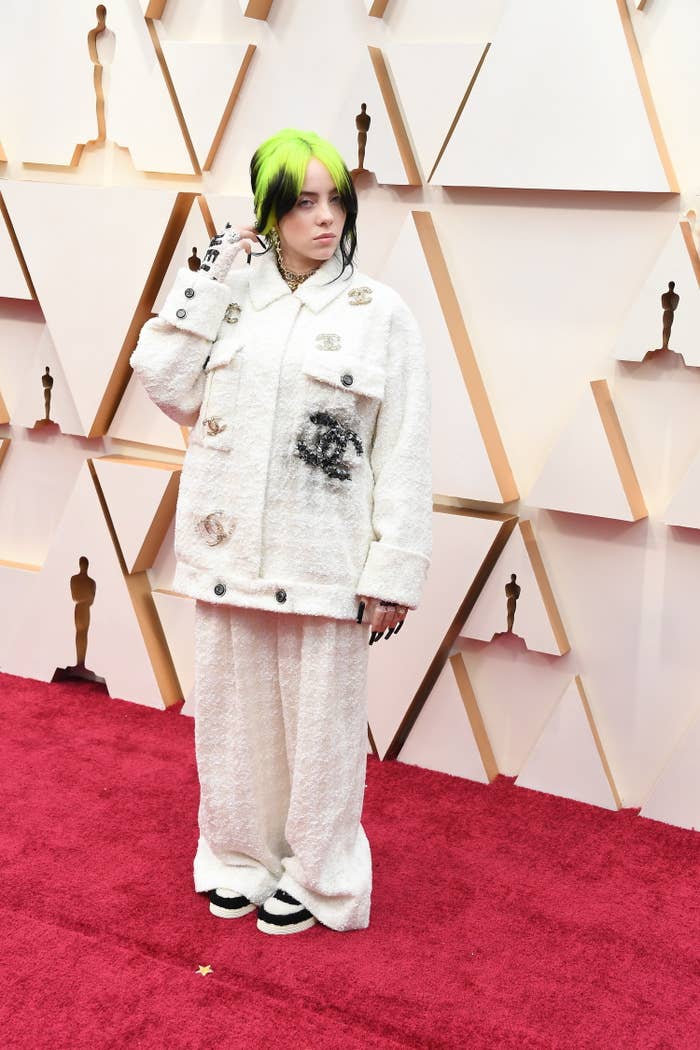 Granted it was Chanel, but Billie stayed true to her style in a fuzzy fit, complete with sneakers. Yes, SNEAKERS.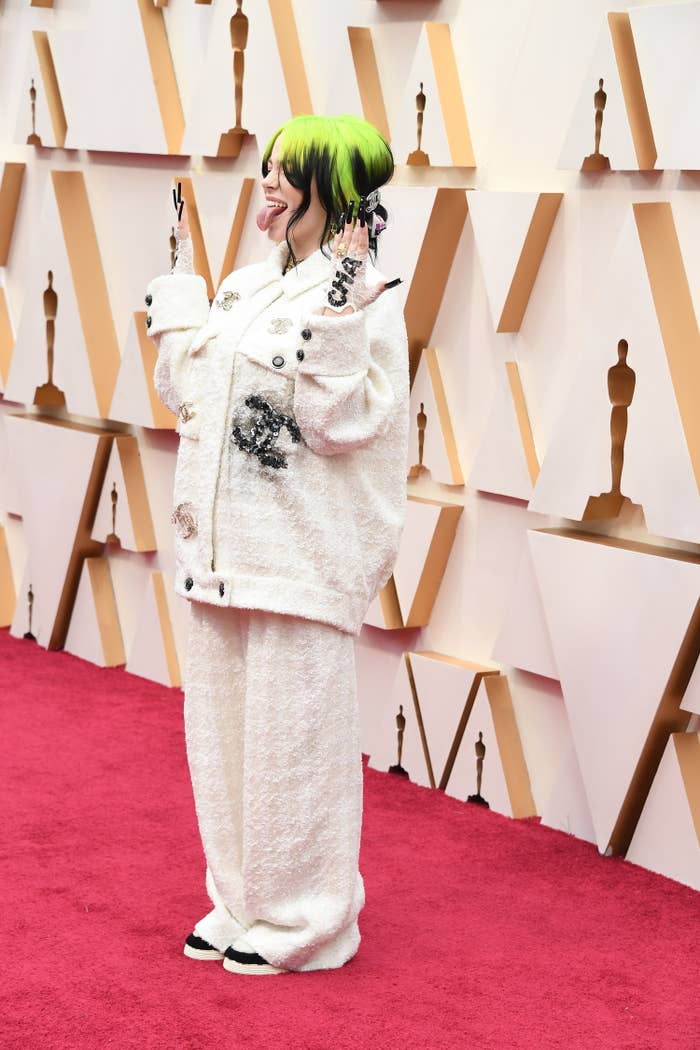 One concession she did make for the elite awards show: Billie let her entire face make a rare appearance, without wearing a veil, like she did at the recent Grammys, or her signature sunglasses.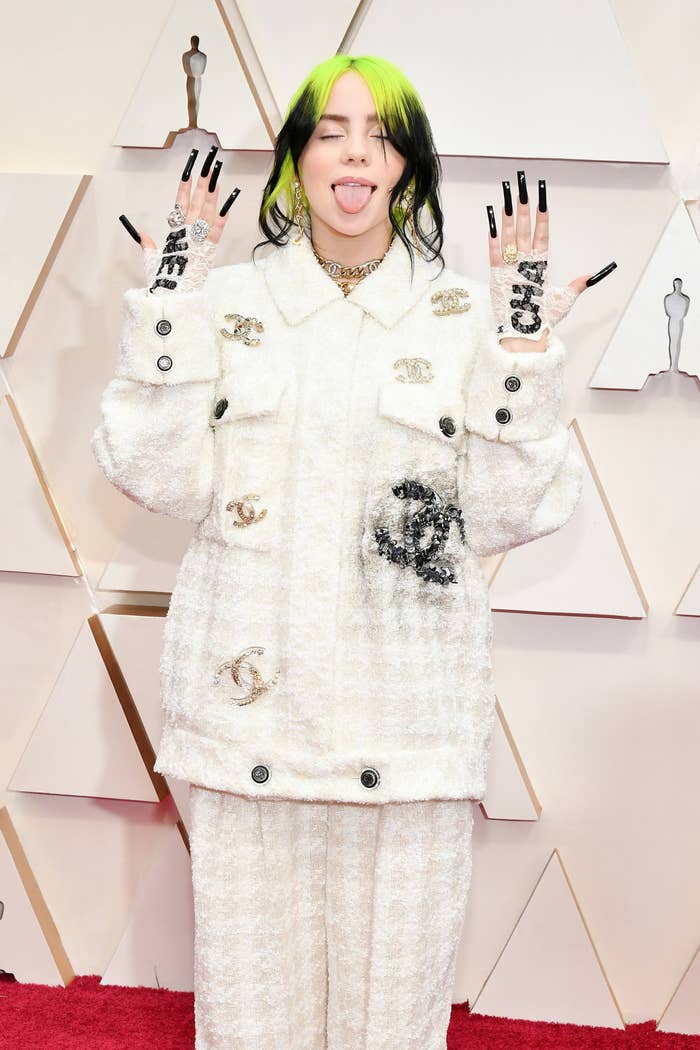 Instead, she heavily accessorized her hair with some Chanel hair ties...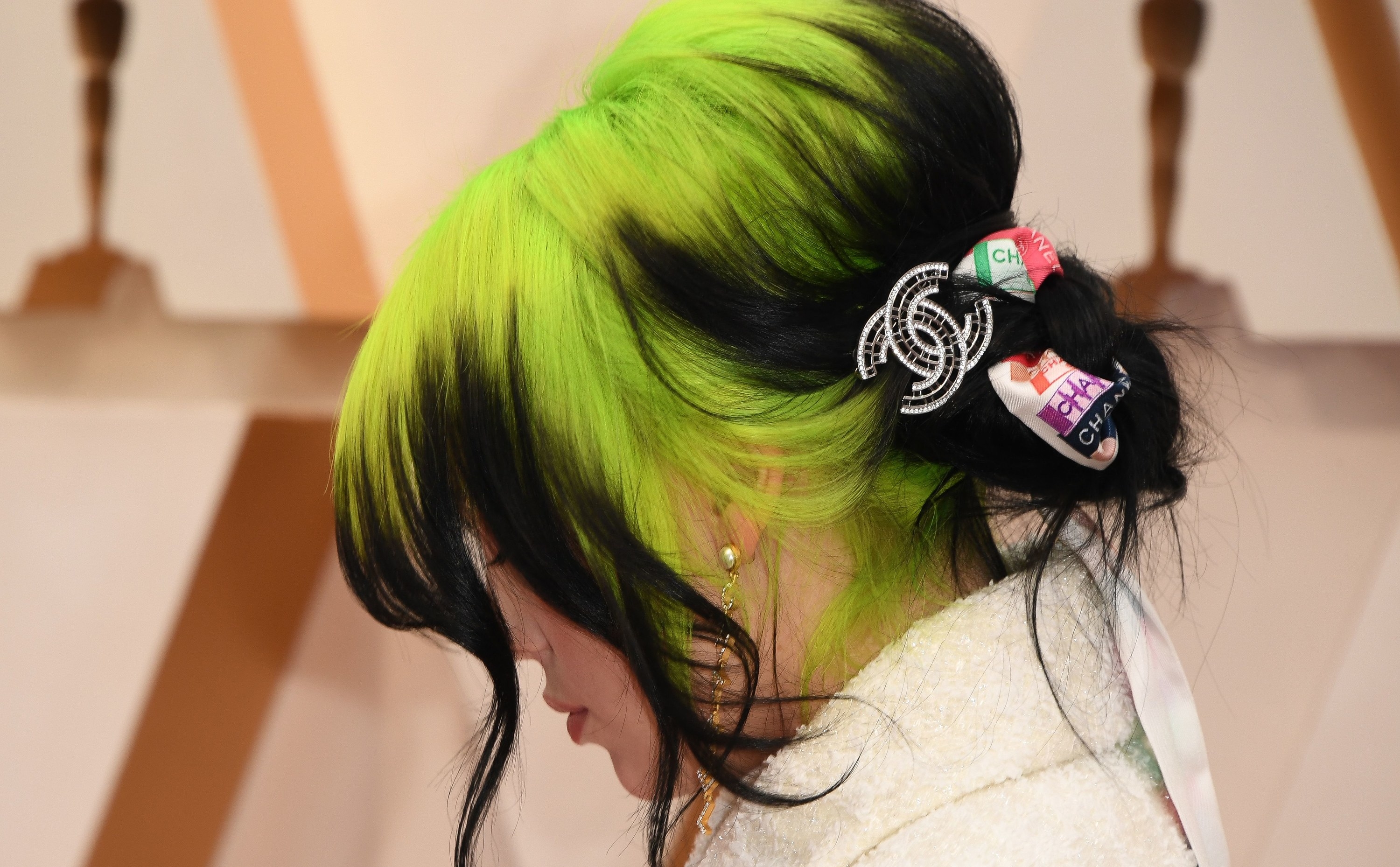 And wore fingerless gloves with some intimidatingly long nails.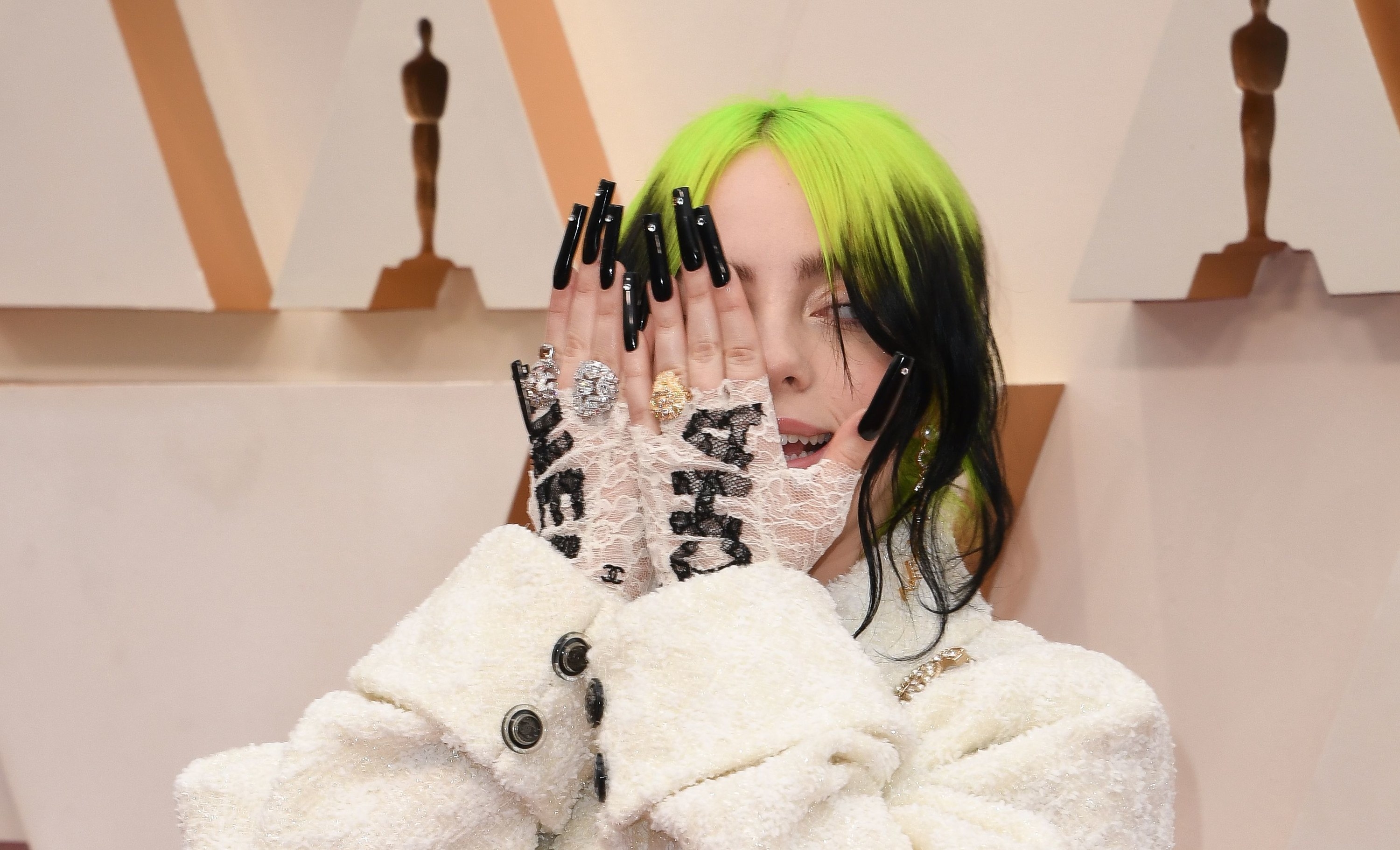 Fingers crossed, Billie is paving the way for a lot less heels and uncomfortable dresses in the future at the Oscars.