Anyone who has thighs that touch has most likely dealt with the unpleasant experience of thigh chafing. It can happen to the best of us. A long day wearing a dress, skirt, swimsuit, or short shorts, and you're left with a red, irritated, and angry situation. Not cute.
My fellow thigh-chafing sufferers, allow me to introduce you to your savior: The Megababe Thigh Rescue Lotion Anti-Chafe Stick ($13.99 on Target).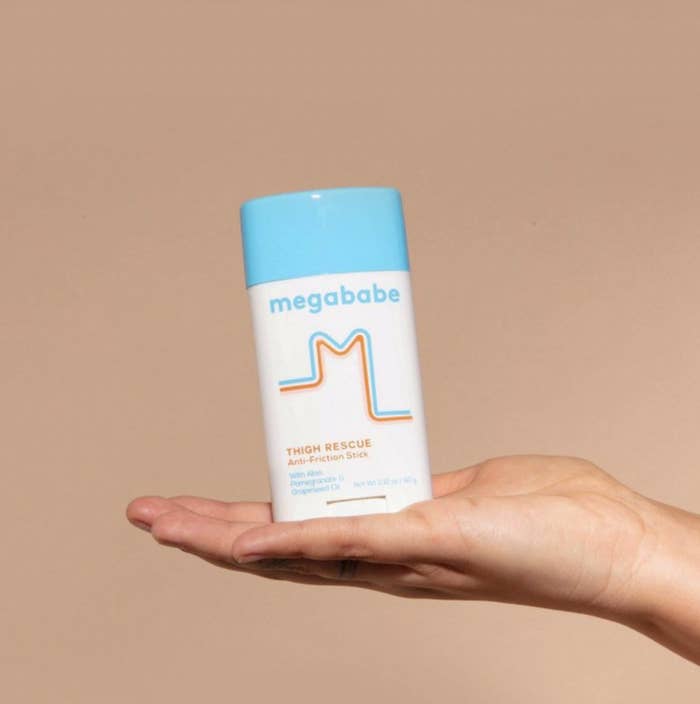 Yes, it may look like a regular stick of deodorant, but don't be fooled. This solid balm prevents friction from happening so you can walk around for hours — worry-free. Unlike lotion or body cream that can provide quick relief, but gets absorbed into the skin, Thigh Rescue sits on top of the skin's surface, forming a protective barrier between your thighs.
When I first tried out Thigh Rescue, I wasn't sure what to expect. I've used other chafing products in the past, but they came in tubes, so it was a little messy. The fact that this comes in a handy stick (so the product doesn't even have to touch my hands) already made things a whole lot easier. I just swiped it on, and ta-da! It also goes on clear. So convenient.
I put Thigh Rescue to the ultimate test when I went to a botanical garden in a short halter dress. I have to admit, I was worried since I usually wear bike shorts underneath to protect my thighs while walking around in the sun. But I was fine the entire time — and even for hours afterward. I completely forgot that I had it on. No pain, no friction, no irritation. It was a miracle.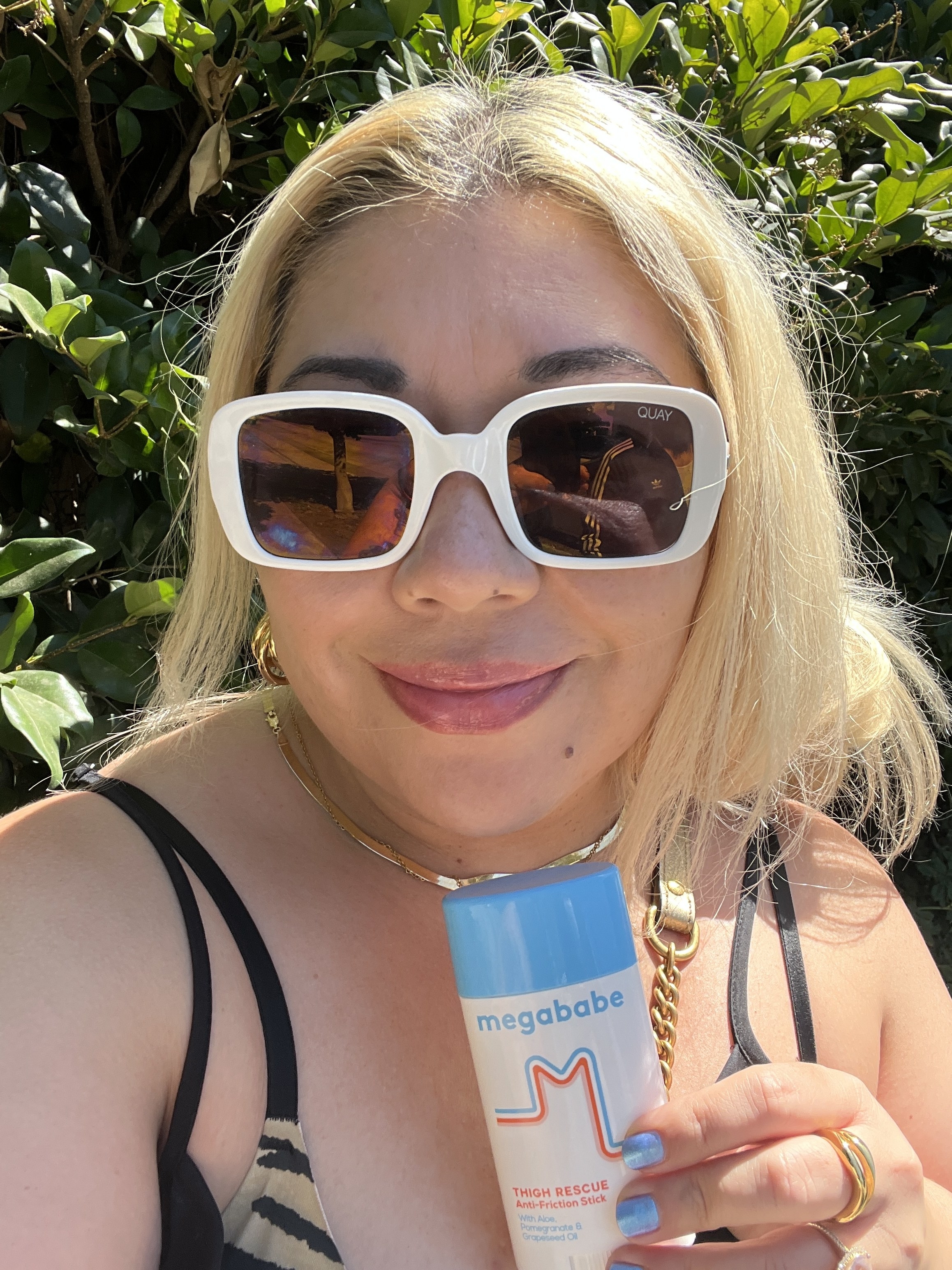 Since then, I've worn it almost every day, even if I'm just going to the gym (and wearing leggings). It's a great year-round product, but especially in the summer! Whether you're traveling or going to an amusement park and walking for hours on end, this is something you'll want to have with you.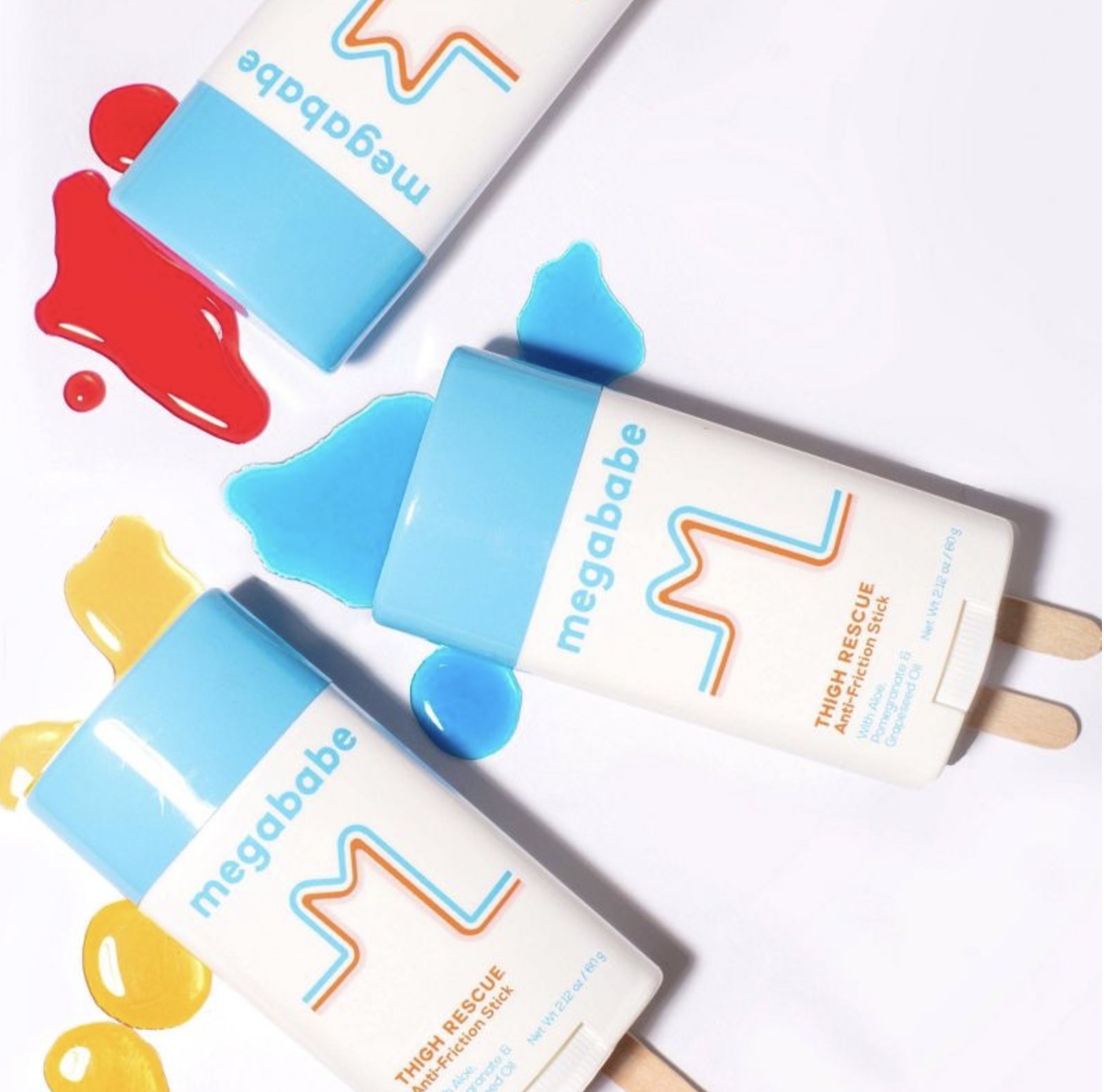 If you want even more evidence that Thigh Rescue is the G.O.A.T. body care product, take a look at one of its 1,297 5-star reviews on Target's website: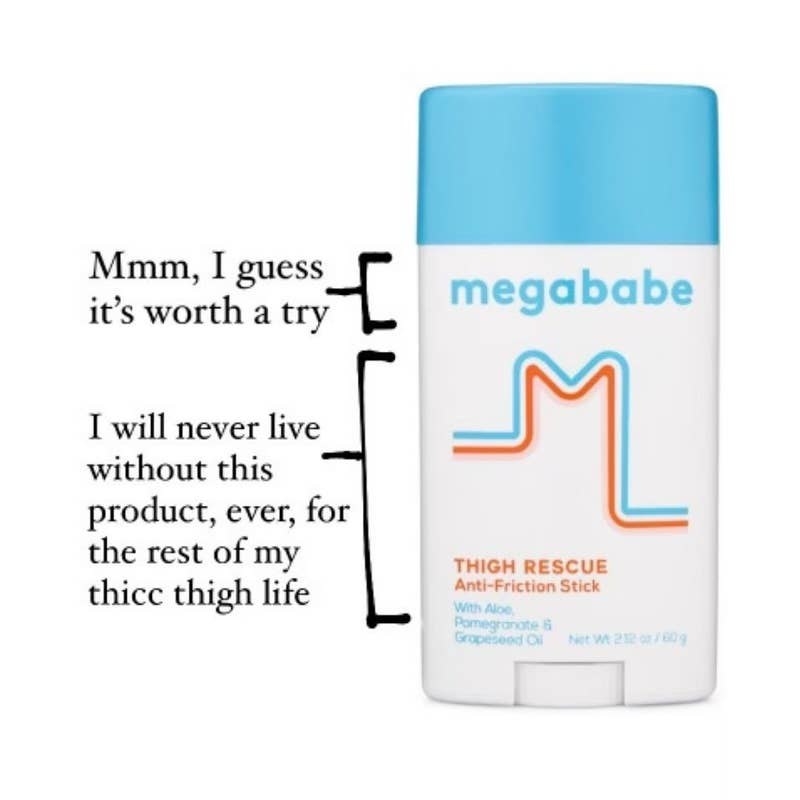 If only Thigh Rescue existed when I was in high school, wearing my drill team skirt uniform. It would have saved my thighs from so many painful times!