GoPro Threw Me Out Of A Plane To Test Their Latest Camera
You can practically see the adrenaline pumping through my veins.
We hope you love the products we recommend! All of them were independently selected by our editors. Just so you know, BuzzFeed may collect a share of sales or other compensation from the links on this page if you decide to shop from them. Oh, and FYI — prices are accurate and items in stock as of time of publication.
Skydiving. The thought thrills some, sends others' stomachs churning.
I've always thought of myself as a smart person. But turns out I will literally ~jump~ at the opportunity of a free experience.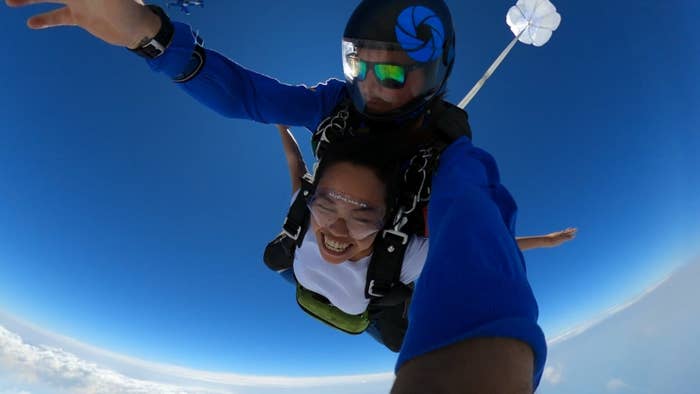 But first thing's first. How did I come to throw myself out of a plane?
The team at GoPro bet they can get any Tom, Dick and Sally to capture stunning footage with their latest camera, the GoPro MAX.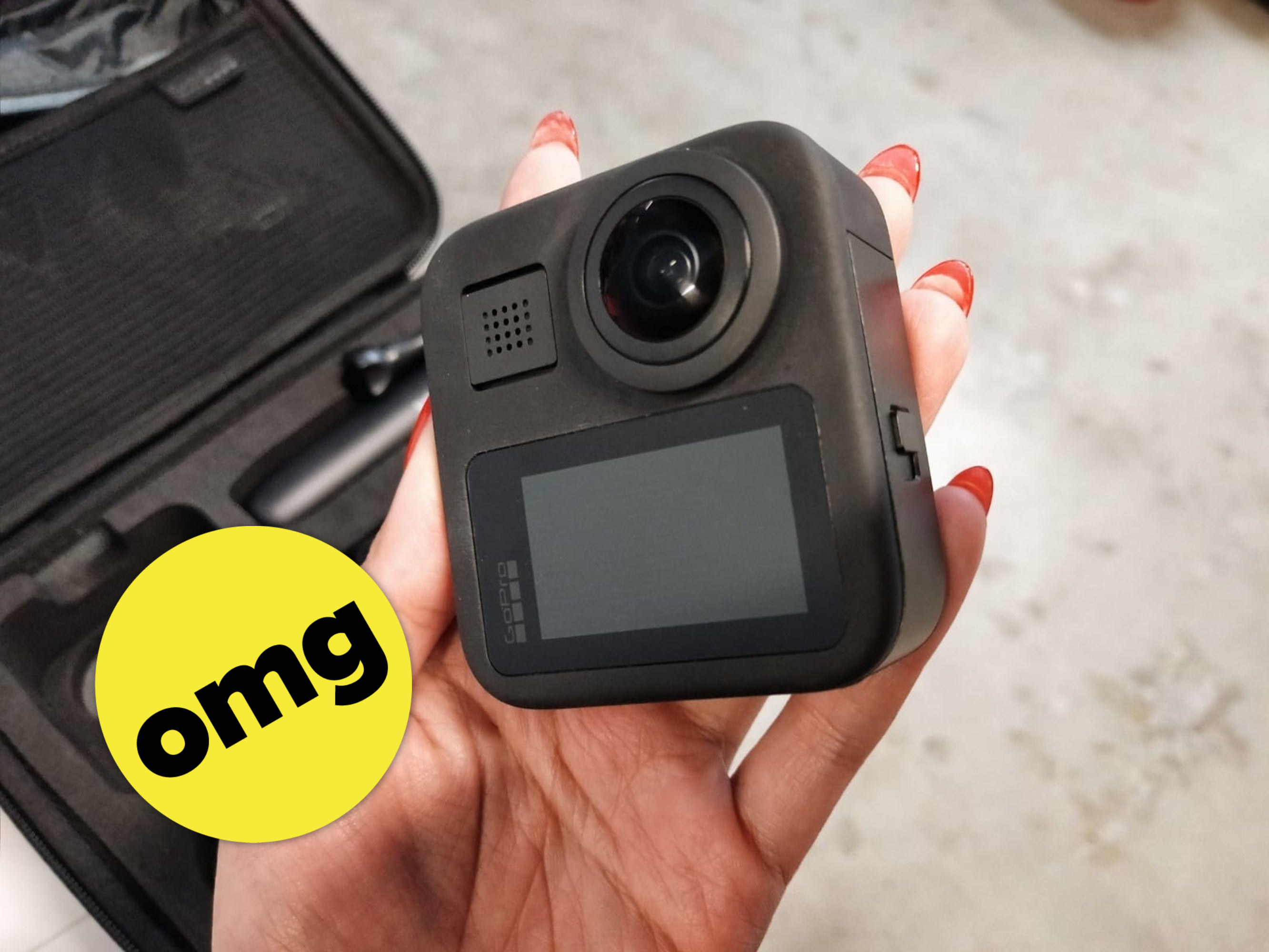 To be clear, I'm a writer – I have no talent for video. As if I could produce some of the insane footage their people come up with.
Not one to back down from a challenge, I was given a GoPro MAX and a date with destiny/possible death. But first, we had to get to the airport.
Finally, a stomach full of butterflies and a leisurely 1.5hr drive later, we arrived at the jump site – only to be told it was too windy to jump.
You bet your ass I took myself back to the jump site, seven days and infinitely more nerves later.
And, guys? It was bloody brilliant.
Here are some things you ought to know if, like me, you've never before cared to chuck yourself out a plane into the abyss below.
Everyone's experience is different — it's not true that everyone shits themselves on the ride up.
If you can, appreciate the seconds you're sitting on the edge of the plane. A-ddic-tive.
And finally, the free fall is the best damn bit, don't let anyone tell you differently.
Please enjoy this video of me going through aforementioned emotions. I made it myself.
Buy the GoPro MAX for $795 from Amazon Australia.
Jump out of a plane with Skydive Australia at their Wollongong location — ask for Scott (trust me, this guy is a legend).
Free and fast delivery on millions of products, access to Amazon Originals, thousands of free e-books — start your 30 day free trial of Amazon Prime here.