In case you haven't seen it, Michael Cimino stars in Love, Victor, the Love, Simon television spin-off, as Victor Salazar.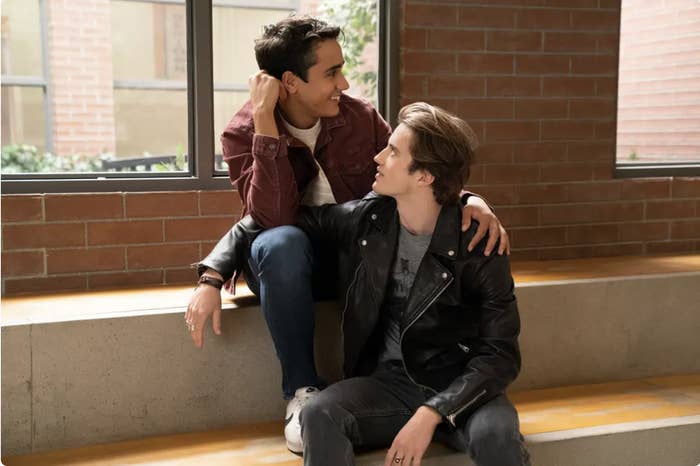 Except, of course, the actor identifies as straight, and not everyone is cool with him taking on the role.
"I got some homophobic comments — I kind of expected that to happen. I didn't expect it from my own family members, though," he said. "Some of them reached out, saying, 'You used to be so cool; now you're so gay.' I chalk it up to ignorance."
"There's nothing wrong with being gay. That ignorance is often something that's been passed on from generations prior," he continues. "I always approach that [by saying], 'These are normal people that are struggling and they shouldn't have to struggle.'"
He also said that he's "had some criticism from the LGBTQ+ community for being in the role."
"I've had death threats, which is horrible. But the show is important to me. The messages of hate — I came into it knowing that would happen, regardless of how good I was," he said.
"But there are some straight actors who play gay characters, who are all about supporting LGBTQ+ rights while they're promoting their project, but once they're done, a year later, it's kind of forgotten," he continued.
"That's not how [to] be an ally, that's not how you support LGBTQ+ rights. If you're not an actual ally, then what are you doing?"
He concludes, "It's an honor to play Victor, and a big responsibility. I went in with the pure intent to represent that correctly. I held myself to a really high standard to make sure everyone going through this story felt represented by the show."