"I was a troll, full stop. And I am so sorry," she wrote. "There's no justification for my behavior. I'm not a victim here. The subjects of your sympathy — and mine — should be those I put down."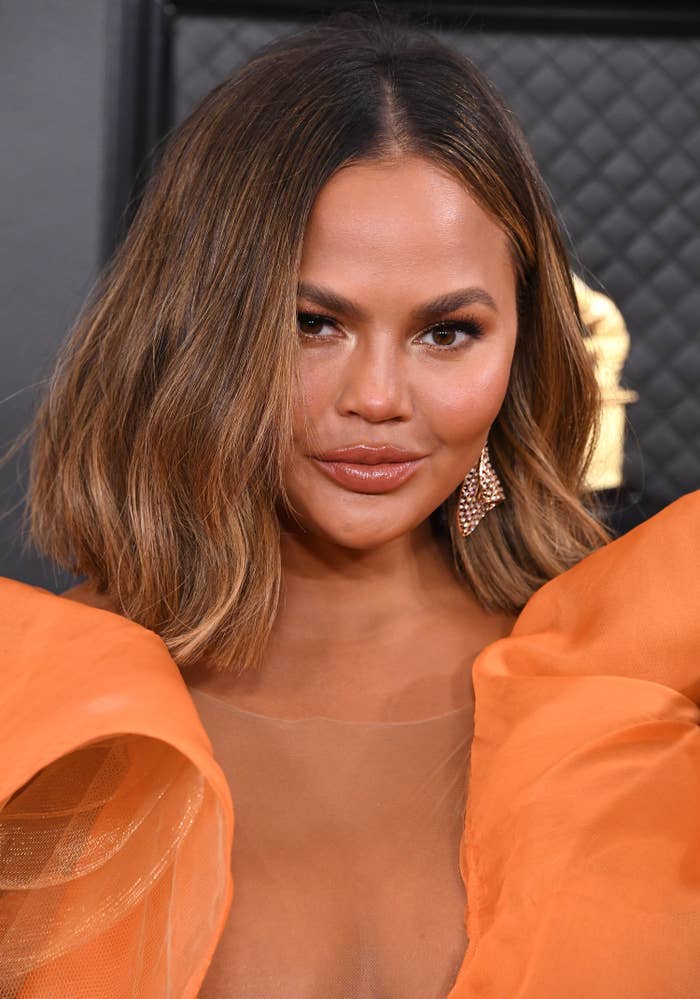 In the hours that followed, fashion designer Michael Costello posted a statement on his Instagram, revealing that he has "thoughts of suicide" after allegedly being bullied by Teigen.
"I wanted to kill myself and I still am traumatized, depressed, and have thoughts of suicide," he wrote.
Teigen allegedly accused him of being a racist in 2014 after seeing a "photoshopped comment," he explained. When Costello asked for an explanation, "she told me that my career was over and that all my doors will be shut from there on," he said.
He also shared screenshots of alleged DMs with Teigen, where she tells him "You will get what's coming to you."
Teigen has yet to directly comment on the accusation.
Instead, in her first social media post since the apology, Teigen shared a new tattoo — a crude drawing of a butterfly created by her daughter, Luna — and a lengthy caption about her preschool graduation.
"I sobbed because my god, what a year. But also, man. They're SO young. Their eyes are gonna see so much. They're going to experience pain, hurt, loss. But also love, success, unimaginable bonds with friends," she wrote.
"I pray all our little pod tots collect real ones all their lives. May they forever grow and learn, and maybe a little bit messy in the process. Luna drew this butterfly on me today, and it seemed fitting to make permanent."
"Love you all to bits, I really do. Even if you hate me, I can honestly say I do not hate you. I send you love. How annoying is that! You must be soooo annoyed!! Anyhoo, love you, love you, love you. Here's to the messes in progress. 🥂"
StopBullying.gov is an organization that provides resources to prevent harassment and bullying against children. Stomp Out Bullying offers a free and confidential chat line here.