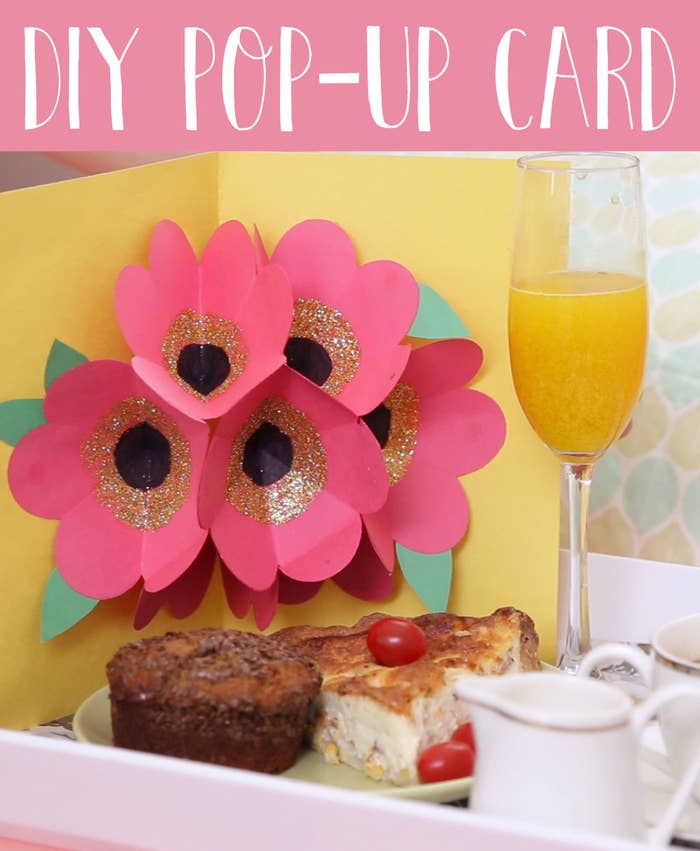 Instructions:
Cut construction paper into a 6-inch-by-6-inch square.
Fold in half, then half again.
Fold diagonally into a triangle. Cut a semi-circle on the 'open' end.
Open the paper up into a "flower" shape. Draw a circle with a sharpie and color it in.
Cut a petal out. Glue two of the petals together, using the glue stick.
Brush Elmer's craft glue around the circle.
Pour glitter into the flower "cup". Let dry.
Make 7 flowers. Fold the flower flat. Arrange as depicted, then dot the petals as shown.
Glue the flowers on top of each other as shown. Be sure to only glue the tips of the petals.
Glue leaves onto the edge of the bouquet.
Fold another construction paper in half.
Glue the "middle" petal on each side onto the inner sides of the card.
COMPLETE!