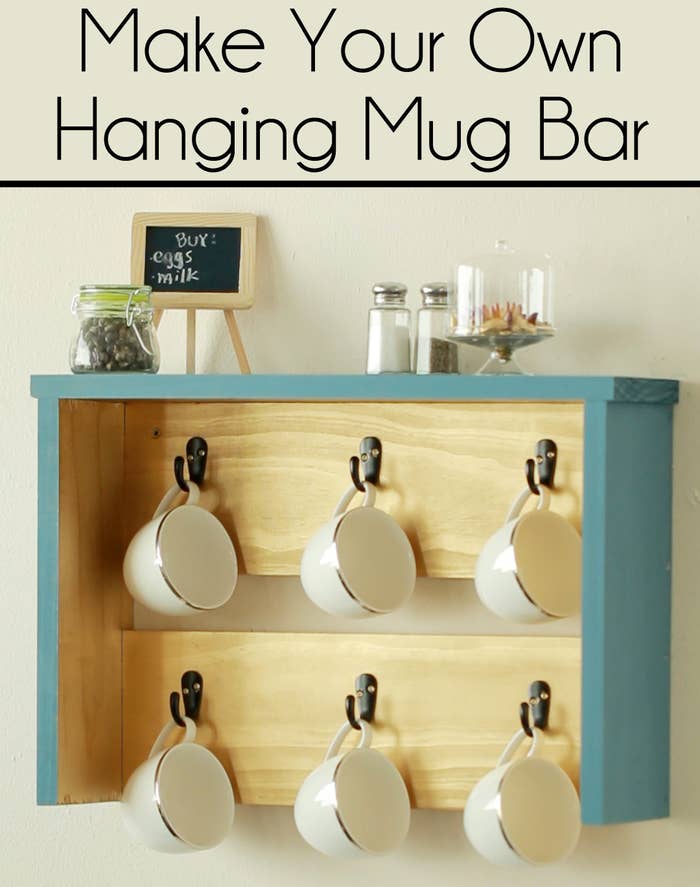 What you need:
(A) 20 inch x1
(B) 18 inch x2
(C) 13 inch x2
Instructions:
Using the longer wood screws, drill together the two (C) boards to the sides of the (B) boards. Screw the (A) board on top.
In a well ventilated area, spray paint the inside of the structure gold.
Paint the outside a color of your choice.
Mark out where you want the hooks to go. Drill the pilot holes in first. Then, using the shorter screw, drill the hooks into the back (B) boards.
Screw into the wall.
COMPLETE!