The film, which is based on The Operators — a nonfiction book by late BuzzFeed News reporter Michael Hastings — follows Pitt's General McMahon, a take on General McChrystal, the commanding general of international and US forces in Afghanistan.
Writer/director David Michôd (Animal Kingdom) described Pitt's General McMahon as "a modern general walking around in the body of a great old WWII general."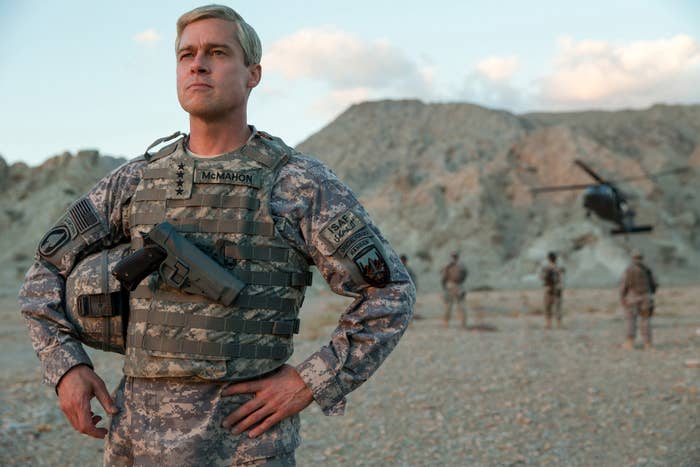 While it can be partially described as satire, Michôd said he doesn't view War Machine as a parody of the already far-out-there Trump administration.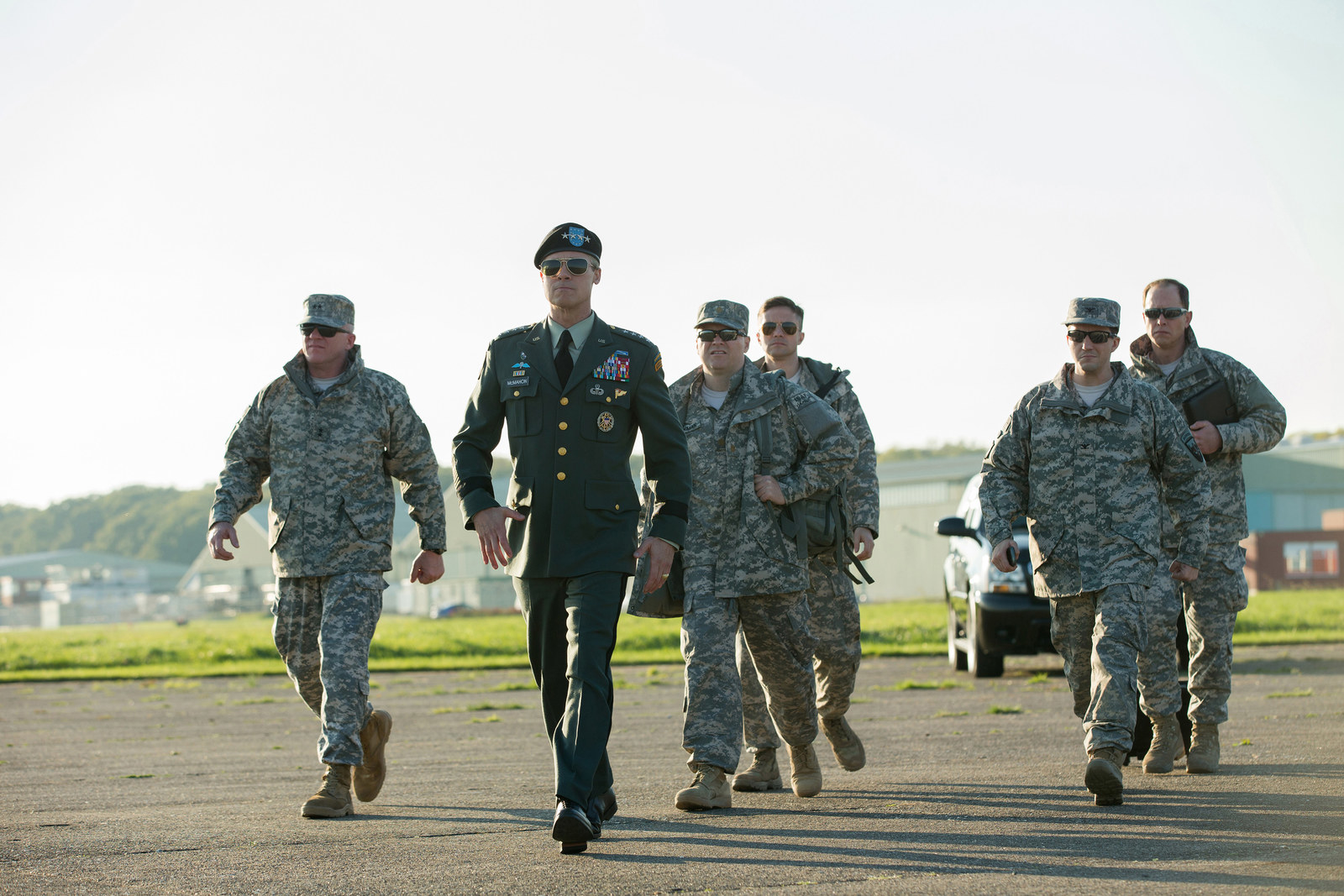 "When people say to me, 'Wow, this movie, it's so timely that it's coming out now,' my response is always that it feels to me like it's been timely for 16 years," explained Michôd. "We're still kind of chasing our tails in this way… What's scary about it is that it's not so much timely as timeless."
War Machine comes to Netflix on May 26.