At the FYSee panel for Netflix's Queer Eye, A.J. Brown, the subject of the standout fourth episode of the series in which he comes out to his stepmother, announced he married his boyfriend Andrey.
While the Fab 5 celebrated the news at the event...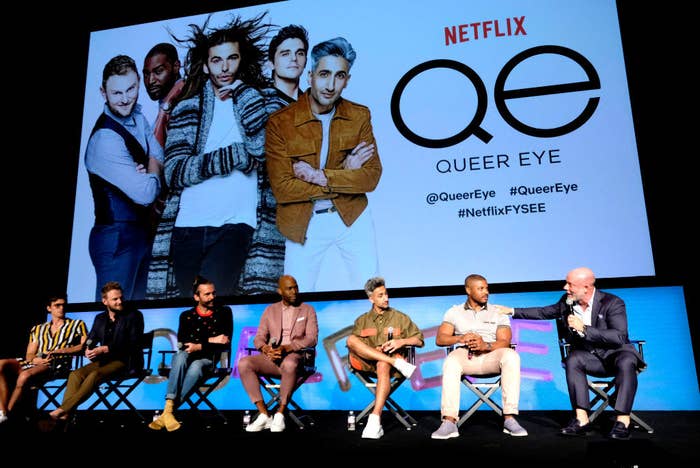 ...Queer Eye fans have been celebrating the news online.
Happy Pride Month!!!