JDate has released its very own Haggadah for Jews on the prowl.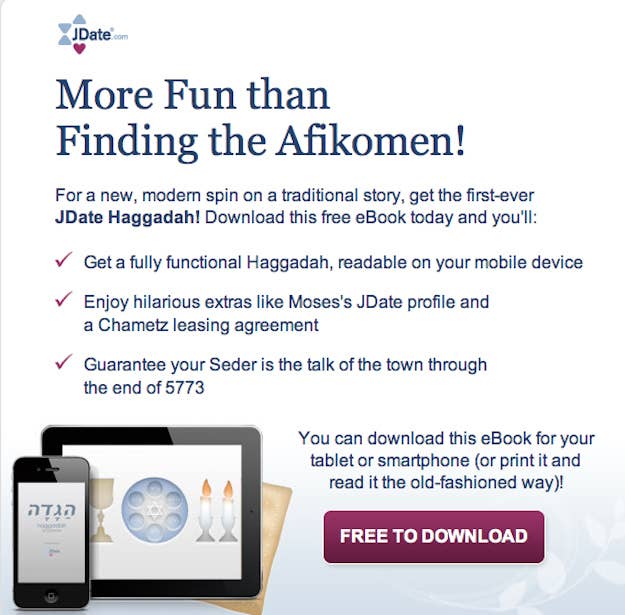 In addition to the usual Seder subjects, the JDate Haggadah eBook offers a number of special features, including compatibility with your smartphone or tablet.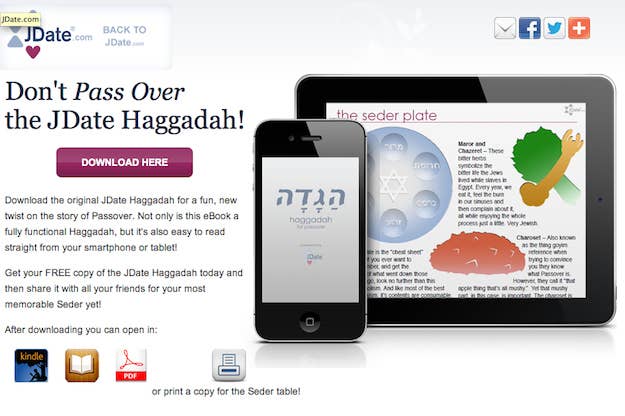 Are you a sucker for bad boys? Check out the Pharaoh's JDate profile.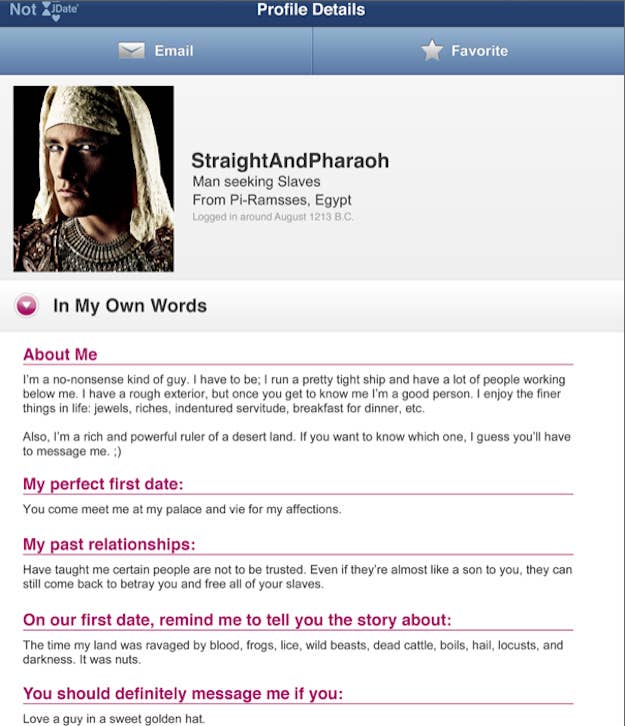 Maybe you're more into the God-seeking mensches. In that case, Moses might be more your speed.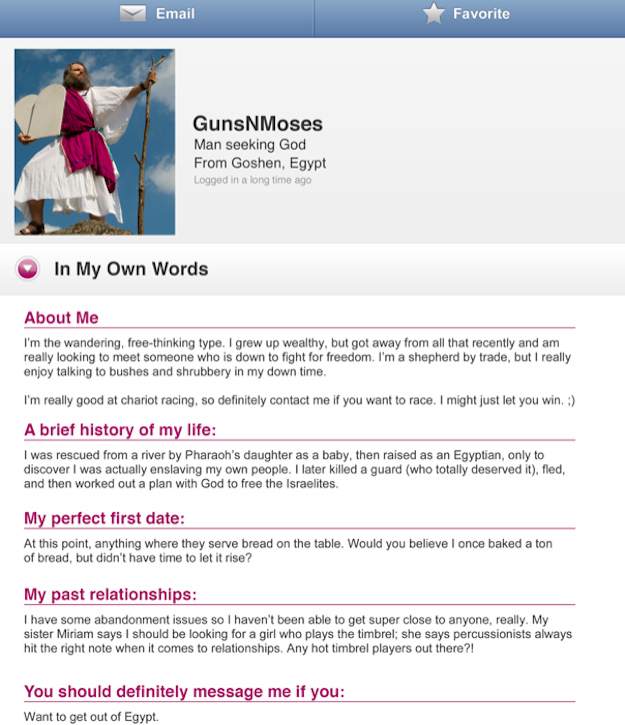 Baby-snatchers are hot, right? Take PharaohzLittleGirl out for ride down the Nile.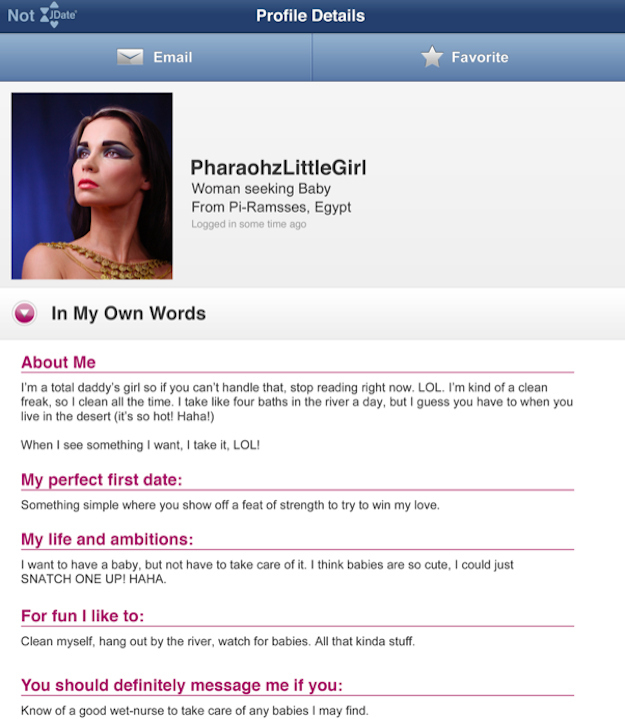 The 28-pager also takes some interesting liberties with the original text. Case in point: a modern take on the "Ten Plagues"
The actual "Ten Plagues" bestowed upon the Egyptians (as per the original Haggadah)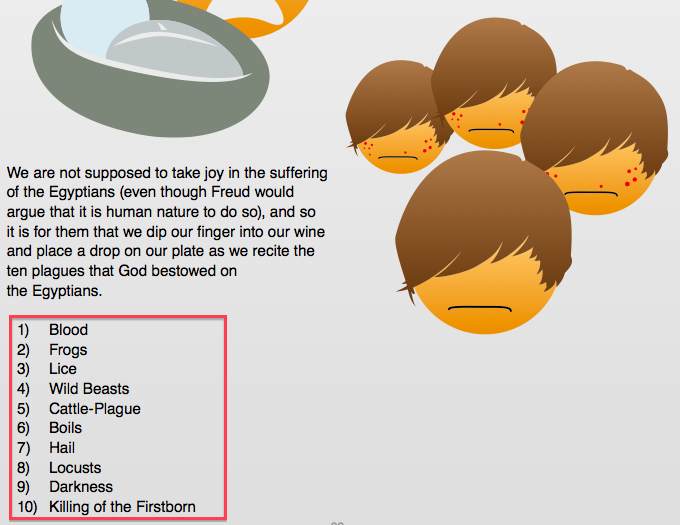 JDate's "First World Problems" version of the Ten Plagues: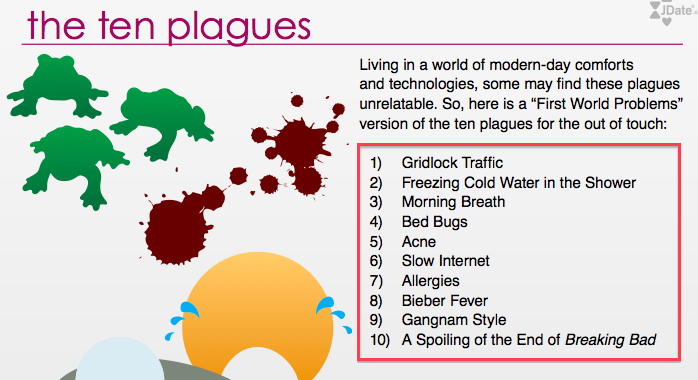 It even gives the ladies of The Real Housewives of Beverly Hills a holy shout-out.

In case you're at a loss, JDate even offers some unconventional prize ideas for finding the Afikomen (a piece of matzah hidden during the Seder and then hunted down, scavenger hunt style)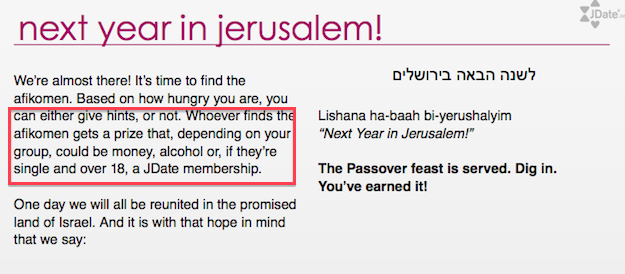 If you find yourself next to a single Jewish cutie, maybe this will break the ice. Happy Passover!