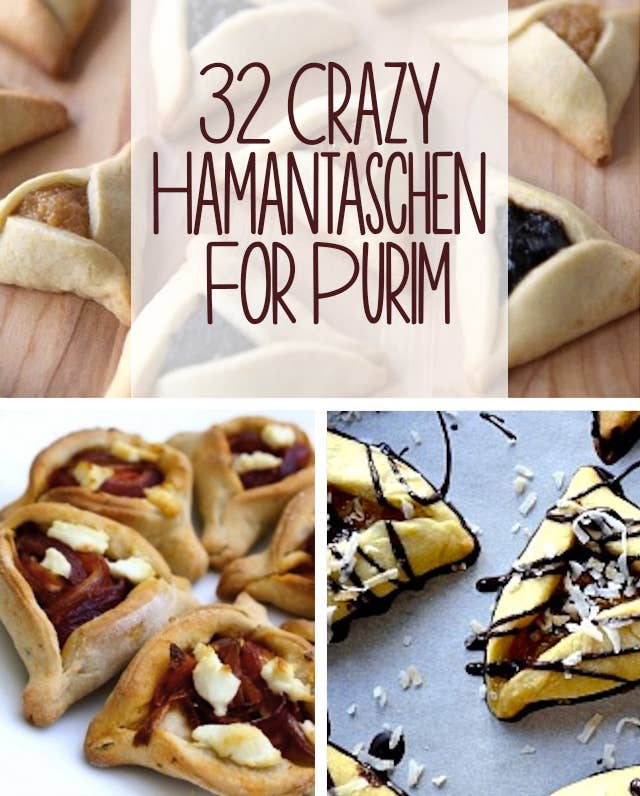 These are Hamantaschen.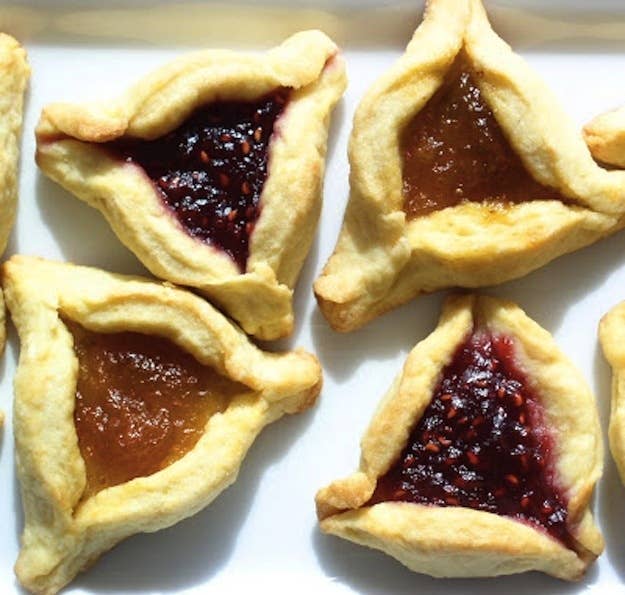 They are the official cookies of the Jewish holiday Purim.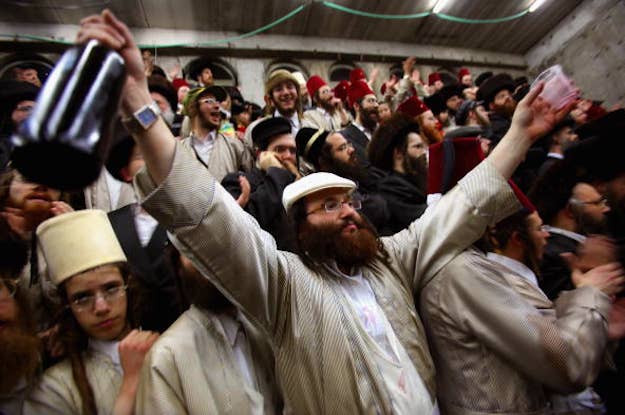 Marked by costume parties and copious drinking, Purim is a raucous Jewish holiday that celebrates a foiled plot to kill all of the Jews in ancient Persia.
They are named after this guy, Haman.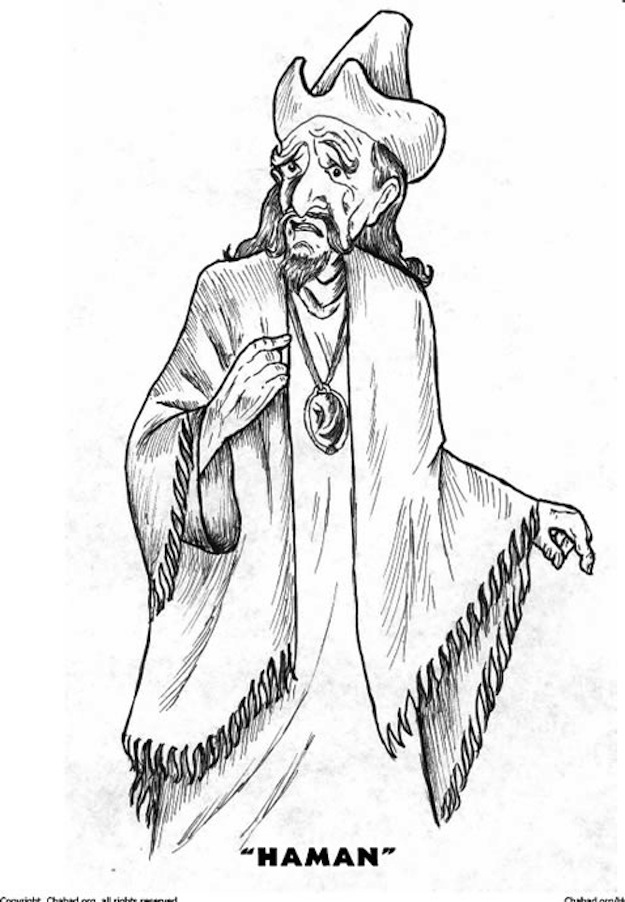 Haman was one of the Persian king's royal advisers who had it in for the Jews, and especially for a particular Jew named Mordecai. Unfortunately for Haman, the king took a liking to Mordecai's beautiful niece, Esther, and made her his Queen. By wielding her royal influence, Esther convinced the king to save the Jews and kill Haman instead.
Hamantaschen translates to "Haman's pockets" and there are a lot of theories about what they represent — his hat, his ears, his pockets full of evil bribe money.
More importantly, they are triangular cookies traditionally made out of a delicious shortbread dough and filled with fruit preserves, poppy seeds, or marmalade. In celebration of their salvation, Jews eat them during Purim, which is on February 23rd and 24th this year.
The traditional flavors are apricot, fig, prunes, strawberry — that kind of thing.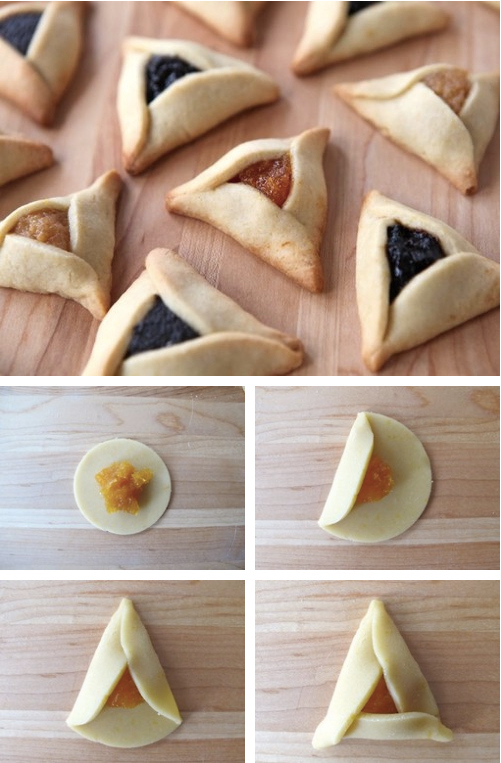 But there's a crazy world of Hamantaschen out there!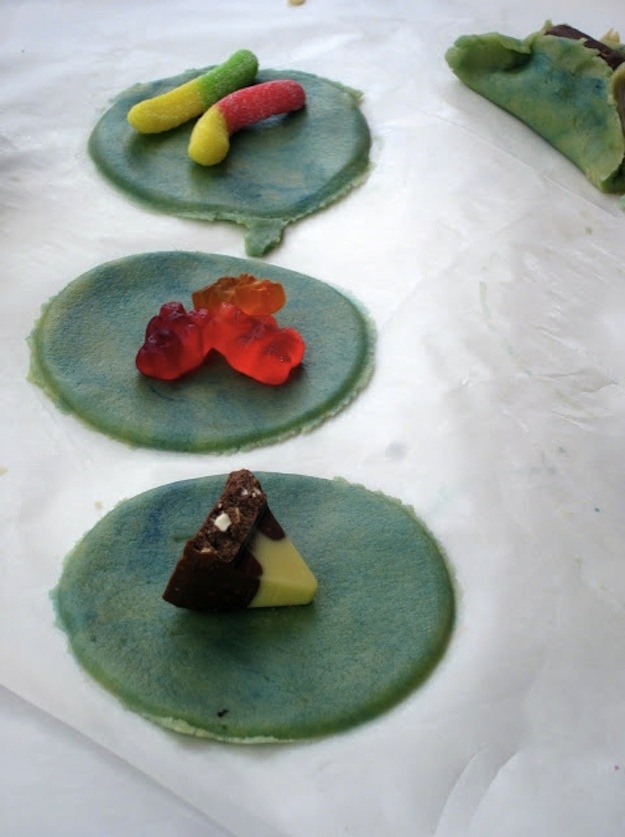 1.
Caramel Apple Hamantaschen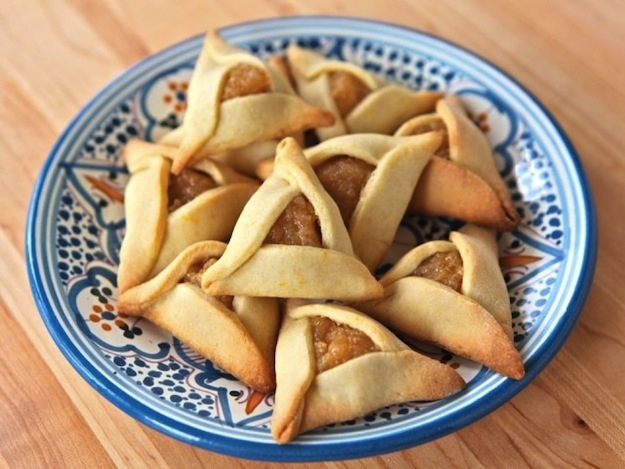 2.
Caramelized Onion and Goat Cheese Savory Pizza Hamantaschen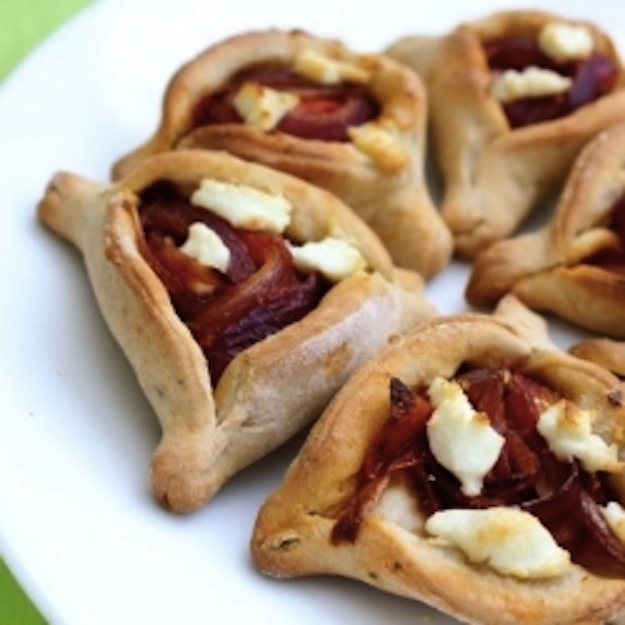 3.
Cinnamon Dulce de Leche Hamantaschen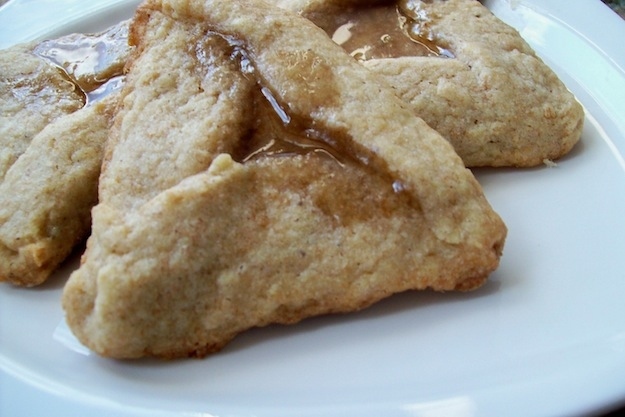 4.
Coffee Cake Hamantaschen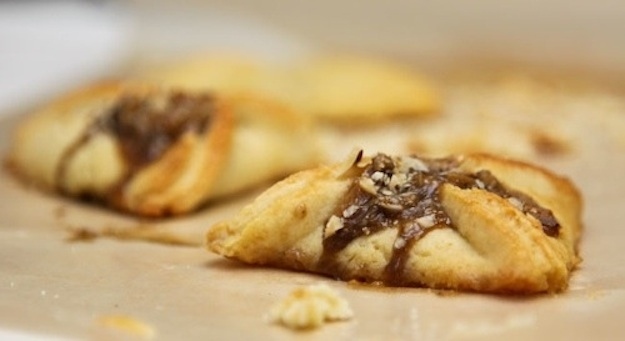 5.
Candy Cane Cheesecake Hamantaschen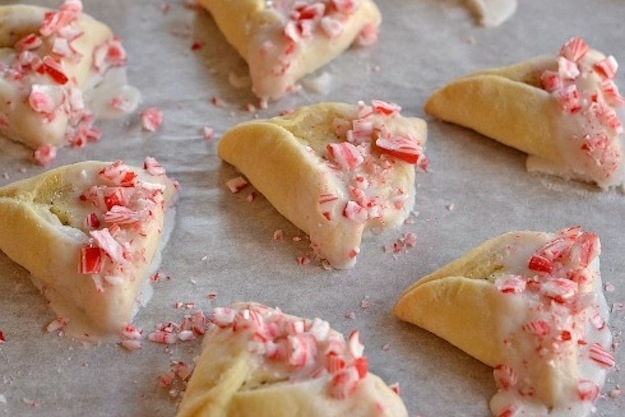 6.
French Onion Soup Hamantaschen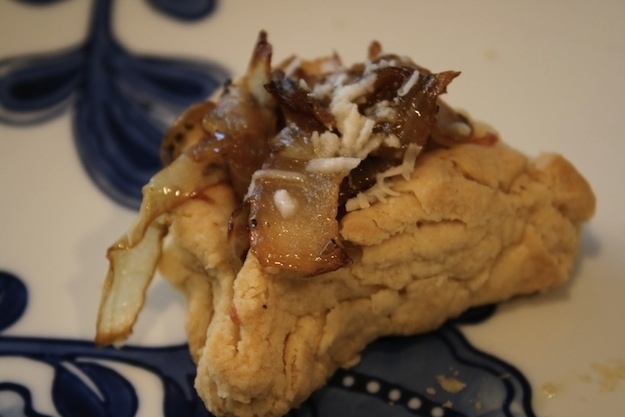 7.
Gluten-Free Hamantaschen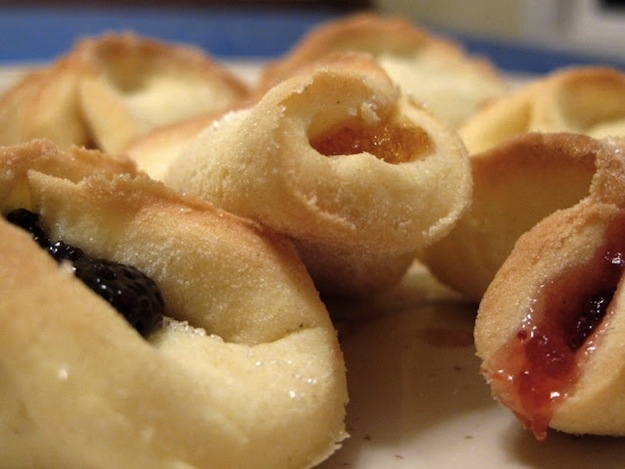 8.
Peanut Butter and Chocolate Hamantaschen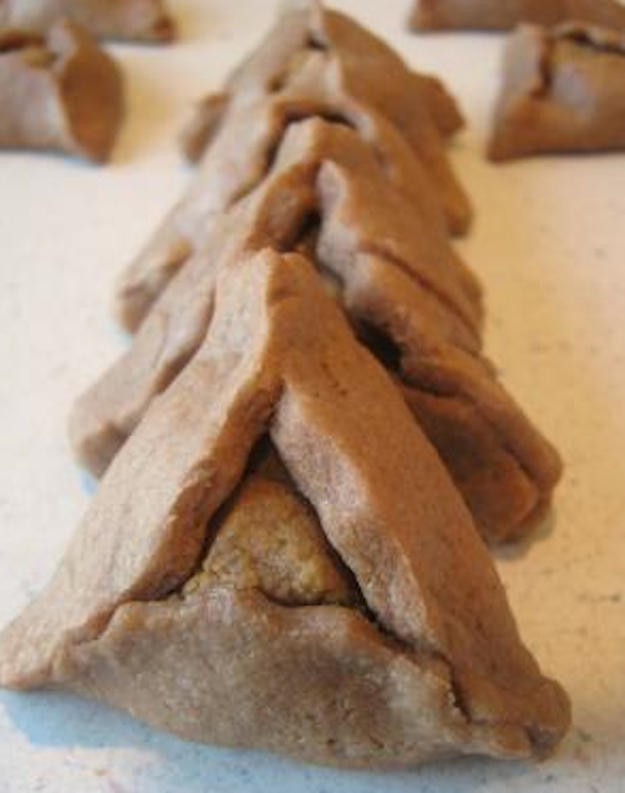 9.
Chocolate, Raspberry and Coconut Hamantaschen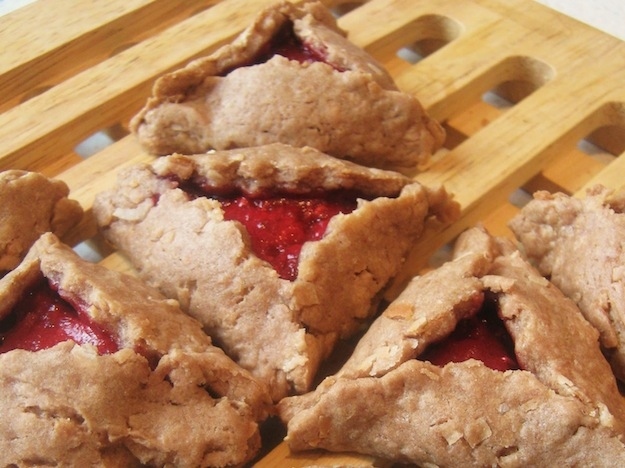 10.
Rum and Raisin Hamantaschen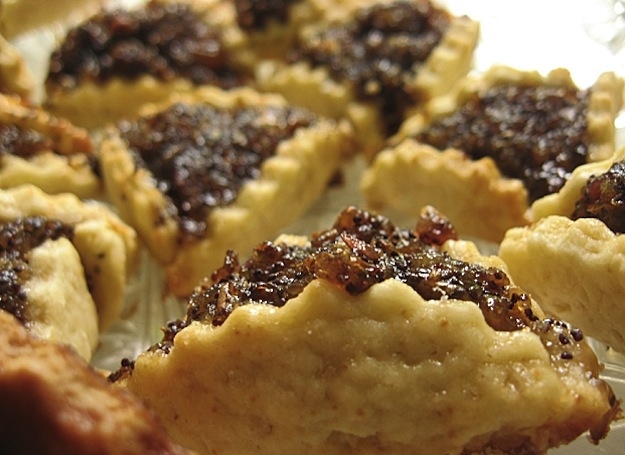 11.
Gingerbread Hamantashen with Spiced Apple Filling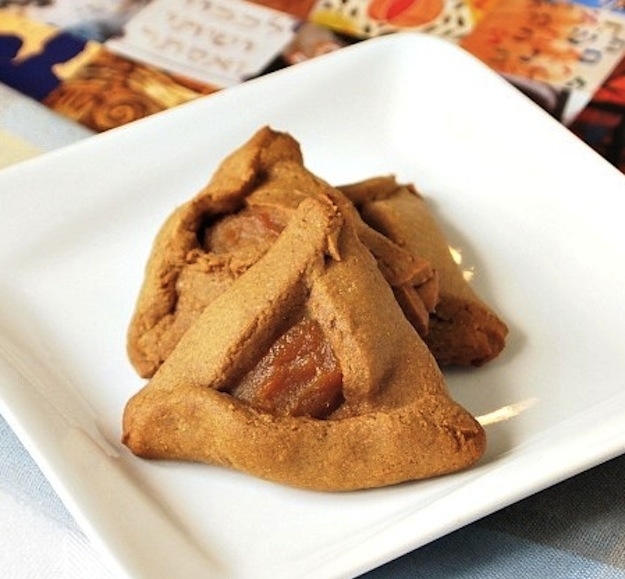 12.
White Chocolate and Cherry Hamantaschen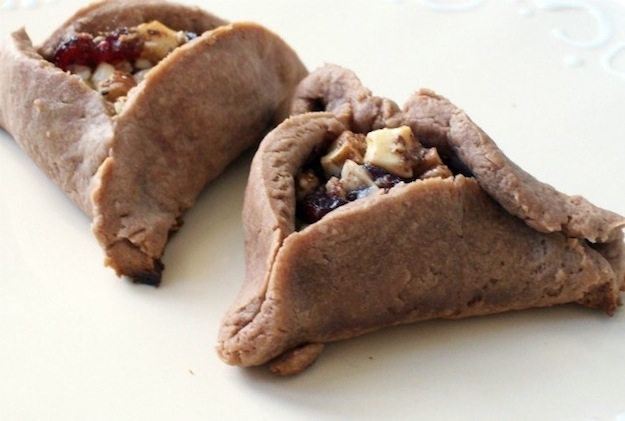 13.
Pumpkin Whole Wheat Hamantaschen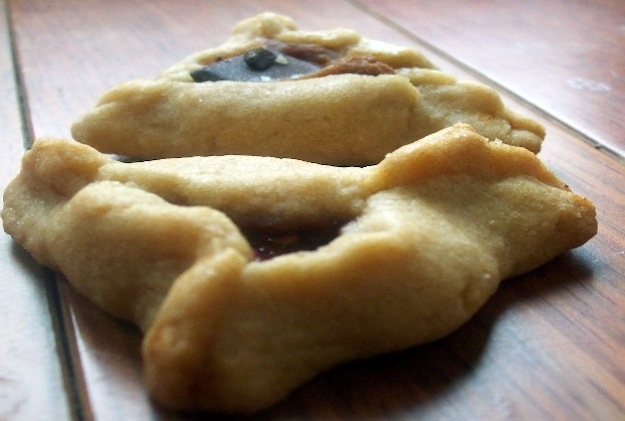 14.
Chocolate Ganache and Salted Caramel Hamantaschen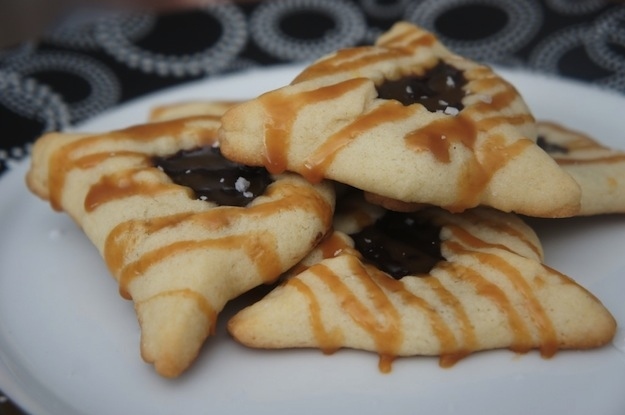 15.
Rose-Water Almond Hamantaschen
16.
Fruit Hamantartlets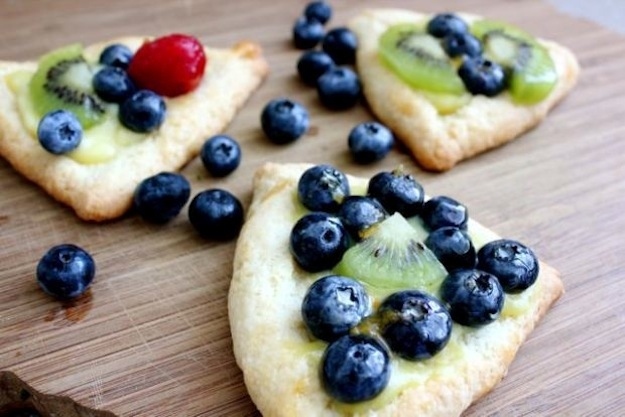 17.
Mediterranean Hamantaschen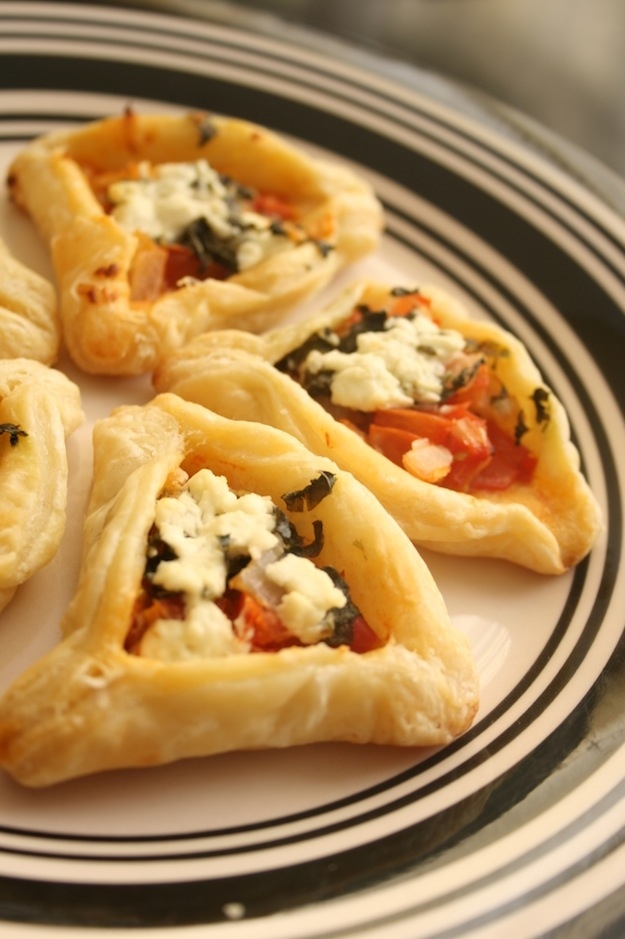 18.
Hamantaschen Truffle Pops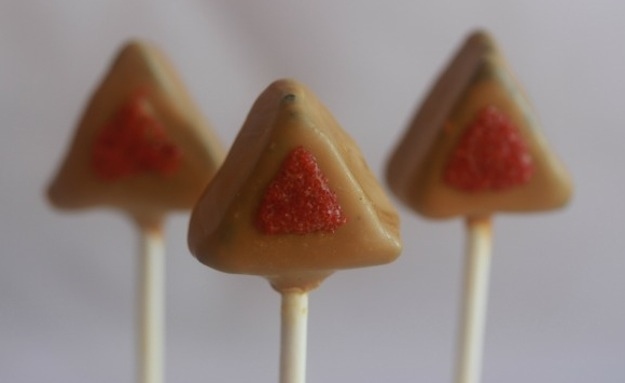 19.
Samoa Hamantaschen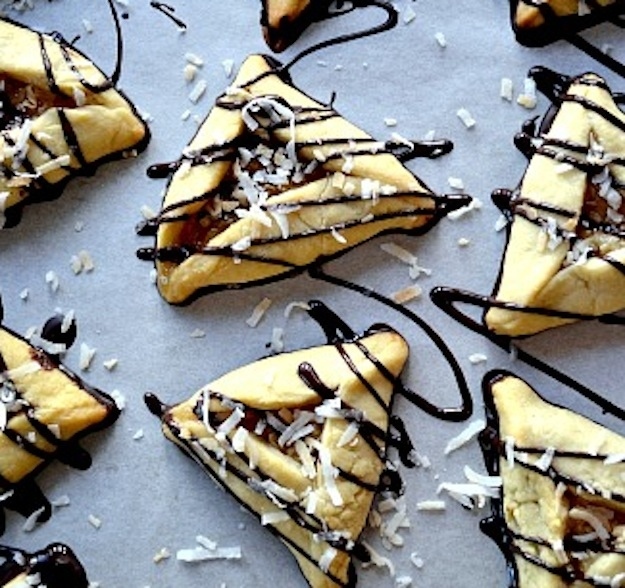 20.
Baklava Hamantaschen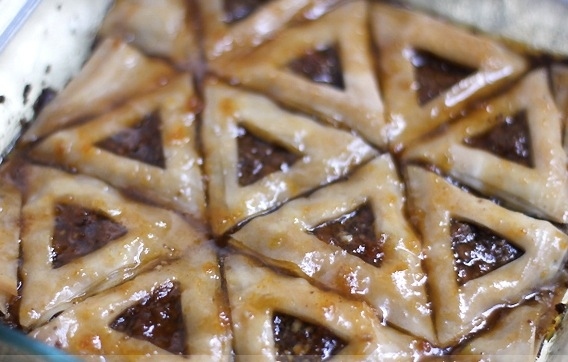 21.
Gluten-Free Pecan Pie Hamantaschen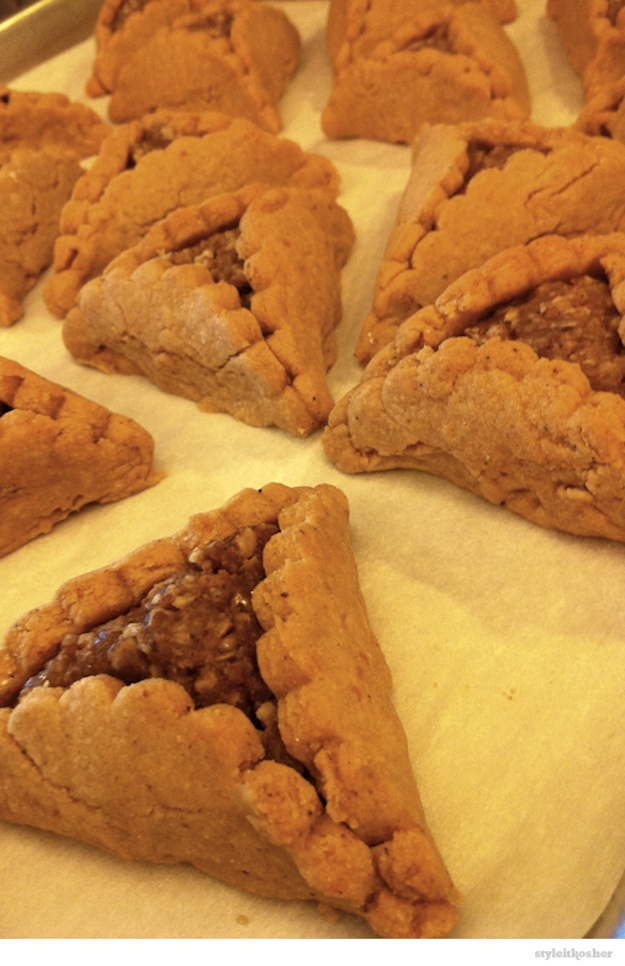 22.
PB & J Hamantaschen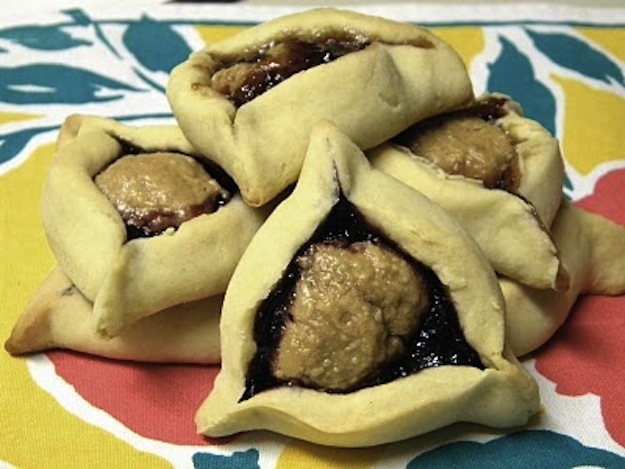 23.
Lemon Bar Hamantaschen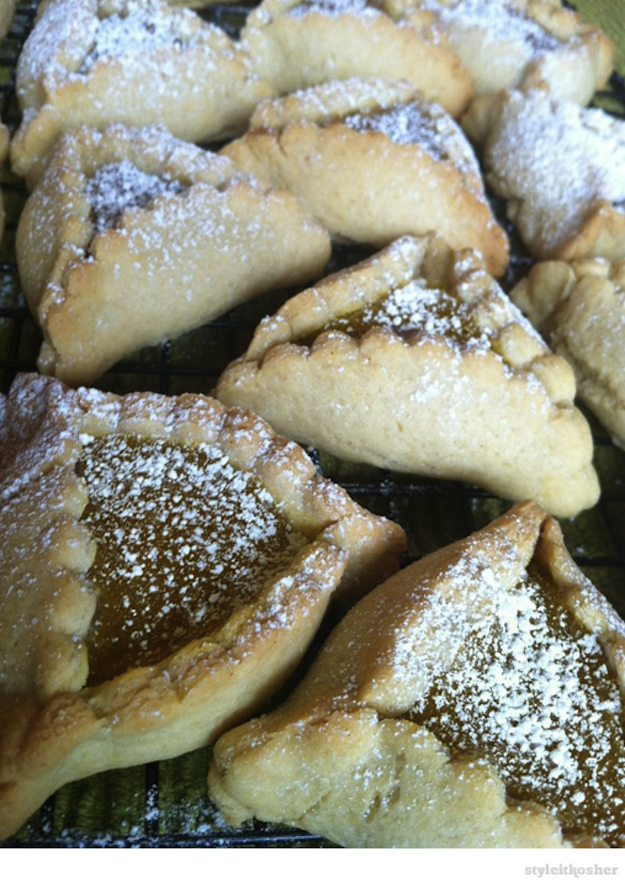 24.
Zebra Hamantaschen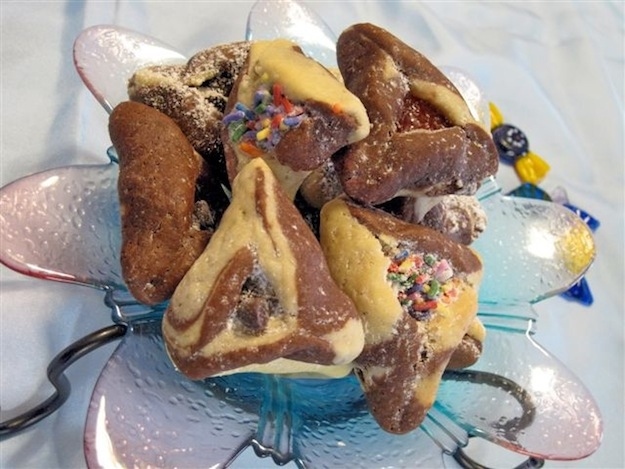 25.
Spelt Brown Sugar Hamantashen with Red Currant Agave Filling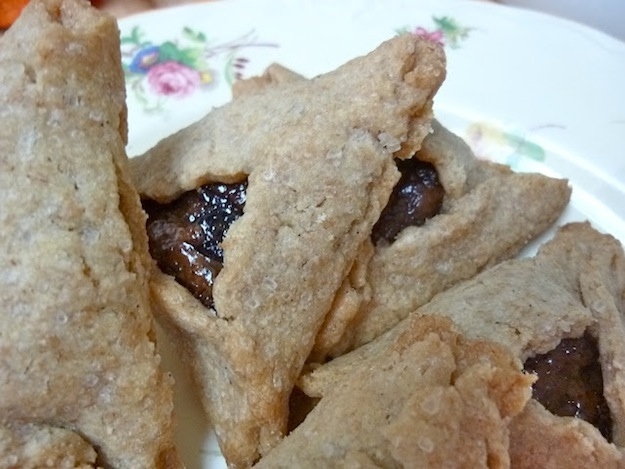 26.
Savory Meat Pie Hamantaschen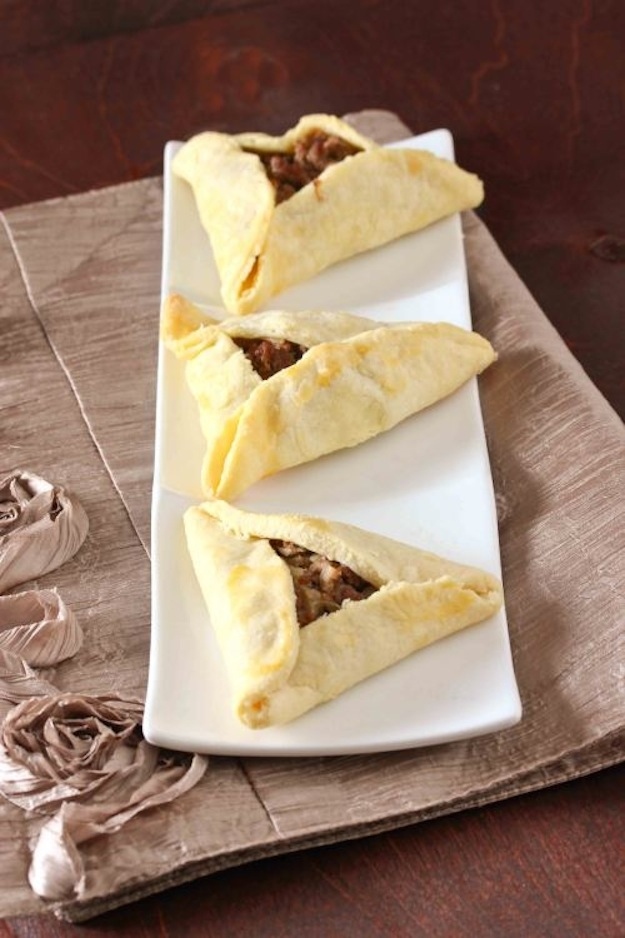 27.
Chocolate & Peanut Butter "Inside Out" Hamantaschen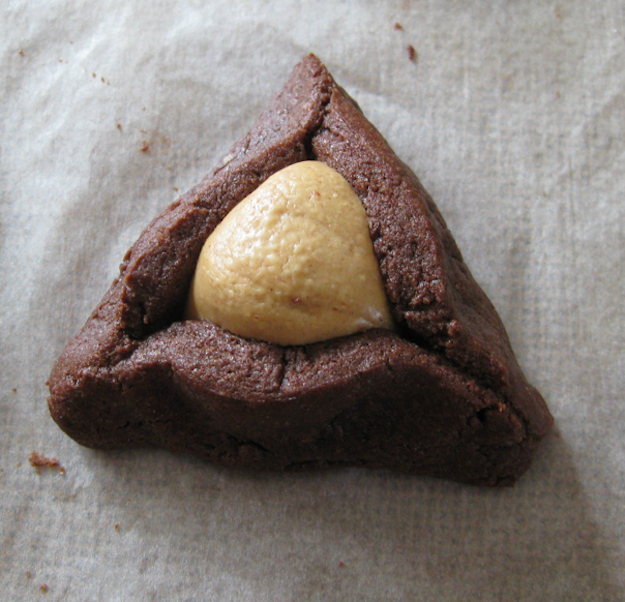 28.
Midnight Mint Hamantaschen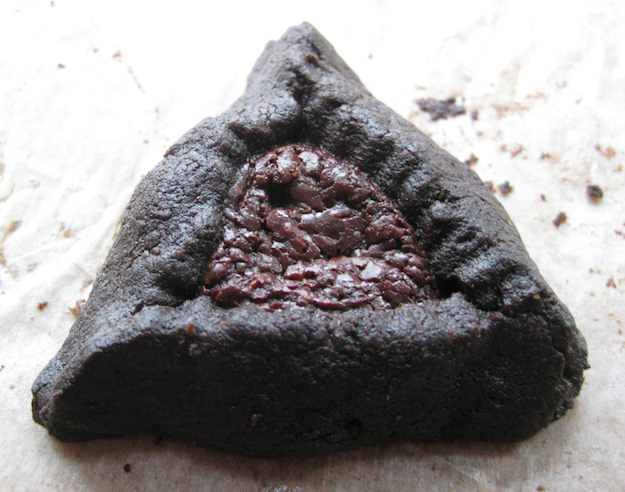 29.
Chocolate Raspberry Hamantaschen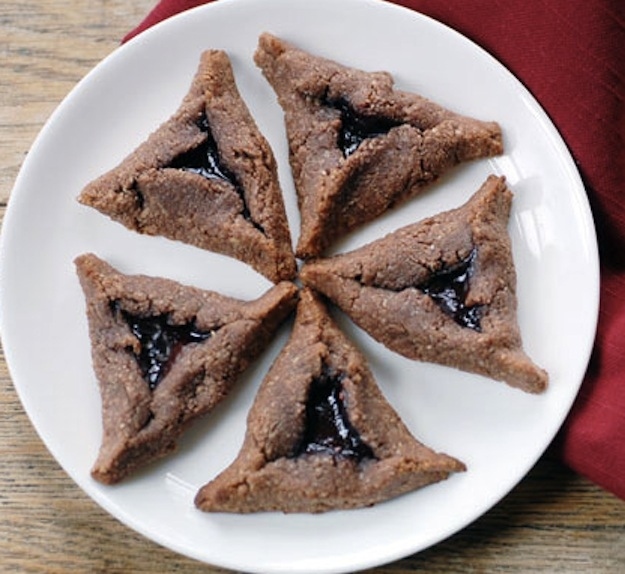 30.
Marble Coconut Hamantaschen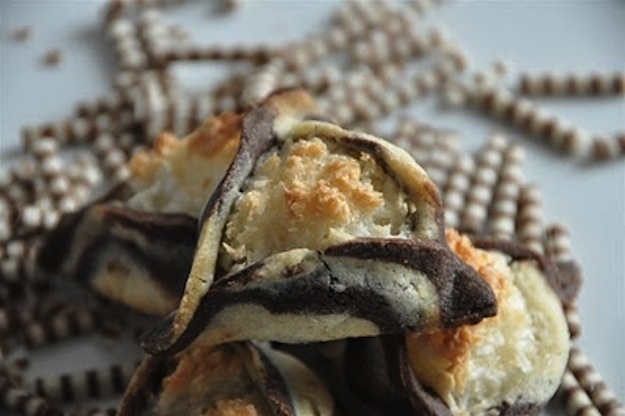 31.
Cardamom Scented Hamantaschen with Pear & Goat Cheese Filling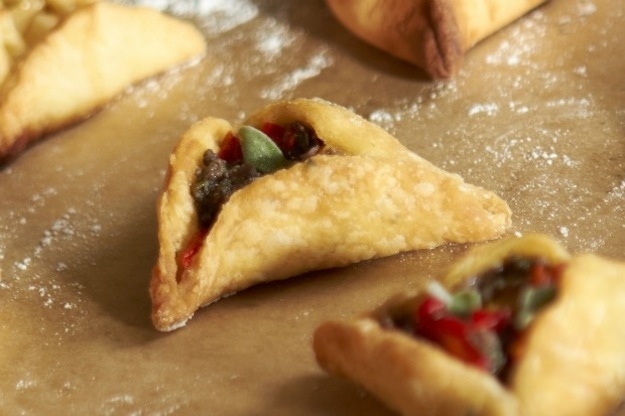 32.
Candy Hamantaschen