The German team on Monday received a special visit during training on an isolated patch of land in Bahia. Natives from the Pataxó village, who live near the training base, danced, sang, and played soccer with the players.
And the photos from this encounter are pretty fun.
Pataxó natives arriving at the German training camp.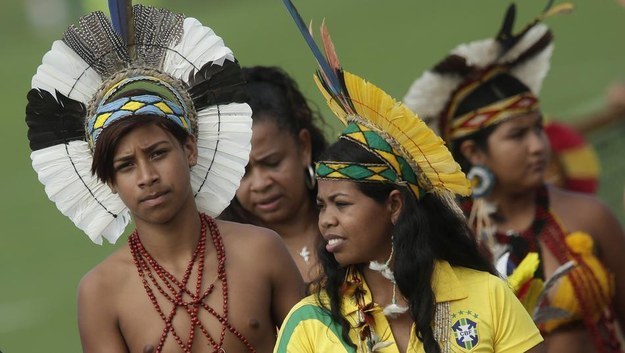 Taking a photo to immortalize this moment.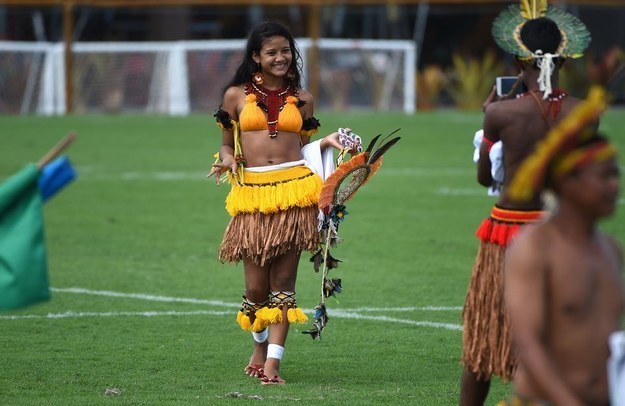 German players and the technical staff applaud.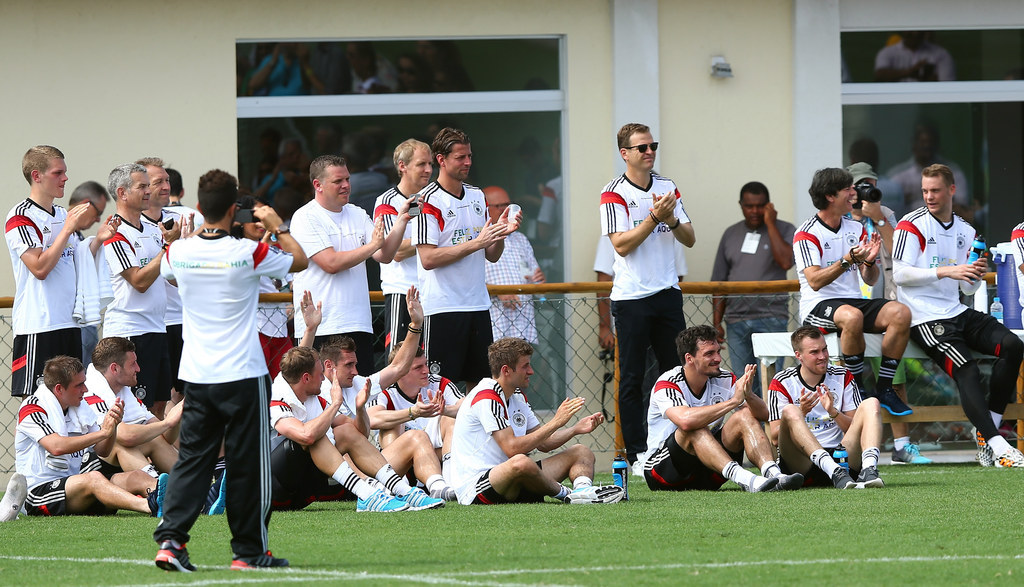 Natives approached and danced around the team.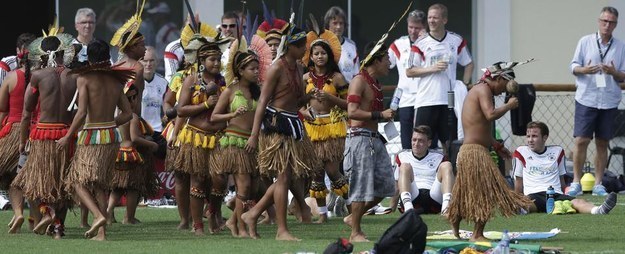 Slowly, some players began to dance too.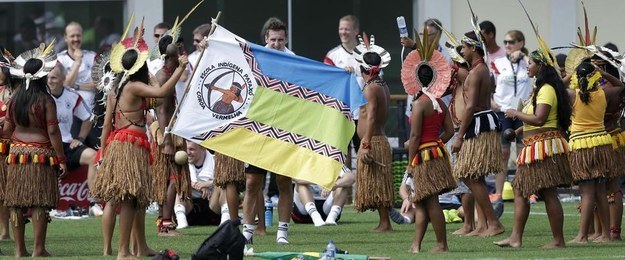 Like Thomas Mueller, who dances in the center with a native noisemaker in hand.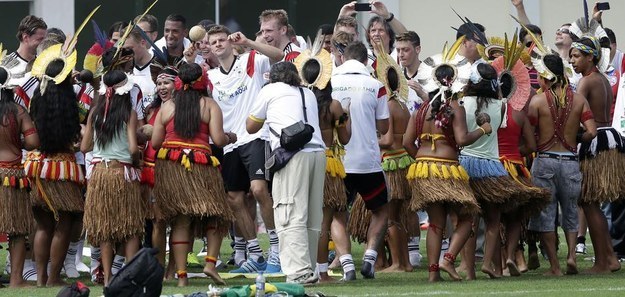 Lucas Podolski played soccer with his new Brazilian friend.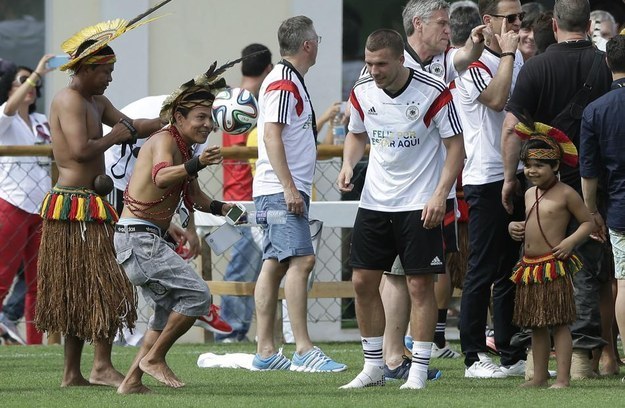 And then he took a photo with this new buddy...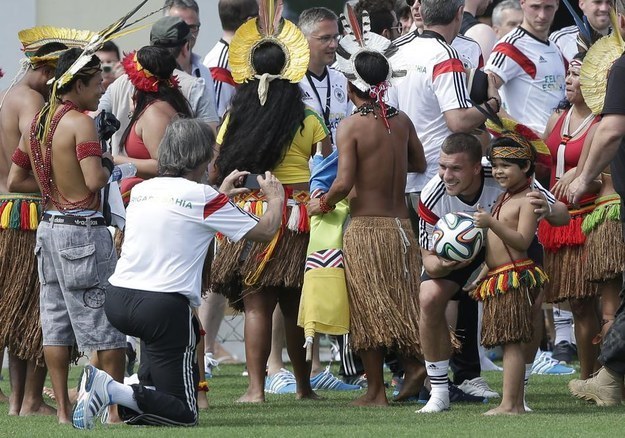 ...who was pretty stoked after earning an official Germany T-shirt.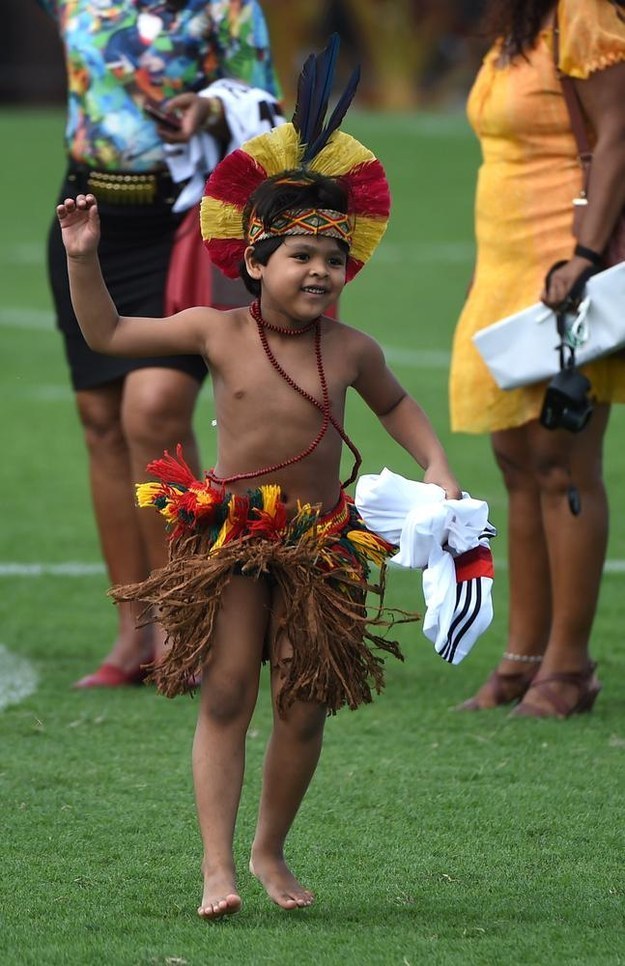 And he wasn't the only one.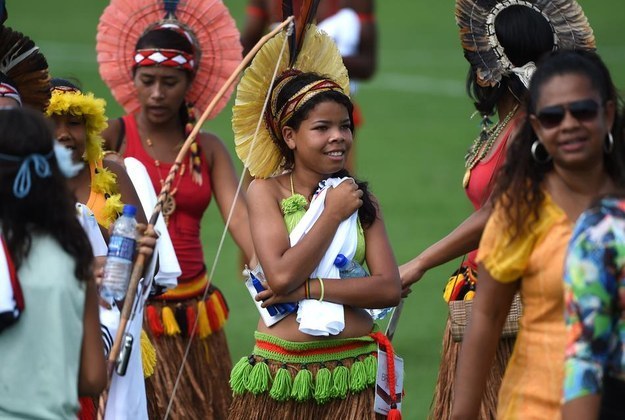 I reeally want to know what they are talking about here.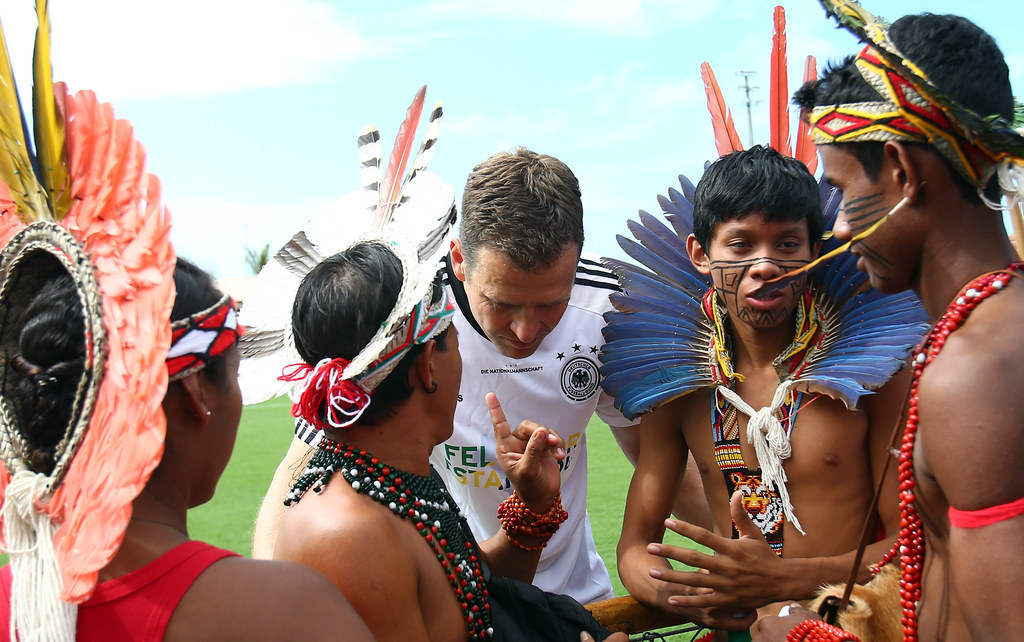 It doesn't matter! Let's strike a pose for the best World Cup photo up to now.