10. Bad Santa
Giving envy to mall santa's everywhere. Billybob was perfectly casted as a drunk that doesn't like people. For some reason, a special favorite among those with dysfunctional families.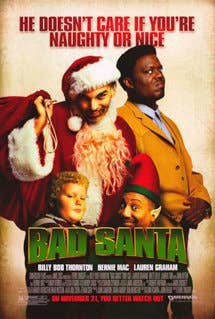 9. Scrooged
Murray christmas! Thank you for having this film exsist so I didn't have to put the original on the list. Yes, its a very dated film but it has Billy Murray and an amazing cast in it. FYI google "murray christmas" image and see the best christmas photos ever taken.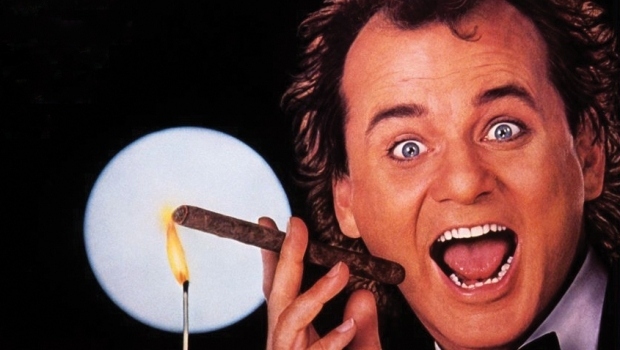 8. A Christmas Story
This movie is the best because it keeps it real, Christmas isn't always sunshine and puppies. It's easy to relate to awkward relatives and not getting what you want. It also left us with plenty of quotes, at least w hours when your family isn't fighting and a near unwatchable sequel.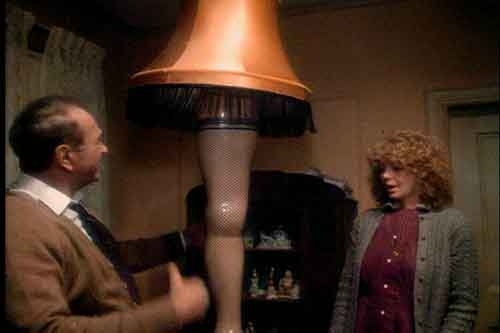 7. Love actually
Everyone loves a good love story on Christmas, not just the cult holiday favorites. If you watch the movie in reverse, its actually about a bunch of people breaking up.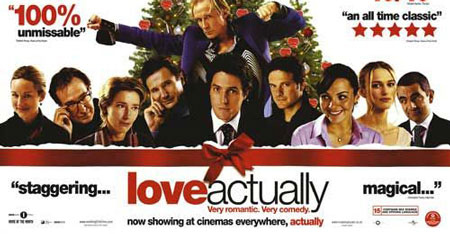 6. National Lampoon's Christmas Vacation
National Lampoon's makes sure they have made a movie for just about every thing i.e. National Lampoon's Adam and eve. I could easily switch this spot with A Very Harold & Kumar 3D Christmas as both these franchises figured out they can just recycle a movie by putting a holiday in the mix of the story.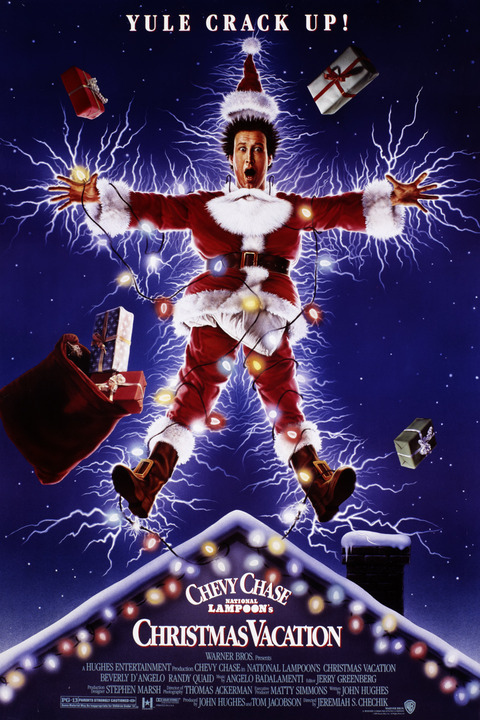 5. The Nightmare Before Christmas
What's this, what's this? A visually pleasing, engaging story with fun characters with a halloween like film that is all up in your christmas.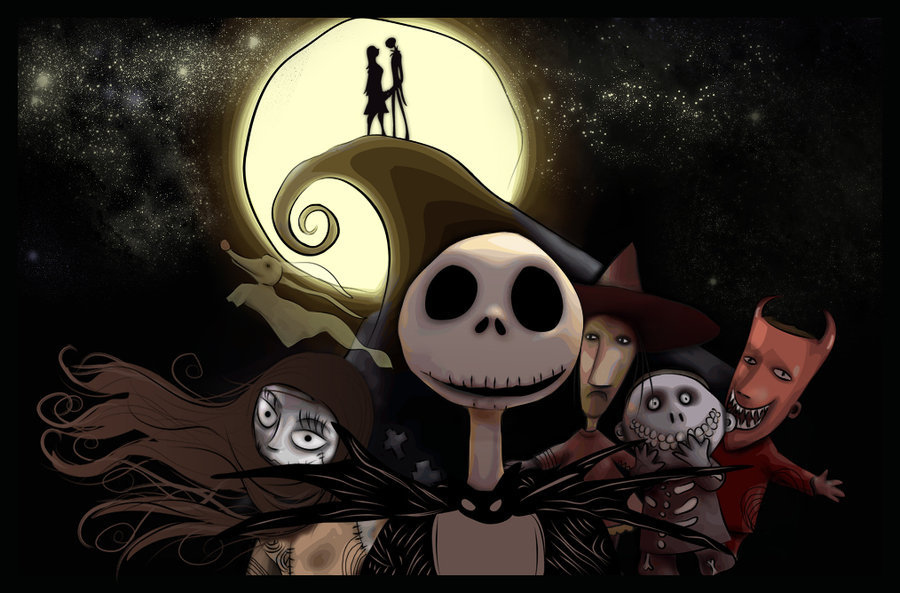 4. Gremlins
If I could have any sequel made, it would be to this franchise. How badass was the 2nd one? Not to mention, we could have so much fun with an updated version. Hollywood, please get on this!!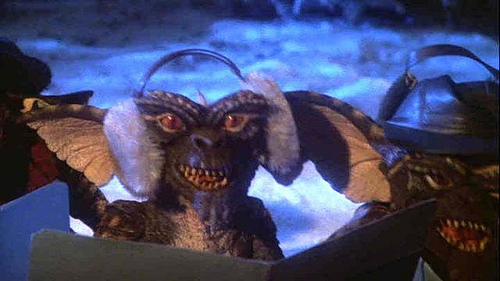 3. Home Alone
This movie had more one liners than Macaulay Culkin has movies. Definitely a movie that holds up to the test of time and is family friendly too. Did you know we ended up with 5 home alone movies?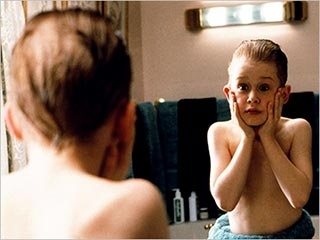 2. The Muppet Christmas Carol
Movie's should have more muppets in them. 1st film made after Jim henson and puppeteer Richard Hunt died. If you haven't heard of the puppeteer death before, check out the conspiracies at www.whokilledjumhenson.com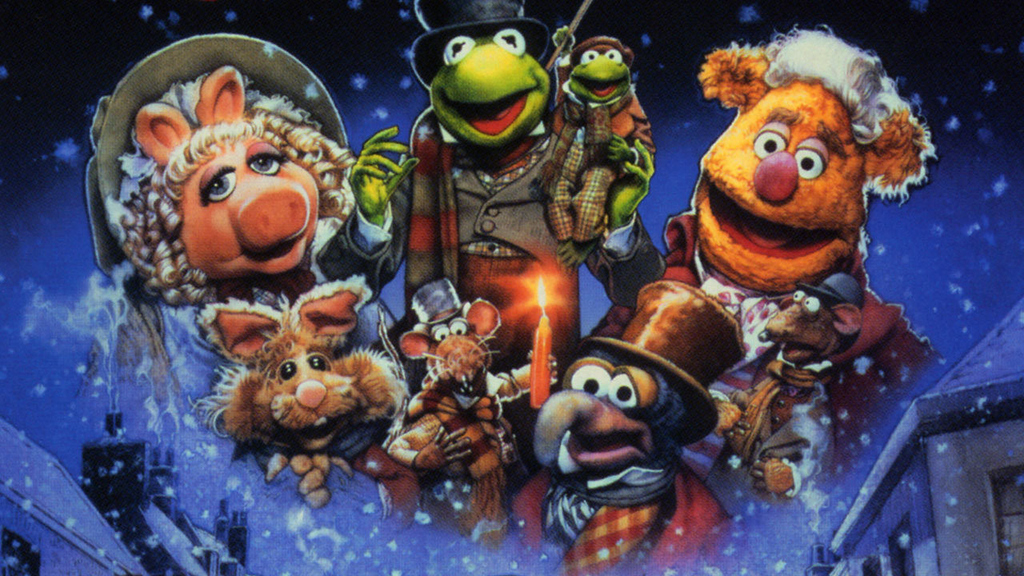 1. Elf
If I had to pick a christmas character to spend the day with with, Buddy the Elf would be my choice. Maybe bring the new girl too?
This movie always makes me excited about life and excited about SANTA!
Great cast, happy, funny, warm and all the things you want when spending times with your loved ones.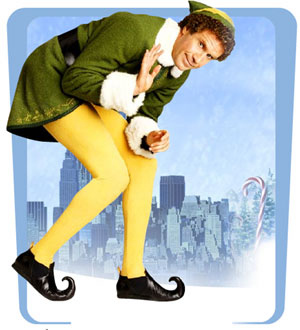 Honerable mention
A Very Harold & Kumar 3D Christmas, Mixed nuts, Babes in Toyland, Die hard, The Ref
Yeah, It's a Wonderful Life, How the Grinch Stole Christmas and Miracle on 34th street didn't make my list. Just like citizen Kane is everonye's #1 movie all time but have you watched that whole movie? Rosebud, more like roseboooooring!
It'd rather take my top 10 any day.