Look, we all make some questionable choices when we're young. And sometimes, we commemorate those choices with permanent tattoos!
Brittany, unfortunately, is one of those people. She got Paramore lyrics tattooed under her boob...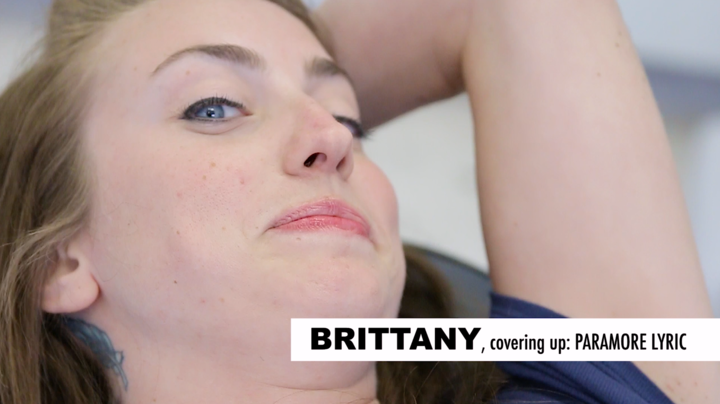 ...Turns out, she wouldn't want them forever.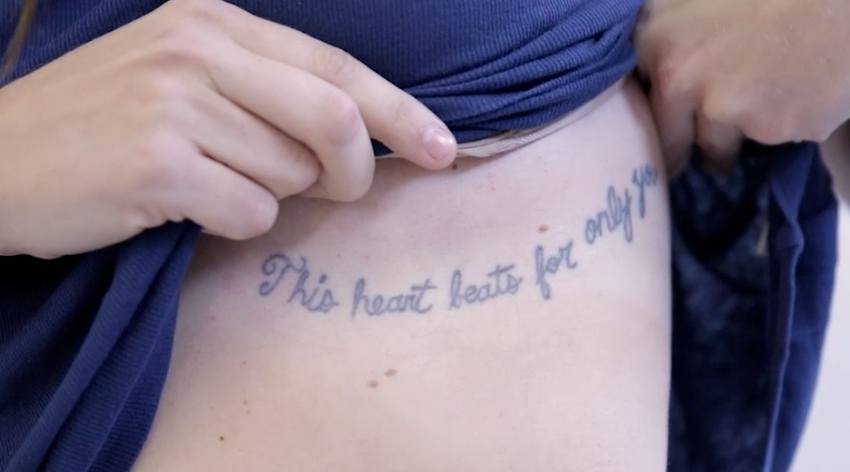 Hannah got her tattoo when she was 19...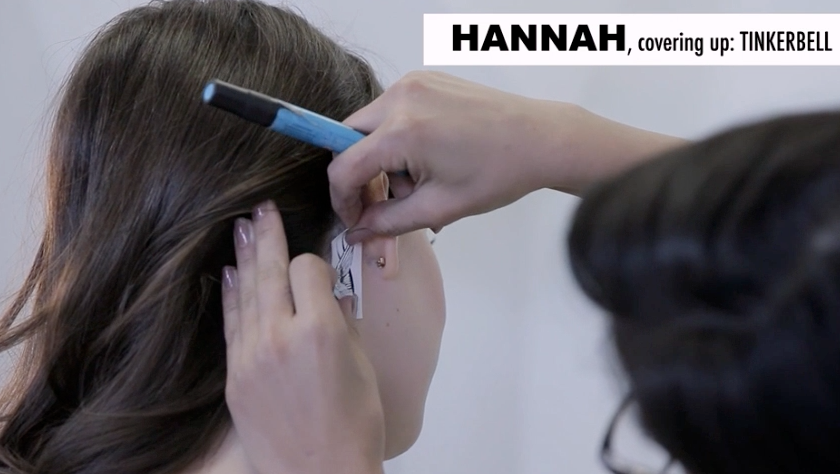 Yep. That's Tinkerbell.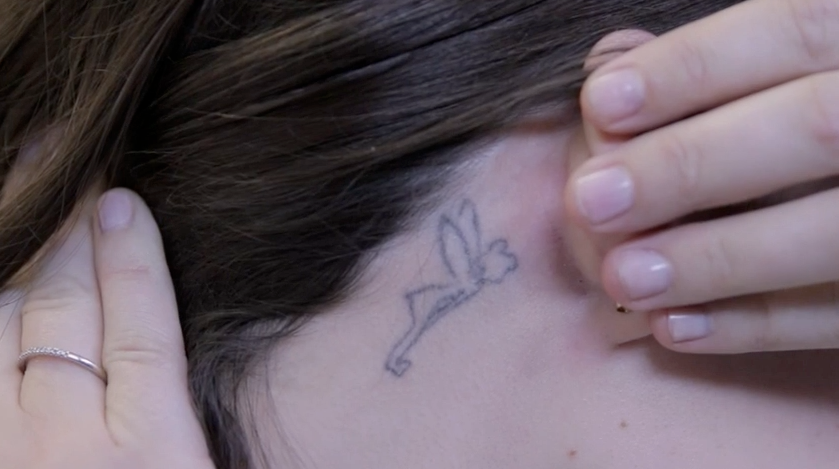 To cover the ladies' tattoos. The tattoo artist needed to create a whole new design to put over the old one.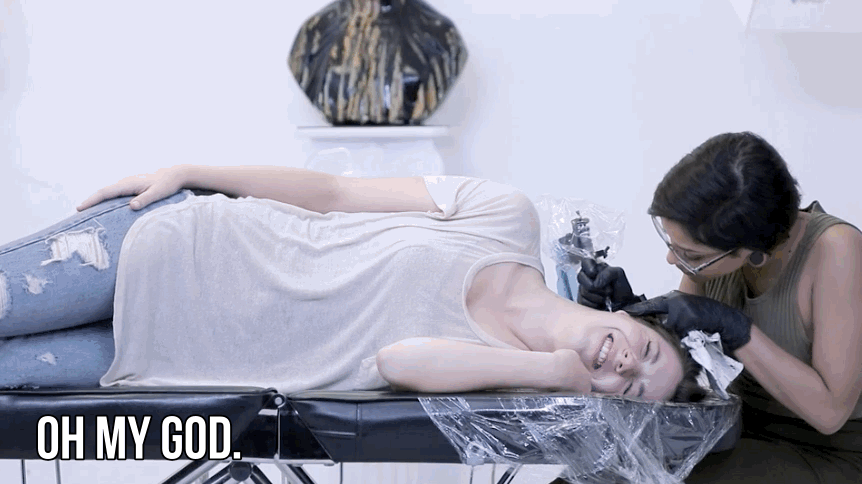 Bent-over-Tink transformed into a beautiful sparrow.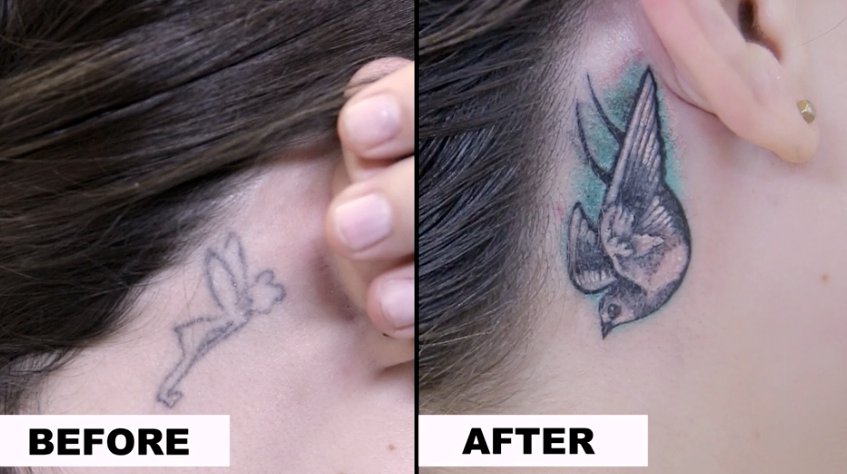 And the Paramore lyrics were turned into a awesome intricate design.