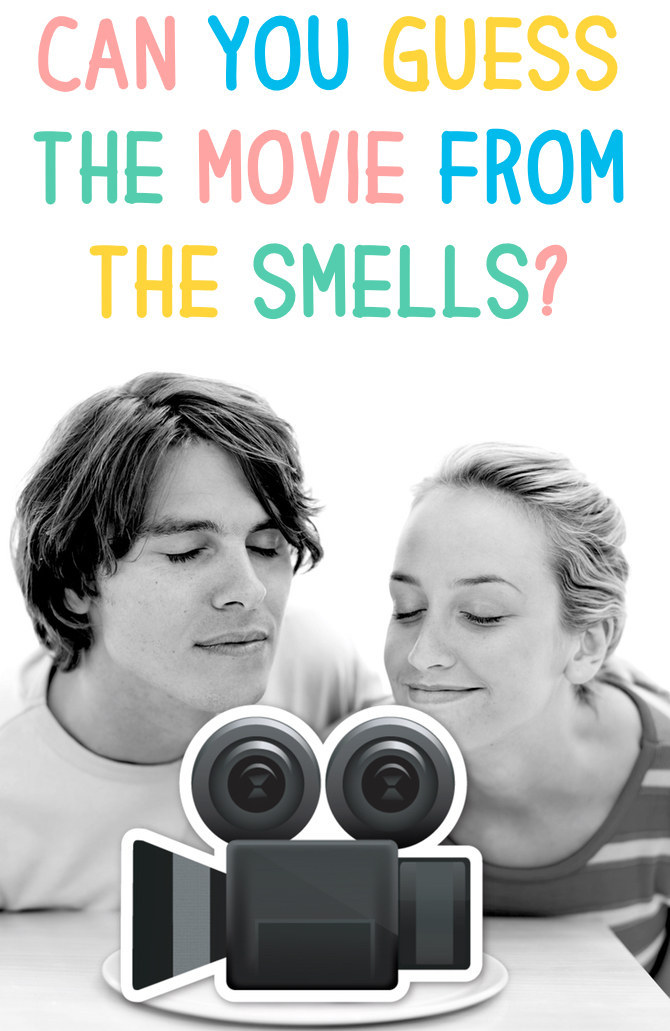 "How do I know what a movie smells like?"
Glad you asked! In this quiz, you'll see lists of ~smellable~ things and four movies—your job is to choose the movie the scents appear in.
For example: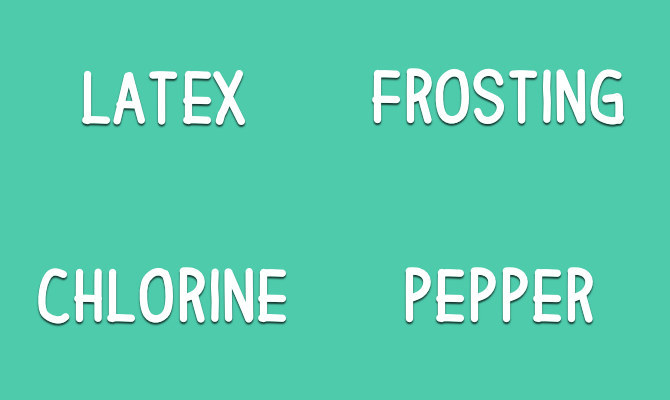 Mrs. Doubtfire, of course!
Get it? Good. Now on to the quiz!
1.

These smells are from Dirty Dancing.

Baby wears a pair of brand new white sneakers, rehearses a dance in lake water, carries a watermelon, and gets all ~sweaty~ with Johnny to the sweet sounds of Solomon Burke's "Cry To Me."

2.

These smells are from The Wizard of Oz.

Dorothy lives in dusty Kansas before venturing off to Oz (where she encounters a field of poppies, apple-throwing trees, and a man made of straw).

3.

These smells are from Elf.

Buddy eats stale gum on the streets of New York, drinks horrible coffee (masquerading as the BEST coffee), prepares his signature maple syrup spaghetti, and decorates several Christmas trees over the course of the film.

4.

These smells are from Pulp Fiction.

Jules eats a cheeseburger, Mia dances barefoot and snorts heroin, and Butch has a gold watch.

5.

These smells are from Titanic.

Jack and Rose chug beer in steerage on a ship that's at sea. He draws her using a graphite pencil and they have sex in a fancy car with leather seats.

6.

These smells are from You've Got Mail.

Joe and Kathleen both own bookshops, Kathleen loves daisies, Joe eats a caviar garnish, and they both walk down many New York sidewalks.

7.

These smells are from The Silence of the Lambs.

Clarice's hair gets wet from being out in the rain and she encounters several decomposing bodies. Buffalo Bill keeps Catherine Martin in his basement and forces her to put on lotion.

8.

These smells are from Mary Poppins.

Bert is always covered in soot or chalk, the children ingest spoonfuls of sugar, and everyone eats candied apples before singing "Supercalifragilisticexpialidocious."

9.

These smells are from Dumbo.

Dumbo accidentally gets drunk off champagne and sees pink elephants, there's fire in the clown act at the circus, all the animals sleep on straw, and the elephants munch on peanuts.

10.

These smells are from Jurassic Park.

Alan Grant is digging for fossils in dirt when the movie begins, Dennis Nedry steals embryos in a can of shaving cream, Lex has to stop eating jell-o when a Velociraptor turns up, and goats are dinosaur snacks.

11.

These smells are from Home Alone.

Harry's hair catches on fire, Marv steps on tar, Kevin eats pizza and applies aftershave.

12.

These smells are from The Departed.

Billy drinks cranberry juice and has a plaster cast on his wrist, Madolyn refers to croissants as "French doughnuts," and Frank does cocaine.

13.

These smells are from Bridesmaids.

Annie receives a glass of lemonade as soon as she arrives at the bridal shower (and everyone at the shower gets a puppy), all of the bridesmaids come down with food poisoning, and Annie and Officer Rhodes flirt while eating baby carrots.

14.

One Flew Over the Cuckoo's Nest

These smells are from Little Shop of Horrors.

Orin gets high on nitrous, Audrey II craves blood, and there are roses and bags of fertilizer aplenty at the flower shop.

15.

E.T.:The Extra-Terrestrial

These smells are from The Goonies.

The map is printed on *very* old paper, Chunk eats ice cream, Sloth eats candy bars, and Mikey fills his marble bag with gemstones.

16.

These smells are from When Harry Met Sally.

Harry and Sally run into each other on a plane, eat diner food together, and stroll through a leaf-strewn park in the fall. Harry eats grapes during his first car ride with Sally.

17.

These smells are from Clueless.

Cher is a bad cook (she burns cookies) and a bad driver (she burns rubber). Everyone smokes pot at a party in the valley and Cher wears clothing with feather detailing (she also has a marabou feather pen).

18.

These smells are from Juno.

Juno gets an ultrasound, barfs in her stepmother's urn, and drinks Sunny D.. Paulie loves tic tacs.

19.

O Brother Where Art Thou?

These smells are from Alice in Wonderland.

Dodo tries to smoke Alice out of the White Rabbit's house, Alice floats in a sea of her own tears, the cards are painting the roses red, and the Mad Hatter tries to fix a watch with jam.