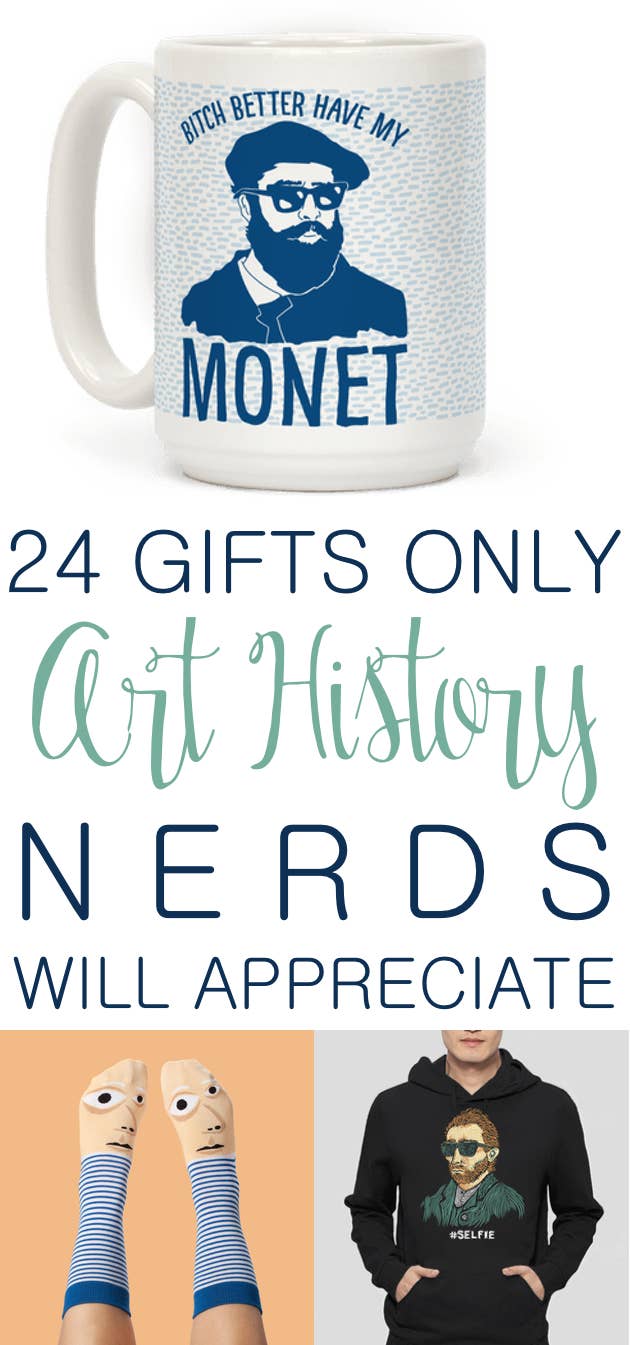 1.
A mug Rihanna would approve of. 2.
A sweatshirt showcasing the master of the (painted) selfie. 3.
A "Venus de Wino" bottle stopper. 4.
A Keith Haring figure with a hangover.
5.
A mug that disrobes a variety of famous nudes when you fill it with a hot liquid.
6.
Socks that will give you Picass-toes.
7.
"The Creation of Adam" shot glasses. 8.
A Salvador Dalí watch (with a rotating mustache). 9.
And some fake facial hair to help you get that signature Dalí look. 10.
A clock that tells you the history of art as well as the time. 11.
A book of art history paper dolls. 13.
A print in honor of a Seurat remix of the famous Doris Day song. 14.
A bumper sticker that's a call to action. 16.
A Dadaist tie. 17.
A mug featuring a more badass version of Da Vinci's "The Vitruvian Man." 18.
An impatient shirt. 19.
Cufflinks decorated with the love child of Ron Swanson and Mona Lisa. 20.
A t-shirt that shows what a drunk Piet Mondrian's work would've looked like. 21.
A message for Jeff Koons. 22.
A collaboration* between Barbara Kruger and John Mayer.
23.
A "Jurassic Pollock" print. 24.
And some Cezanne's greetings to you and yours. Want awesome DIY tips in your inbox three times a week? Sign up for the BuzzFeed DIY newsletter!