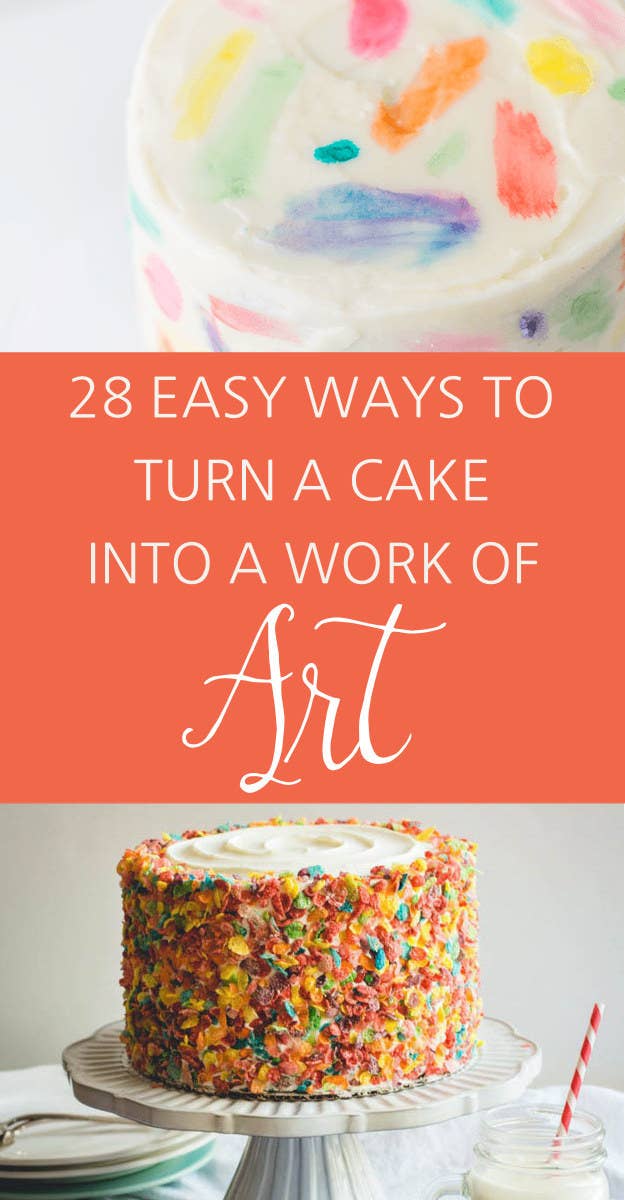 1.
Use Trix cereal to make brightly colored polka dots.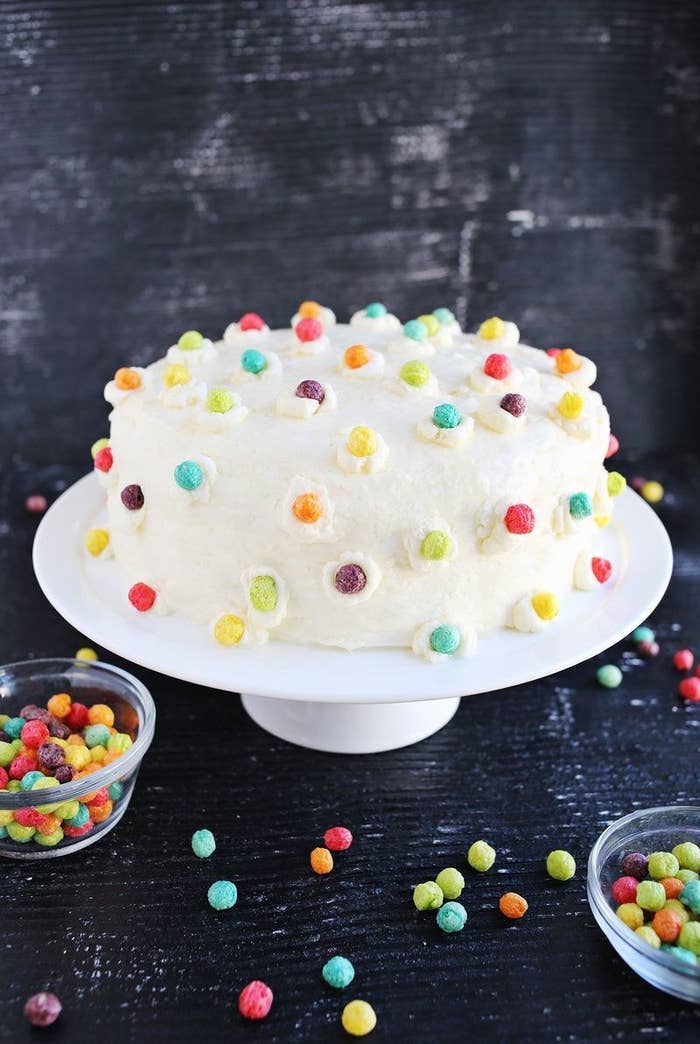 2.
Make stripes with edible glitter for a cake that sparkles.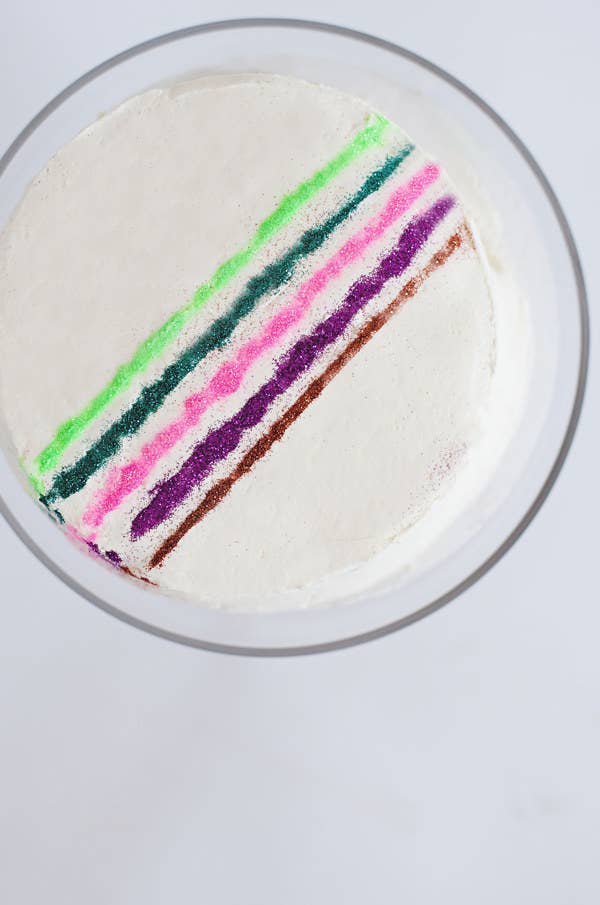 3.
Unwrap some Dum Dums and stick them straight into the cake.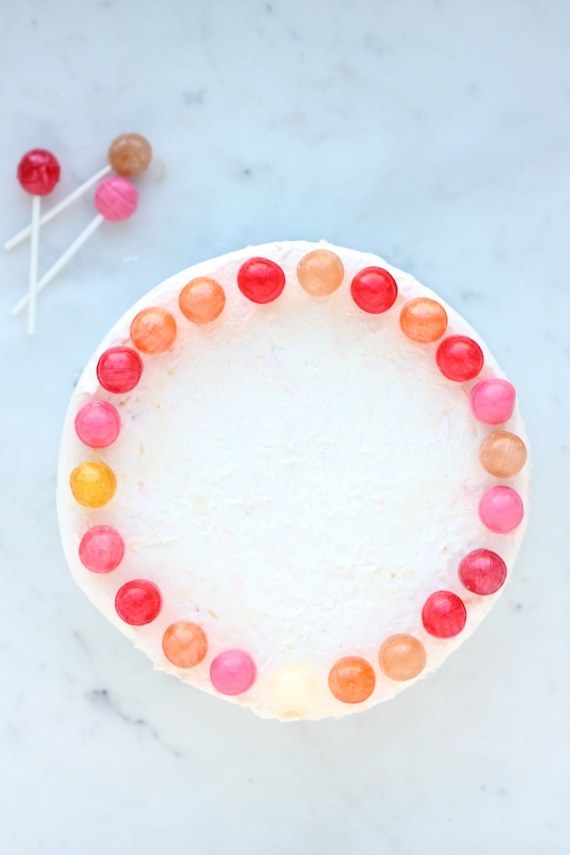 4.
Create a "watercolored" cake using gel food coloring and a paintbrush.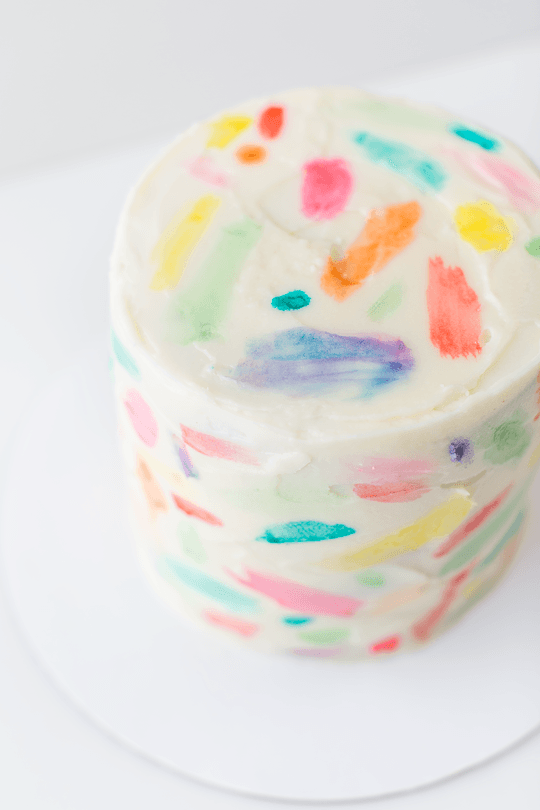 5.
Cut some rainbow Twizzlers into pieces and use them to make an edible garden.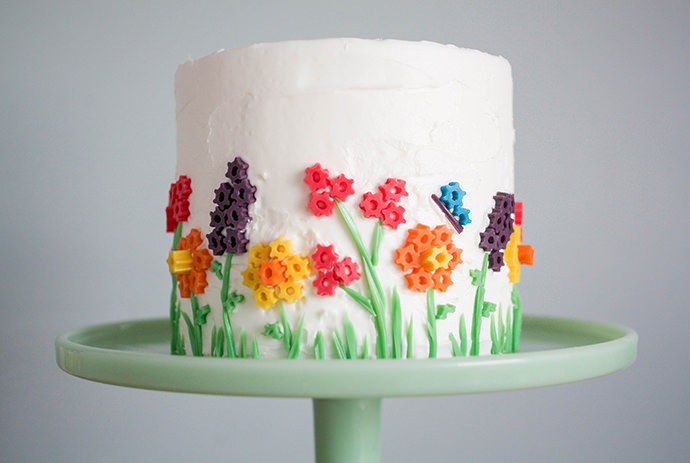 6.
Make a row of blossoming cookies.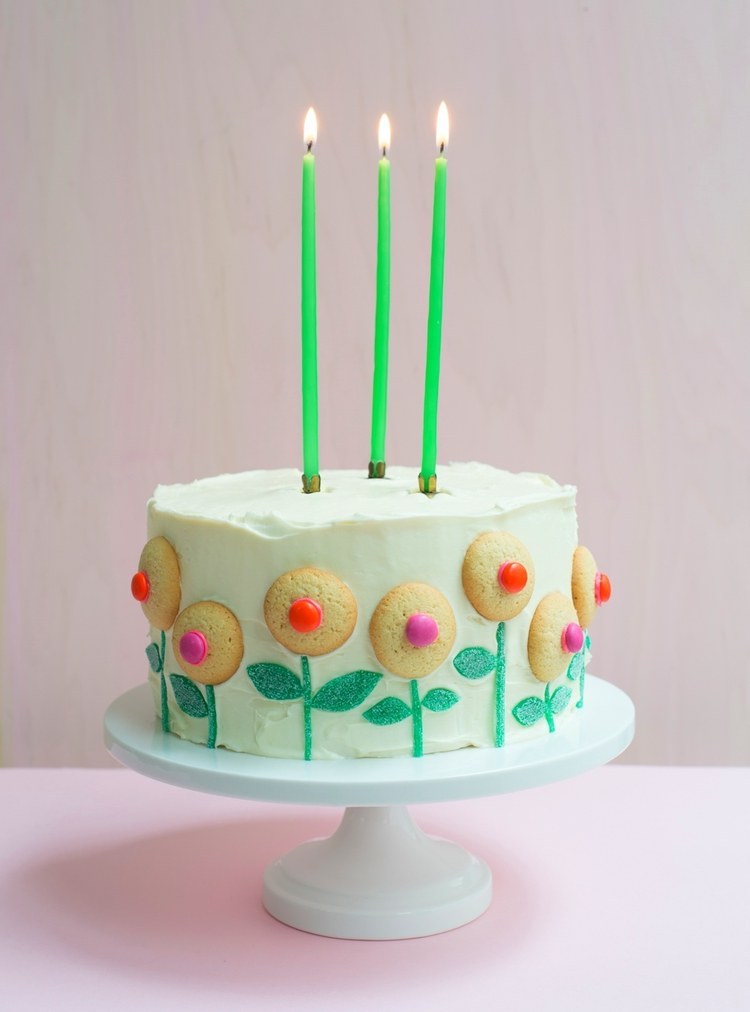 7.
Or use *actual* flowers (the edible kind).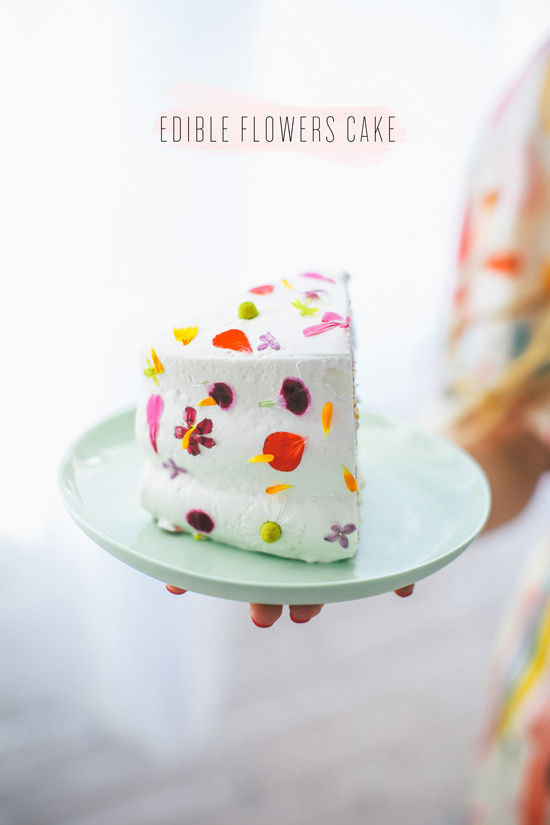 8.
Pull a Jackson Pollock and splatter-paint the top of a cake with frosting.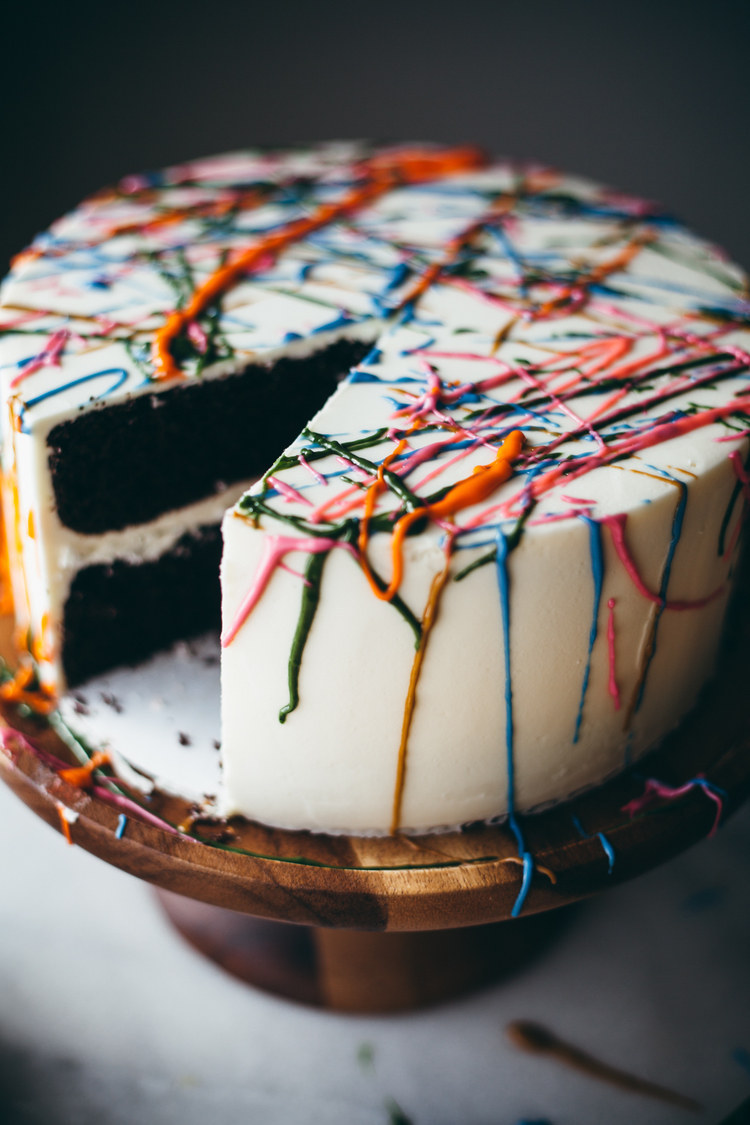 9.
Head to the farmers market to get the decorating ingredients for this fruity cake.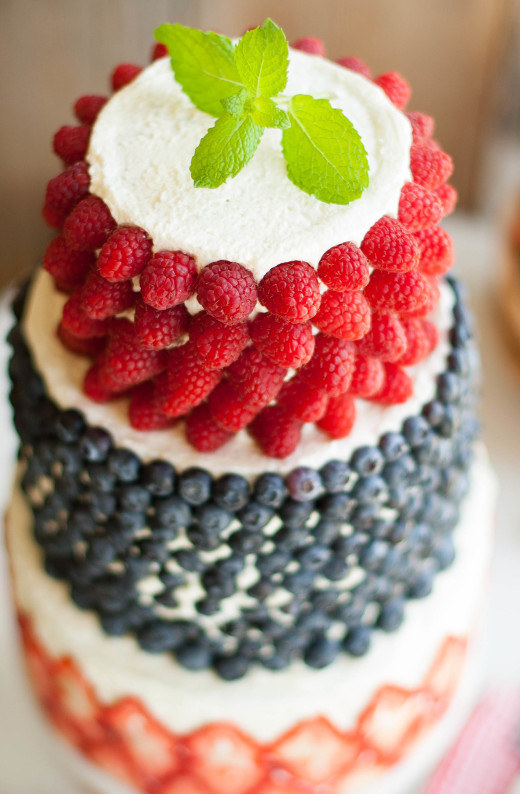 10.
Make some buttercream frosting in a variety of colors and use a decorating tip to completely cover a cake with stars.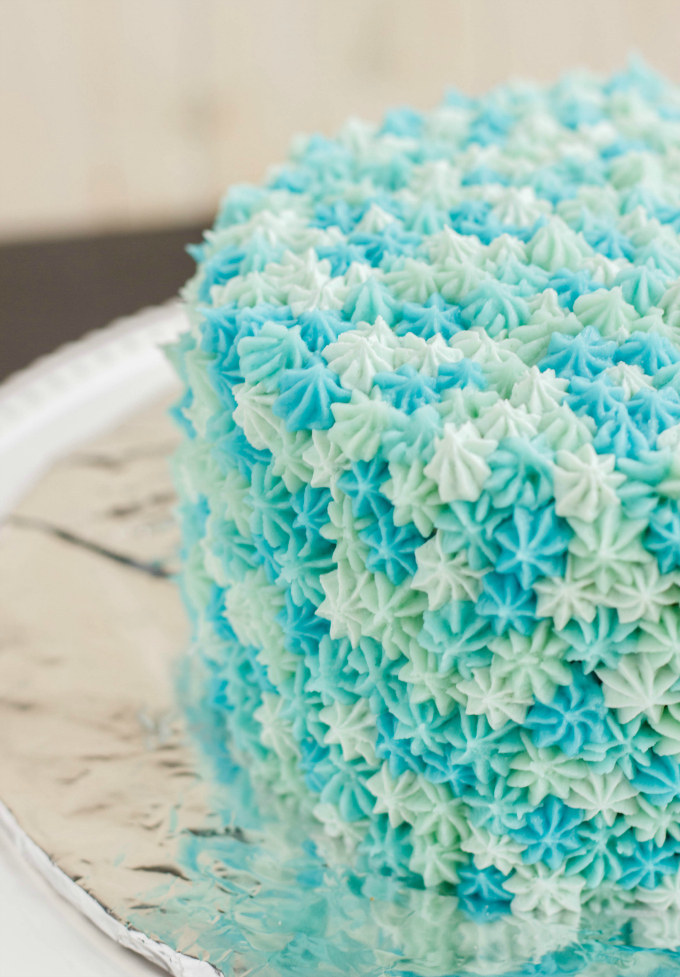 11.
Can't get enough gummy bears? Cover an entire cake with them!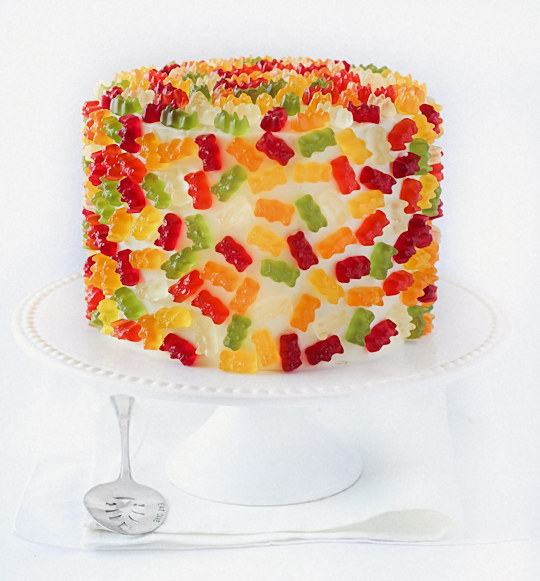 12.
Prepare a cake that combines breakfast with dessert and use Fruity Pebbles as a topping.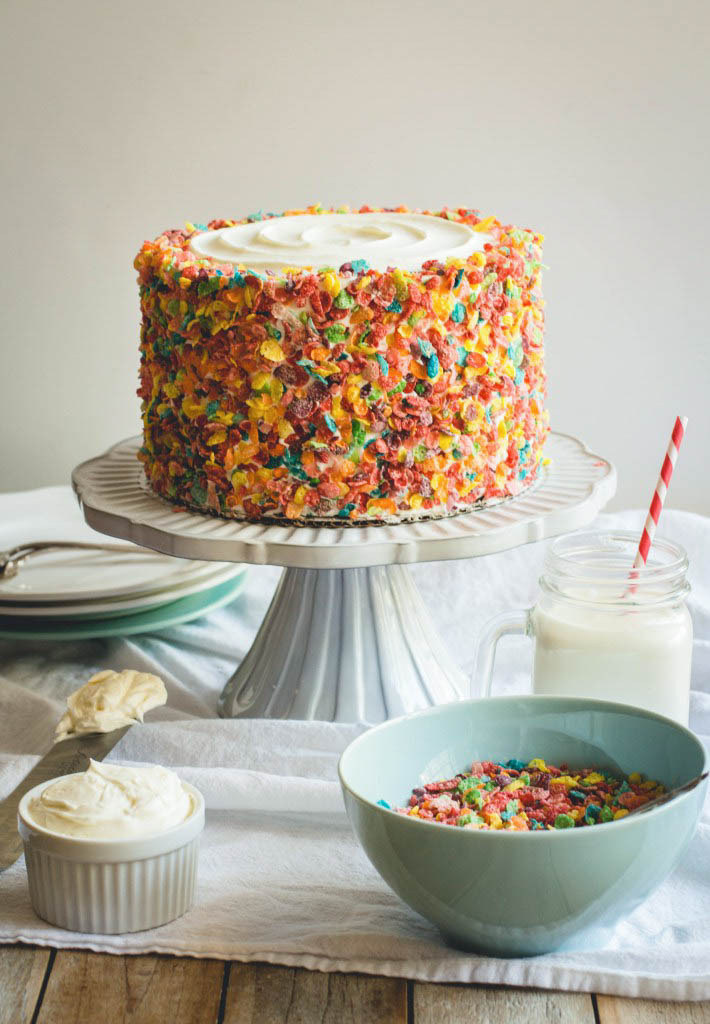 15.
"Embroider" a cake with sprinkles.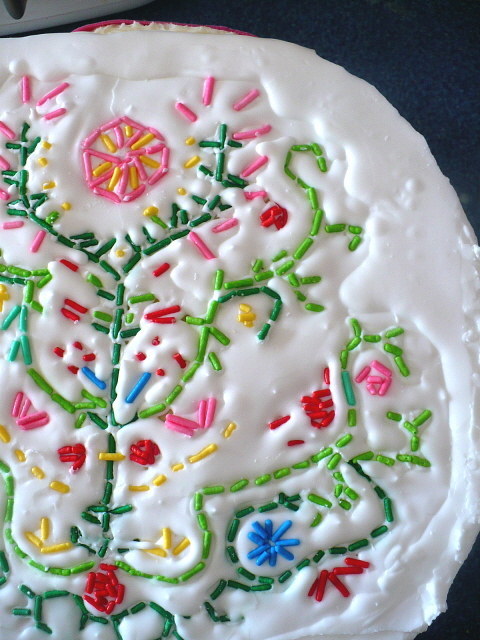 16.
Use M&M's to top your cake with a pattern.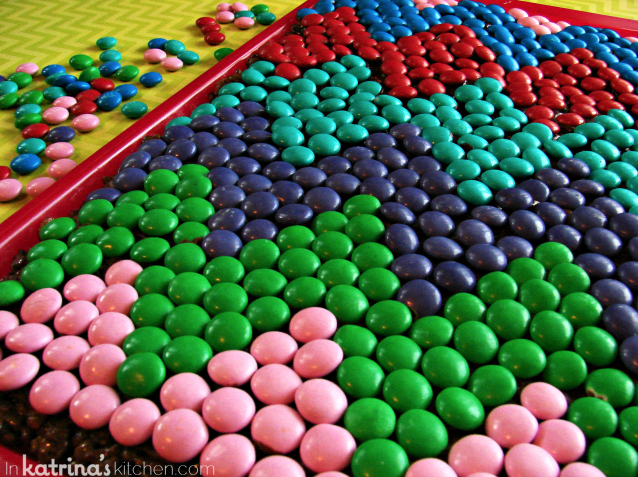 17.
Create number-shaped, confetti-covered marshmallow toppers.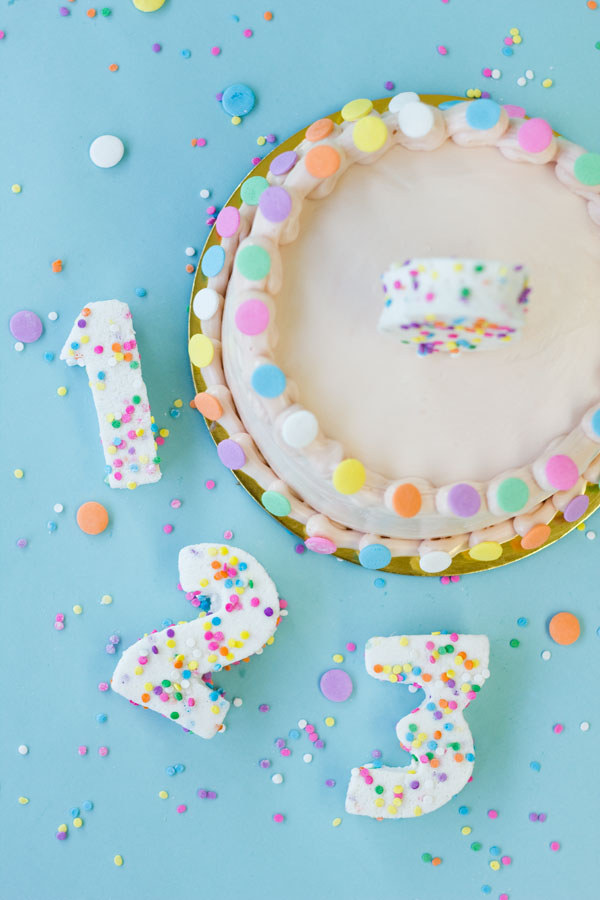 18.
Or use a stencil to make a number using powdered sugar.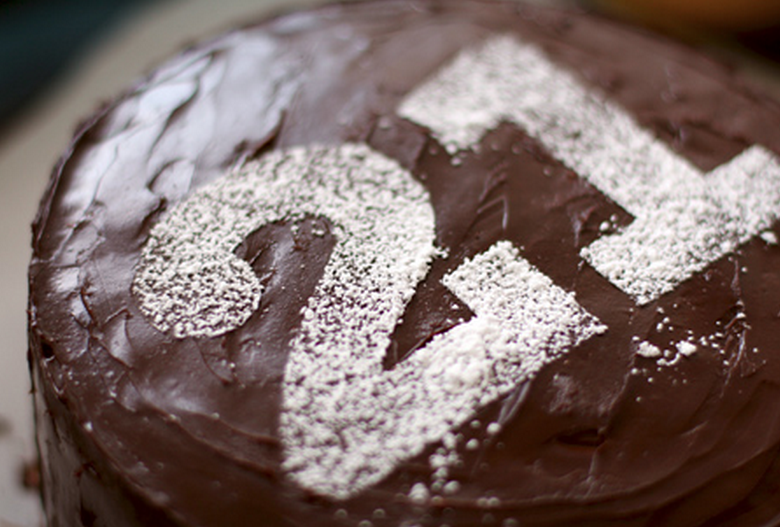 19.
Put those fruit snacks in your cupboard to good use and turn Fruit Roll-Ups into bunting and Fruit by the Foot into bows.

20.
Surprise a wannabe astronaut with a cake that looks like the moon.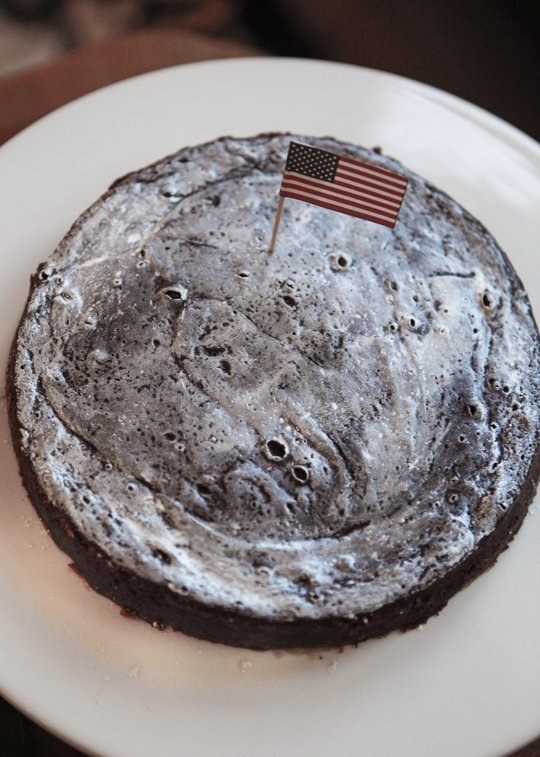 21.
Use cookie cutters to decorate neatly with sprinkles.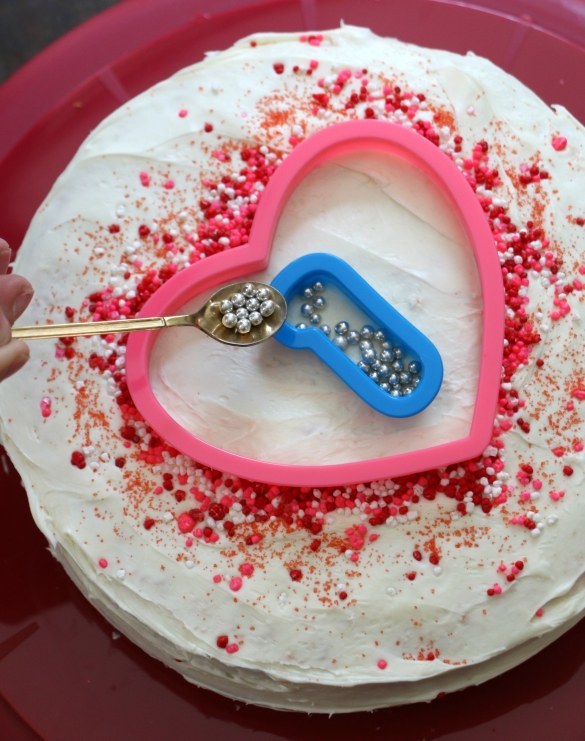 22.
Make your own chocolate cake toppers using melted chocolate.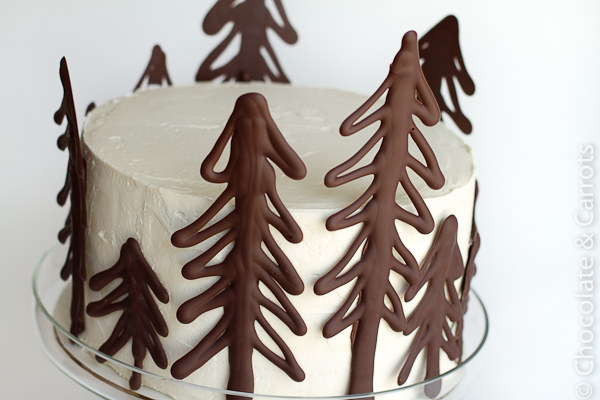 23.
It may look fancy, but you only need some ziplock bags and a spoon to decorate this gorgeous petal cake.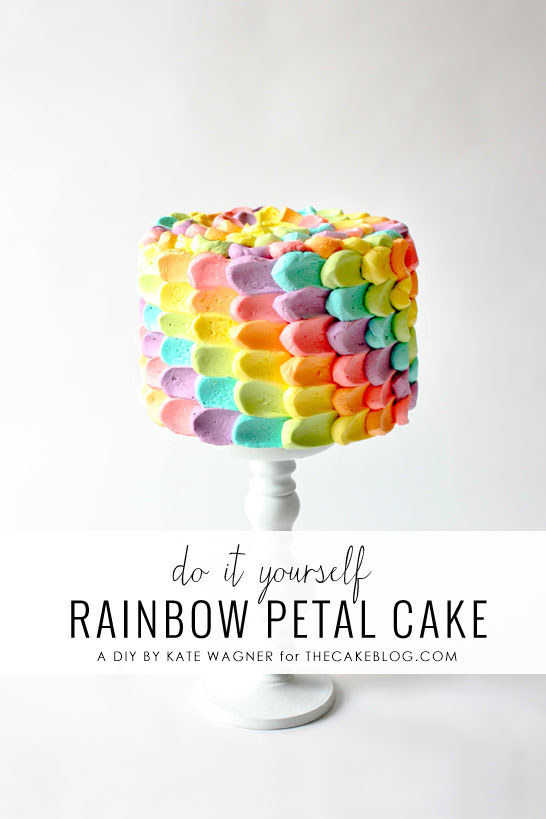 24.
Coat a cake with sprinkles.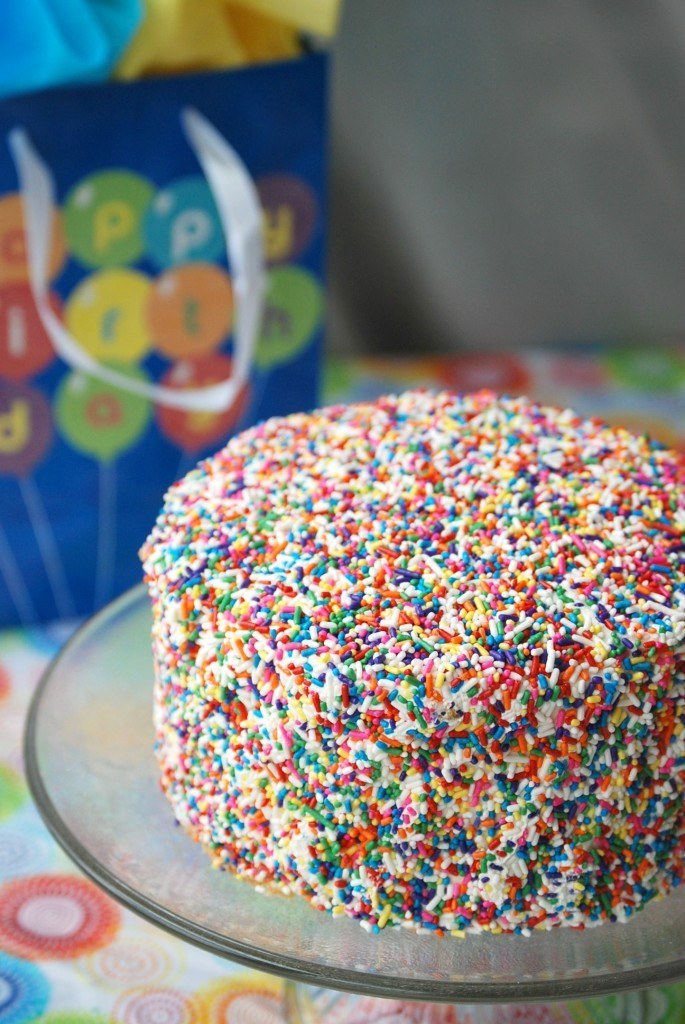 25.
Easily create a gorgeous ombre cake using edible decorating paper and food dye.
26.
Top a cake with delicious "dirt."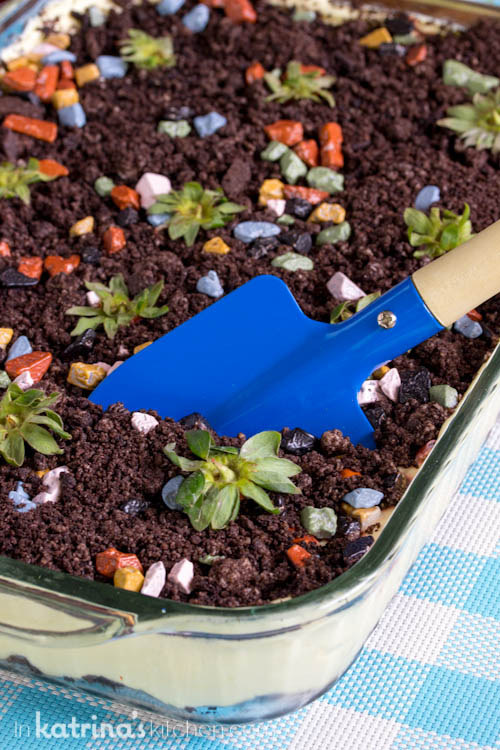 27.
Forgo edible decorations and make some miniature bunting.