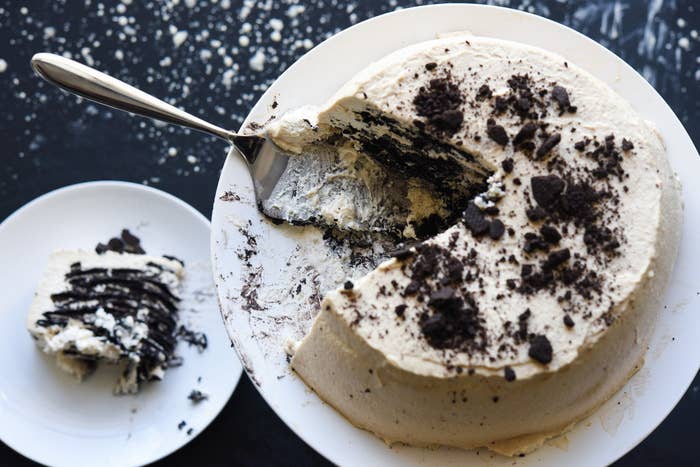 Here's what you need: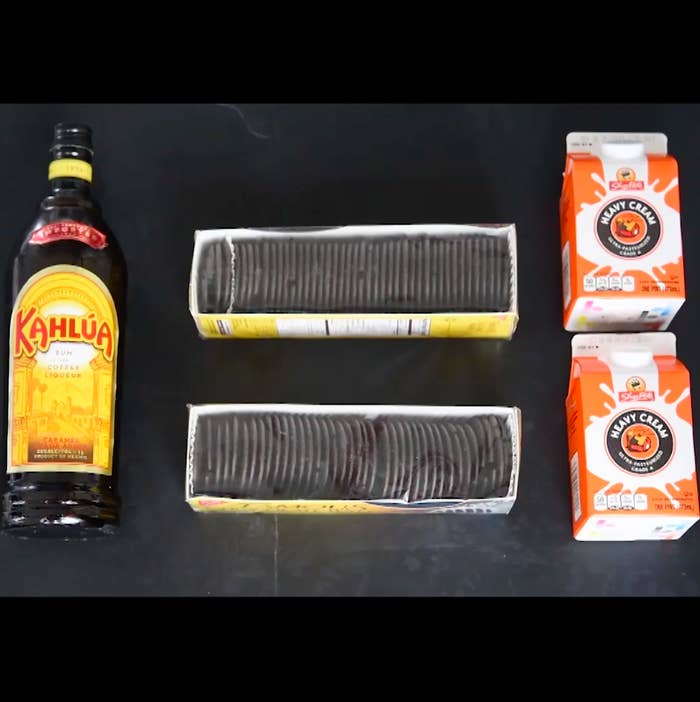 Pour the heavy cream and Kahlúa into a large mixing bowl.
Whip the Kahlúa and heavy cream together until stiff peaks form.
Place wax or parchment paper strips around the edge of the plate so the edges stay clean.
Dollop whipped cream on each cookie, "gluing" the cookies to the plate as you go.
Keep layering cookies and cream until you get the size and shape of a regular layer cake.
Frost the outside with a layer of Kahlúa whipped cream.
Chill the cake in the fridge overnight (or for 8-10 hours).
Pull the wax paper strips from under the cake to clean up the edges.
Crush up leftover cookies and sprinkle them on top of the cake.
Nom away.