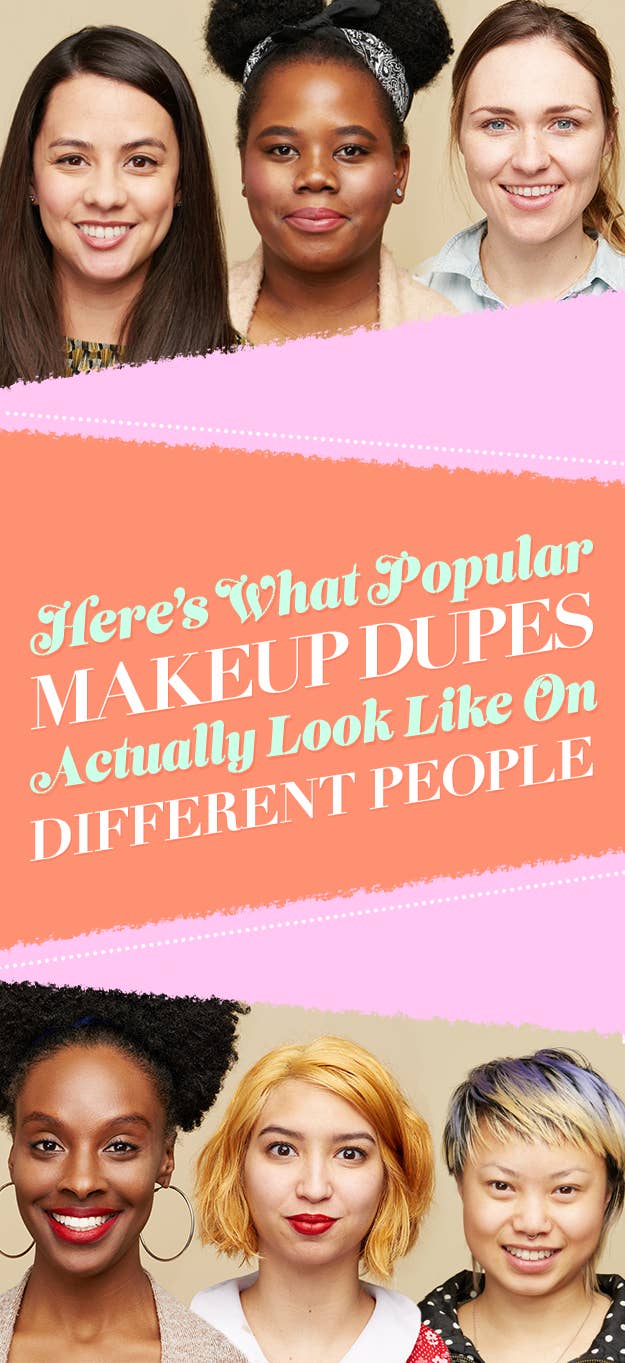 Do popular makeup "dupes" actually work? We wanted to find out.
Makeup is AmAzInG. But it's also sometimes super expensive. Go on Pinterest, and you can find tons of drugstore makeup people claim is ~just like~ the real thing. But do they work on everyone? We decided to test nine common dupes for popular high-end makeup products on a wide range of skin tones and makeup experiences.
The dupes were evaluated on a scale of 0 to 3 stars — one star from each tester if they thought it was a good match for the high-end product. They judged on pigmentation, application, and how it lasted throughout the day.


So, what are we taking away?
* If you're just trying something out, start with the dupe. When testing a new color or makeup ~lewk~, start with the cheap version. And then when you're ready to commit, it may be worth investing in a more expensive product.
* Expensive isn't ALWAYS better. Some of the high-end products are more pigmented or longer-lasting, but not necessarily. Value for money is totally a case-by-case situation.
* Decide what works for you. Makeup is personal! Do the research and decide what products are best for you. Maybe you need your makeup to last All Day. Maybe the cheaper color actually looks better on you. Maybe you just need to *treat yo'self* to a schmancy product. Completely up to you!