Make Your Dentist Happy And Get A Sonicare Toothbrush For $120 Off
The Philips Sonicare Diamondclean toothbrush is 60% off for Cyber Monday.
We hope you love the products we recommend! All of them were independently selected by our editors. Just so you know, BuzzFeed may collect a share of sales or other compensation from the links on this page if you decide to shop from them. Oh, and FYI — prices are accurate and items in stock as of time of publication.
I'm going to get right to it: the classic Sonicare Diamond Clean toothbrush is $79.95 right now — that's a whopping $120.04 off the original price of $199.99. I! Know!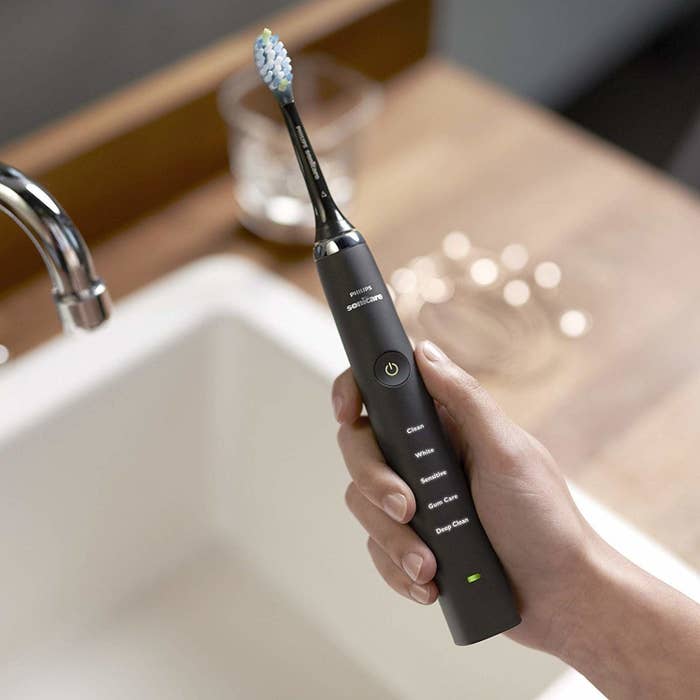 Your dentist (and you) are going to be so happy at your next checkup. Let's break down why it's great real quick:
1. It has five brushing modes (clean, white, sensitive, gum care, and deep clean) so you can customize your ~brushing experience~ depending on what you need most for your mouth bones.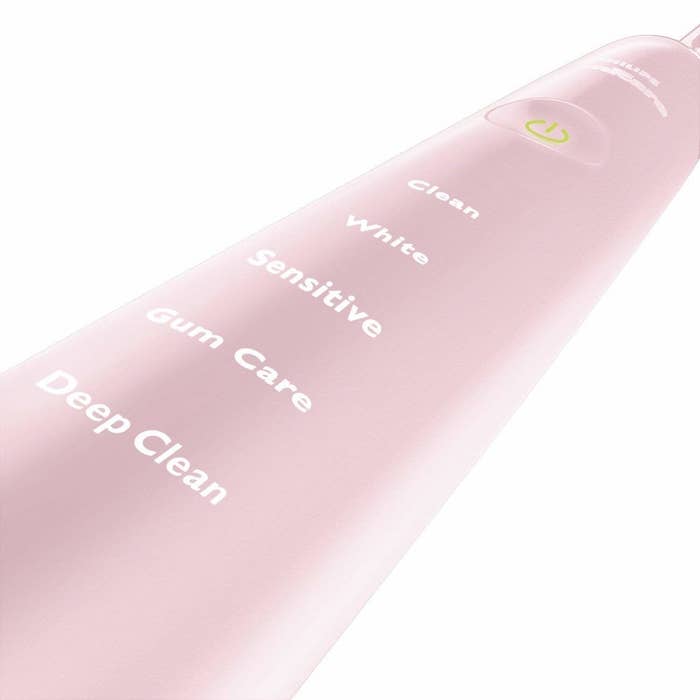 2. It has a two-minute timer broken down into four 30-second chunks so you know how long you NEED to spend brushing, and space it out among your four ~mouth quadrants~ accordingly.
3. It comes with a charging glass(!!) you can also use for a quick mouth rinse — seriously, how cool is that — and a travel case so you can keep your oral care routine while traveling.
4. It fits all the Philips Sonicare click-on brush heads so you can *further* personalize your brushing preferences.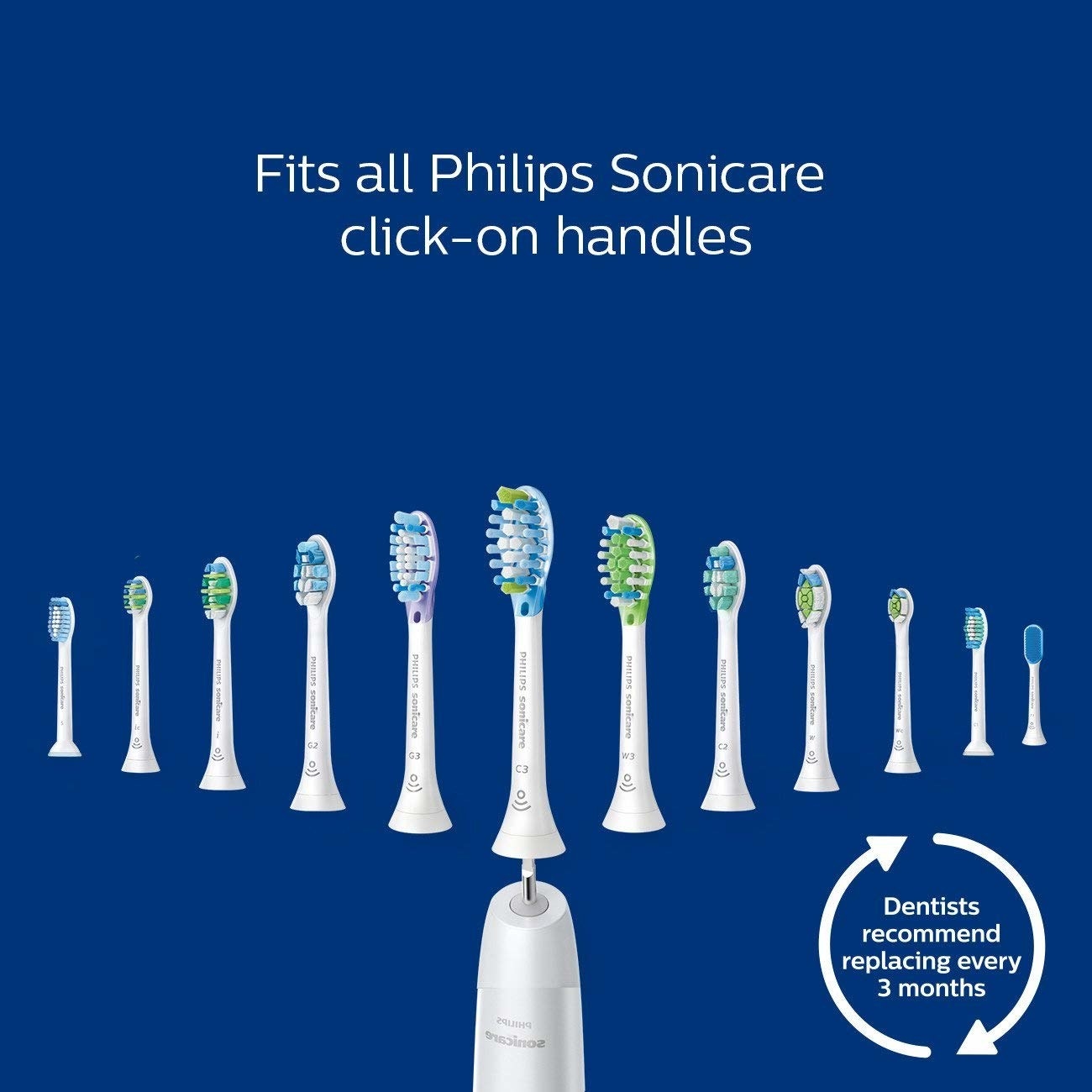 5. It comes in black and pink, because why shouldn't your toothbrush be cute?? Look how happy this guy is to have a chic LBT (little black toothbrush).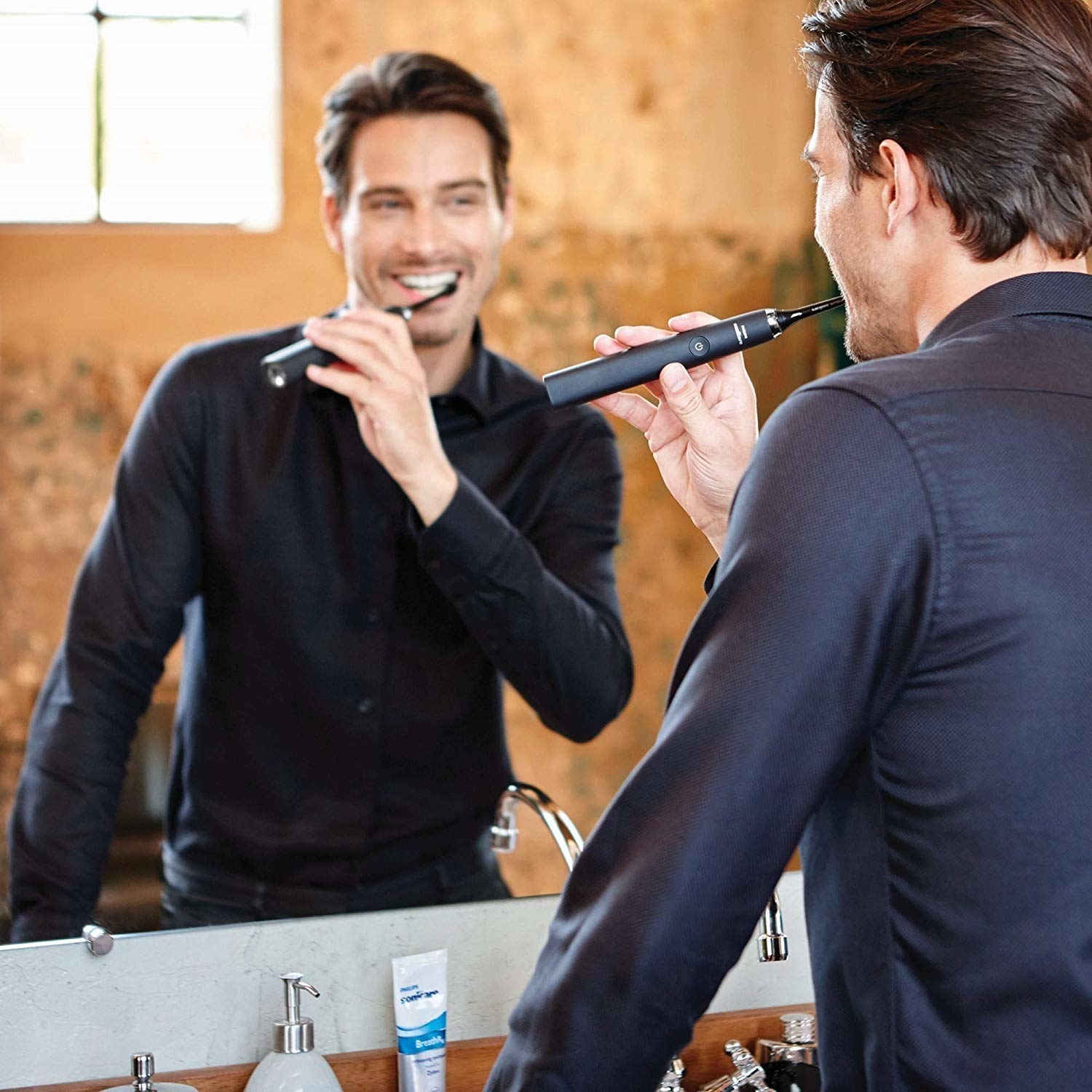 Need more? Let's check out a couple promising reviews:
"After seeing this on sale, I finally made the leap into an electric toothbrush. Every time I'd go to the dentist, they'd tell me I was brushing too hard despite using soft bristles. The first time I used this, my teeth felt like they had a professional cleaning. I've been using the 'gums' setting since I haven't been flossing as much. The small profile of the top makes it easy to reach the back teeth. There's also a timer that vibrates (not sure on how long the timer is) to remind you to switch where you're brushing. I always zone out when I'm brushing my teeth and next thing I know I've been brushing the same side the entire time. Little things like that make it a better experience. The case it comes with is pretty nice for traveling. It's easy to place on the charging stand and is sturdy. There's a nice little indicator light that comes on to let you know it's charging. Debating buying one for my gf next time it goes on sale!" —Keeney
"This is a game changer. I resisted spending the money on a nice electric toothbrush for years. No comparison between this and basic store bought electric brushes. My teeth are so clean and I received two random comments about my 'nice teeth' the week after I bought this. How random! I will never go back to a regular toothbrush. Worth every penny!!!" —Jessica Moore
"I have been using it for almost two weeks and can already see a huge difference in my gums. They have stopped bleeding and plaque has been much less. My dentist has been recommending it to use this for months now and I'm glad I was able to get it for Thanksgiving at a great price." —Amit D
"This thing earned me my very first good report card at the dentist that I've had in years. I've had lots of medical problems since I was 16 and I honestly stopped caring about my teeth for a long time and I paid for it and I continue to pay for it no matter how much effort I was putting in on them. No matter what I did, I'd have inflamed gums and tons of 4's when measuring my gums. The only thing my dentists could suggest was to buy whatever they were being paid to push at the time and not necessarily what would be best for my teeth. After a particularly bad visit to the dentists. I read a thread on Reddit and this device was highly recommended. You can't fake that level of endorsement. Three months later, I'm getting oodles of 2's and 3's with very few 4's on my gum measurements (I only remembered to use this thing half of the time too!). My hygienist asked me what I changed and I proudly told her about my Sonicare. This thing has a setting for everybody. Its super easy to charge. Its portable so I can take it to work with me and brush with mouthwash after meals. I can't stop raving about how amazing this thing is. I thought my situation was hopeless. Thank you!" —Amazon Customer
Make those chompers chipper and get your Sonicare Diamondclean toothbrush for $79.95 (again, that's 60% off).
Shopping for something specific? Check out BuzzFeed Reviews to find the best things for every budget!