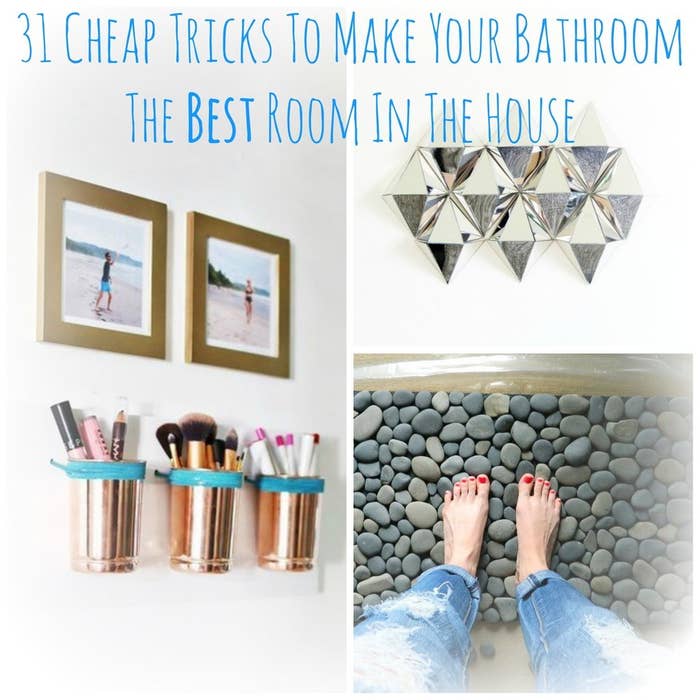 1.
Belt your best Beyoncé impression behind a stenciled-lyric shower curtain.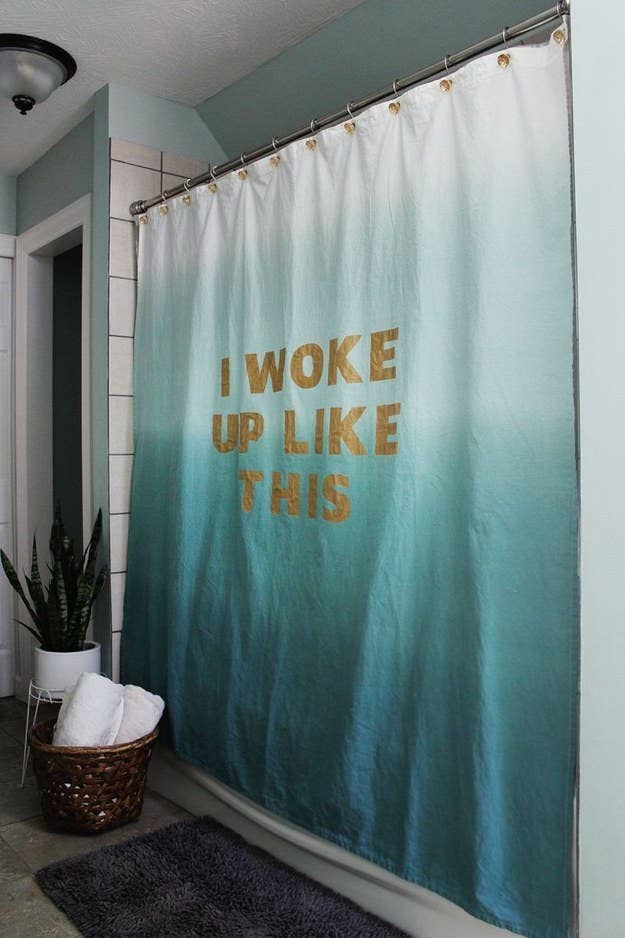 2.
Make cold tile floors 110% cozier with a pom-pom rug DIY.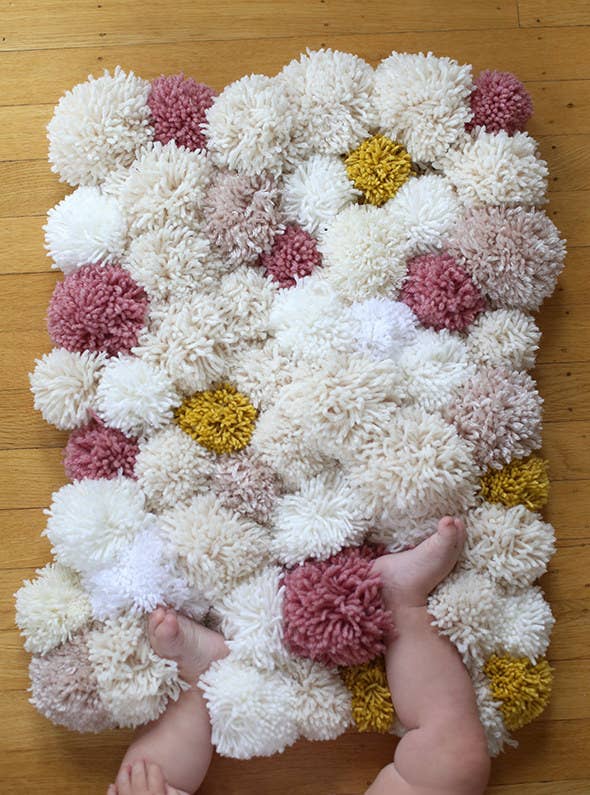 3.
Pour your hair potions into uniform bottles for ultimate zen.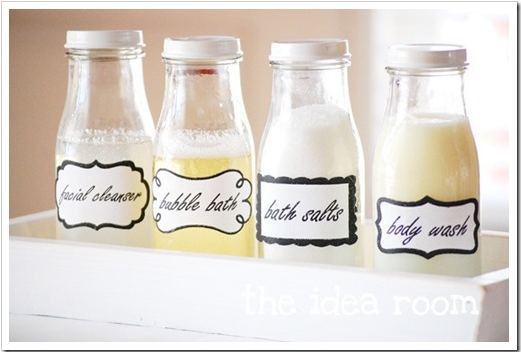 4.
Make this schmancy-looking bathroom organizer with things from the dollar store.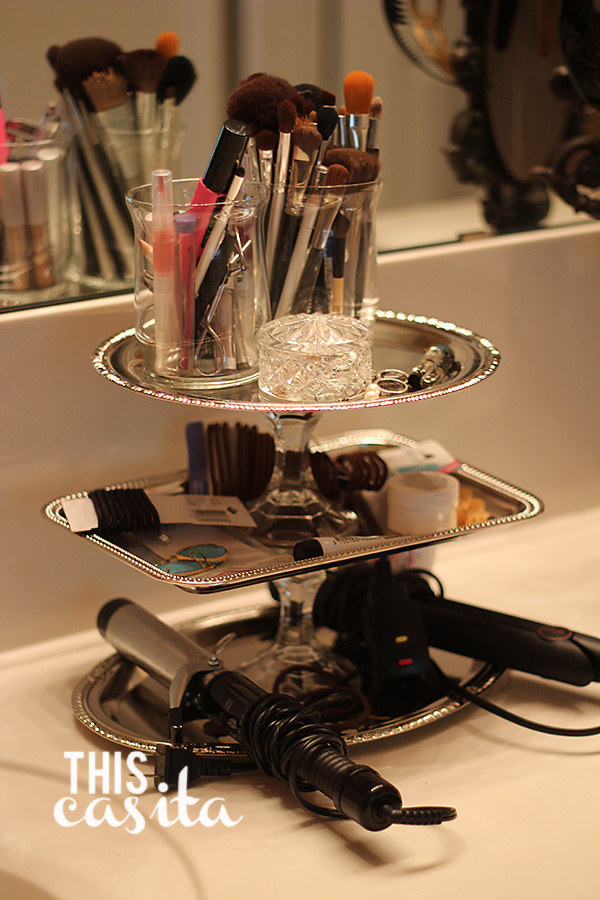 5.
This Ikea hack mirror will class up any powder room.
6.
Use a curved shower rod for a bigger-feeling shower.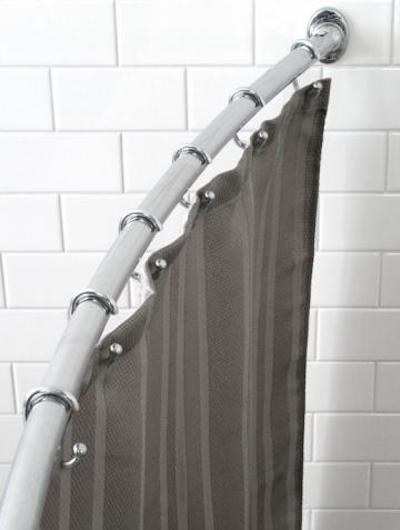 7.
And use two shower curtains for a grander tub.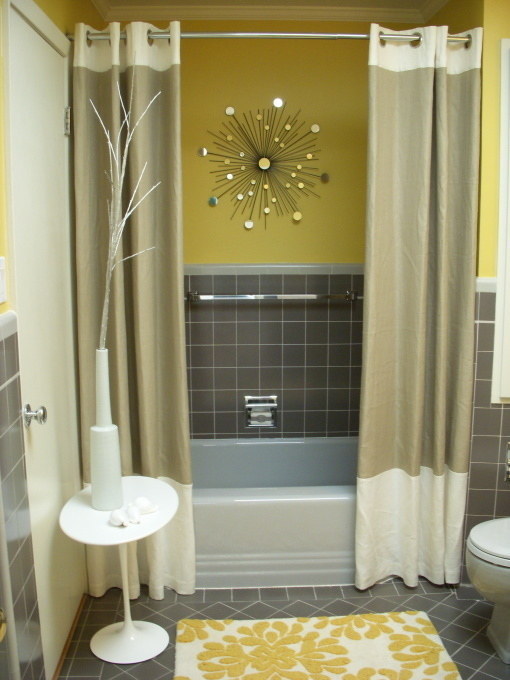 8.
Hang towels on a decorative ladder for a rustic storage option.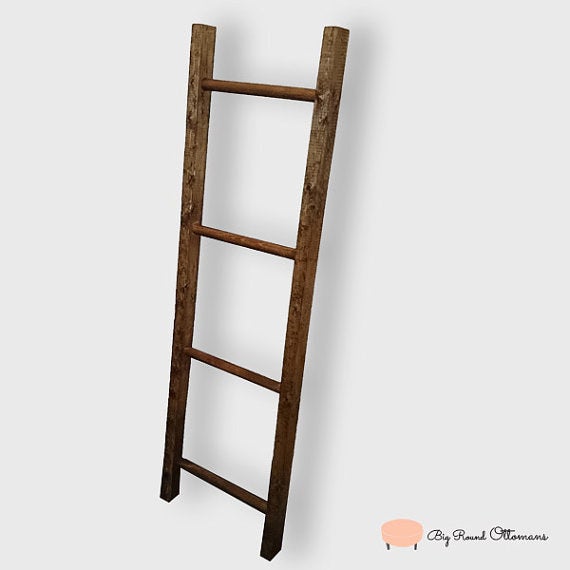 Bonus points for not having to drill any more holes in the walls. You can find them on Etsy for as cheap as $24.
9.
Hack your shower storage by adding a second curtain rod.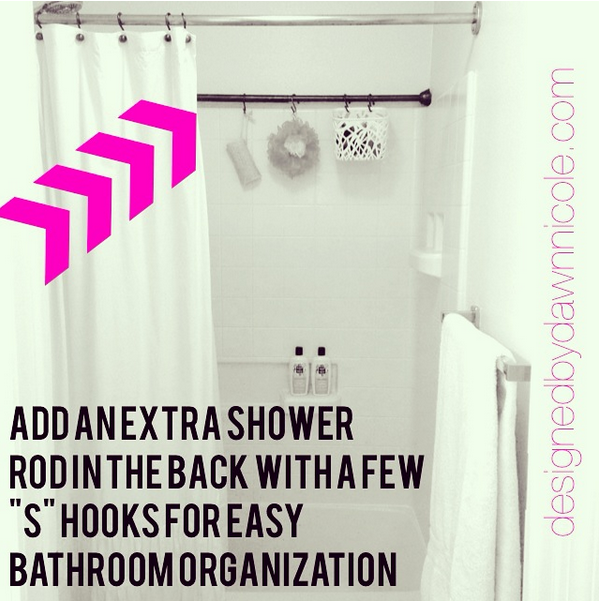 10.
Get the spa experience with a DIY pebble bathmat.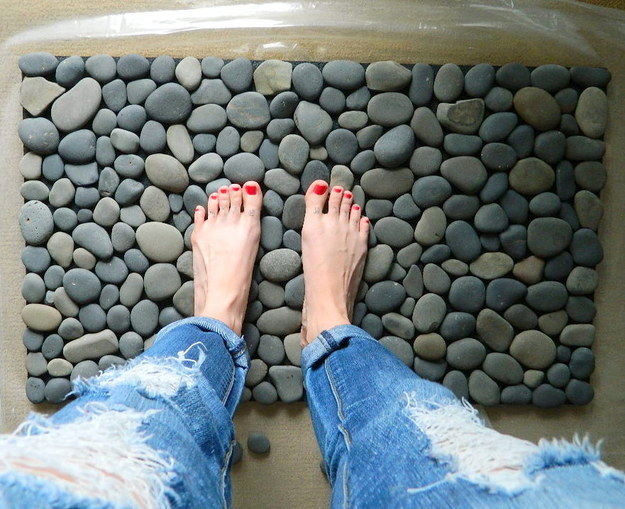 11.
Put your mouthwash in a cut crystal decanter.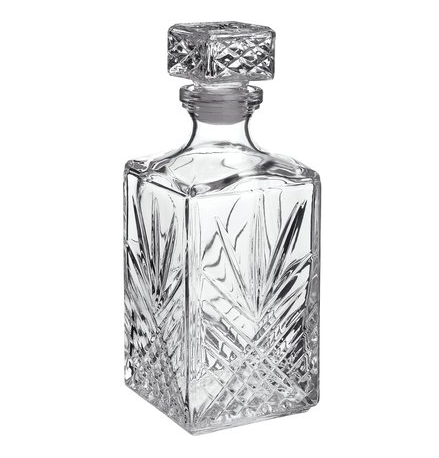 12.
Make a cheap and easy bathtub tray for wine + book baths.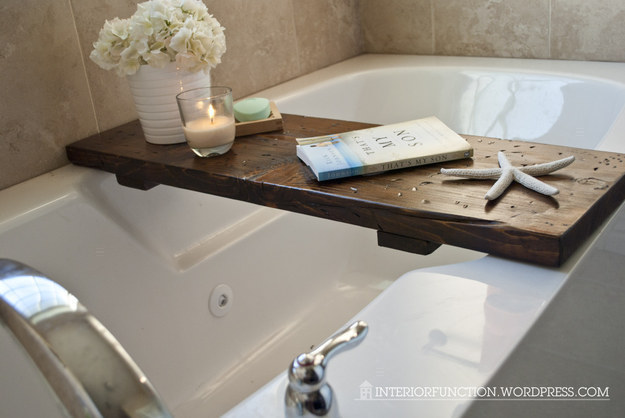 14.
Give a standard bathroom mirror a makeover with a brightly colored frame.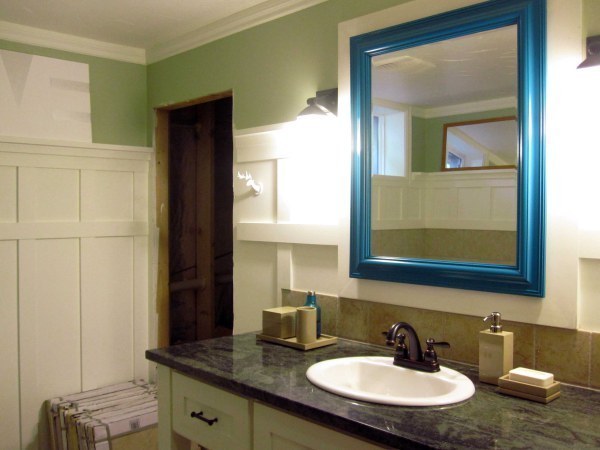 15.
Move the shower caddies under the sink for storage that will actually stay de-cluttered.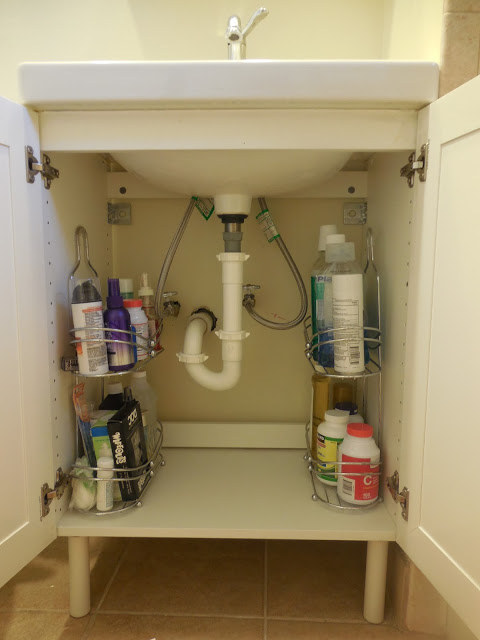 16.
For a tiny bathroom, combine wall decorations with storage by making pretty copper makeup cups.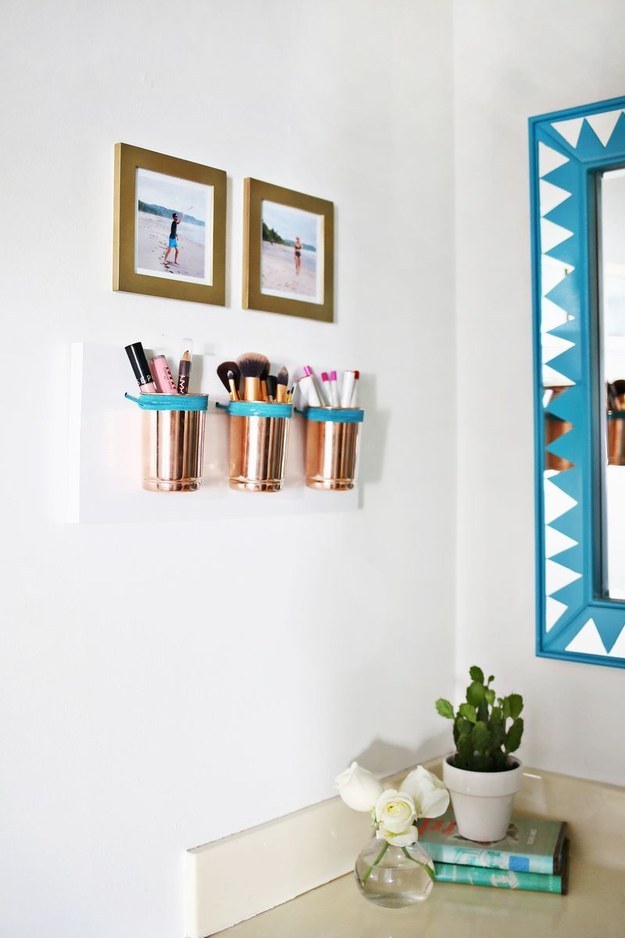 17.
Make your bathroom ~extra private~ by frosting windows using contact paper.
18.
Keep curling irons stowed neatly in mounted PVC pipe.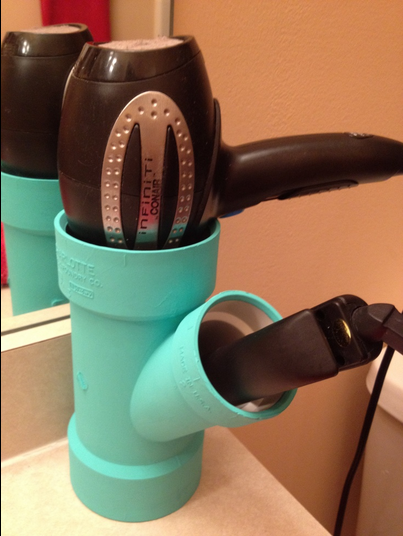 19.
Add some rustic charm with a DIY pallet shelf.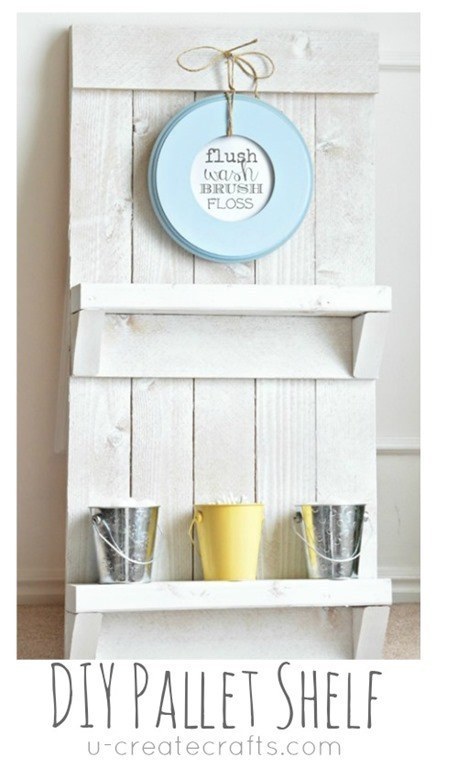 20.
Get the look of granite without tearing out your bathroom — with just a coat of paint.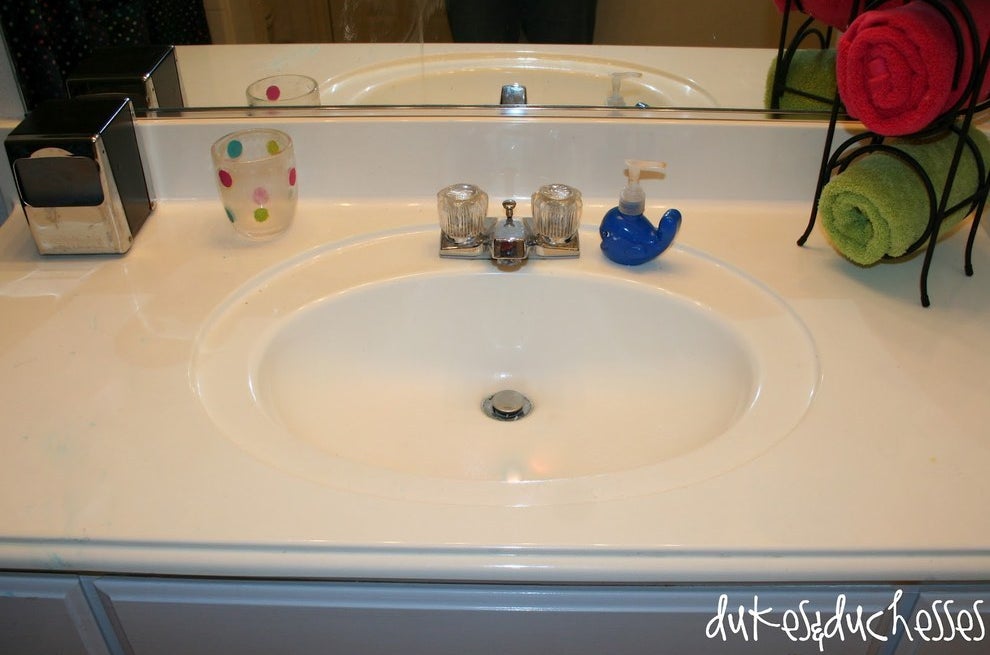 21.
Turn a reclaimed window into a medicine cabinet.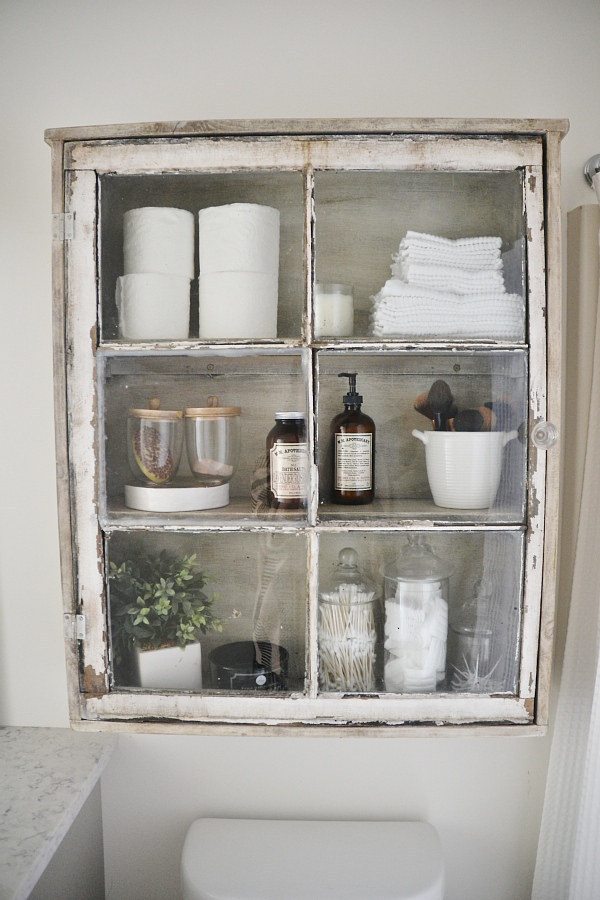 22.
Forget your forgetful mornings with a DIY vanity whiteboard.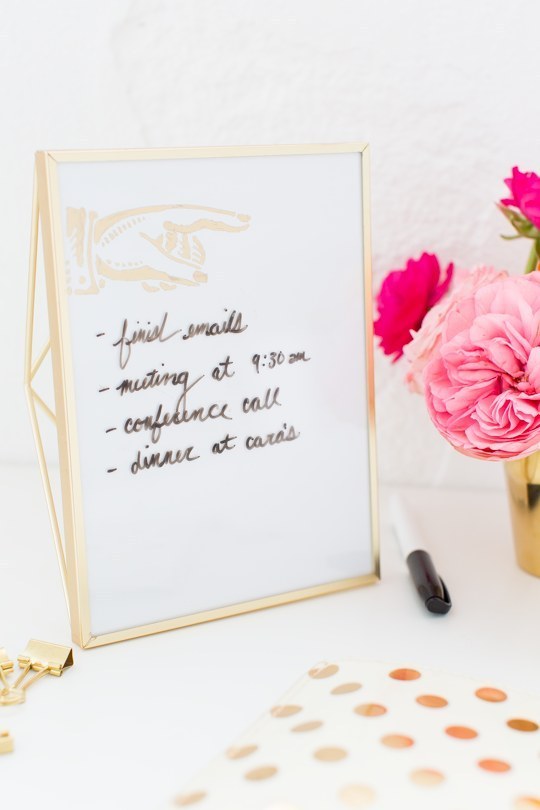 24.
Make this DIY glass top vanity to actually see all the cosmetics you own.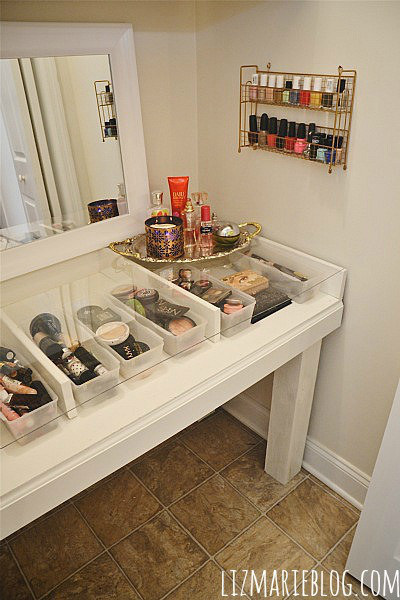 25.
Craft geometric mirrored accents to decorate small bathroom wall areas.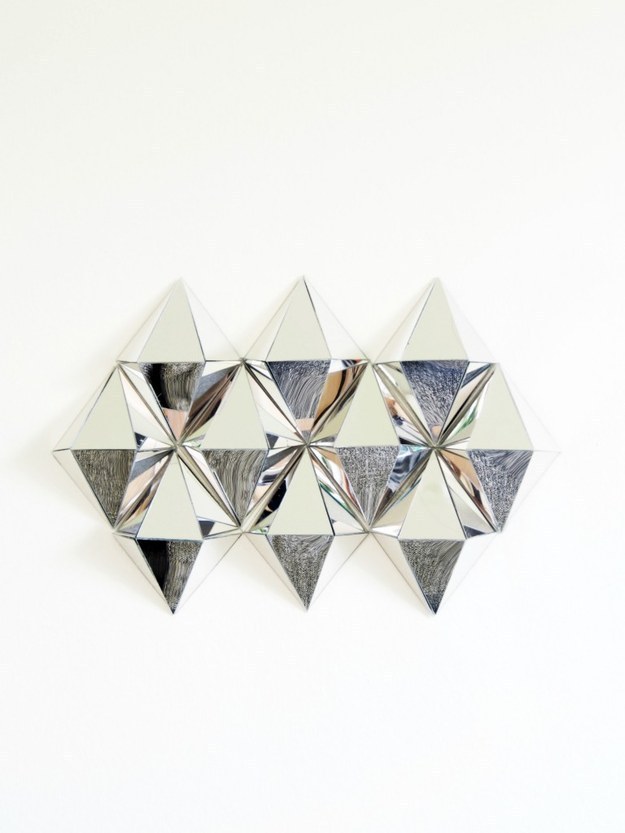 26.
Give cheap thrifted or dollar store-glass trinkets a milky antique finish.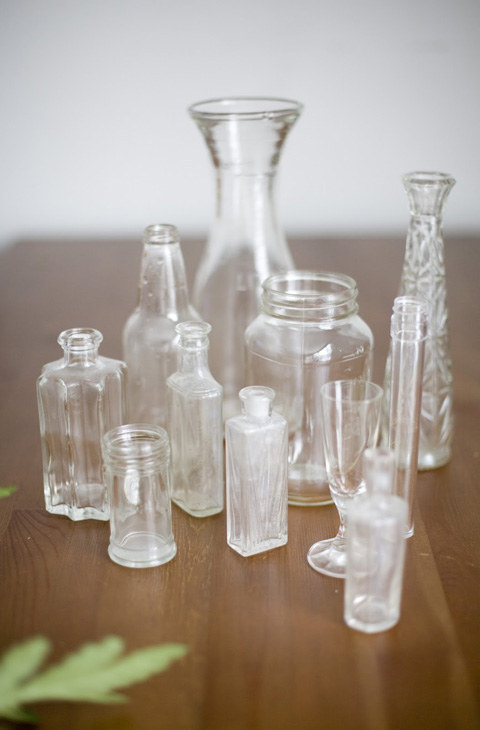 27.
Transform storage with a pop of color on shelf fronts.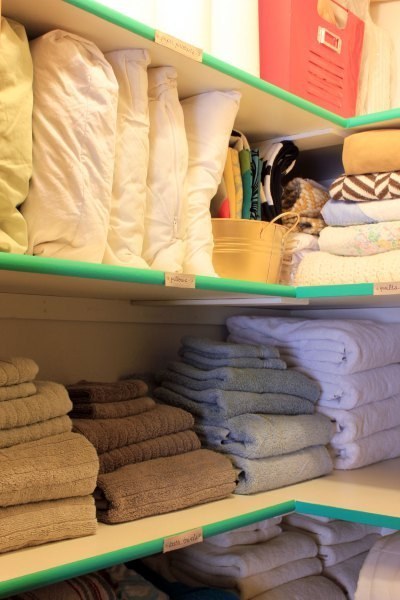 28.
Add some plant greenery for ~freshness~.
29.
Keep guests from tripping in the middle of the night with this unique twinkle-light DIY.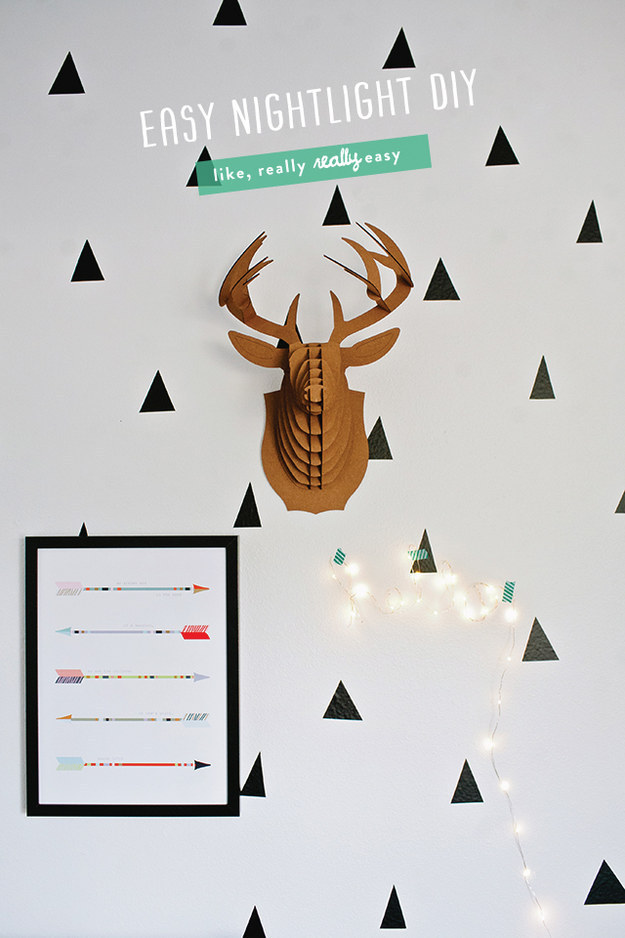 30.
Maximize storage for your prettiest toiletries with interesting shelves.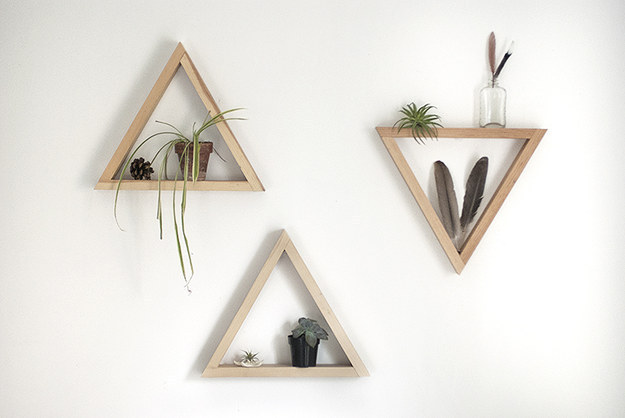 31.
And make visits to the bathroom way more fun with a dino toilet paper holder.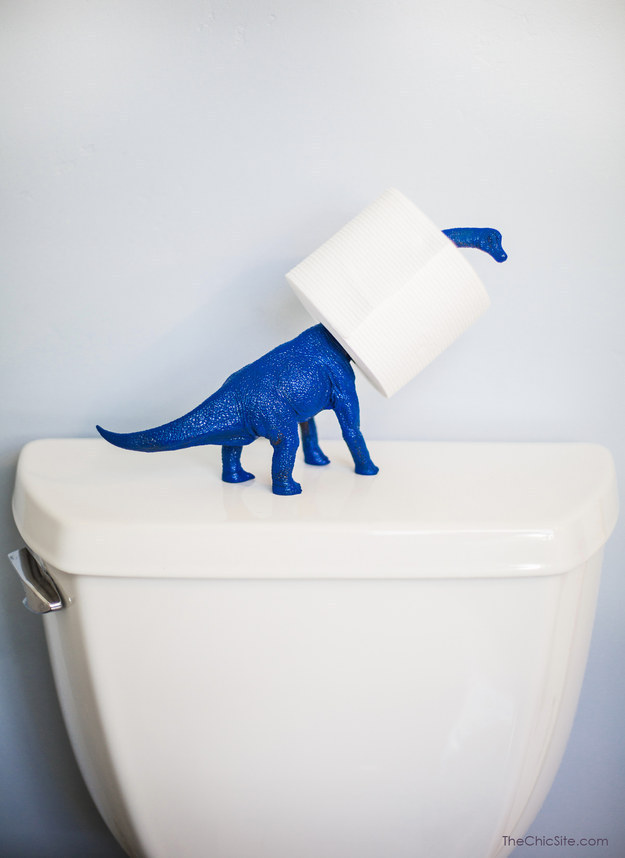 Shopping for something specific? Check out BuzzFeed Reviews to find the best things for every budget!

Want awesome DIY tips in your inbox four times a week? Sign up for the BuzzFeed DIY newsletter!