What is "I crave that mineral," you ask? Here is the post that started it all: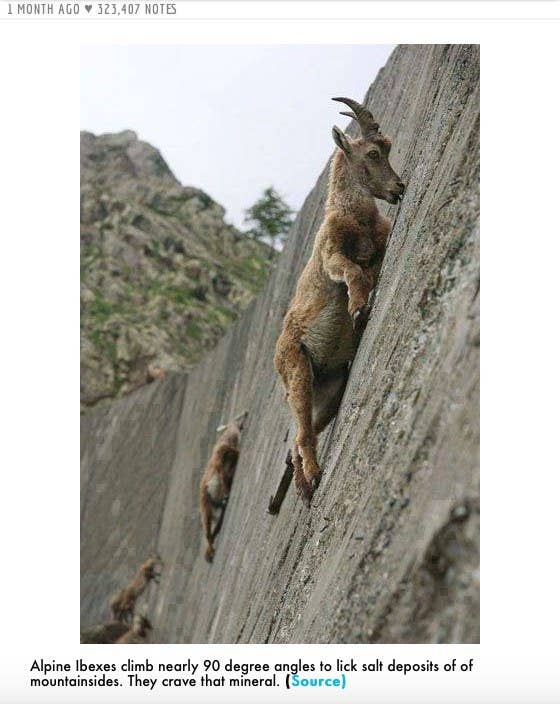 For a while, it was just another Tumblr post going around. But then, things got real...
PEOPLE began to crave that mineral too...

...and babies: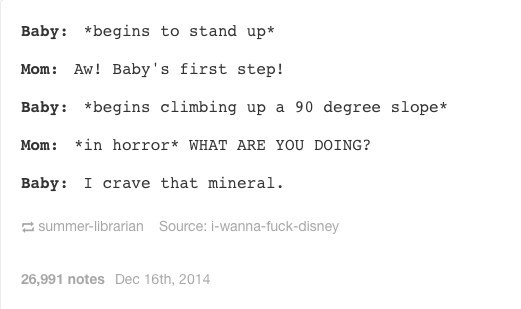 My Strange Addiction was finally explained...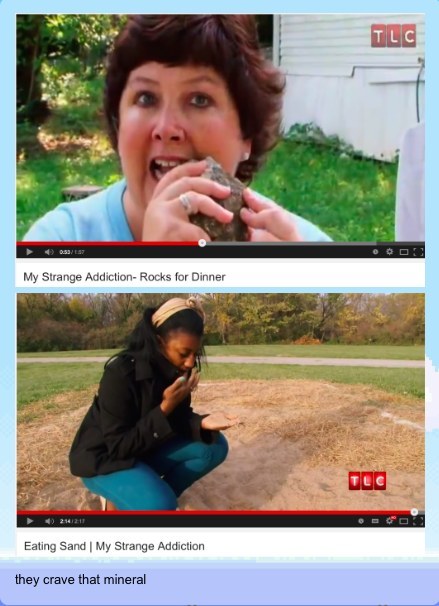 Like the taste of your water?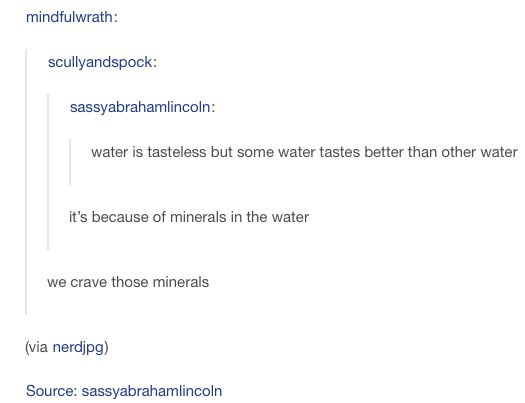 There's even a handy chart to help with food cravings: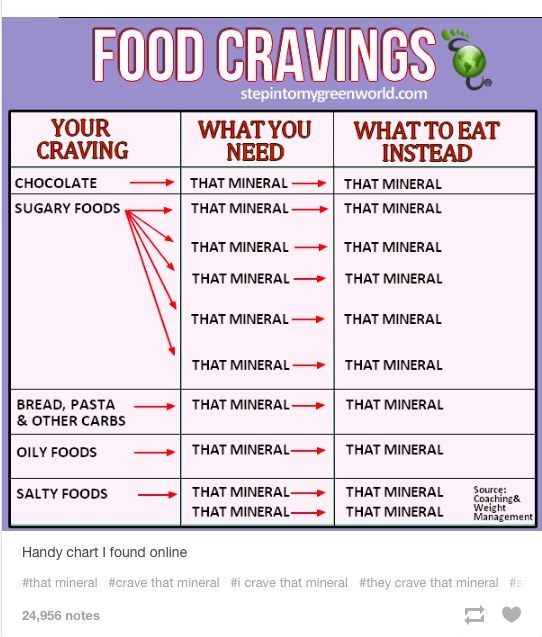 But you must ask yourself...

The current state of Tumblr, in a nutshell.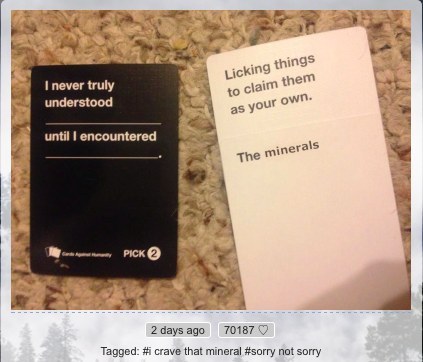 Of course, this being Tumblr, the inevitable happened: The FANDOMS took over.
The Hobbit fandom just couldn't resist the opportunity...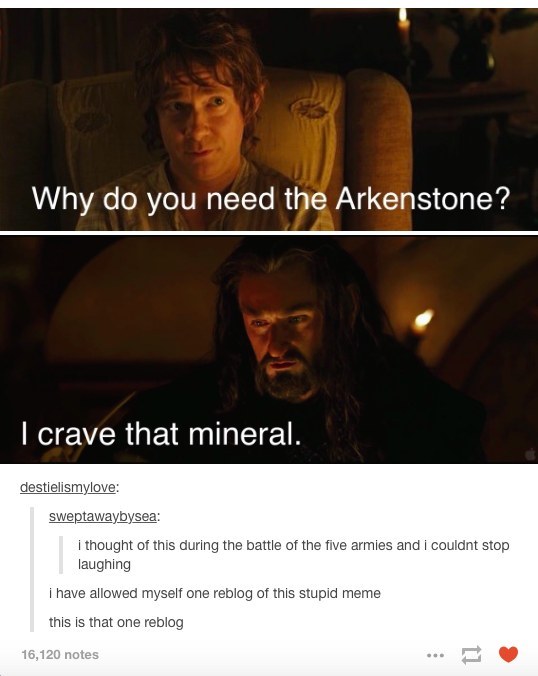 Of course there's a Frozen-related post. Of course.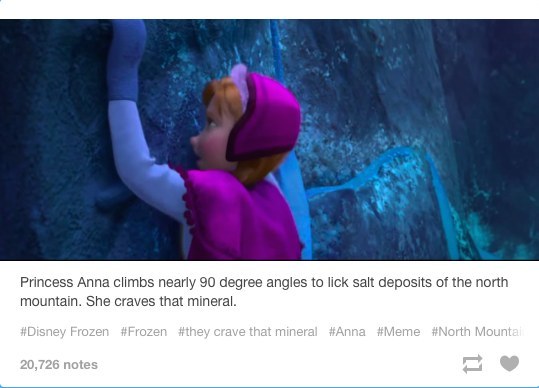 Here's Flynn Rider climbing a 90-degree angle: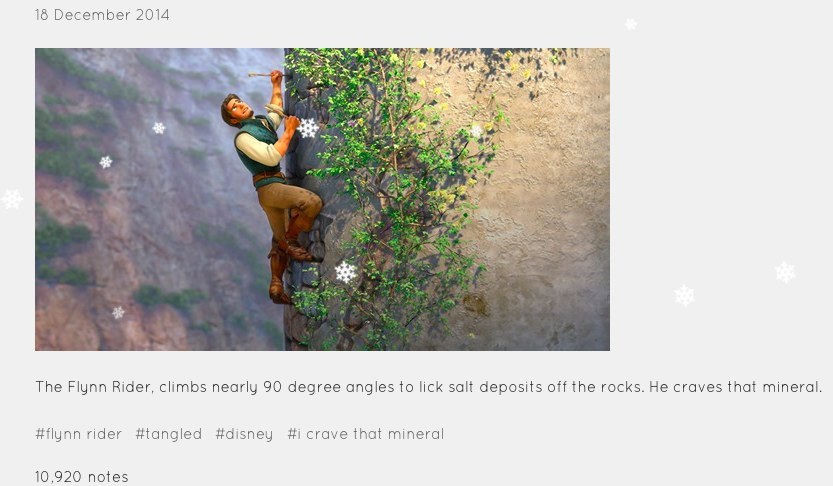 Even poor Mufasa wasn't spared...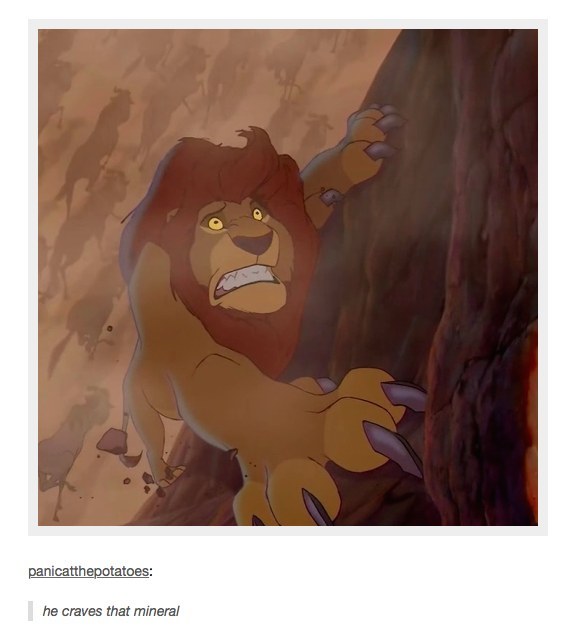 To NO ONE's surprise, the Supernatural fandom was among the first to join in: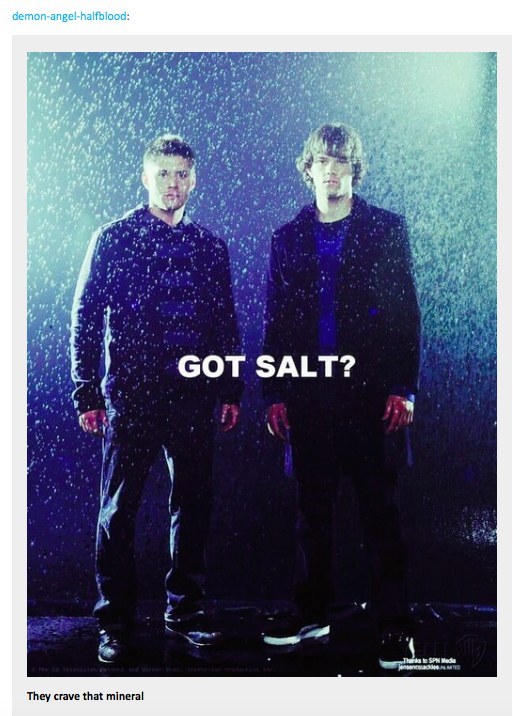 In summary...