This adorable kitten, who goes by the name of Cassidy, was found in the forests of British Columbia.
Roche used an improvised box trap to catch the feral kitten and bring him to the local veterinarian's emergency room.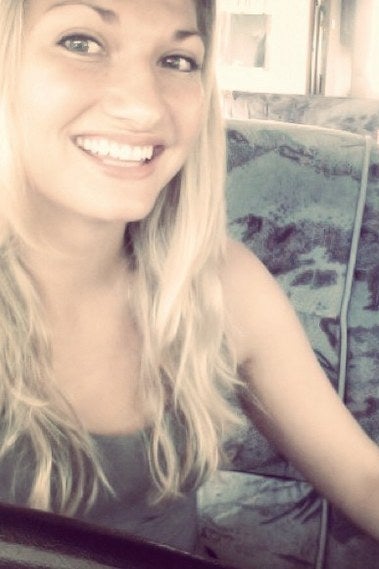 "You could feel all his little bones," Roche told Langley Advance. At just 8 weeks old Cassidy was covered in fleas and, unable to find enough food on his own, had been slowly starving to death.
Vets at Dr. Mountain View Veterinary Hospital were shocked the kitten had survived his ordeal. He had a septic E. coli infection on top of being severely emaciated, and it seemed like euthanasia was inevitable. "He had gone about as far as he could go on his own," Roche said.
Vets worked hard to restore the kitten's health and named him after Hopalong Cassidy, the famous fictional cowboy.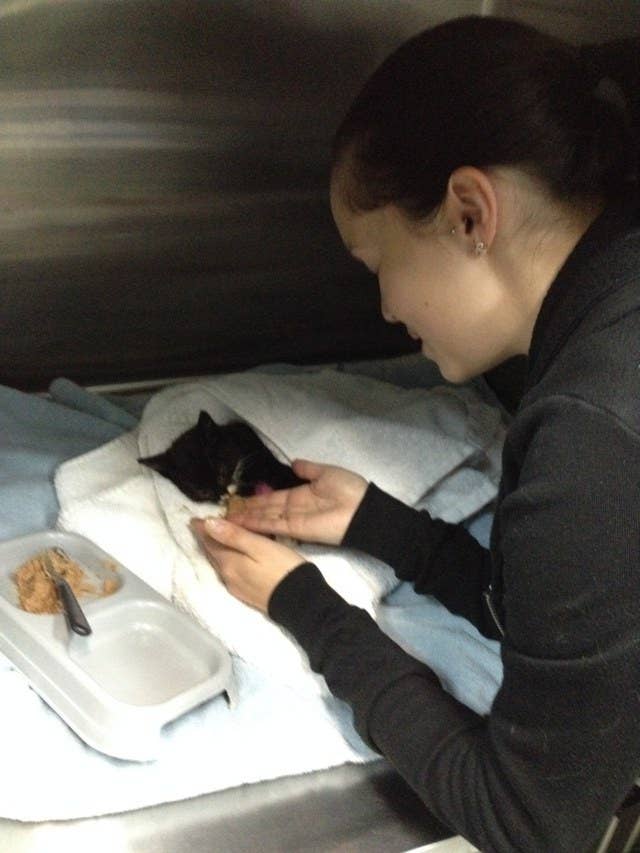 Roche told BuzzFeed News:
"He needed meds, fluids and syringe feeding every few hours around the clock for the first week. I had to learn how to manually express his bladder because he couldn't go to the bathroom by himself for the first few days. He pees like a champ now, though!"
"Twenty-two days later, he's a happy, playful kitten who doesn't even know there's anything different about him!"
To help track the survivor's incredible progress, Roche set up a live feed on her Tiny Kittens website.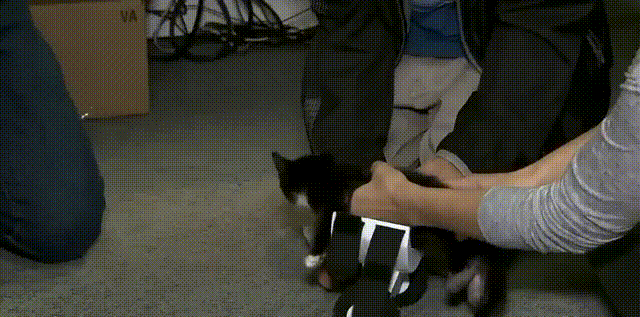 The custom-built wheelchair allows him to run around using just his front legs. The chair will be extendable as Cassidy's body grows larger.
Cassidy was offered two other wheelchairs. One was donated by a fan and another was a 3D-printed wheelchair developed by two Walnut Grove Secondary students.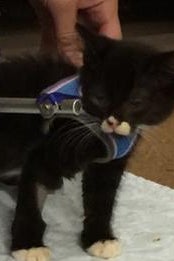 Here's Cassidy enjoying his new wheels:
"We're hoping eventually to get him implants or prosthetics and maybe he won't need a wheelchair at all!" Roche said. "Right now it's awesome that he can zoom around and have some independence in the wheelchairs."
Roche is excited about Cassidy's future and can't wait to find him the happy home he deserves.
Update: An earlier version of this post stated Cassidy was abandoned when in fact he was born in a feral colony. Sorry!