You've been thinking about working out for YEARS and thanks to Insanity you finally get a plan down!
1.
You rush to tell your friends about this grand plan.
2.
And your friends are like whaaa??
You can totally tell they're trying hard not to laugh at you but you think, "I'll show them!"
3.
You pop the DVD in and Shaun T asks,
4.
And your reaction is a resounding fist pump.
5.
All the while daydreaming that at the end of Insanity you'll be able to do this.
6.
You start the warm-up and within two minutes of the first exercise you realize:
8.
Panting and sweating you make it through to the stretches. I mean that's not so bad right?
9.
You can't stop now though, not when you told the whole world about it. You just have to persevere...
At least no one is around to see your humiliation.
10.
By the end of the workout all you feel is this:
11.
The thought of tomorrow's workout is so traumatizing that you can't stop shaking.
12.
When you wake up the next morning: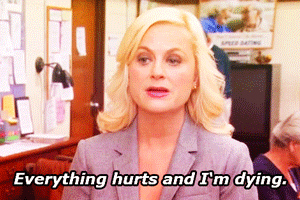 13.
You want to scream from the pain of getting out of bed.
14.
But you do it anyway.
15.
And within two weeks you've got a rhythm going.
16.
You start to speak Insanity.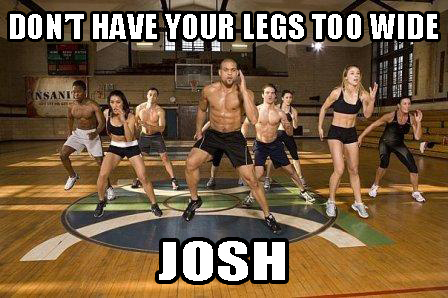 17.
You've been at it for five weeks now and you consider yourself an Insanity pro.
18.
Which makes you the authority on introducing all your non-exercising friends to it.
19.
You work so hard to sell them on Insanity.
20.
That their reaction turns from this:
22.
And you welcome them to your Insanity-fueled cult.
23.
You manage to get so many people to do Insanity that it dawns on you that you have enough people to help you take over the world.
24.
That makes you do this:
THANKS, SHAUN T!